TrueChoicePack
The healthy choice
Business View Magazine interviews Heena Rathore, President & CEO at TrueChoicePack, for our focus on Sustainability in the Packaging Industry
Just because a product is disposable, doesn't mean it can't be environmentally friendly. TrueChoicePack, for example, has been creating disposable products since the company's foundation in 2008 – during which time, sustainability has always been a core value.
The company is led by its President & CEO Heena Rathore, who was originally inspired by her work in the healthcare sector where she noticed the huge quantities of waste that were being created in the cafeteria alone. The use of materials like Styrofoam and plastic, which will ultimately end up in landfills or the ocean, was staggering.
"I spoke with my husband, Rakesh, who is now TrueChoicePack's CSO and COO, about the possibility of using alternative materials that were more environmentally friendly," Rathore says. "His science background – he has a Ph.D. in biochemistry and molecular biology – was extremely useful, as he could point me in the direction of sustainable materials like sugarcane and cornstarch. These are alternatives that are certified as being completely compostable."
In 2013, TrueChoicePack established its BioGreenChoice brand, featuring 100% biodegradable food service disposable products. "Initially, we started selling our BioGreenChoice products locally at an extremely small scale to retail stores and a few wholesalers," Rathore admits. "I would say they were pretty humble beginnings."
Those beginnings were in Dayton, Ohio, and started with Rathore and her husband conducting a process of product validation, prototyping, collecting customer feedback, and fine-tuning its offering. The process soon started to pay off and those humble beginnings that Rathore talks of were soon transformed by some rapid growth. "After 2017, we started to grow very quickly and by 2019, we expanded by almost 4,600% in terms of revenue," she recalls. "But although we were satisfied with the business success we were experiencing, we were more proud of the impact that our products were having. Because these products are made of natural materials, they degrade in just 90 days in a landfill."
Today, TrueChoicePack has four warehouses across the U.S. – in New Jersey, California, Chicago, and Dayton. The company's growth shows no signs of slowing, with another warehouse due to open in Philadelphia soon.
Like most companies, however, TrueChoicePack has not been immune to the recent disruption caused by the COVID-19 pandemic. With the vast majority of its manufacturing taking place overseas, supply chain issues were unavoidable. "Of course, we faced some disruption just like most businesses," Rathore says. "There were longer than usual lead times and issues around port congestion that did have an impact, but our business was not overly disrupted because our supply chain had already been diversified across several countries prior to the pandemic. Our products are made in China, India, Vietnam, and South Korea. As a result of this diversification, we were able to manage and mitigate the disruption caused by COVID."
The network of warehouses that TrueChoicePack had built up also helped to prevent significant disruption. This meant that the company could store large quantities of its products and avoid stock shortages for its customers. Some of these products were of particular importance during the pandemic, with TrueChoicePack developed a product line including PPE to improve health and safety. Rathore notes, "We have a product line called 'Progress,' which includes personal protective equipment, as well as disposable tableware and other household products. The Progress range is targeted to be used across a broad spectrum of industries including hospitals, emergency care centers, offices, schools, homes, daycares, and more."
The products that TrueChoicePack manufactures are aimed at wholesalers, retailers, and also end-users. The company sells its items through five different e-commerce platforms, and consumers can also purchase them directly from some wholesalers. In addition, TrueChoicePack produces custom private brands for other companies
The two major brands that TrueChoicePack offers are undoubtedly BioGreenChoice and Progress. BioGreenChoice is a 100% eco-friendly brand consisting of over 80 products. The Progress line of products, meanwhile, consists of a wide range of traditional products. There's also a new range – Ecoway focusing on bamboo-based products.
Although the products that TrueChoicePack offers are always of the highest quality, the company still needs to ensure that they reach their customers who need them most. To ensure this happens, TrueChoicePack has built up a strong relationship with UNFI, a distributor that also has sustainability as a key part of its DNA. "We started our relationship with UNFI about a year ago," Rathore says. "This partnership has been hugely positive, and we hope to grow further with their support. But we have a good relationship with all our customers. This is hugely important to ensuring that our products can have the desired impact."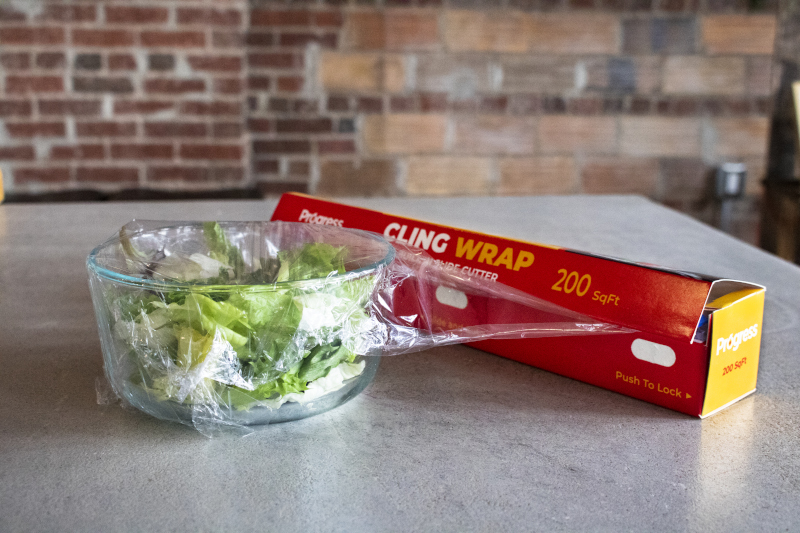 This impact also depends on the hard work of TrueChoicePack's employees. On the corporate side, the company has around 15 members of staff based in the U.S. but, when contractors involved in services and manufacturing are taken into account, this could easily exceed 100 worldwide. Given that the labor market has proven especially challenging for businesses in many regions of late, TrueChoicePack works hard to make sure that it cultivates a fun working environment – the kind that attracts the most talented individuals.
"We have a really positive culture at TrueChoicePack," Rathore says. "We have launched some very unique initiatives aimed at young, skilled individuals who are often straight out of college. A couple of years ago, we started an internship program that has proven so successful that many of our interns go on to gain permanent positions with us. We also have relationships with several universities throughout the country. We can offer graduates a really exciting career part where we promote from within. Plus, our work environment is very casual and family-oriented – it's not a big, stuffy corporate type of culture."
As well as a positive work environment, TrueChoicePack also owes some of its success to its willingness to embrace innovative new technologies. It utilizes many different software solutions, including automation tools like ERP systems. "We work with a lot of e-commerce platforms, so we are comfortable with the latest online technologies," Rathore notes. "Our warehouses are automated too, so our inventory can be tracked wherever it is – whether it's in the U.S. or overseas."
The company's product range is constantly evolving too, with its EcoWay line still in development. These 100% bamboo-based items provide a viable alternative to paper products, with the full line-up of products set for launch in the coming months.
Looking further ahead, TrueChoicePack has other ambitions that are exciting Rathore and her staff. "I think COVID has really caused a huge mindset shift for many people," she says. "Of course, it has been a hugely difficult time for many, but it has also created new opportunities for the future. For us, our sales may have shifted but, thankfully, they were not adversely affected to a large degree. While restaurants may not have been making many purchases during lockdowns, for example, many end-users were purchasing more items like napkins as they were eating more at home instead of at the work canteen."
For TrueChoicePack, the company's mission involves using its innovative items to create a more sustainable ecosystem for disposable products. This ecosystem involves the use of alternative products that mean businesses don't have to rely on using one type of material to excess. The pandemic has shown the problems of depending on one type of material during a time of supply chain disruption and rapid price rises. The added focus that COVID brought to issues of sustainability also may turn out to be a silver lining after an extremely difficult period for individuals and businesses.
"We are extremely excited about the prospect of bringing more products to the market," Rathore shares. "Our products are not just good for the environment, but better for human health too. And after the last two years, that's something that we simply can't take for granted."
AT A GLANCE
TrueChoicePack
What: A total solutions provider for private label and custom disposable products.
Where: Based in West Chester, Ohio
Website: www.truechoicepack.com

UNFI Easy Options – www.unfieasyoptions.com
Powered by America's leading grocery distributor, UNFI Easy Options is your source for wholesale grocery and wellness. Find thousands of unique products for your business or retail store. In addition to natural and organic food, UNFI Easy Options offers popular cleaning, nutrition, beauty, foodservice, vending, and general merchandise products. Register for an online ordering account and start shopping today!