American Petroleum Institute (API)
setting the gold standard
The leading organization to represent the diverse oil and gas industry
As diverse as the oil and gas sector is, one organization, the American Petroleum Institute (API) helps to provide clarity and industry cohesion. The American Petroleum Institute (API) is a global leader in standards-setting that convenes subject matter experts across industry segments to establish, maintain, and distribute consensus standards for the oil and gas industry.
API develops standards using American National Standards Institute accredited processes, guaranteeing recognition for technical rigor and third-party accreditation and facilitating acceptance by state, federal, and increasingly international regulators.
Alexa Burr, VP of API's Standards and Segment Services Group, shares more details about the API.
"API began in 1919 as a trade association and today has around six hundred members coming from all segments of the oil and natural gas industry including upstream exploration and production, midstream transportation of fuels and petroleum products, and downstream refining and petrochemical activities."
Some API member companies also originate from the supply and manufacturing sector, primarily those that supply equipment and services used by operators in other industry segments.
"Besides being a trade association, the API is also a standards-developing organization. It published its first standard in 1924 under somewhat peculiar circumstances," continues Burr.
"In World War One, when the US was supporting the war effort in Europe, there were drilling delays over on the battlefield in Europe. The military tried to pool resources to help with drilling to supply oil for tanks, but they couldn't because of a lack of uniformity in pipe sizes, threads, and all the different types of equipment."
"The industry realized the need for a uniform standard for equipment used in different regions worldwide. So, API published its first industry-standard then, and we've been publishing standards since then. Today, we publish over eight hundred standards."
Standards development is a delicate balancing act, and it takes a hundred-year-old organization to balance all competing interests and develop consensus-based standards.
"The standards development process is quite rigorous because the API must abide by American National Standards Institute (ANSI) regulations to be accredited by them as an official standards organization," Burr says.
"One of their requirements is transparency. The API must guarantee a transparent process for publishing draft standards and stakeholder consultations. We must have a balanced and fair makeup of our standards committee to ensure that all interest groups like industry, NGOs, academia, and regulators participate in our standards development process."
"This way, standards use the best-proven engineering practices and are not heavily weighed on by a certain stakeholder perspective."
API also goes through an audit with ANSI every five years to make sure it is abiding by these processes and procedures.
Regarding the actual standards development, Burr admits that it can be a challenging process.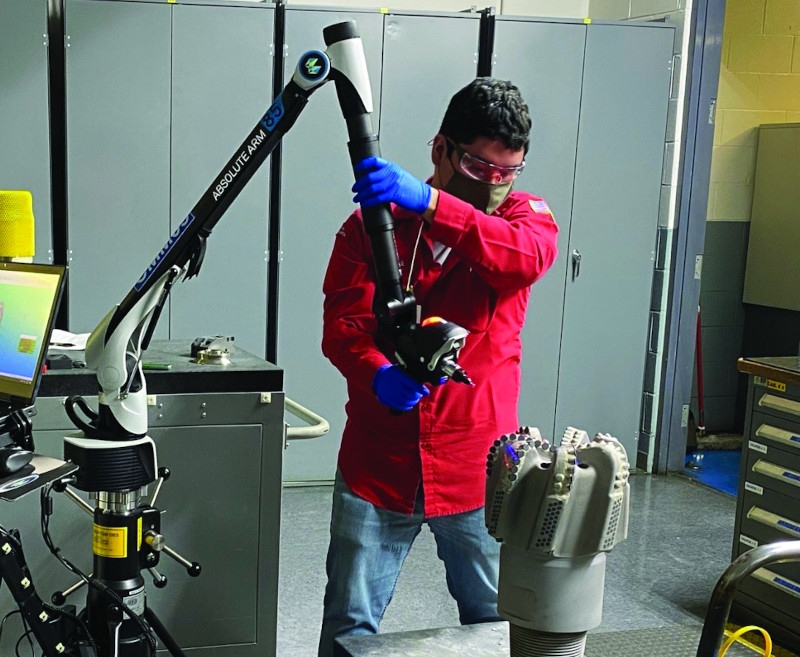 "When you get a group of thirty engineers in a room, it is not always easy to achieve consensus. But that's what the API team is good at – finding consensus among subject matter experts, publishing high-quality standards, and getting them utilized within the industry."
Once developed and published, adopting API standards is voluntary because the EPA does not mandate them. However, federal and state regulations incorporate API standards and, increasingly, international regulations by international regulators.
"In the US, over 600 of our standards are referenced in the Code of Federal Regulations, over 3000 times our standards are referenced in US state regulations, and over 780 times our standards have been referenced internationally," says Burr.
As a standards-setting organization, the API's mandate includes monitoring and developing next-generation standards to support growth and innovation in the industry.
"API's Climate Action Framework (CAF) recognizes that climate change is a significant challenge for our industry and the world today," shares Burr.
"We're committed to helping address the risks associated with climate change. Many API member companies are looking at innovative technologies like hydrogen, liquid CO2, and new low-carbon energy sources to help supply the energy we need more sustainably."
"For the API, this means looking at how to develop new standards that help reduce emissions, mitigate fugitive emissions, and track and show that we're consistently reducing emissions."
The API is developing several standards related to transportation and hydrogen while looking at how to use or adapt existing pipelines to ensure they are safe for transporting hydrogen or other new low-carbon energy products.
As part of these efforts, the API has laid out a five-pronged approach in its Climate Action Framework that brings together industry, government, and other stakeholders, as Burr explains.
"APIs CAF outlines five key areas that include actions for industry and government.
"The first is accelerating technology and innovation. How are we helping bring some of these new technologies to fruition and commercialization to deliver the much-needed affordable, clean energy to support our current and growing population worldwide?"
"The second is how to mitigate emissions from operations further. We are looking at methane measurement and the direct regulation of methane, like the draft regulation by the EPA to regulate methane from new and existing sources. The API is also collaborating with members to develop methane detection technologies that promote reductions in greenhouse gas emissions across the industry."
"The third involves endorsing a carbon price policy by the government to drive market-based solutions. Congress recently moved in the right direction with the Inflation Reduction Act."
"The fourth is to advance cleaner fuels. Are we providing lower carbon choices for consumers, whether supporting EVs or just reducing emissions through the internal combustion engine? Also, how are we reducing lifecycle emissions in the transportation sector?"
The fifth piece in the API's CAF is climate reporting.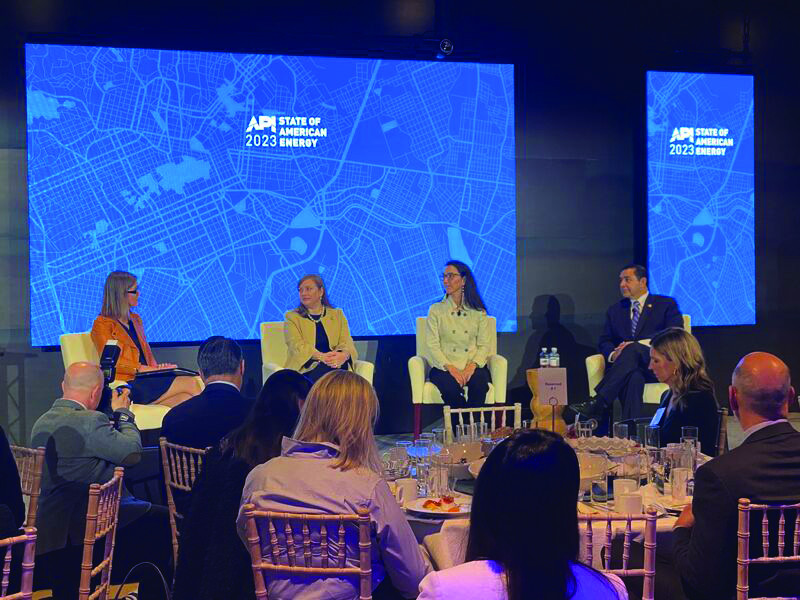 "How do we help our industry enhance ESG reporting and ensure a level playing field for our industry regarding what is being reported? For this action, we have engaged with the SEC on their recent climate reporting draft rules."
"Overall, we collaborate with the regulatory community and other stakeholders to find the most efficient and effective ways to address climate issues while allowing our industry to innovate and develop new lower carbon technologies that reduce overall environmental footprint."
Alongside climate actions, safety is another primary consideration for the API, which Burr explains plays a leading role during standards development.
"API Energy Excellence® is a new program based on thirteen core elements, addressing leadership, culture, and ensuring safety is the priority throughout all operations. It forms the foundation of API's membership, with each member company committing to implementing the thirteen elements.
The program allows affiliated companies to extend compliance beyond API standards and demonstrate their commitment to holistic operational excellence. This approach assists the API in advocating for API members, showing that they are committed to going above and beyond regulations, as Burr expounds.
"In the downstream segment, we collect process safety events every year as part of our advancing process safety initiative. Doing so helps us track our process safety performance, which has significantly improved over the past ten years, thanks to programs developed based on the safety data collected."
The API relies on the Center for Offshore Safety in the upstream segment, which helps offshore operators implement a safety and environmental management system. COS works closely with offshore regulators, like the Bureau of Safety and Environmental Enforcement to identify areas where the industry can continue to improve.
"In the midstream segment, we have our Pipeline Safety Management System program where we work with Pipeline and Hazardous Materials Safety Administration (PHMSA) to help operators implement relevant API standards that improve pipeline safety and operational integrity."
"All these programs feed into API Energy Excellence®, the umbrella program for API. So, no matter what industry segment you are in and whether you're implementing our pipeline safety management system or downstream process safety standards, you are committed to API Energy Excellence® and its 13 elements."
Looking ahead, the API sees its role as increasingly pivotal as the world seeks alternative low-carbon fuels. For Burr, the urgency of the current situation only serves to sharpen the APIs resolve to help the world transition to the next generation of fuels.
"Our mission is to help our industry meet global demand for affordable, reliable, cleaner energy, especially as the world's population grows. The IEA projects increasing energy demand, especially in emerging countries over the next 10 to 20 years, so oil and gas will remain a part of the energy mix in the near term."
"In meeting this demand, our goal at the API is to assist our industry in delivering affordable energy, continued reduction of the environmental footprint, worker and community safety, and continued innovation to bring new lower carbon technologies to fruition."
AT A GLANCE
American Petroleum Institute
What: global leader in standards-setting that convenes subject matter experts across industry segments
Where: Washington, DC headquarters
Website: https://www.api.org/