Steel Tank Institute – STI / Steel Plate Fabricators Association – SPFA
setting the gold standard while advocating the agenda for the steel tank technology sector
With cutting-edge technologies and an eye for the key issues in the industry, STI/SPFA steers the steel ship
Since 1916, the Steel Tank Institute has been a creator of cutting-edge storage tank technology, consulting with government and third-party agencies to advocate for the highest standards which include metal fabrication, pipe manufacture, field erected tanks and shop tanks. In 2004, the Steel Plate Fabricators Association joined with STI to increase the industry's strength and impact for fabricators of shop fabricated storage tanks, field-erected industrial and water storage tanks, steel water pipes, pressure vessels, and specialty steel products and supporting equipment and services used by those industries.
STI/SPFA is identified by federal and state governmental entities, the broader steel industry, third-party agencies, and consumers as the organization best representing the steel fabrication industry. With members from around the world that have a vast pool of collective knowledge in fabrication specialty steel structures. STI/SPFA is recognized for its leading tank technologies, storied history, advocacy, and prominent activities and programs.
The organization has a clear mandate, according to Executive Vice President Tim O'Toole. That mandate is to move the organization forward and respond to the needs of STI/SPFA members, the steel fabrication industry, and their customers. Within that strategy are ways to champion steel storage tanks, water pipe, pressure vessels, and other steel plate fabricated products.
The overall mission is to promote and unite the steel plate fabrication industry and related products through high-quality standards, development, education, and communications. Those also incorporate some of the association's six core pillars along with operational support, marketing, building strong membership, and safety initiatives.
"We focus a significant amount of our time on education and safety and have expanded in those areas, especially with webinars and other online tools" says O'Toole. One additional example was the hiring of a safety consultant on the STI/SPFA staff to help provide answers to questions that members have on topics like purchasing, equipment, standards, and OHSA issues.
On the education side, STI/SPFA offers at least one free online webinar per month, with others scheduled based on needs and demand. Topics are generated based on member feedback and surveys. While the online educational segment of STI/SPFA's efforts is critical, O'Toole is pleased that in-person events have ramped up in 2022, allowing the organization to host in-person training as well.
Another topical area that STI/SPFA members have addressed is field-erected storage tanks which can feature information on requesting proposals, repairs and modifications, corrosion awareness, and more.
Advanced educational courses are available for members interested in increasing their efficiencies, or for customers who want to develop a path to more effective system repair or upgrading capabilities. Courses and certification opportunities on many other topics related to steel storage tanks are being offered in 2023 as well. A cathodic protection training program offers a practical approach for professionals looking to become cathodic testers, and anyone wanting to better understand cathodic protection readings. The course offers a recognized certification so that regulators can be confident in the abilities of the certified service provider.
Says O'Toole, "steel water pipe is just one of the areas that members have told us they would like to see more education. We are developing webinars and an in-person seminar at the Pipelines 2023 Conference as new offerings in 2023. It really comes down to listening to our members and addressing their needs."
The STI/SPFA's Safety and Health Committee provides a strong framework for the entire organization, as it updates the group about current safety issues and upcoming challenges. On behalf of STI/SPFA, representatives from the Safety and Health Committee also participate in OSHA rulemaking and serve on regulatory committees. It sponsors the annual Safety Awards Program to acknowledge safe and healthy workplaces among its member companies and to recognize the employees who have worked to make them a reality.
Among the many useful safety resources provided by the STI/SPFA is its safety library, which gives members access to important safety topics affecting the steel fabrication industry from fall protection and confined space to welding, and the safety purchasing program. This program allows members to buy safety equipment and supplies at savings of 10-30 percent over traditional purchasing methods. Toolbox Talks outline information on relevant safety topics like eye protection and ergonomics for welders.
"These (safety) topics are updated regularly and will always be reviewed by our safety committee," O'Toole says. "We want to stay modern and relevant so that the information we provide is useful for members."
Given the number of levels of professional requirements that exist within the fabrication industry, it is important to have partners you can count on. O'Toole says STI/SPFA works closely with the Environmental Protection Agency to support and uphold inspection requirements and keep the dialogue open about trends in underground tanks.
The National Board of Boiler and Pressure Vessel Inspectors (NBBI) helps to define codes and requirements for engineers, such as those developed by the American Society of Mechanical Engineers (ASME). The American Petroleum Institute (API) and the Petroleum Equipment Institute (PEI) share many of the same goals and members as the STI/SPFA. STI/SPFA also participates on the National Fire Protection Agency (NFPA) 30 committee and requirements with its fire and building codes.
"We have to be aligned with other industry experts and organizations," O'Toole says, calling the relationship building with these other subject matter experts a big part of his job. "Now that we can travel more, I look forward to meeting more of these leaders and many of our members in person. That face time is important for our organization."
O'Toole is also excited about the technology investments that STI/SPFA is making on behalf of its members. The organization is known for its cutting-edge storage tank technology which is essential for members working in the shop fabrication sector. This technology's many benefits include fire and corrosion protection, secondary containment features, and more.
"Our members and customers can be assured that they are getting a quality product that is updated for all codes and industry standards," O'Toole says. STI/SPFA also places a premium on its inspection and quality control program and continues to invest in more innovative ways to conduct that testing accurately. "We review standards regularly with our committees and industry experts," O'Toole says.
Other specific standards like the SP001 and SP031 enhancements for the vertical tank program and other initiatives are also emboldened by new technologies. STI/SPFA has the ability to provide different calculations to help industry professionals in this area.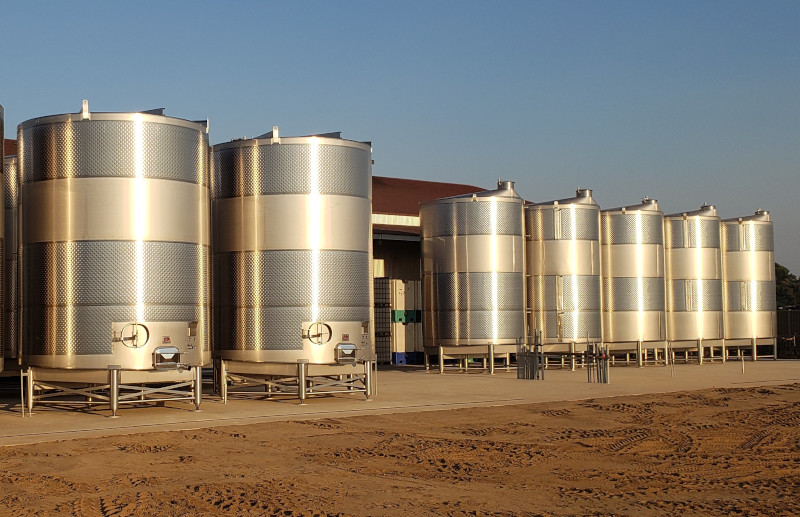 There are a few key goals that O'Toole hopes to accomplish with the STI/SPFA in 2023 and beyond. The first is to overhaul technology to provide better support for members and stakeholders with a new website and other online efforts designed to improve user experience. The organization will continue to look for other ways to use such technology to interact with its audience.
Second, STI/SPFA has formed an emerging leaders committee that will help train and encourage younger professionals to carry the torch for the industry. "We are very passionate about providing our members with knowledge they need to help the next generation's leaders," O'Toole says.
A third critical initiative is one that should not come as a surprise to leaders in most industries these days: the need to attract and retain a workforce within the industry. As O'Toole says, college is not the best path for all high school graduates, so the organization will look to the trade school curriculum and other training courses to help recruit and encourage individuals about the career opportunities that exist for fabricators.
Finally, STI/SPFA is committed to creating and expanding its legislative advocacy. That includes a significant voice in Washington DC with elected officials. Such issues as tariffs, infrastructure, workforce development, and supply chain have a significant impact on the health of the fabrication industry and industry leaders want to share their opinions to positively affect future legislation.
"We are entering an exciting time for the organization," O'Toole says. "There are a number of goals I am looking forward to working on as we grow our presence."
AT A GLANCE
Steel Tank Institute/Steel Plate Fabricators Association
What: A not-for-profit trade association representing the steel fabrication industry
Where: Lake Zurich, Illinois
Website: https://www.steeltank.com/