Home Builders and Remodelers Association of Central Connecticut
advocating for the construction trades
Serving as the advocacy and educational voice for Connecticut's remodeling and construction industry
While many sectors within the US economy ground to a halt just during the height of the COVID-19 pandemic, the construction industry experienced a surprising upswing. Deemed an essential service, and with housing shortages across most US housing markets, contractors have remained busy.
As we climb out from underneath the pandemic, supply chain shortages have impacted, however the construction trades and the cost of products has increased. US states have had to contend with these economic pandemic spin-offs and the state of Connecticut has been no exception.
Central Connecticut encompasses Hartford, New Britain, Middletown, and Meriden. As a diverse and vibrant area, it combines urban and suburban landscapes, including historic landmarks like the Mark Twain House and the Harriet Beecher Stowe Center in Hartford.
The home building and remodeling industry in Central Connecticut plays a pivotal role in the local economy as the demand for new homes and home renovations steadily increases in the wake of the COVID pandemic.
To help address industry needs, The Home Builders & Remodelers Association of Central Connecticut (HBRA of Central Connecticut) is at the forefront of this industry, providing essential resources and support to local builders, contractors, and remodelers.
With a focus on professional development, industry advocacy, and community outreach, the association plays a critical role in promoting the growth and success of the home building and remodeling industry in Central Connecticut.
The HBRA of Central Connecticut, with a rich history dating back to the 1940s, has significantly evolved over the years, as Eric Person, Chief Executive Officer of the association, explains.
"The association covers four central counties in Connecticut – Hartford, Tolland, New Haven, and Middlesex Counties," he says.
"We have about 400 members in the residential construction space, including home residential, single-family, and multi-family home builders. We also have remodelers, associated suppliers, and trades like lighting design centers, pool installers, landscapers, and roofing siding."
Person admits that before joining the HBRA of Central Connecticut, he wasn't aware it existed, insisting now that it is one of the best-kept secrets for homeowners and individuals in the trades in the area.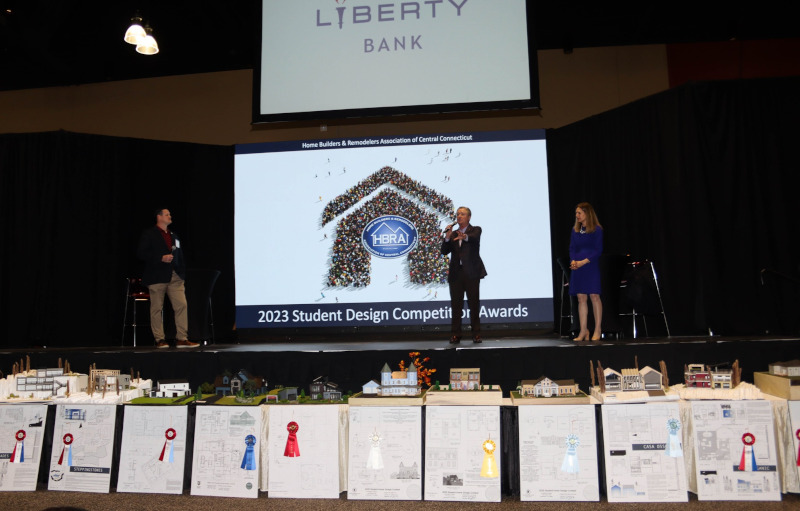 "As a homeowner, our members are the professionals you would want to hire," he says. "They are committed to doing the right thing, engaging in continuing education, and staying on top of the latest changes in the industry and codes."
Since Connecticut does not require licensing or continuing education for home builders, the association is a critical resource in helping members and others in the construction industry stay abreast of any changes in the industry and best practices while collectively sharing that information.
As an industry advocacy association, the HBRA of Central Connecticut was instrumental in lobbying the state government to recognize the building and remodeling industry as essential at the height of the COVID pandemic.
"Neighboring states like New York and Vermont shut construction down, but we wanted to ensure our members kept working," Person says.
"We argued that we didn't just want to keep building new houses, but our members' services were essential for health and life safety reasons, especially in home breakage cases."
This categorization proved to be highly successful for the  association's members.
"Members confirm that being allowed to keep working helped keep their businesses open," Person says.
"Some said if they had closed for 4 to 6 months, they probably wouldn't be in business today, confirming the importance of what we did.
"Something else we were very proud of during COVID was helping members sift through all of the information coming from federal, state, and local authorities by consolidating it in one place."
One type of information the association helped simplify and consolidate was the different loan programs by the SBA, assisting members to act quickly to take advantage of available opportunities.
High inflation affects the US building and construction industry, putting pressure on contractors and home buyers.
The ongoing inflationary pressures have driven the cost of crucial building materials up, including lumber, steel, and concrete.
According to the US Bureau of Labor Statistics, the cost of lumber has risen by over 73% since the pandemic's beginning. At the same time, the price of steel and concrete has also increased significantly.
Despite these factors, the industry continues to see high demand for new homes and remodels, which Person explains has seen association members working hard to cope.
"There was such high demand for new constructions and renovations coming out of COVID that the current slowdown is letting our members catch up on the orders they had. Some members shut down sales offices because they couldn't keep up with orders.
"Pricing is also a major factor behind the slowdown. Many builders are finding it difficult to accurately price a home with all the changes in pricing models."
The HBRA of Central Connecticut is helping meet some of these challenges through direct advocacy interventions, including with manufacturers.
Pearson illustrates the point by highlighting that "There has been difficulty in getting meter sockets on time across the country, causing buyers to delay the closing by a couple of weeks or even a month sometimes. When combined with interest rates rising ever so often, buyers are getting priced out of a house or having to take a second look at their options."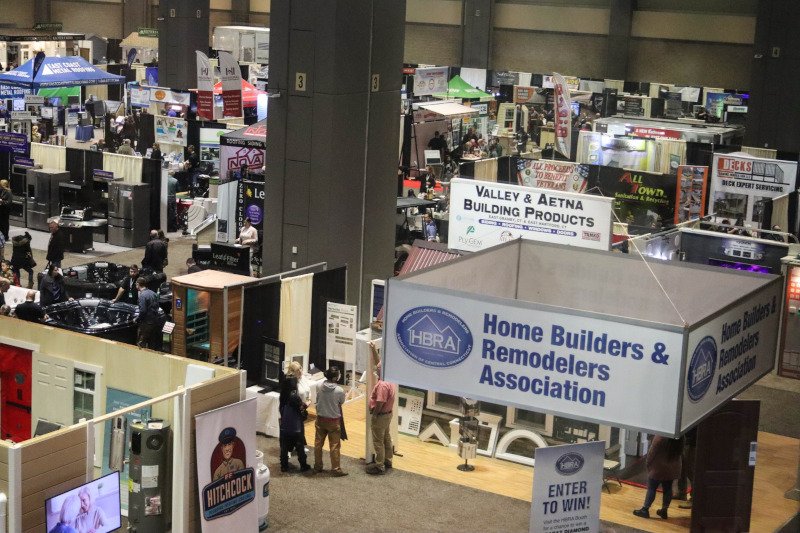 "To help solve this for our members, Sheila Leach, our Vice President of Operations, researched the meter socket supply chain, including visiting the manufacturers and distributors. She identified when shipments came into Connecticut, helping prioritize deliveries for builders with the most aged orders."
Instances like this characterize the HBRA of Central Connecticut's mandate towards its members. However, as Person explains, its mandate extends to other areas critical to helping members succeed.
"At the core of all we offer our members is customer service," he says. "We are responsive to members and provide a high level of customer service – answering every phone call and not just fulfilling member requests, but exceeding the expectations of what we promise."
"The HBRA of Central Connecticut has a history and culture of helping members succeed, with the belief that a rising tide raises all ships. This philosophy has helped us attract members who initially were concerned about joining an association with their competitors. However, once they join, they quickly realize it's not a group of competitors, but of peers working together, supporting each other, and growing the industry."
Advocacy is another key pillar of the HBRA of Central Connecticut's mandate, including at local, state, and federal levels, helping defeat things that would hurt its membership, as Person notes.
In this capacity, the association engages with the state legislature and regulatory agencies through some of its members who are legislators and others directly or indirectly involved with the State Codes and Standards Committee.
A third role is education. The association offers education and education resources to members, an essential service in a state that does not mandate licensing or continuing education.
"Another core function of the association is marketing our members through trade shows and other initiatives," Person says. "Specifically the Connecticut Home & Remodeling Show and the Parade of Homes."
This year, the association is considering adding workforce development to help further deepen and develop the construction industry in the area.
"Part of our workforce development effort is creating awareness of construction jobs amongst high school students. We are doing this through a student design competition for schools across the state, which many schools have incorporated into their tech ed programs. We also bring in speakers during model presentations and a luncheon later where we talk about careers and how our members got to where they are to build awareness of careers in construction."
The HBRA of Central Connecticut is focused on creating partnerships to bring value to its members, including working with manufacturers and counterpart industries to find unique opportunities and provide resources and education.
Besides these partnerships, the association also works with trade associations, some of which it is affiliated with, like the National Association of Homebuilders and the Homebuilders Association of Connecticut.
Looking ahead, the HBRA of Central Connecticut will continue to serve as a valued partner in advocating for members of the state legislature and regulatory agencies.
The association also plans to hold a market roundtable to discuss the changes in consumer demands, especially in light of a possible economic recession, and continue providing resources to members on workforce development, education, and timely legislative activities.
Two challenges it hopes to tackle are the electrification of houses as the state moves away from fossil fuels, which will require an incremental shift based on demand and resources.
The other is a rapidly aging workforce, with the median age of plumbers and electricians being fifty, which might worsen the current skilled trades labor shortages if more workforce development is not done.
"Since the association's founding in 1944, we've continued to evolve into a new model that will be supportive, provide independence and keep the unique culture of the associations and trades groups we work with while providing more value and resources to our members."
AT A GLANCE
Home Builders and Remodelers Association of Central Connecticut
What: The educational and advocacy Association representing the needs of Connecticut-based homebuilders
Where: Rocky Hill, Connecticut
Website: https://www.hbracentralct.com/