Mission: Industry sustainability and enhancing the credit union operating environment.
The Dakota Credit Union Association; representing the face of the credit union industry
Our history runs deep in North and South Dakota, going back to the late 1930s when the leagues in both states were established to help organize and charter new credit unions across the Dakotas. Today, the Dakota Credit Union Association advocates for the entire credit union movement in both states, and as an organization, our objective is simple: We're here to help our members succeed and to be the best advocate for credit unions and their members.
We do that by providing 360-degree legislative and regulatory advocacy leadership and support, as well as education and trusted business solutions and resources to our affiliates. We focus on these priority pillars so that our credit unions can focus on serving their members. It is our belief that, over time, protecting and enhancing the operating environment for our credit unions will be our greatest contribution to industry sustainability and continued credit union growth and relevancy.
Our approach in credit union advocacy is mainly about changing the conversation and defining the debate on our terms. We know that decisions are going to be made by legislative leaders and policy makers that impact our credit unions. The question is, do we want to have a voice in that decision making process? If we, as a movement, are not advocating for our position, for our membership, for our institutions in this process, someone else will with or without our input.
Dakota Credit Unions support members and communities through times of uncertainty.
The Dakota Credit Union Association began gathering information from our member credit unions almost as soon as the COVID19 pandemic hit and continued to seek feedback over the following months through surveys, personal contacts, and by monitoring social media. We were not surprised by what we found, but we can clearly say how proud our association is of our Dakota credit unions' outstanding efforts to continue to serve and assist their members, staff, and their greater communities throughout the crisis.
Almost from the start, Dakota credit unions realized that many members and staff would be facing financial hardships during the pandemic. One of the first steps credit unions took was to loosen restrictions on money that people had already managed to save through Christmas savings accounts and certificates of deposit. By removing penalties for early withdrawals, members were able to use their money whenever they needed it. In addition, most credit unions offered payment extensions or "skip a payment" options and loan modifications during this time without additional fees. Many credit unions offered low interest hardship loans and waived common fees such as ATM charges, balance inquiry fees, loan application fees, low balance/activity fees, and late fees. Some offered stimulus advances while people waited for the COVID assistance payments authorized by the federal government.
Even though the loss of income impacted many credit unions negatively during this time, volunteer boards and management made the decision to hold true to the credit union philosophy of "People Helping People," focusing on service, not profits.
Not only did Dakota credit unions take these steps to assist their members, but they also continued to reach out to the greater community, supporting local businesses by purchasing gift cards, ordering take-out meals from local restaurants, and often treating entire staffs. One credit union even started a community appreciation project where they gave away $50 cash awards to workers at gas stations, grocery stores, and other essential businesses. Another gave cash bonuses to their employees to spend locally.
Credit unions across the Dakotas continued to support charities as well by bestowing cash, supplies, and by volunteering with organizations such as Meals on Wheels and the United Way. Credit unions and credit union staff supported local hospitals by donating personal protection equipment (PPE) and by donating money so additional supplies could be purchased. Numerous credit union employees and members went to work sewing masks for healthcare workers, and many credit unions provided free lunches, coffee, water, and other supplies for frontline workers. One credit union made a generous donation to a ministry fund that provides rent and utility assistance.
Our credit unions continued to show compassion for their staff. Schedules were adjusted for parents who now had children to care for at home, hours were made flexible when possible, and arrangements were made so many staff members could work remotely. Offices were rearranged to allow for social distancing, staff were rotated to limit exposure, and some credit unions continued to pay full salaries and wages even though staff could not complete a full 40-hour work week.
Perhaps most remarkable, while all these adjustments and humanitarian efforts were underway, many credit unions began administering the new (and somewhat daunting) Paycheck Protection Program (PPP) loans, working with the Small Business Administration (SBA) to meet the criteria so they could provide this much-needed relief to their business members.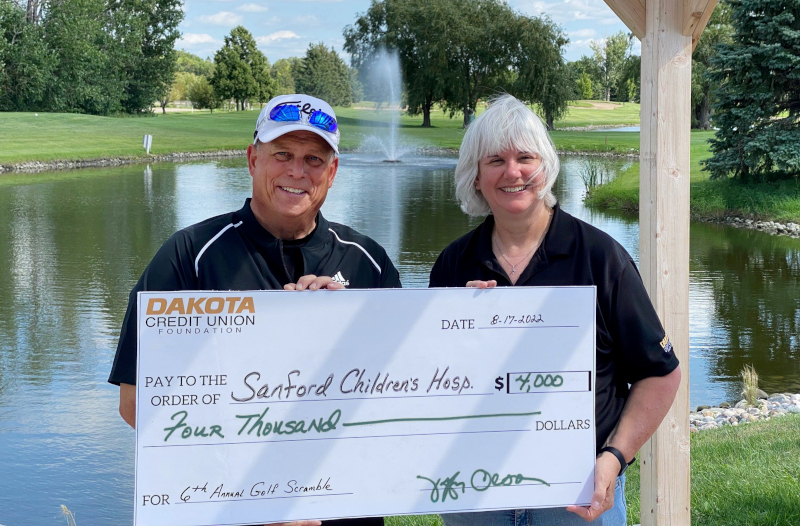 According to data provided by the SBA, 32 unique South Dakota credit unions made more than 1,460 PPP loans under $150,000 to small businesses. Those loans amounted to over $30 million in assistance – and likely saved more than 5,500 jobs. The loans went to small businesses, sole proprietors and self-employed individuals, nonprofit organizations, independent contractors, including minority/female owned and veteran owned businesses.
In North Dakota, 27 unique credit unions provided nearly 1,400 PPP loans under $150,000 (in fact, the average loan size was just $23,000) to small businesses in the state. These loans totaled almost $32 million in assistance – helping to retain more than 4,880 jobs. Again, these loans went primarily to small, local main street businesses.
Our great country had never seen a shutdown of this scale, nor have financial institutions ever had to deal with operating under the health and safety precautions that were enacted. Despite the tremendous challenges, credit unions continued to provide the personal care, attention, and safety net that is so well represented by "The Little Man," the iconic image in U.S. credit union history. First presented by artist Joe Stern in 1923, it was a symbol for the average man besieged by financial difficulties. While there is an updated image (compliments of CUToday) that better reflects today's modern-day world, the message is still the same: In hard times, sickness, and financial distress, credit unions are the umbrellas that shelter us from the rain.
A better financial alternative for families and communities.
Credit unions truly are the best financial choice for consumers, families, and communities. Credit unions here in the Dakotas have always been there for their members and their communities, in good times, and in bad. Today, members are worried about the economy as inflation continues to skyrocket, and the rising cost of everyday items means that many folks are struggling to make ends meet. That's where our Dakota credit unions, once again, will come in. We are who members run to when they have hardships or circumstances beyond their control and need help.
We like to refer to ourselves as the "financial first responders" – because it's what our credit unions do. It's how credit unions built their reputation and enhanced the credit union difference story, and we often say it's in the credit union DNA. Whether it's a fee waiver, a loan remodification, or even a payment skip, credit unions run towards the crisis to help, especially when it comes to our members. Improving lives and the financial well-being of our members is truly the credit union difference.
AT A GLANCE
Dakota Credit Union Association
What: The advocacy and educational body providing the face of the credit union industry
Where: Bismarck, North Dakota
Website: https://www.dakcu.org/