Center for Connected Health Policy (CCHP)
The resource center for national telehealth policy
Written by Mei Kwong, Executive Director of CCHP
When it became clear that the United States was dealing with a highly infectious pandemic in early 2020, policymakers, health care systems, and providers immediately scrambled to try to address not only the immediate health care needs caused by the virus, but also how to curb the transmission of it.  One tool that was quickly turned to had existed for decades but was not widely utilized in the nation:  telehealth. Telehealth is the use of technology to provide health services when the two parties are not in the same location. As of February 2020, it had not been heard about much beyond health care circles. "Telehealth" was not a part of the public's vernacular. However, that changed with the advent of COVID-19.
Telehealth seemed ideally primed to be deployed in this situation. It was a way to provide patients with health care services, while not requiring in-person or physical contact – minimizing the risk of infection while also preserving personal protective equipment that was quickly becoming in short supply during those early days of the pandemic. However, the policy environment for telehealth, both on the federal and state level, was not conducive to the wide spread use of telehealth, limiting how and where it could be used when COVID-19 struck. While using telehealth to provide health care services was not illegal, the policies that existed pre-COVID-19, didn't make it an attractive or feasible option for a lot of providers or health systems, so they never bothered to incorporate it.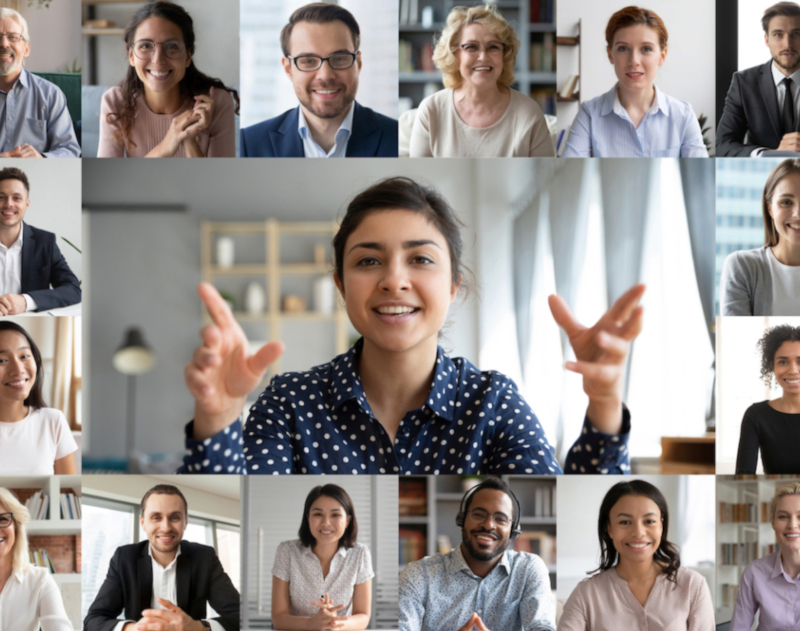 When the pandemic was upon us, two things needed to happen: 1) both state and federal governments had to temporarily change their policies to allow for greater utilization of telehealth; and 2) health care providers, including hospitals and clinics, had to quickly ramp up and utilize tools and technology to provide services in a manner they had not done so before. The state of emergencies declared on federal and state levels allowed for the necessary policy changes to happen rapidly, but temporarily.
All this impacted the organization I oversee, the Center for Connected Health Policy (CCHP) – a program of the Public Health Institute. CCHP has been in existence since 2009 and was originally established to be a California telehealth policy organization. We operate as a think tank for telehealth policy and at the time of our inception we focused only on the state of California. However, an opportunity to become the federally designated national telehealth policy resource center became available through a grant from the United States Health Resources and Services Administration (HRSA) in 2012. CCHP applied for that grant, won it, and have been serving as the policy focused telehealth resource center since.
That meant CCHP's scope extended to cover federal policy as well as state policies within all 50 states, not just California. The federal work primarily has CCHP act as a source of technical assistance on telehealth policy to the regional telehealth resource centers (RTRCs) who are under the same grant program. However, over the years, CCHP has helped shape this program based upon the needs it saw in the nation. Some of the things CCHP does is track all of the Medicaid telehealth policies, laws, and regulations for all 50 states and on the federal level. We also provide direct one-on-one technical assistance to federal and state policymakers, hospitals, national organizations, and others when they have questions on telehealth policy. In addition, CCHP conducts research projects and studies related to telehealth policy and have published reports on the use of telehealth to treat substance use disorders and another infectious disease, tuberculosis.
There are 13 other grantees underneath the same federal grant program as CCHP, also called telehealth resource centers (TRCs). There is one additional national center which focuses on technology and the aforementioned twelve RTRCs who focus on specific states, ensuring all states are covered. The RTRCs focus primarily on program operational technical assistance, helping providers start telehealth programs. Several years ago, all fourteen TRCs agreed to work collaboratively to ensure more efficient use of our federal funding by working on specific projects to decrease duplication and waste. The 14 TRCs formed the National Consortium of Telehealth Resource Centers (NCTRC) to house this work and CCHP was selected to act as the Administrator of the group.
When the pandemic struck and the pivot was made towards telehealth, CCHP and the rest of the TRCs were called into action immediately. The RTRCs were providing on-the-ground assistance to those health systems and providers who suddenly needed to shift their practices to telehealth, having no idea where to begin. The national technology center assisted providers in their questions regarding what technology should be used to deliver services.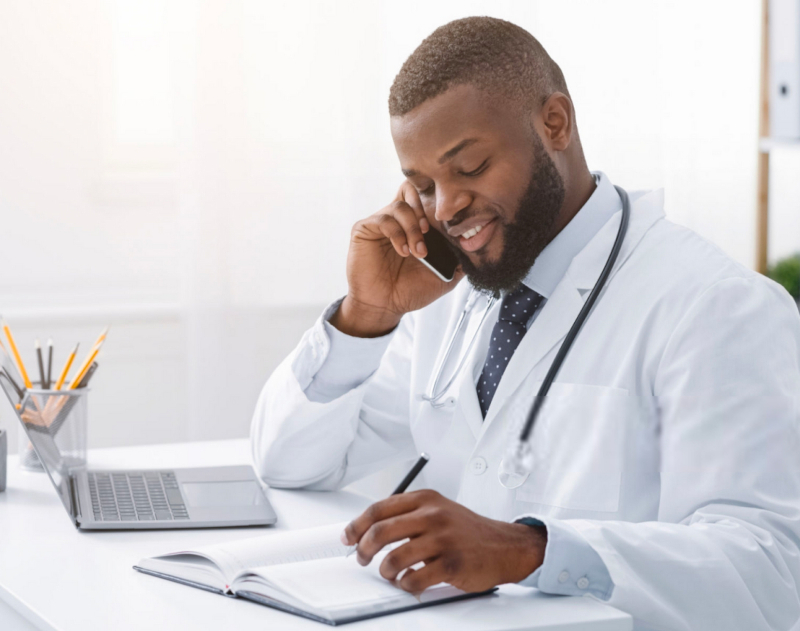 CCHP's work involved all of the policy changes that were happening on the federal and state level. This included tracking, analyzing, summarizing, and relaying in an efficient and easy to understand manner all of the changing policies for 52 jurisdictions (federal, 50 states and the District of Columbia) that were happening simultaneously and continuously in an almost real-time fashion with a staff of only three people. What many are not aware of is how few staff members CCHP has and yet, we are able to generate analyses of complex policy in accessible resources for a diverse audience covering 52 different jurisdictions on a multitude of different issues such as reimbursement, privacy, prescribing, patient-provider relationships and others.
Policy changes were happening so rapidly, that during one presentation, I had to jump back in ten minutes after I spoke because half the information I had just covered was made irrelevant as a new guidance from the federal government had been issued right after my talk. There was no time to consider not doing this work as it became clear that the need was too great and the stakes too high.  The number of comments we received during this time were indicative of how important the work of CCHP is and the impact it had:
"We jumped on the telehealth bandwagon very early on in the PHE, even though we'd never done it before. If not for the CCHP website, we would have been totally lost. My physicians were able to keep our entire staff working, no furloughs or lay-offs and for that I am eternally grateful!"
"It will take me days to list all the success stories. Please know your work has helped us save lives during the pandemic!!! Thank you."
"New York State policy to allow FQHCs as distant site for Medicaid members. Info from CCHP helped inform state ability to determine this Medicaid policy."
While the rapid flurry of ever-changing policy is not at the torrid pace it was in the beginning days of the pandemic, there are many and significant changes being made. As we get a better handle on COVID-19, and states begin to end their state of emergencies, the decision now is which of the temporary telehealth policies should be made permanent? This means that the need to track, analyze, and report on what these changes are will continue for CCHP. Great advancements were made for telehealth during the pandemic, and many do not want to go backwards, but policymakers are uncertain just exactly what going forward looks like. While CCHP does not advocate or lobby, it does provide policymakers with its deep knowledge and experience on telehealth policy as these discussions take place.
AT A GLANCE
Center for Connected Health Policy  (CCHP)
What: The National Telehealth Policy Resource Center
Where: Sacramento, California
Website: cchpca.org