Gardant Management Solutions
Leading the way in senior living
Business View Magazine interviews Rick Banas, Vice President of Gardant Management Solutions, for our focus on Aged Care and Assisted Living
Human beings are social creatures – from an early age right through to late adulthood, our dependency on our friends and community is evident. Healthcare professionals who work with seniors have long suspected that loneliness plays a role in aging. Recent research shows they were right. Social isolation and loneliness have been linked to higher risks for a variety of physical and mental conditions ranging from high blood pressure to heart disease, depression, cognitive decline, and obesity. Alternatively, seniors who move to an assisted living community have been found to have greater opportunities for staying mentally, emotionally, and physically connected as they aged, giving them longer life, a boosted mood, and an improved sense of purpose.
There is an abundance of choice when it comes to living options available to American seniors these days, from completely independent living through to assisted living and nursing care. But, even amidst the wealth of possibilities open to seniors and their families, seeking a long-term solution can be problematic. Each individual has their own financial and lifestyle constraints, along with healthcare needs and preferences that are particular to them.
Luckily, Gardant Management Solutions, the Bourbonnais, Illinois-based provider, has carved out a niche in the Medicaid space, presenting some attractive and highly sustainable opportunities for lower- and middle-income baby boomers in assisted living. Following a middle-market senior housing model that relies on State Medicaid waivers (in Illinois and Indiana, principally) to carry the costs of services ancillary to room and board, Gardant has been able to meet the needs of its target demographic while bringing a suite of services for managing affordable communities to the fore.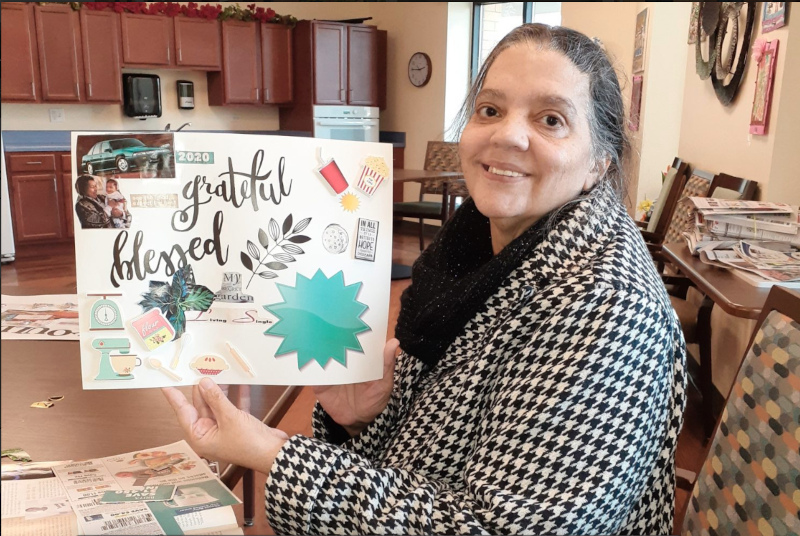 The company was formed in 1999, growing out of a consulting company that provided services primarily to senior living and healthcare providers. They opened their first community in 2000. Now, they're the 10th largest provider of assisted living in the country, according to a recent survey published by Argentum. Today, Gardant manages a portfolio of 56 communities in six states, 50 of which are Medicaid certified.
"Most of those are assisted living communities designed to serve individuals of all incomes," offers Vice President, Rick Banas. "And, in most cases, they were newly constructed communities. We work with owners and developers, providing assistance and advice from an operational, construction, architectural, and review standpoint. If you take a look at our website, at the photographs of the communities we manage, they typically look like any nice, private-paying, assisted living community. About the only difference is that we're not the country club-style communities that you might see. The design probably resembles more of the newly-styled Holiday Inn Express and Hampton Inn hotels."
These facilities go over "really well" with residents, according to Banas. "A lot of our communities are funded through low-income housing tax credits," he explains. "So, they're designed to serve – either primarily or exclusively – low-income seniors. But they don't look like low-income housing. When you take a look at our overall philosophy, our approach really is to provide residents with the love, compassion, and dignity they deserve."
That's in addition to the extensive range of health and personal care services that Gardant-managed communities offer their clientele, to help them maintain the independence they desire. "We're able to provide one-person assists," says Banas. "We can help with bathing, grooming, dressing, getting to and from the dining room and the activities. We can also assist with medications. And outside of pandemic circumstances, probably our biggest benefit is that staff is on duty 24/7. So, unlike home help, where someone may come in just for a few hours, we have staff members on duty around the clock to help meet both scheduled and unscheduled needs."
In 2020, COVID-19 exacted a heavy price on the country's assisted living and senior care facilities, with factors such as critical illness, staffing shortages, restricted visitations, and drops in new admissions putting enormous pressure on the long-term care system. Banas says that the way Gardant approached the pandemic was "very proactive" in terms of monitoring and adhering to the recommended guidelines at the federal, state, and local levels. He recalls, "It was all designed to protect the health and safety of residents and their families. We locked down the communities to essential visitors only. We discontinued communal dining and group activities. We instituted quarantine requirements for both new residents and existing residents who either tested positive or had left the facility to visit family."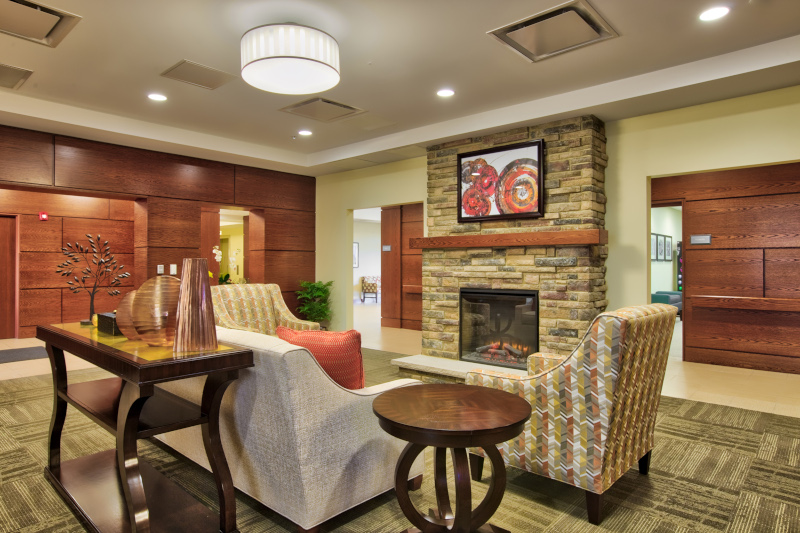 They were also "very diligent" with respect to the procurement and use of personal protective equipment. "We instituted training for our staff on the use of the equipment, as well as on some of the policies and procedures in regard to cleaning and disinfecting, especially in areas that would be considered high touch-points like countertops, laptops, and computers," Banas reports. "We also provided a lot of positive reinforcement and emotional support to mitigate some of the negative comments our staff was receiving from residents and family members who didn't like the changes."
Leading with grace, Gardant encouraged a bit of creativity in lieu of the routine activity programming. With that, they started seeing more residents on social media – using FaceTime and Skype in various ways to interconnect. Staff were also known to use humor to relieve some of the pandemic fatigue.
"On April Fool's Day of 2020, our dining staff up at Heritage Woods of Rockford treated residents to cupcakes for lunch, but the cupcakes were meatloaf shaped like a cupcake," Banas recalls. "Mashed potatoes were formed like frosting on top and there was a dollop of ketchup for the cherry. At one of our other facilities, a few of the staff members purchased stick horses and set up an obstacle course in one area of the community. They raced around it and filmed themselves doing it so that they could play it back for the residents."
Several communities opted to host drive-by parades to raise neighborhood spirits. "The City of Rockford, Illinois, along with the staff at a Gardant-managed assisted living community, organized a parade for a resident who'd played for the Rockford Peaches baseball team," Banas shares. "There were just so many people that participated – over 130 vehicles. They had their lights on and it was kind of an overcast day. It reminded me of that scene from the Kevin Costner movie where everybody's driving into the baseball field in Iowa. It was basically League of Their Own and Field of Dreams, all in one parade."
Working in a senior living community comes with many big rewards, and Banas says there's something profoundly powerful about interacting with a group of people who've shaped the world we live in. He notes, "Our staff report great satisfaction in addressing the challenges of those who are growing older. The residents are so appreciative, and there's also the great stories that you hear."
He remembers entering the lobby of one of Gardant's communities a number of years ago and finding an eight-foot-high wood carving of the Gettysburg Address. "The carving had been down at the Lincoln Museum in Springfield, Illinois," Banas recalls. "I'm standing there, admiring it, and one of the residents walks up to me. He was the one who'd made the carving. He'd taken up wood carving at 92 years of age. It was incredible. He'd spent three and a half months doing it, and he was at that point still doing wood carvings out of his studio apartment in the assisted living community."
With the older adult population growing rapidly, Banas believes there's a real opportunity to change any neutral or negative perceptions of assisted living communities. "The fact that it can be more cost-effective for the older adult and their families and for the state and federal governments than trying to provide services individually where the older adult is currently living is obviously appealing," Banas says. "That's not to disparage home health care in any way, especially if someone only needs home health care for a limited period of time before resuming their independent lifestyle. But, when you consider that research shows socialization is a key factor in healthy aging, and you see that our staff is on duty 24/7 and can provide a lot more benefits at a much lower cost than what you get with home health care, assisted living starts to sound like the better option."
AT A GLANCE
Gardant Management Solutions
What: A caring company that develops and manages senior living, assisted living, and memory care communities
Where: Based in Bourbonnais, Illinois
Website: www.gardant.com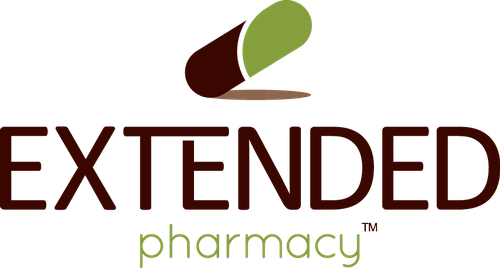 Extended Pharmacy – https://www.extendedpharmacy.com/
THE pharmacy for assisted and supportive living communities
Extended Pharmacy started in 2006 with a focus on supported living, assisted living, memory care, and residential care communities and a desire to provide tailored multi-dose medication packaging. Our services have evolved to include insurance specialists, nurse consultants, consultant pharmacists, and integration with EMAR systems in a continued effort to provide comprehensive care. Cultivating relationships with staff and residents within the communities remains a staple of our mission.
Extended Pharmacy primarily dispenses in multi-dose pillow packaging. A great solution for your medication needs, multi-dose packaging is easy to use and administer with unique flexibility and reduced opportunities for medication errors. Prescription medications, over the counter medications, vitamins, supplements, etc. are packaged together based on the time and date to be taken. The easy-to-tear packets are tamper proof and labeled with drug names, strength, descriptions, resident name, and administration time. In addition, we will coordinate care with your physician on new orders and refills to deliver them to your community.
We are proud to support Gardant Management and look forward to continued success in the years ahead!
For more information please visit our website: www.extendedpharmacy.com