Conveyor Equipment Manufacturers Association
Conveying prosperity to America and beyond
Andrew Solis on how conveyors make business possible
By THOMAS LARK
NAPLES, FLA.––You might say they're conveying a positive message.
Yes, quite literally. And that message, from the members of the Conveyor Equipment Manufacturers Association (or CEMA), is one of much prosperity, even during these challenging economic times.
We recently spoke with CEMA Executive Vice President Andrew Solis and several past and present board members who told Business View all about it.
It's remarkable to think how the modern world really does run on conveyors, as they observed. Where would we and our economies be without them? From minerals to agricultural materials, from the baggage carousel to the people-movers at the airport, from food production to grocery store warehouses to recycling centers, from moving countless items in bulk to receiving them via the various e-retailers and shipping companies––it all comes down to the same device.
"Think about it," said Solis. "Every day, conveying equipment is more and more ubiquitous. Everything we touch every day––there's nothing that doesn't come off of a conveyor of some kind."
These industry insiders spoke of how CEMA is promoting the standardization of design, safety, manufacture and application  in the conveying industry, all on a voluntary basis and so as not to impede the innovation of conveying equipment and component parts or lessen competition.
"Competition is good," Solis noted with a smile. "CEMA members agree voluntarily to participate in industry and design standards for conveyor equipment."
We also discussed new developments in conveyor design, technology and application. And Solis noted that he and his colleagues promote the common interests of CEMA members and the conveyor industries throughout the Americas.
"We're all throughout the Western Hemisphere," he said. "In 2014, the decision was made to include all the Americas. Our standards have become the gold standard, in North, Central and South America, and around the world."
And it's an auspicious time to talk about CEMA, as the association has an important birthday coming up: its 90th.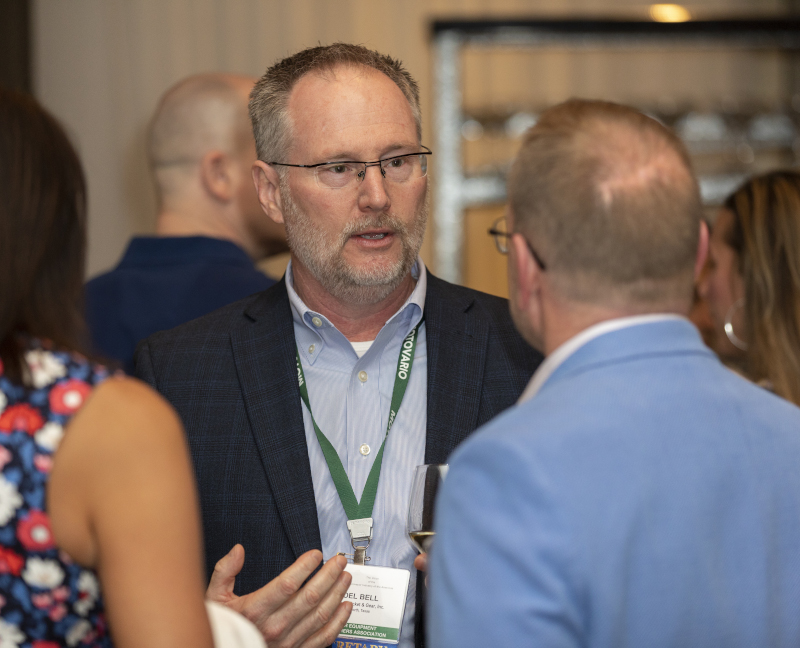 The year it all began
The year 1933 was a pivotal one in many ways.
Hitler was appointed chancellor of Germany, and Franklin D. Roosevelt was sworn in as the 32nd president of the United States. Prohibition was repealed. The first drive-in cinema opened in New Jersey, and in New York, the first singing telegram was sent.
Meanwhile, in Chicago, the idea came about for an organized, professional association representing the interests of manufacturers of material-handling and elevating machinery.
CEMA's formative years saw many landmark events at home and abroad, as the world moved toward war. And when America came to the aid of the Free World, CEMA was there. In response to the 1941 Lend-Lease Act, passed to provide war supplies to any nation deemed "vital to the defense of the United States," CEMA convened a special meeting to discuss how to support the defense program. R. Clem Sollenberger of the Dodge Manufacturing Corporation, a founding member of CEMA, served on the U.S. War Production Board, and he later became CEMA's executive vice president, serving until 1966.
CEMA's three pillars
During its 90-year history, CEMA has grown and developed to respond to the ever-changing environment in which its members do business, while remaining true to its original goals and purposes. Today, CEMA members include not only manufacturers but also material-handling engineers and systems integrators. The organization focuses on serving its members through its three pillars of structure:  statistics, standards and networking, according to E.A. "Ned" Thompson, president and CEO of PRAB, Inc. and a former president of CEMA.
"Our industry forecasting and statistics program, available only to members, has proven to be incredibly accurate over the years, measuring sales trends for our entire industry as well as for specific equipment categories," said Thompson.
Recently updated, CEMA's statistics program now offers a progressive electronic reporting system that provides pressure curves, trend lines and statistical analysis, with easily convertible information and accessibility to reports.
Michael Hoehn, president of Automatic Systems, Inc., and another past-president of CEMA, elaborated on this.
"(The statistics program) is a key tool for members to generate accurate forecasts, which are critical for any business planning," said Hoehn, "and especially important in these more uncertain economic times."
CEMA's standards are recognized around the world as key references for conveyor equipment design. Solis pointed out that CEMA's standardization process simply makes good business sense.
"It makes for a healthier industry," he said.
Garry Abraham, president of CEMA in 2016 and CEO of the Screw Conveyor Corporation, one of the association's founding member companies, pointed out how influential CEMA publications have been.
"CEMA's Belt Book has for decades been the go-to reference for bulk conveying worldwide," said Abraham. "Now in its seventh edition and available in Spanish and Portuguese, along with English, its status is assured for years to come."
Many CEMA standards are ANSI (American National Standards Institute)-accredited, and all are systematically reviewed, revised and re-certified, ensuring they continue to represent the current collective knowledge base of the conveyor industry, according to Noel Bell, vice president and general manager at Martin Sprocket and Gear and CEMA's president in 2021.
"Martin Sprocket and Gear has been a CEMA member for over 55 years, and we are steadfast in our position that we must remain active," said Bell. "CEMA provides us with opportunities to help shape the design standards of tomorrow."
In addition to its design standards, CEMA has a comprehensive safety program, the components of which are likewise the gold standard for the industry.
"Our safety program," said Hoehn, "includes safety standards and best practices, safety labels and training videos and materials that help the whole industry––members and non-members––improve the most important aspect of our business: the safety of anyone working with material-handling systems."
Much of CEMA's safety program is offered free as a service to the conveying industry, available on the Website: www.cemanet.org.
"Some of this equipment can be dangerous," Solis said. "This is an important part of what we do. In particular, our safety label program provides exceptional guidance in appropriate safety warnings, training and hazard avoidance."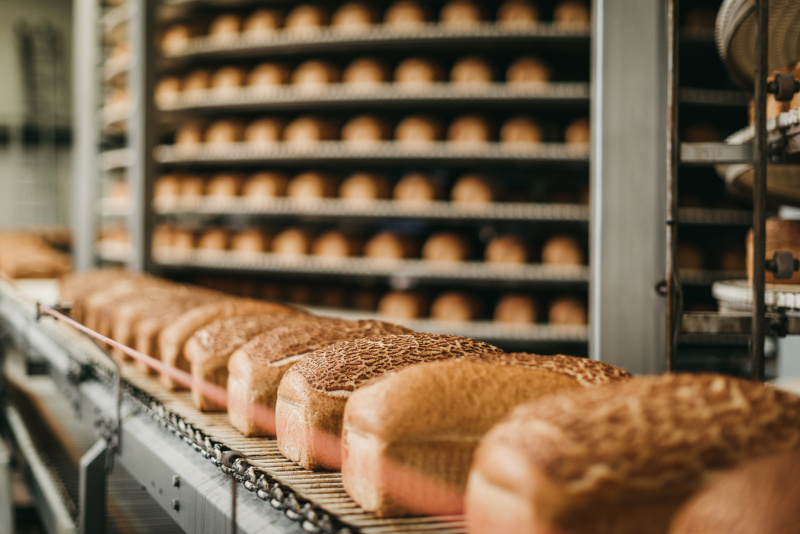 Taking advantage of change
"The conveying industry is not what it used to be," said Solis. "Technology is really pushing that change."
Long gone are the days of Lucy and Ethel fighting to place chocolates into containers as they grappled with a conveyor belt that just got faster and faster. These days, conveyors are about a lot more than just belts, screws and the like. Sophisticated automation is playing an ever-greater role, as Solis pointed out.
"Robotics, optics and automated vehicles," he said, increasingly typify this ever-evolving industry.
These topics and more like them are the subjects of deep discussion at CEMA's four meetings a year. CEMA's spring and September business meetings are opportunities for executives to connect and learn about the industry, the economy and the future of both.
The June and November engineering meetings provide a platform for the industry's best technical minds to develop and update CEMA's publications, standards and best practices.
"Regular attendance (at CEMA meetings) provides top-level executive networking and engineering management collaboration not found in any other venue in our industry," Thompson said.
A team player, Solis extols his colleagues who make the association what it is. Among them is Mike Nisenbaum, CEMA's director of marketing and membership. Nisenbaum came to CEMA after decades of holding leadership and managerial positions with some of CEMA's largest members. At one time, he even served as CEMA's president.
"Mike has lived the industry," said Solis, praising his friend for his hard work.
In his new role, Nisenbaum is leading a re-vamped member engagement, communication and marketing initiative.
"I know firsthand how membership in CEMA can spark intellectual and personal connections to help an organization respond to the conveying industry's emerging future," he said. "Our membership includes family-run enterprises, global conglomerates and everyone in between. We serve the whole spectrum of the conveying industry."
The future
With more than 160 members these days, CEMA's membership has never been so high, said Solis.
"CEMA is on the move," Bell agreed. "We are growing, and we are financially strong."
CEMA members are estimated to make up 30-40 percent of the overall North American industry.
"We'd absolutely like to expand that," said Solis. "The more members we have, the better the industry is."
He'd like to see its membership eventually comprise fully half of the industry. Fifty percent would be record-setting, he noted.
"With technology what it is," he said, "and with the nature of the business world, that's certainly feasible. CEMA will continue to grow, and we will become more and more relevant to and beneficial for our members."
And with an ever-broadening membership base and an unwavering commitment to its original purposes, CEMA continues as the voice of the conveyor industry of the Americas, enjoying international prestige and stature throughout the industrial community.
Think your business would benefit from CEMA membership? Check out www.cemanet.org or contact Nisenbaum at mike@cemanet.org.
AT A GLANCE
Conveyor Equipment Manufacturers Association (or CEMA)
Where: Naples, Florida
Website: www.cemanet.org