North American Deck & Railing Association (NADRA)
One strong voice connecting the industry
Business View interviews Mike Beaudry, EVP of the North American Deck & Railing Association, for our focus on the U.S. Home Building Industry
In the last many months, people have been enjoying their outdoor spaces more than ever before. Home has become a haven and the backyard life has never seemed so sweet. Not surprisingly, new and expanded decks and outdoor rooms are in high demand and the builders and designers who create them are racing to keep up.
Enter NADRA – the North American Deck and Railing Association – a robust collective of deck builders, inspectors, manufacturers, dealers/distributors, lumberyards, wholesalers, retailers, and service providers to the deck and railing industry. This professional trade association places a key emphasis on safe building practices and deck safety – ultimately connecting great ideas and great people to inspire leadership and achievement within the industry.
In a recent interview with Business View Magazine, Mike Beaudry, Executive Vice President of NADRA, spoke about the incredible value of the association to its members, consumers, and the industry at large. As he shares, the future for all things outdoor living is bright indeed.
BVM: How did NADRA come into being?
Beaudry: "When I came into this industry back in 2004, I was quite surprised that a $4 billion industry did not have any kind of a formal voice representing it. We'd become an industry where we had separate buying groups and other types of associations. So I went to our first big show and decided I was going to start a Deck and Railing one. At the time, the issue was about pressure-treated lumber; switching from CCA to ACQ. There was a real difficulty about why it was happening, how it was going to help the builders, and what it would mean to consumers.
"So I stood up at the back of the room and said, "Why are you builders sitting out there not having the support of your manufacturers upstream to help with this situation?" To make a long story short, by the end of the three days, we had 19 guys put $100 each in a hat, and I was holding the hat. That's how NADRA started. That was 17 years ago and I am still enjoying building an association that's now across the U.S. and growing."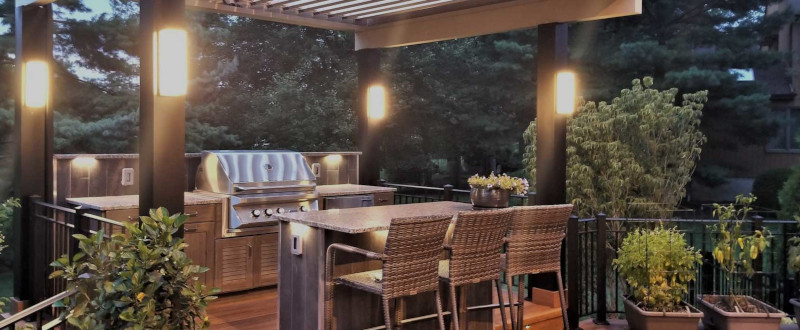 BVM: What industry sectors does your membership encompass?
Beaudry: "We started this with the idea of representing not just one small group, but to bring all the industry parties together. Major raw material suppliers, manufacturers, dealers, distributors, architects, engineers, inspectors, builders, we cover it all. That's worked out very well because we can support each other and have collaboration. We're made up of the entire value chain.
"We are just approaching 1000 members and it's taken us a long time to get there… we've really taken our time. Building the foundation was extremely important. It wasn't about a numbers game. It was about making sure we knew what the industry needed and providing quality service and programs where people can network. I believe we are now an overnight success, after 17 years, and we anticipate that to grow over the next five years to around 2500 to 3000 members that are true, evolved professionals within the industry.
"Our membership is predominately in the U.S. with about 50 members in Canada. We also have some members in the U.K., Australia, and Spain and we're trying to give them the information to help them but at this point we're not set to go international because we have enough on our plate in North America. It presents a whole other set of challenges, dealing with codes in different countries and different languages."
BVM: What is the current mandate?
Beaudry: "Our goal at NADRA is to be the absolute voice that sounds the common sense approach to code and to make sure that people can have affordable structures that will keep them safe out on their deck. Safety has become a large part of our mission, as every year we see the need to improve that. And it's really just a matter of awareness.
"It's not just the wonderful new growth that's happening in outdoor living, it's the fact that we're getting people to realize that their old structure needs to be improved or repaired or replaced. People need to understand that decks have a lifecycle and it's important to have them checked and serviced. That's given us an opportunity to educate where we might not have had the attention before. It's finally being proactive rather than reactive. I've learned that if you educate and you inspect and you correct, we can reduce accidents and tragedies dramatically if people are just aware. That's a big part of our goal – to keep people safe."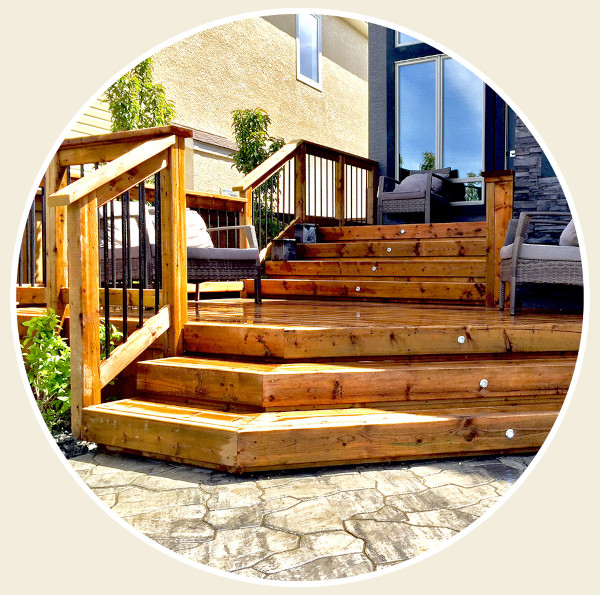 BVM: How has the industry been impacted by the COVID-19 pandemic?
Beaudry: I would say the pandemic has been a perfect storm for anything to do with outdoor recreation. It's incredible how difficult it is to find supply. I've talked to a lot of people who have been in the deck business 30 years and more, and no one has ever experienced this kind of demand and growth. People have been stuck at home, with money to spend, and they want to improve the quality of their life. And much of that has gone to outdoor living – pools, decks, patios, pavers, fencing, lighting.
"Although manufacturers began to increase production (a little late) but they can't keep up with the demand. Many of our builders are booked through 2021 into 2022 and running multiple crews. Their only issue now is securing materials. And with material prices changing all the time, you can't commit to a quoted cost for a contract, so builders are adding a footnote that says prices are subject to change. Clients are understanding about that, but they still want it done now. And that's the challenge.
BVM: How do you educate and promote awareness?
Beaudry: "We've been doing Deck Safety Month, which is a registered trademark, for over 12 years. We've done a program called Inspect Your Deck, another registered trademark, for 10 years. We also have certification and educational programming on the website, where members can get credentialing. In the past, if you had a pickup and a toolbox then you were a pro deck builder. Today, these builders are incredibly knowledgeable. There are so many codes, and different materials and the way you install them is so critical to make sure it's done correctly. On top of that, they are artists. They build unbelievable outdoor structures that are designed so well with the client in mind.
"Education is so necessary, so we created intense programming on understanding codes, for example. It's a four-part course – three hours for each part and a test after each one. If you pass this test, you can become certified. That gives the member a sense of pride, and people will be more apt to hire you if you have a professional certification. We also have a certification course for home inspectors to do deck inspection. When they are certified, we give them an app that allows them to record points of inspection and what needs to be addressed, so they can give that report to the home owner.
"We realized that going through home inspectors, and engineers, and architects was a great way to get this accomplished because builders are so busy, they don't have time to do inspections. That why we have people from all those sectors joining up as members."
BVM: What would you like NADRA to achieve going forward?
Beaudry: "Since we started, we've very successfully brought together the value chain of the industry. Now builders are constantly being contacted by local manufacturers reps, they're working with their local dealers. Dealers are working with distributors to do educational events. We didn't have that before. So from that aspect I'm proud that we do have the voice.
"Now we're working on how to bring the outdoor living communities together. I'm happy to say that this year with Deck Expo, through my management company OPN (Outdoor Professional Network), we're combined with the Pool & Spa Association. My personal goal over the next three to five years is to bring all the outdoor living associations together so we can provide education, share expertise, and make the whole outdoor living experience much better for the consumer."
AT A GLANCE
North American Deck & Railing Association (NADRA)
WHAT: A unified source promoting and supporting the Deck and Railing building industry
WHERE: Based in Quakertown, Pennsylvania
WEBSITE: www.nadra.org