Forge Tech Inc.
'Forging' ahead with AST solutions
Business View Magazine interviews representatives of Forge Tech Inc. for our focus on Innovations in Manufacturing for the U.S. Energy Sector
Aboveground Storage Tanks (AST in industry lingo), valves, and pipelines are ubiquitous utilities in critical industries like oil and gas, petrochemical, transportation, and industrial manufacturing. Typically commissioned to last 20 to 30 years before significant maintenance or upgrades are required, most don't make it this long without incident. Corrosion, damage, or other issues can cause leaks – forcing the asset off-line for weeks to months and costing millions in repairs, maintenance, and lost revenue. Safety upgrades such as handrails, fire suppression and fall protection are often put off until the next scheduled turn-around which puts workers and equipment at risk in the meant time.
Forge Tech Inc. is on a mission to change this status quo, which is currently held as a necessary cost of doing business. With an innovative product called Forge Bonding, the company helps customers repair and enhance their ASTs and other process lines 'in service' (without taking them off-line), resulting in millions of dollars in savings in repair and downtime costs and possible fines, and improved safety.
As with every groundbreaking idea, the story behind Forge Tech and Forge Bonding is one of determination, resilience, and sacrifice. "Forge Bonding has been about 20 years in the making," begins Mat Rybicki, President at Forge Tech Inc. "One of the founders, Michael L. Miller, used to work in the AST repair and retrofit industry, and he got frustrated because they had no good solution to fix or enhance ASTs. Additionally, they didn't have a practical way of performing repair work while the tanks and process lines were up and running. So, they tried different things like using self-tapping screws, glues, adhesives, etc. but nothing worked well."
Miller finally came up with the idea for Forge Bonding, which he worked on in his garage after work with financial support from his father. Rybicki continues, "After eight to ten years and spending half a million dollars working on the idea and experimenting, he found the solution. In 2010, after securing patents for the solution, he was able to bring in some investors and hire an engineering and marketing team, forming Forge Tech Inc." As part of the solution, Miller (and Rybicki, who was part of the development team) secured close to 20 patents, with more pending.
The company's services include storage tank and valve repair, stud installations, retrofits, and on-line leak sealing centered on its core product, Forge Bonding. As Don Buchan, VP Business Development, explains, "Forge Bonding is an improvement on friction welding, a technique first used in the Soviet Union in the 1950s and later imported into the United States in the 1960s. It's a tried and tested technique used in the aerospace, military, and heavy manufacturing industries. The problem with friction welding is it requires a very large and heavy machine and must be done in a workshop setting. Forge Bonding took this technique and made it portable, making it possible to apply the concepts of friction welding in confined or restricted spaces, such as when repairing tanks or valves."
Another challenge Forge Bonding solves is the use of heat. According to Rybicki, "When Miller was developing the solution, one of his primary concerns was to solve the challenge posed by arc welding, which is used in traditional tank repair. Due to the high heat, arc welding can be dangerous, which means it must be permitted, especially on sites that have flammable liquids and gases. If a company can't get permits, it can't undertake repairs or installations. He solved this by using pneumatic pressure (pressurized air) to power the Forge Bonding machine. So, while arc welders weld with fire, which can be catastrophic, we weld with air."
Through these various innovations, Forge Tech Inc. can undertake on-line retrofits and repairs on sites with flammable gases and liquids. As Miller says in a recently published book, "When developing Forge Bonding, we spent a lot of time trying to ignite the liquids and gases stored in ASTs with the Forge Bonding machine and process. We even hired a chemical expert and an ex-NASA engineer to perform ignition  testing, but we failed every time. The Forge Bonding process just doesn't generate enough heat to ignite a flame."
With Forge Bonding tried, tested, and patented, Forge Tech is ready to take it to market, a process that Buchan admits is the start of another very different journey for the company. "We currently have around 12 employees, and that's somewhat intentional," he explains. "Our plan isn't to grow into a large company but instead license our technology to a global network of partners who have the expertise and geographic presence to serve international customers."
Forge Tech currently has one such licensee in Canada and another in the US and is on the lookout for more partners worldwide. Buchan believes it will be easy for companies to license and deploy Forge Bonding because the whole process is automated for ease of use and to maximize on-site safety. He notes, "The great thing about Forge Tech is that everything is automated, engineered, and calibrated in-house before technicians take it the field. When they undertake repairs, it's just a matter of positioning and setting up the machine and pressing a button – it does the rest."
While Forge Tech has only started licensing its solution recently, it has already performed over a thousand Forge Bonding installations and repairs in the U.S. and Venezuela, with additional international markets like Europe, Israel and the Middle East beckoning. The portability of the Forge Bonding solution is perhaps what is making it so easy for the company to pursue such a vast market with a relatively small team, which as Rybicki, explains, "is by design. All the equipment we need to complete a repair can fit into a handful of pelican cases and travel with the technicians by air, sea, or land to the destination site. Forge Bonding also requires less personnel to accomplish the repairs or retrofits versus taking the asset out of service. Where typical off-line jobs can take well over a hundred personnel working for many months, we commonly perform similar tasks with a two- or three-man crew within a few days or weeks, resulting in substantial savings." Fewer workers means reduced chance of a safety incident.
Forge Tech's solution is perhaps what various industries have been waiting for as pressure to deliver products on time mounts due to post-COVID-19 rebound growth, coupled with enhanced domestic environmental regulatory controls. "In the wake of the BP spill, there was a lot of regulatory backlash, which made it more expensive for companies that did not undertake repairs on time," explains Rybicki. "And that applies to companies across industries, not just oil and gas."
Against this backdrop, companies introduced to Forge Bonding see it as too good to be true, especially when compared to traditional repair and retrofit solutions, a factor that is both a massive opportunity and a bit of an uphill task for Forge Tech.
"When companies hear about our solution, they are cautious at first because of the novel nature of the solution and the compelling evidence we share," says Buchan, "but when they do come around, they are astounded by the results." He shares one example of a company with an external floating roof with significant corrosion and multiple active leaks. After burning through a million dollars over three months of working with four separate vendors, the company heard about Forge Tech and called them for a demo. Within two weeks of accepting the solution, Forge Tech had the leaks repaired and the customer's tank up and running again.
"This situation was unique because they had a tanker waiting off the Gulf of Mexico to offload, which was costing the customer $25,000 – $35,000 per day, at least $1.8M by the time we go there," says Buchan. "Our fast turnaround time ultimately saved them hundreds of thousands in demurage charges from the tanker operators."
With such a fascinating story to date, Forge Tech appears to be on the cusp of massive growth over the coming years. "Due to our valuable stable of patents, we've had several parties interested in investing in the company," reveals Buchan. "While that's not off the table in the future, for now, our main focus is on building our revenue streams and extending our licensing partnerships globally."
AT A GLANCE
Forge Tech Inc.
What: An industry leader in above ground storage tank retrofit and repair solutions
Where: Headquarters in Kemah, Texas
Website: www.forgetechinc.com
HBJ Fast 100 Enterprise Champion Winner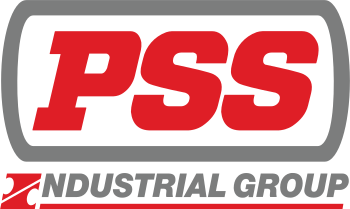 PSS Industrial Group – www.pssigroup.com
In 2014, PSS Industrial Group was formed by the merger of Pipeline Supply & Service and Industrial Air Tool. Together, PSSI is a leading value-added distributor serving a diverse base of customers nationwide. Our staff and processes are dedicated to delivering what you need when you need it. Experience the Best.