Kalesnikoff
Growing a mass timber operation from seedlings to solutions
Business View Magazine interviews Chris Kalesnikoff, COO of Kalesnikoff, for our focus on Mass Timber Construction
Two years after Kalesnikoff opened its mass timber facility, buildings made from Kalesnikoff mass timber are sprouting up across the continent. From schools to offices to community centers, warehouses, multi-family homes and more, Kalesnikoff is supplying prefabricated panels and beams that arrive on site ready to fit into place like 60-foot pieces of Lego.
Mass timber is made from dimensional lumber that is glued and pressed together into prefabricated cross-laminated timber panels and glulam beams. For Kalesnikoff, a fourth-generation family sawmill company that's always looking to add value and make the most of every log they touch, expanding into mass timber was the next right step.
Chris Kalesnikoff, Chief Operating Officer and a fourth-generation family member on the Kalesnikoff team, spent five years researching mass timber and determining if it was a worthwhile venture. Once the family made the decision to proceed, nothing could stop them – not even a global pandemic. While other businesses shrunk and closed during the pandemic, Kalesnikoff grew and added scores of new employees.
"Mass timber has been going really well for us. We've been able to build our business during pretty unique times. I'd say that we've done a good job of building our reputation and building some great relationships," Chris says. "We've been able to develop strong partnerships across North America with installation firms, architectural firms, structural engineering firms, and lots of steel and hardware connection suppliers."
Chris says it's interesting to look back on the past few years and "see how many things we'd anticipated actually come to fruition." Demand for mass timber has been rising, as predicted, and having both a sawmill and mass timber facility has proven useful in navigating fluctuations in lumber pricing and keeping costs stable regardless of changing market conditions.
"We've seen great growth across North America, but specifically in British Columbia, the Pacific Northwest, California and Texas, and we look forward to supporting them in the future," he says. "We're participating in the market at a time where there is a massive opportunity for us to help grow and support. I feel like we've gotten our legs under ourselves now and have built those really important relationships and we'll be able to be important members of the mass timber marketplace for years to come."
So far Kalesnikoff has supplied mass timber for well over 100 builds of all shapes and sizes.
"For me walking into every project is still a really cool experience. I get excited about it. I also take a lot of pride in being able to see how our company has now grown from a forestry company of 80 plus years and how we've evolved in being able to execute and supply these amazing projects. There's just a ton of emotions as you walk through these buildings. You get inspired by them, but I also feel an immense amount of pride for our team to be able to have grown and to help support this industry."
Chris says he's especially thrilled to provide mass timber for schools. Kalesnikoff's mass timber has been used to build educational facilities from a local daycare center to elementary schools, secondary schools, universities and colleges across North America.
"Schools and institutional projects are always rewarding, being able to create those centers for students whether it's youth or the collegiate group. Those projects are always unique. There's always a pretty high level of artistry in the design and the architecture, and they're usually more challenging for assembly and connections and things of that nature. While they're usually more complex, our team also gets excited about creating those kinds of environments for students."
Chris also enjoyed supplying mass timber for a 161,000 square foot cross-laminated timber warehouse in Texas. "It was a neat experience for us to be able to use that product in an environment where speed of construction and cost of construction are so vital. For us to be able to execute and have that project come to market was really exciting."
Kalesnikoff has been growing alongside the emerging market for mass timber in North America and is already expanding to accommodate future demand. At their mass timber facility near Castlegar, British Columbia, Kalesnikoff is building a 20,000 square foot expansion and is using its own cross-laminated timber panels and glulam beams for the walls, trusses and ceiling.
Over at the construction site, an employee raves about how incredible it is to build the expansion out of the company's own product and how the new build is taking place steps away from where the mass timber was manufactured. Others pause to take photos of the mass timber trusses overhead. Using a mass timber plant to build a mass timber plant is reminiscent of the old joke about using a 3D printer to print more 3D printers.
When the expansion is complete in the early spring of 2023, Chris says it will house "first-of-its-kind technology" and two additional CNC machines.
In addition to supplying mass timber, Kalesnikoff also offers integrated mass timber services including design assistance, custom fabrication and installation support.
"We work with design teams to create cost-effective and inspiring solutions," Chris says. "We are also looking for new opportunities to better utilize our products in helping the construction industry improve building sustainability, hasten the speed of construction, and solve any other issues facing the traditional construction industry with mass timber."
Taking care of the land
As an emerging market, mass timber has its fair share of teething problems, from supply chain challenges to equipment and skilled labor. However, the leading issue currently facing the industry is how to ensure the sustainability of forests as the mass timber sector grows.
"The industry has a lot of passionate people working on how to use timber sustainably and protect its positive environmental impacts," says Chris. "These people come from all corners of the industry and are helping move it forward through cross-industry collaboration."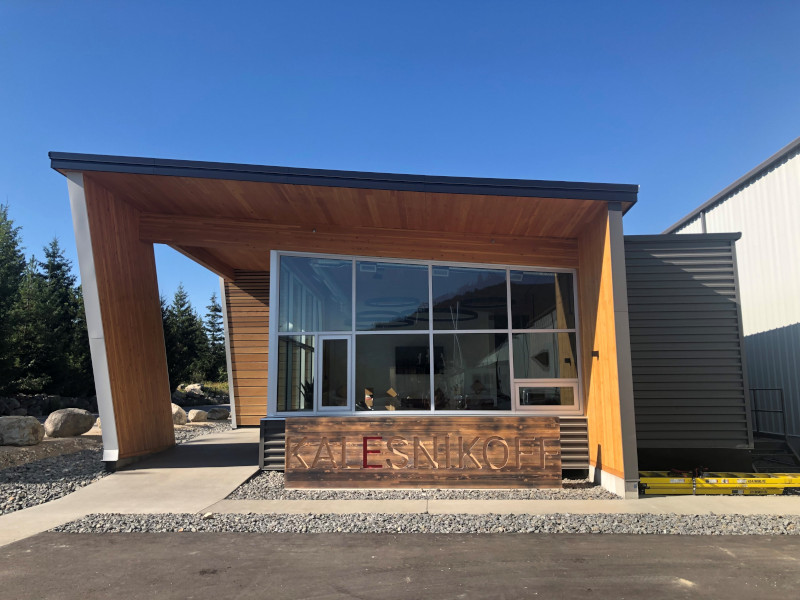 Technology is also critical in guaranteeing the sustainability of the mass timber industry, from forest mapping technologies to digital design and construction technologies.
"One of the areas we are working on as an industry is to standardize designs as much as possible to reduce waste, improve efficiency and develop more streamlined products that can be manufactured quickly and cost-effectively," Chris adds.
According to Chris, forests are the company's foundation and the reason it exists, so stewardship must occupy the top spot on its list of priorities. Four generations earlier, the Kalesnikoff brothers who started the company – including Chris's great grandfather – established a motto that remains the company's guiding principle to this day: Take care of the land, and the land will take care of you.
"Forestry is what our business was founded on and remains our key focus," Chris says. "We make every effort to grow and maintain sustainable forest lands that we can pass on to future generations."
Each year the company plants an average of 500,000 seedlings. Kalesnikoff maintains an Environmental Policy that encompasses an integrated management approach from seedling to finished product. The policy guides the company in maximizing the benefits of timber resources while respecting the natural surrounding landscapes and environment with a focus on long-term sustainability. Kalesnikoff also participates in collaborative wildfire risk reduction projects and is partnering with community groups on an agroforestry project.
"We take forest stewardship very seriously and operate with a mindset of the next hundred years, ensuring our forest resources remain successful," Chris says.
Growing the team
Kalesnikoff has added close to 100 full-time positions dedicated to the mass timber side of the business and is now running three shifts at the mass timber facility.
"We continue to be very fortunate to have great people joining our team, whether it be with architectural backgrounds, structural engineering expertise or project management expertise. We're really growing our team across a variety of fields," Chris says. "We're continuing to grow on the technical side. We also continue to grow and strengthen our design and project team."
Despite all of Kalesnikoff's growth and success in the mass timber industry to date, Chris anticipates continuing to be able to make an abundance of career opportunities available going forward.
"As much growth as we have seen in the past several of years, we anticipate being able to see as much in the future years ahead as well. There will be a lot of great opportunities for our business to continue to grow and to add strong people," he says.
Kalesnikoff currently maintains a workforce of 250 and is constantly hiring. See Kalesnikoff.com/Careers for current openings. As the company continues growing and recruiting new team members, it is committed to retaining the 'family feel,' where everyone is welcome to share ideas, provide feedback and grow together.
AT A GLANCE
Kalesnikoff
What: A family-owned mass timber and sawmill company
Where: Castlegar, British Columbia
Website: www.kalesnikoff.com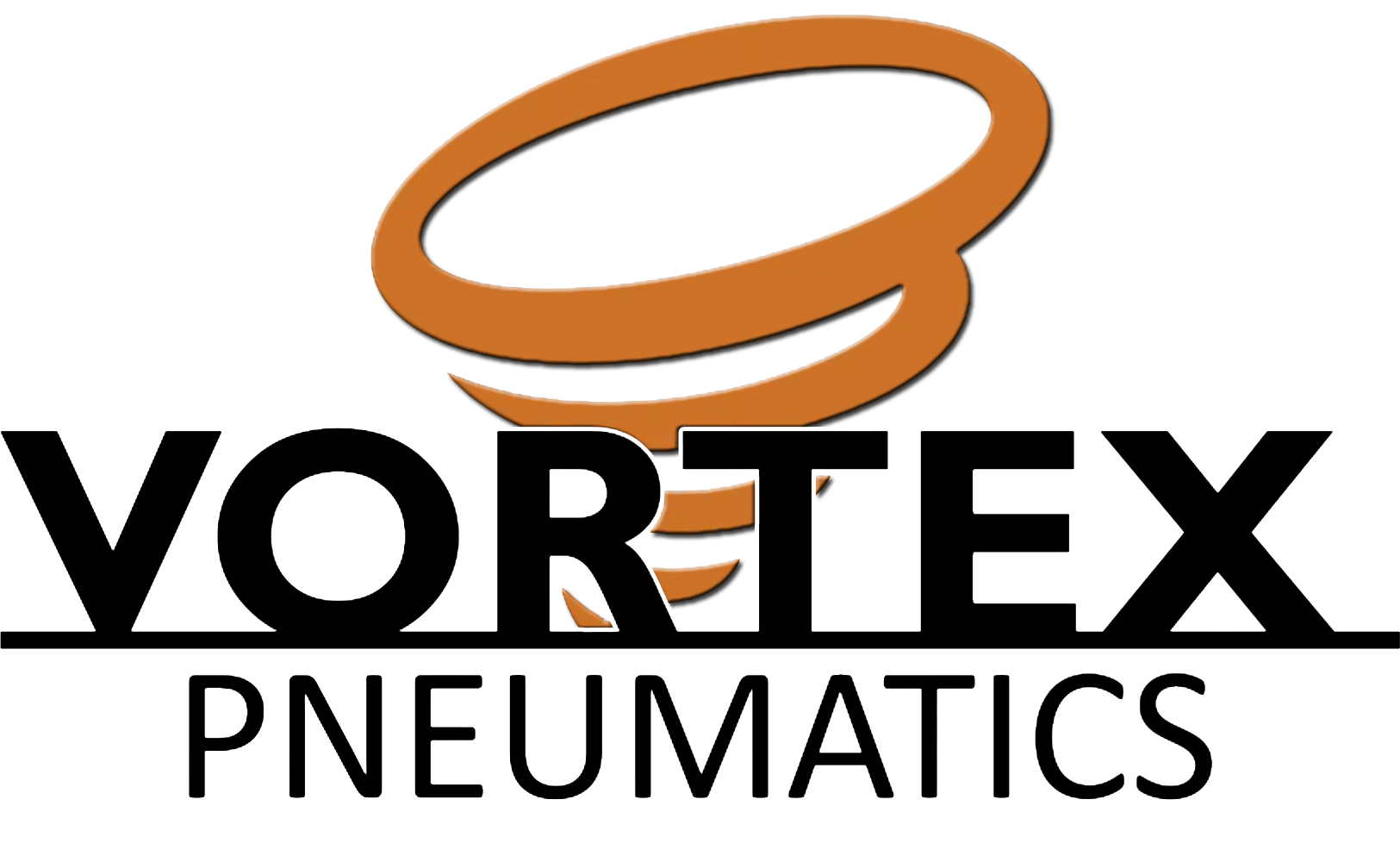 Vortex Pneumatics Ltd. – www.vortexpneumatics.com
Vortex Pneumatics specializes in one-stop dust collection design, manufacture and installation services. Since its establishment, Vortex Pneumatics has been contributing to the development of the industry and society through innovative technologies and products. With employees located across Canada, our people develop strong relationships with clients to deliver outstanding solutions to improve every project.
Hexion – www.hexion.com
Hexion has been enabling the forest products industry for more than 80 years with its resins and adhesives. Not only do manufacturers see improved benefits in production, but the forest products industry continues to see gains in sustainability – something we should all be proud of.