Selwyn Township, Ontario
Naturally great
Business View Magazine interviews representatives from Selwyn Township, Ontario for our focus on Economic Development and Sustainability in Canadian Cities.
Created through two amalgamations and one name change, the popular cottage country Township of Selwyn has a complicated past and a beautiful future. In 1998, the Township of Smith and the Township of Ennismore amalgamated as the Township of Smith-Ennismore, which then further amalgamated with the Village of Lakefield in 2001 to become Smith-Ennismore-Lakefield.
But Canada Post took issue with the long name – too many characters to fit their postal requirements – so, in 2013, the name was changed to the Township of Selwyn. Angela Chittick, Manager of Community & Corporate Services/Clerk, explains, "We came up with a name that was shorter, and more inclusive for all the wards. The 'Sel' in Selwyn is retained from the original first letters of Smith-Ennismore-Lakefield."
A new logo, created to compliment the rebranding, reflects the Township's natural environment symbolically through leaves, water, and soft earth-tone colors. Three distinct components represent the historic municipalities of Smith, Ennismore, and Lakefield, and the tag line "Naturally Great" expresses the Township's great services and people, its natural balance between rural and urban living, and its beautiful landscapes and lakes.
Selwyn is one of eight lower-tier municipalities in the upper-tier County of Peterborough. Elections take place at the local level, and the upper tier is comprised of the Mayor and Deputy Mayor or Deputy Reeve of all the lower-tier townships. All the small communities within Selwyn Township have kept their names, and are served by a councillor from each of the former wards, maintaining a strong tie to the original municipal boundaries.
The Fire Department is mainly volunteer-based and managed at the lower-tier Township level. The County of Peterborough manages paramedic services regionally, and Selwyn provides a tax levy to support that cost. For police services, Selwyn has a contract with the Ontario Provincial Police for Ennismore and Smith wards, and a contract with Peterborough Police for Lakefield.
Meaghan McGowan, Selwyn Township's Acting Economic Development Coordinator, discusses the Township's recent participation in a Business Retention and Expansion (BR+E) initiative. She notes, "We received some funding through the Ontario Ministry of Agriculture, Food, and Rural Affairs (OMAFRA) for the program, and our Economic Development Coordinator, Kari Partridge, (now on maternity leave) did all the background work. Essentially, we surveyed 71 businesses in the retail and services sector of our Township to learn what's working and what isn't, and their long-term plans – whether it's succession planning, expanding their business, closing their business – so we can get a feel for what they require from us, and how we can support them to stay. These were confidential interviews conducted by ten volunteers." The results were compiled in a BR+E report that outlines facts and information gleaned from the surveys, and forms the basis for future actions and initiatives.
Due to its idyllic location in the Kawarthas, surrounded on three sides by lakes, tourism is a major economic driver for Selwyn, especially in the summer months. Half of the Township businesses are retail or service-oriented enterprises that rely heavily on tourists. Other major employers include Savage Arms and SGS in Lakefield. Regionally, the head office of the Ministry of Natural Resources, Trent University, Sir Sanford Fleming, and the Peterborough Regional Hospital all have a lot of employees from Selwyn working for them.
Transportation-wise, Selwyn Township is already accessible, and on the verge of major strides in that regard. Chittick reports, "Peterborough Airport is a regional airport. At this point, they only provide charter service, but they are looking at offering international and domestic flights. It's part of a larger plan, because Toronto Pearson Airport is pretty much at capacity, so regional airports are in the running for expansion opportunities. That would be great for the region."
And, while Peterborough hasn't had a passenger rail system for 25 years, VIA Rail is very interested in reviving that service in the area. "We also have Hwy. 407 almost complete to the 115," says Chittick, "that will bring a lot more people this way from the GTA (Greater Toronto Area). And we have many regional roads going through the municipality. This is cottage country, so they're looking for ways to get to the north."
Selwyn Township has a population just over 17,000, plus an influx of non-residents in the summer; although more and more people are converting their three-season cottage into a four-season home, and living there year-round. According to Chittick, "A lot of our planning applications are cottage conversions. They want to move here. They can work from home, it's cheaper. We have the lowest tax rate in the County of Peterborough, and pretty good broadband connectivity, even though the demand is exponential in terms of how people are using it, especially for those working remotely."
The communities of Lakefield, Bridgenorth, Ennismore, Young's Point, and half of Buckhorn make up the Township; it's these small centers that welcome people to shop, and dine, and experience Selwyn's charming character. A bevy of summer festivals and activities, such as the Lakefield Jazz Festival, the Ennismore Shamrock Festival, and the Lakefield Literary Festival draw even more visitors to the region. In the winter, Polarfest has events going on throughout the Township, and was featured on national television news last year as a must-go destination.
As for residential growth, Chittick says, "Certainly, we're experiencing positives from the housing boom that's going on throughout the province. Lakefield properties, especially, are on the market and selling fast. People are converting smaller homes and investing in those homes. Triple T Holdings has a big development taking place in Lakefield right now, marketed to seniors and retirees. It's a stepped development with smaller garden homes and the last phase will be apartment-style condominiums. In the last 10 years, we've had a lot of condo-type developments in the Village. It's a very walkable community with all the amenities."
Another key opportunity is waiting in the wings for Lakefield – a secondary planning area immediately adjacent to the original village boundary. Developers are interested, and it's hoped that more single-family dwellings will be built. The lands were formerly in Smith, but will become part of the Lakefield ward boundaries as they are developed out. An official plan is already in place for servicing and road networks, storm water management assessments have been done, so it's all ready to go on the books.
Selwyn produces an annual "report card" that highlights, among other stats, details of sustainability and green initiatives. Items of interest: Conversion of street lights to LED saved 243,339 kWh in 2016 – that's a saving of $58,000 in reduced electricity and maintenance costs in the first year, and a reduction of 9.5 tonnes in Greenhouse Gas emissions. In addition, diversion of metal, used tires, construction debris, and waste electronic equipment in 2016 increased the lifespan of the landfill from 12 to 15 years.
Where Selwyn used to function as an independent municipality, it now works with the region to make a significant impact. Partnering with Sustainable Peterborough – a regional sustainability initiative – is a perfect example. All the lower-tier townships, the City of Peterborough, Green Up Peterborough – any stakeholder with an interest in the environment has a seat at the table, and they all work together.
Economic development is also done regionally through a valuable partnership with the Peterborough & the Kawarthas Economic Development Corporation. Chittick relays the importance of cooperation: "If we can bring an employer to a neighboring municipality, we need to encourage that. We need to get away from working in silos and competing against each other. Tourism is huge here, and Peterborough & Kawarthas actually do a lot of marketing for our local tourism sector."
Looking to the future, over a 20-year period, the Lakefield South secondary plan could double the population of the Village of Lakefield. Growth is a good thing, but Chittick cautions, "There's always reluctance towards change. We know Lakefield's going to get bigger, at the same time, people want to know their neighbors, and feel connected to their community. Residents still want that feeling of small.
"We're just updating our strategic plan, and quality of life is a major positive. I know every community might say that, but we really do have it all here: an easy commute to the city; plenty of employment and business opportunities; great schools; facilities, festivals, and fun things to do. And, of course, the lakes. We're so lucky!"
Check out this handpicked feature on Bestbath – The shower of choice.
AT A GLANCE
WHO: Selwyn Township, Ontario
WHAT: Scenic, cottage country municipality, Population 17,000
WHERE: Central-eastern Ontario in the County of Peterborough
WEBSITE: www.selwyntownship.ca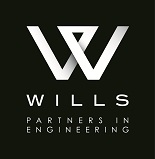 DM Wills Associates Ltd. – D.M. Wills Associates Ltd. is an expanding engineering firm that offers design, construction administration, engineering, and survey services in the municipal, transportation, and construction fields. The core of the company is the lasting partnerships it develops with its clients and their communities; its reputation has been built on trust and talent. www.dmwills.com