All Seasons Pools & Spas
Serving Chicagoland suburbs
Business View Magazine interviews Dan Lenz, VP of All Seasons Pools & Spa, as part of our focus on best practices in the recreation sector.
When it comes to swimming pools, most people wouldn't think the area around Chicago, Illinois to be a prime location. And yet, All Seasons Pools, Spas and Outdoor Living, based in Orland Park, some 25 miles southwest of the Windy City, has been a successful swimming pool business since 1954, when Gene and Claudia Mayhall first established their home-based operation and expanded their business from the building of concrete, inground pools to become one of Chicagoland's premier pool retail, service, and construction companies.
After Gene Mayhall died in 1970, Claudia kept the business going with the help of her son, Doug, who purchased the company in 1982 and is now its Chairman and CEO. "Since then, we've grown and expanded in many ways and became what we are, today," says Vice President, Dan Lenz. "The company used to be a distributor for other, smaller pool companies back in the '60s, '70s, and early '80s. As larger, more national distributors came on the scene, that end of the business faded and we concentrated mostly on service. We always did a little bit of construction for many years, and by the mid-'90s, we delved into construction more seriously. We truly are the trifecta of pool businesses – we've got a brick and mortar retail store, a service division, and a construction division."
All Seasons has 50 employees and its geographic footprint extends to a 20-25-mile radius from its Orland Park location. "We've got crews that go out and do nothing but maintain swimming pools throughout Chicagoland," says Lenz. "We're fortunate to have some very affluent communities in the area, where people don't want to touch their pool. In the Sunbelt states, it's relatively inexpensive to have someone take care of your pool; they drive to a neighborhood, park the truck, and they'll do 10, 12, or 15 pools just by walking door to door. In the Midwest, pools aren't that prevalent, so we're fortunate if we get five or six pools maintained in a day, so it costs much more. But, we've got hundreds of clients and we maintain their pools for them on a weekly basis."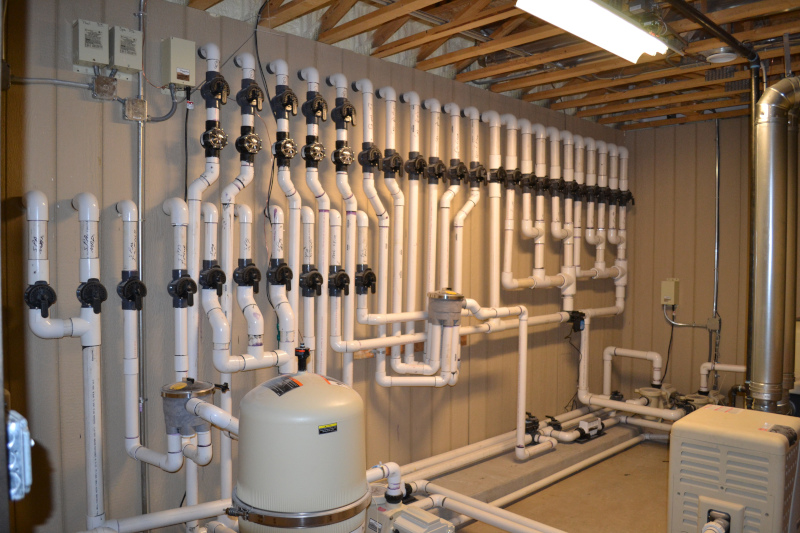 Because the pool business in the Midwest is, understandably, seasonal, over the years, the company dabbled in several other markets in order to get through the lean winter months. "We've done things in the off-season, from commercial snow plowing, to selling pool tables, dartboards, fireplaces, and wood-burning stoves – just about anything you can imagine," Lenz recounts. "In the mid- to late-'90s, we got out of all the other stuff we were doing – the billiards tables, etc. – because we found that even though we thought we were doing ourselves well by it, the overhead of it cut in too much, and most of those different areas weren't very profitable for us. So, we redirected our efforts to building year-round and also doing service year-round."
Today, All Seasons builds around 30 pools a year. "We tend to build higher-end projects and that gives us a great opportunity to build year-round," Lenz explains. "So, we're commonly building throughout the winter months. We'll go out and put down plastic and straw to insulate the ground before the frost gets too deep into the ground.  When construction begins, we dig the hole, and as soon as the hole is dug, we'll erect a tent over it and put heat into it. Just as buildings and homes and many other things are built year-round, we've got the ability to build pools year-round."
"In our area, especially in the city of Chicago, there are a lot of indoor properties, commercial as well, which we get into on the service end of things," he continues. "And that provides us a lot of opportunities for work and revenue during the off months and allows us to keep our guys working. Even if a pool is not open, if somebody knows that they're in need of a new heater or pump for the pool, we tailor a lot of specials for our customers in the off season. So, we've got longevity as a result of our efforts to make us more of a year-round company, even though the Midwest is a six-month swimming environment, at best."
Lenz says that the company continues to try and keep up with the latest technologies in the pool business in order to stay relevant, while also finding new ways to service its customers. "One product line that we introduced last year to our customers is mosquito abatement," he notes, "because we're already in hundreds of backyards doing maintenance on a weekly basis. Last year was our first year and it was very well received, and we anticipate that it will grow in 2020. Our goal is to grow it within a three-year time frame to where we have dedicated personnel doing it, instead of having it piggyback on our pool service."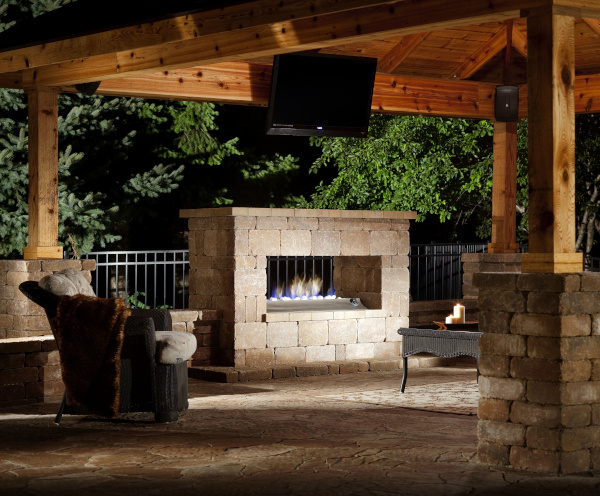 "Something that we've offered for many years, but want to make an aggressive push going into 2020, is for people to be able to purchase online and pull up to our store and have the order filled as they wait in their car," he adds. "Everybody is doing that type of thing, today, and we feel it necessary, too. Although our preference is that you come into the store and talk to us, and let us help you with your needs, for those that don't want to do that, we want to be able to cater to them, as well."
Long term, Lenz says that he wants to expand the reach of All Seasons' service department. "We need to reach more and more people," he states. "It's always interesting to me, finding out how many people don't realize that All Seasons is here and what we can do for them. So, we're doing a lot of work in terms of marketing in different ways just to get our name out. The service part of our business has always been the strongest part, reflecting around 60 percent of our revenue. We are making growth pushes pretty aggressively, this year, and I want to see us expand our service department by 30-40 percent over the next three or four years."
"We also are undergoing a huge renovation to our retail store, right now, that's going to create a whole other realm of displays, and so forth, for our customers. Those people who come through our store are the heart of us, but we need more of them. Our footprint, in terms of our brick and mortar store is a five-to-seven-mile radius from where we're located. And there are so many people outside of that radius that don't make the trip into our place. So, we're developing some aggressive, retail-oriented, backyard delivery of pool products – chemicals and so forth – and we're combining it with a free water analysis while we're out there, to try to get out to more of those backyards beyond those five-to-seven miles, and grow our retail base."
Meanwhile, Lenz can be comforted in the knowledge that All Seasons Pools and Spas continues to be recognized as a premier pool company. "Our company has been named as one of the top 50 pool builders in the country for seven years in a row" he reveals. "In the last couple of years, an award was created for the top 50 service companies, and we've been named that, as well. And last year, we were named one of the top ten retail companies in the country."
"And it's all because of our great staff that we've been able to achieve those things," Lenz says, in conclusion. "And for as long as we've been here and doing this, we've done all that we can to make sure that our employees have the tools they need to be successful, as well as a path for growth for a long-term position with our company. Our average tenure is somewhere around 17 years. And because we do care about them so much, it carries through them, to taking care of our customers. Every one of our people comes in every day wanting to help people and doing nothing but their best. That's really the core of our success."
AT A GLANCE
WHO: All Seasons Pools & Spas
WHAT: A high-end swimming pool contractor
WHERE: Orland Park, IL
WEBSITE: www.aspools.com
latham – lathampool.com
Latham is the largest manufacturer of fabricated pools in the world, with over six decades of experience at the center of the backyard lifestyle. Every day, families in North America, Europe and Australia enjoy the Latham pool experience. And each year, thousands more join them. When it comes to quality, selection, simplicity and support, Latham is The Pool Company.