Perthel Homes
A 'custom built' experience
Crafting homes to perfectly suit its clients, Perthel Homes 'designs' the best building approach
"If you say you are going to be a home builder, you better be able to build a home."
"This was my dad's mantra," Zach Perthel, President of Perthel Homes notes. These words of wisdom have also formed the guiding principle behind the building approach that Benjamin Perthel, and his brother Zach Perthel, Vice President of Perthel Homes, have leveraged to catapult their home design-build company into a leader in the home construction sector within the state of Wisconsin.
A company that has crafted a well-deserved reputation for paying close attention to detail, utilizing a transparent business approach, as well as its focus on continuously maintaining a close relationship with its customers and subcontractors, Perthel Homes continues to build a company respected for its consistently high quality of workmanship.
Zach and Benjamin are the current generation of the Perthel family to take the helm of the thriving home-design company. Built by their grandfather, Jean Perthel, and then led by their father, Rick Perthel, Perthel Homes has been on the Wisconsin design scene for over 40 years, dating back to the 1980s.
During the intervening years, local homebuyers and clients, as well as generations of families, have come to rely on the collaborative and supportive building approach and flare for what Perthel Homes does best that has been directly inherited from two generations of skilled home builders armed with the expertise and passion for home construction.
This passion started early for the Perthel brothers when they both received a crash course on the ins and outs of the construction business by accompanying their father to home-building sites and learning on the job. After years of exposure to the business as early as their high school years, both boys were armed with enough tools in their toolboxes to carve out the current direction of Perthel Homes from where their father left off.
"Growing up I always knew that this is what I wanted to do- following in my dad's footsteps- and now that I have children, I enjoy doing it with them and having them come and help me on jobs and learn the business as we did," Zach Perthel describes.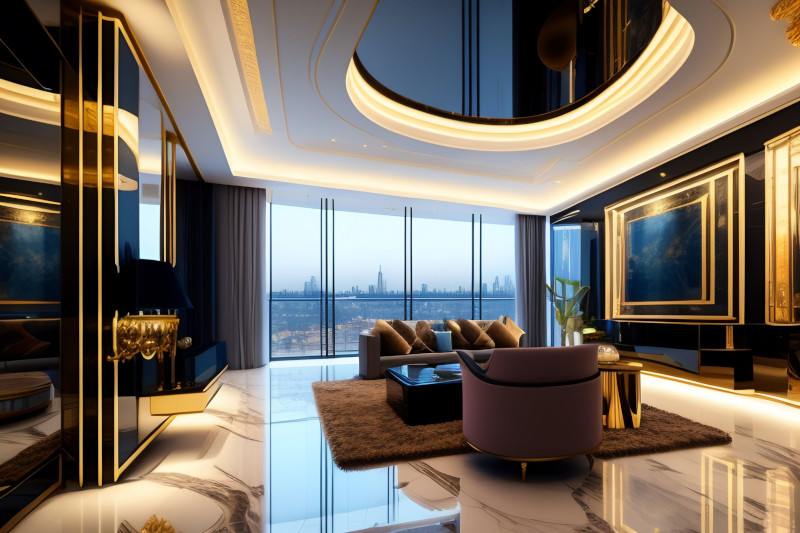 'Designing' relationships with customers
"We are a smaller, semi-custom, and full custom home builder," Ben Perthel begins. "We specialize in custom homes and mid-high-end home packages, building about eight to fifteen homes a year."
"Our goal is to provide our clients with a hands-on experience-more of a partnership- rather than the 'I'm going to sell you a house and you are going to buy a house' approach," he adds.
Perthel Homes instead focuses on building relationships with its clients and actively working with them for a true end-to-end home-building experience.
"It starts from our first interaction with them [the clients] through completion of their home, through the warranty callback period and beyond," Benjamin Perthel highlights.
"We try to understand our clients, their families, their needs, and what their goal is in building a home. We also try to factor in things like the ages of their children or what activities they may enjoy so we can craft designs and help to guide them through the process," he continues.
The process that Benjamin Perthel refers to forms what he describes as an education on what goes into the construction of the client's home so its clients can make informed decisions along the home design journey. This forms, he insists, an approach that treats the process as a relationship rather than a purely transactional approach so often used, he argues, by other home builders in the field.
"We talk with our clients about alternative products, alternative methods."
"We start with a very high standard of finishes and construction techniques to begin with so we are not building an entry-level or tract homestyle home, instead we start with some of the industry's best products and then we can always customize from there," he adds.
"My goal is to help clients use the funds that they want to put towards their home in the most efficient way possible," Benjamin Perthel says.
'Designing' relationships with subcontractors
Part of the Perthel Homes strategy which circles back to its core relationship model, is the deliberate decision by both brothers to stay in a localized area within the state as well as keep the number of homes they build down to a number that allows them to produce the finest on the market and not overextend the company's resources or jeopardize its long-term relationships with its valued local sub-contractors.
"We are very hands-on, and we visit each of our sites each day, talking to the different tradesmen and craftsmen that work on the jobs," Benjamin Perthel outlines.
"We keep it within a realm that you can drive daily to each project. There simply are not enough hours in a day to drive from Madison to Milwaukee back and forth two or three times. This is another reason why we keep our core builds down to between eight and twelve per year."
On the topic of subcontractors, Both brothers admit that while ongoing supply chain disruptions have impacted their business just as in any sector, it has been minimal due in large part, they point out, to the deep-rooted relationships they have worked to establish with all of their subcontractors.
"A lot of our subcontractors we've been working with for ten or more years," he relays.
"The HVAC company we work with, our dad worked with them back in the 80s, and the cabinet maker has been working with our dad since they both started in the business- so we have a lot of long-term relationships that help us get ahead of potential labor and supply chain issues."
Zach Perthel also highlights that "A lot of our subcontractors are smaller so we are not working with big corporate entities all the time."
To keep subcontractors happy, Zach Perthel draws attention to Perthel Homes' dedication to fulfilling invoices promptly as well as being very transparent about the amount of work the company may have for a given contractor. This open dialogue and honoring its payment schedule go a long way in constructing subcontractor loyalty.
"We are trying to pay everyone within 30 days of receiving their invoices because as a smaller subcontractor, you do not have the cash reserves to float material out for 90 days. Many in the industry pay closer to net 60 or net 90 and this is hard for a smaller contractor."
A well 'designed' approach
Both Zach and Benjamin illustrate that Perthel Homes' design approach, above all else, is what sets them apart from the competition and keeps long-time customers coming back.
"For clients, the home design process can cause some anxiety [with the standard builders approach] because they don't know how much their home is going to cost in the end and they don't know that the base specs aren't what they saw in the builders model."
"With our approach, we have a two to four-month onboarding process from our first meeting with the client to when we start our clients' homes. We work on plan design, make modifications, we work on flooring, we make preliminary selections on countertops and we design all the cabinets with all the extra features they may want."
"We have them [the clients] make preliminary lighting selections and we select all the plumbing fixtures before we even present our clients with the proposal to build their home. That way they have a good picture of what, and how much their home is going to cost out the door," Benjamin Perthel says.
The result of this deliberate approach that Perthel Homes takes with every client is that "By doing a lot of the planning at the front end, the home still gets done in about 12 months from conception to move-in, but the build process goes faster and we avoid a lot of potential delays."
This 'no surprise', open and transparent approach is one that both Zach and Benjamin are proud of and falls in line with the vision that their grandfather and father have always had for the company- a client first, honest and hard-working home building philosophy delivering the very best homes by design.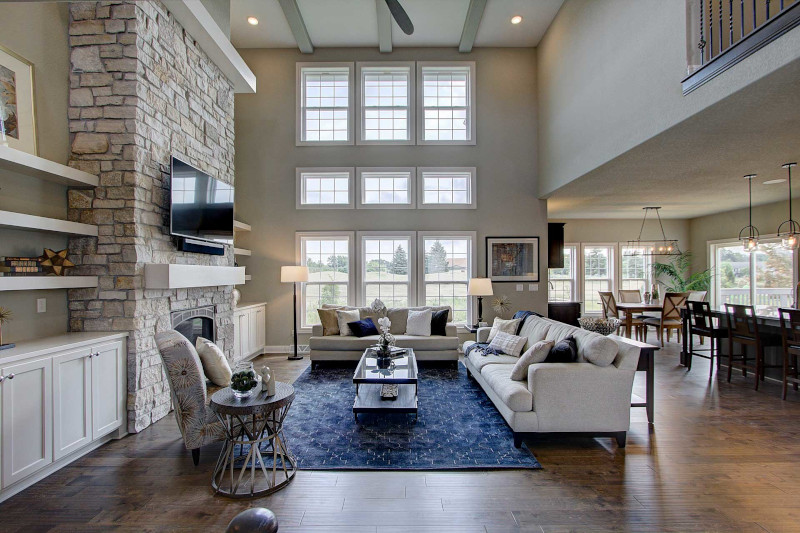 'Designing' a foundation for future success
To help with ensuring efficiency in its approach, Perthel Homes has adopted a top-tier office and builders-based software platform – Co Construct, which has proved to be a game changer.
The company is also utilizing building techniques that are ensuring the very best quality home builds now and moving forward.
"Two of the products that we use as our sub-flooring are from a company called Advantech from Huber Woods and we use their wall sheathing panels called Zip System. The big advantage of this advanced tech is the stiffness and the durability."
Keeping on top of the latest technology, both at the front end and with the building materials that are used is helping to further streamline Perthel Homes's work, Zach Perthel describes.
So what does the immediate future look like for Perthel Homes?
Both brothers are quick to answer.
"Our goal right now is just to maintain where we are at for the next 18 months and continue to build at the rate that we are," Benjamin Perthel offers.
"Would we like to build more, of course? Everyone would like to build a couple more homes and make a little more profit. That being said, we also don't want to expand farther than we can, rather we want to continue with the product that we have so that we can keep the integrity of what we are doing at the same level."
"We have a good reputation in the area for building high quality, high-value homes so we do not want to do anything to jeopardize that- we don't want to sacrifice our core principles and beliefs just to expand quickly," Benjamin Perthel continues.
"Ben nailed it- it's quality over quantity," Zach Perthel concludes.
AT A GLANCE
Perthel Homes
What: High-end home builder with a relationship and transparent approach to designing the perfect home
Where: Greater Milwaukee, Wisconsin
Website: https://perthelhomes.com/

Huber Engineered Woods – www.huberwood.com
Building products innovator Huber Engineered Woods LLC has a reputation built on consistent product performance and a commitment to people. Fueled by on-the-job site analysis and building science principles, AdvanTech® subflooring, ZIP System™ building enclosure have changed the way construction teams build better buildings. Each solution in the product portfolio helps streamline installation, while providing dependable performance as critical components of quiet, stiff floors and weather-resistant, tight building envelopes. Headquartered in Charlotte, North Carolina, the company has manufacturing facilities in Maine, Georgia, Virginia, Tennessee and Oklahoma, and dedicated R&D facilities in Commerce, Georgia