Griffith Company
builds up California
General contractor has more than a century of history
By THOMAS LARK
Associate Editor
BREA, CALIF.––It's one of California's earliest general contractors.
It's the Griffith Company. For more than 120 years, it has been building the Golden Bear State into the great place that it is. And the past four years have been the best in the company's history.
We recently spoke with senior vice president Ryan Aukerman. A 19-year veteran of the Griffith Company, Aukerman was a project engineer when he joined in 2004. He quickly moved his way up the ranks into the role of estimator/project manager while completing his degree in technology and operations management at California State Polytechnic University in Pomona. In 2010, he was appointed to be the regional manager and became responsible for oversight of the southern region. Whilst in this role, he provided leadership over many noteworthy projects, including the $81 million Tom Bradley International Terminal at Los Angeles International Airport, amongst a host others.
During all his years on the job, Aukerman says he "really developed a love for construction and for the Griffith Company. I really solved a lot of issues out there in the field and saw how vital it was to give (our teams) a clear path to do their work and to meet our budgets."
His is not a job for the faint of heart, Aukerman added, recalling past projects with the company from years ago.
"I've always been athletic," he said. "Growing up, I was a very competitive person, so it really gave me an outlet to utilize all my skills and strengths to estimate projects and the passion to see how I could outsmart our competitors. Along that same time, I was also starting to manage work. We were a much smaller company at that time, so I would bid work and also be a project manager on the jobs that I bid and other jobs that the estimators were bidding. I loved managing projects. I developed a love for the people I was working with and solving problems and issues. So I really just learned that from the ground up as well.
"We are a little different from a lot of general contractors," Aukerman continued. "We self-perform about 70 percent of our own work, so I had to co-ordinate a lot of the different aspects of what we self-perform. We do earth work and asphalt-paving and landscaping irrigation. We pretty much self-perform everything with the exception of heavy electrical and mechanical. Running a project to me is like running a small business."
He also spoke of the Griffith Company's operational model.
"We're a large, heavy, civil-infrastructure contractor," he said. "We've been around for a little over 120 years. We'll be 121 in December. We are set up in regions and divisions, so we are very vertically integrated, and we have offices in Bakersfield, Santa Fe Springs, San Diego and Montclair. Our target market is southern and central California, currently, and that's where we do all of our work. We are set up in different regions and divisions, so our regions are basically the general contractor arms of the company where we bid the jobs. They'll take the lead on a bid––a large infrastructure bid. And if we get the job, they'll also manage the job for the company. Below the regions are divisions, and they basically act as internal subcontractors. And we also have those same internal subcontractors when they don't work within the company, and they bid to the outside, and they work for other general contractors. We are probably the most diverse contractor, because of how we are operationally set up––(different from) anyone like us. We have the ability to not only act as a general contractor, but also we act as a subcontractor a lot of times, which allows us to understand what we want out of a subcontractor, because we manage subs quite often. Because of the work we self-perform, we work in more business sectors and through more owners than anyone else like us. On any given day, when we bid a job, we are always bidding against different competitors, because they have their little niches that they bid."
Griffith's target markets, Aukerman explained, include airports, the California Department of Transportation and lot of work for schools, municipalities and counties.
"We are basically in every market sector that there is with heavy civil construction," he said. "There is no one else that operates in as many markets as we do, which creates a lot of opportunity and diversity for us. In every recession that we've been through, we've actually grown instead of slowed down. Because of that, when the money dries up in one area, we just shift our focus to another area that we're just as strong in. We're almost recession-proof, or at least we are very strong, even in a downturn.
"We also do a very good mix of public and private work projects," he continued. "We do 65 percent public work projects and 35 percent private work. We really just try to diversify ourselves in every way possible so that we can thrive in any conditions that come our way. It's proven to be a good model for us. Again, I can say, there's really no one else like us."
Proud of outstanding projects
Many projects stand out in Aukerman's memory. Among them is one for the Port of Long Beach's Pier E Middle Harbor, Phase III.
"We just recently completed a large project," he said. "It's the single largest project we've ever done."
It is, he said, the third phase of a fully automated container terminal.
"It's pretty cool when it comes to technology and automation," he said. "That job ended up around $165 million dollars. That job is fully automated, except for one person that operates the crane that offloads the containers from the ships when they come into port."
Aukerman also talked about his company's ESOP, or "employee stock ownership plan." This is a benefit plan enabling employees to own part or all of the company for which they work. ESOP's are most commonly used to facilitate succession planning, allowing company owners to sell their shares and transition flexibly out of the business.
"There's no better model for employees than the ESOP," said Aukerman. "It will give them a very robust and hardy retirement package when they leave the company, especially in a well-performing ESOP model like ours. It's a really great hiring tool for us, because 401-K's don't match up to what an ESOP can produce. It allows our employees to feel really empowered. They are sharing in the successes and profits of the company along the way. We were a family-owned company until the 1980's, when we became an ESOP. Switching over to employee ownership from a family-owned company is a very good transition in the sense of a family atmosphere here. Everyone feels that they are sharing in the success in what they are helping to produce. From a cultural standpoint, I couldn't ask for a better dynamic to give us the great culture we have today. ESOP contributes to why the culture is the way it is. It gives them that sense of power and ownership in the company. With us, they feel as if they have a voice; as if their decisions matter. And I think that means a lot to our employees.
"We try and focus on teaching (younger employees) and why it works and why it is so beneficial to them," he added. "We put tools into place to show them. We tell them, 'Look, you are still going to get a great salary. But you are not going to have to put a portion of that salary into a 401-K. We will do that for you through the profits of the company. You're never going to have to worry about it, and some day, when you retire, you are going to have a lot of money sitting there. It could be double or triple what you would generate from a 401-K plan.' We try to emphasize how important it is, but it is definitely a challenge. We try to give them a lot of insight into the program, train them and give them exposure to it. If they choose to stay with this company, it will be very profitable for them."
Aukerman informed that there's also a lucrative bonus program for employees, meaning getting more money into their hands.
"But our ESOP always comes first," he said, praising it as a good hiring and retention tool. "If we have a good year, we are going to try and fund the ESOP first and get as much money as we can into our ESOP stock for our employees. Then whatever money is left over from that, we set aside for our bonus pool."
It's foundational to what's called the Griffith Way: the way of honesty, integrity and promises kept.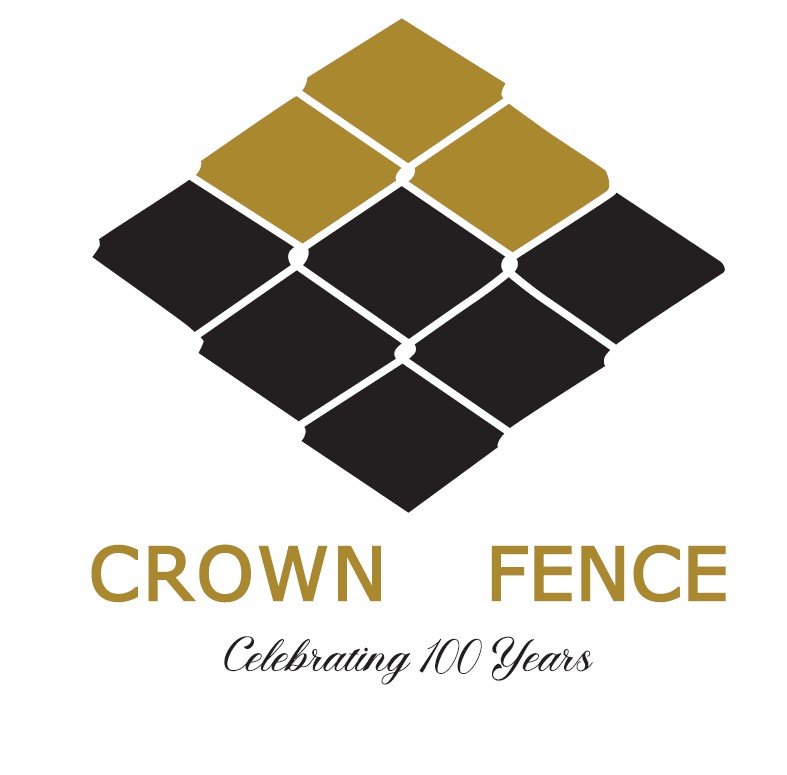 Crown Fence Company – www.crownfence.com
For over a century Crown Fence Co has been providing specialty fence services to Southern California. From our humble beginnings in Pasadena (nicknamed the Crown City) in 1923 we have emphasized the demand of Expertise, building long lasting Relationships, and serving the needs of our community. Since the 1980's our leadership recognized "the uptick" in the demand of commercial and public works sectors. Back then these were the challenging projects that most fencing contractors were too afraid to touch. Over the last four decades Crown Fence has embraced this market, and has adapted with the ever-improving demands, making these sectors our main stay in this industry.
While these are still not without their share of challenges, over time they have morphed into new and improved tasks that Crown has taken on by making it our mission to create a work environment where Education & Safety are part of our culture. For our Workmen in the field, we have encouraged them by offering sponsorships to those who have yet achieved their Skilled & Trained Certifications, or to enhance other forms of trainings such as OSHA, Ariel Boom Lift, and Welding Certifications. But training is not only for our Workmen, with our estimating and project management team, we provide bi-monthly training courses to home in on fundamentals and sharpen skills. Such topics include Plans & Specs, product knowledge, new technology, and safety.
Chain link fencing is one of our specialties. We have the ability to perform all sorts of variations, from galvanized to custom color-coated chain link. From commercial, recreational, Institutional, or Creative-Architectural uses we have the expertise and resources to meet those needs. It doesn't stop there; we also specialize in ornamental iron and other specialty fences. With a full-service custom fabrication shop and trusted fabrication partners we have the capability of manufacturing customized fencing, Handrails, bridge rails, ADA-compliant gates, and extra-extra wide gates. Our Fence Experts have the skills and "Know How" to tackle the many demands of modern, fast-paced, construction.
Some of the many treasured projects include: Dodger Stadium, The 241 Toll Road in Orange County, the Alameda Corridor, Ivanpaugh Solar Power Facility, Vans Head Quarters, Lakers Training Facility, Harry Potter World, Disney's Galaxy's Edge, and 1984 Olympics.

California Earth Transport – www.calearthtransport.com
California Earth Transport,  is a SBE/WBE specializing in Dirt Disposal, Import materials,  Dump Truck Services, and large production projects.  A Socal company, CalEarth specializes in solving complicated projects including  logistics challenges, Certified Payroll, compliance , badging, emmissions , and contaminated soil. Got Dirt? Call us. 714-447-DIRT.
Trench Shoring Company – https://www.trenchshoring.com/
For decades, the California construction industry has counted on Trench Shoring Company for our extensive construction knowledge, complete inventory and service. We know time is money, so we produce same-day service from our 11 locations across Southern California, the San Joaquin Valley, the San Francisco Bay Area and Las Vegas, Nevada.