Ashwaubenon, Wisconsin
Wisconsin's perfect village
Where all the women are strong, the men handsome and the children above average
By THOMAS LARK
Associate Editor
ASHWAUBENON, WIS.––It's like a place out of the stories of Garrison Keillor.
No, it's not Lake Wobegon, Minn. But it's mighty close. It's Ashwaubenon, Wis., and it just may be the Cheese State's perfect village.
Joel Gregozeski is Ashwaubenon's village manager. Aaron Schuette is its community development director. We recently spoke with both, and they told us what makes life in their village so idyllic.
Located in Brown County, Ashwaubenon is part of the greater Green Bay metropolitan area, as Gregozeski revealed.
"I would say that Ashwaubenon has a long and storied history," he said, citing its settlement by nomadic Amerindian tribes long millennia ago, as reflected in the very name of the village itself, which is of Menominee origin.
As well, there was a Menominee chief named Ashwaubomay, and he in fact may have been the village's namesake.
And with a population greater than 17,000, Ashwaubenon is actually technically a city, as defined by the United States Census Bureau. Having fewer than 5,000 residents means your community is a town; greater than that, and it's a city. But retaining the antiquated designation of "village" is a thing countless such American communities still do, and it certainly is a charming notion. And it's good for tourism and the local economy.
The village of Ashwaubenon is ideally situated for commercial success, as Gregozeski noted, due to its proximity to Green Bay and the two major highways––I-41 and State Highway-172––that bisect it, dividing it into quadrants. This has allowed Ashwaubenon to enjoy the fruits of mixed-development facilities, such as a prominent industrial park, a thriving retail district and a solid residential base.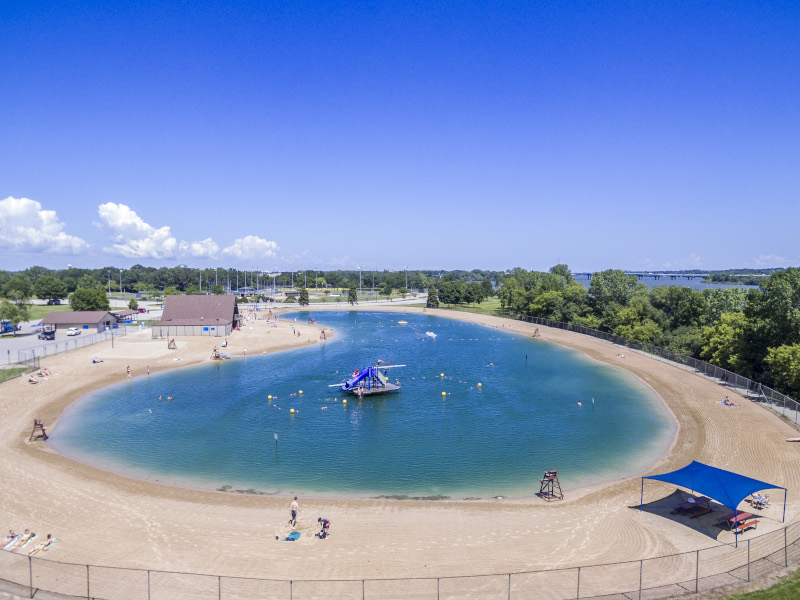 Plus, the renowned Green Bay Packers football team has a huge economic benefit for Ashwaubenon, with several of the sports organization's arms doing active business within the community. This, as Gregozeski acknowledged, is a huge feather in the village's collective cap.
"We certainly work in a great partnership with the Packers' organization," he observed, adding that the football team helps indirectly sponsor nationally known pop performers for concerts in Ashwaubenon.
And Gregozeski noted that the Packers' outdoor practice fields and indoor facility, the Don Hutson Center, are in Ashwaubenon. There's also the Resch Center, a multi-purpose arena built in Ashwaubenon back in 2002. And according to Baseball Digest, the Green Bay Rockers baseball team plays home games at Capital Credit Union Park in Ashwaubenon, and right down the road (or train-tracks) is the National Railroad Museum. Ashwaubomay Park (spelt just like the chief's name) features Ashwaubomay Lake, a manmade lake complete with a diving platform. And the park also hosts such sports as baseball and soccer. Plus, serving the Green Bay metropolitan areas is shopping mall Bay Park Square. And the Titletown District, the area on the west side of Green Bay's famous Lambeau Field, includes many restaurants, open space and a regulation-size football field.
Schuette praised Ashwaubenon's walkability––always a positive factor and the defining characteristic of all the best villages. He cited a picturesque walking trail along the scenic Fox River, a tributary of Green Bay (the arm of Lake Michigan, as distinct from the city of the same name).
"It's a fantastic resource for recreation, commerce and industry," Schuette said of the Fox River.
He added that the river brings in millions of tourism dollars on an annual basis, thanks in large measure to its popularity with sport fisherman.
"We certainly appreciate that," Schuette said. "It helps fill up our hotels and restaurants."
He continued that the Village of Ashwaubenon works in partnership with the Ashwaubenon School District, re the Ashwaubenon Performing Arts Center. In addition to local events, such as high school band concerts, the center hosts nationally touring acts, from pop concerts to plays.
A personal touch for the business community
Gregozeski spoke about Ashwaubenon's economic development projects that are currently in the village's pipeline. He said the community's industry base is diverse and robust.
"We have quite a bit of development that's occurring throughout the community," he said, adding, "We have a very strong industrial sector. Much of the large industries in this general geographic area are related to paper and also food-processing."
Green Bay Packaging plays a big role in Ashwaubenon and in surrounding communities as well, as Gregozeski pointed out. According to The Green Bay Press Gazette, the company has been around for 90 years now, and it produces corrugated shipping containers, folding cartons and coated label products. The company is known for not polluting. Thirty-one years ago, it became one of the first companies in the country to be free of effluent. In 1994, it was recognized as a Wisconsin Business Friend of the Environment. Nineteen years ago, it was awarded the Wisconsin Governor's Award for Excellence in Environmental Performance, as well as the Tag and Label Manufacturer' Institute Environmental Award for Innovative Technology. And in 2005, Green Bay Packaging earned the Brown County Business Recycling and Waste Minimization Award.
Cheese, dairy products and "things that you would expect from the state of Wisconsin" also play big roles, as Gregozeski noted.
Schuette said Ashwaubenon has a multi-pronged approach to attracting, bringing in and maintaining businesses.
"We are big believers in the economic gardening philosophy," he observed, "when it comes to growing new businesses in the community and nurturing those already here. That's first and foremost our priority."
Whether a business is looking for a new location, or it's a work force-related matter, or whatever issue needs to be dealt with, Ashwaubenon and its business community are there with an active solution, as Schuette declared.
"We provide that personal touch," he said, adding, "We are willing to work with businesses one on one. Whenever we can help, we're there for them."
He continued that when it comes to helping local businesses, metaphorical guardrails––not roadblocks––are the keys to success. Such guardrails also apply to development.
"We don't want to stop development," said Schuette. "But we just want to be sure we foster development in such a way that it enhances our community."
And that community is a place for everyone, as he observed.
"We're trying to create a community that people want to be in," said Schuette, "whether it's the younger folks, the younger entrepreneurs or senior citizens, we want to create a 24-seven-365 community that's walkable and has urban amenities and an urban feel to it."
That means, in part, a greater population density and building things closer to the street.
"We want to make sure our community is welcoming," Schuette continued, "and that is a place that's not just the same-old, same-old––that is something that's unique; a place people will look at and say, 'You know what? I want to live there. I want to start my family there. I want to start my business there.' Or conversely, 'I want to stay there as I get older.'
"We're really involved with the school district," he added, "hearing the concerns that they have or about the things we might be able to take on to help them."
Gregozeski returned to the all-important topic of the Green Bay Packers. He said Ashwaubenon has been very appreciative of the Packers' efforts to bring the NFL Draft to the village in 2025.
"When it happens," he said, "we will be all hands on deck, because that will be a tremendous effort. In all likelihood, the NFL Draft will be the single-largest event our metropolitan community will host."
It means working not only with the Packers organization but also the City of Green Bay, as well as the area's local convention and visitors' bureau, Discover Green Bay, as Gregozeski pointed out.
Schuette said he wants to see Ashwaubenon maintain the economic momentum that it has built up over the past several years.
"We want to make sure we continue that development pattern," he said, citing especially the stadium, denser development and higher design standards.
And wishing to give credit where credit is due, Schuette extolled the efforts of Ashwaubenon's village president and village board. He praised their unity of purpose.
"They have great foresight," he said, "and a lot of support for the ideas that we bring forward."
AT A GLANCE
the Village of Ashwaubenon
Where: just outside of Green Bay, Wisconsin
Website: www.ashwaubenon.gov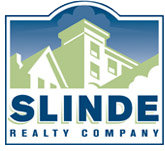 Slinde Realty – www.slinderealty.com
Slinde Realty is proud to present The Element Apartments in Ashwaubenon, WI. This multi-phased Class A apartment development is the perfect example of a public-private partnership utilizing Tax Increment Financing to create housing in Ashwaubenon, WI. Slinde Realty looks forward to partnering with local communities to make an impact!