Norwest Engineering
Consulting engineers
Business View Magazine interviews Michael Smith, President of Norwest Engineering, as part of our focus on best practices in the refinery and terminal sector.
Norwest Engineering, Inc. is a professional engineering firm headquartered in Portland, Oregon, with additional offices in Los Angeles and Houston. The company, which was founded in 1975, provides multi-disciplined engineering and design services, including civil, structural, mechanical, and electrical to heavy industrial clients throughout the country. Norwest also manages procurement, permitting, and construction as dictated by its clients, often supporting projects from conceptual design, to commissioning, to startup.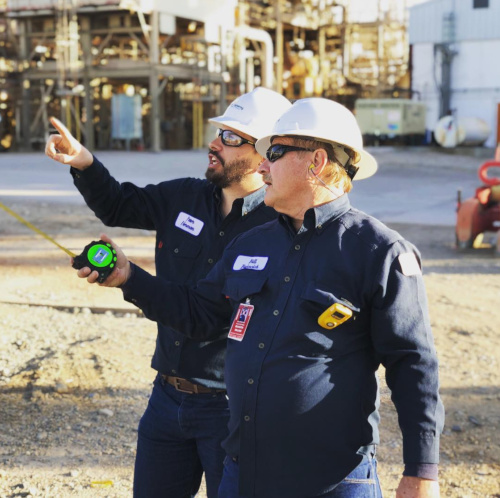 "The company started in pulp and paper," says President, Michael Smith. "That was the niche for us back in the '70s and '80s. Ultimately, we took that experience with piping design on the pulp and paper side and began applying it to refineries, and then from there, we grew into terminal work. We still do work in pulp and paper, but those two – terminals and refineries – are about 80 percent of what we do now." Other sectors served include marine terminals and in-water structures, and chemical processing.
Norwest has about 50 employees, including engineers and designers, many of whom have expertise in CAD (Computer Aided Design) and 3D modeling, which Smith says, affords them "a really good sense for showing how all disciplines fit together." This multi-dimensional software has come in handy in recent decades, and many of Norwest's clients have begun to rely more and more on their ability to use these newer technologies to visualize their projects.
"The biggest change I've seen over the last 20 years is how lean our clients have become and how we really support them, now, from the inception of projects all the way to construction assistance and field installation," Smith relates. "Our clients come up with an idea that they think is going to have the possibility of making a good return on investment, and they come to us to help them out with the front-end work and cost estimates to see if this project has legs or not. And if it does, we go into the detailed engineering phase with them, and then we stay with projects all the way through construction."
Smith believes that the ability to provide complete EPC (Engineering, Procurement, and Construction) services has proven valuable to Norwest. "The most competitive edge we have is that we have gone all the way through to construction and operations with our clients, so we get fantastic feedback through this process, which means that we can continue to improve our expertise in the design of terminals and refineries. We're really looking at the end of the project and how it's going to function, and making sure that it's safe, that it operates efficiently, and that the end user is happy with the design that we come up with."
Size and flexibility, Smith adds, provide additional competitive advantages. "Norwest is big enough that we can attract good, talented people, but small enough that we can still listen to clients and provide custom solutions," he notes. "And we're small enough that if you wanted to talk to the owner, we can make that happen. There aren't 20 levels of management that you have to get through in order to talk to somebody who can ensure that you're getting what you ask for. That's a real key for what makes Norwest such a good fit for our clients." And those clients keep coming back. "The bulk of our revenue, and something I'm most proud of, is that 90 percent comes from repeat clients."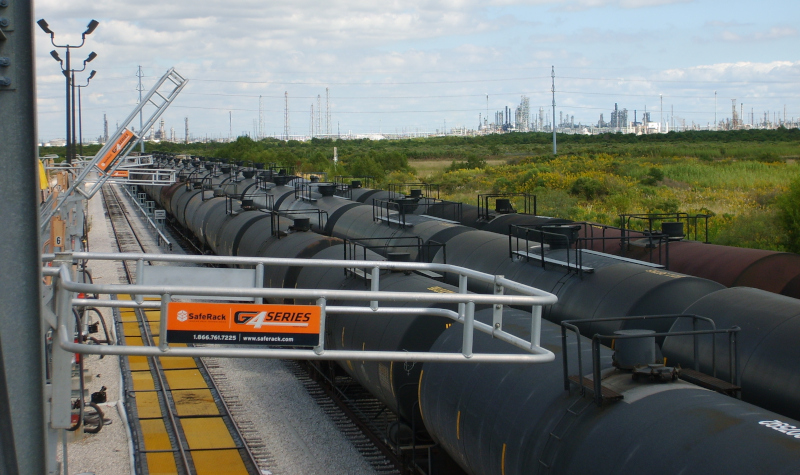 Smith reveals that Norwest works on about 100 projects per year – anything from small $3,000 jobs to $2 million contracts. Lately, the company has made a big push into the area of renewable diesel, both on the refinery and distribution sides. Renewable diesel, also known as hydrotreated vegetable oil, or HVO, is made primarily from waste and residues. In the production process, impurities are removed from the raw materials, which are then hydrotreated at a high temperature. The outcome is a colorless and odorless fuel of an even quality that has an identical chemical composition with petroleum-based diesel. When renewable diesel is used in 100-percent concentration, the particle, hydrocarbon, and nitrogen oxide emissions from vehicle engines are effectively reduced, thus making it an extremely clean-burning, environmentally-friendly fuel.
"Our first experience with renewables was about two-and-a-half years ago with a client that was converting one of their refining streams to renewable diesel," says Smith. "So we got involved with them, and we were able to work on the project's terminal side, as well as into the refinery. It was a fun project." It also portends to have been a potentially profitable one for Norwest. As more and more refineries switch to alternative fuels, such as renewable diesel, Norwest should have another competitive advantage. "I'm sure everyone will climb aboard, be we have a lot more experience with it than our competitors," he adds.
Going forward, Smith has two main priorities. "Our number one goal is to maintain the relationships we have with our existing clients," he asserts. "Nothing would make me happier than to say, in five years, all our current clients still keep coming back to ask for us to work on their projects. So much of our resources are just the people that we have and sometimes clients come to us with a project that we can't do at a given time and we have to tell them 'No,' because everything that we do is based on meeting deadlines and schedules and if we can't meet their schedules we can't technically take on the project. We might have the capabilities but don't have the people available and don't want to cause delays or not give our best effort to clients. That's really painful, especially for the Business Development folks. But being honest and maintaining relationships is our number one priority."
Smith's second most important objective, and a challenging one at that, is finding good talented people, training them, and growing their skills. "I've been in my position here for about 12 years and it has never been easy to find good people," he submits. "As it's gotten more difficult, we've adapted and are trying to work with local colleges to get a feel for some of the people who have the skill sets that we're looking for and bringing them on earlier, and providing a real learning opportunity for the people when they come onboard. We're not set up to just train people, but continuous, on-the-job learning is something that we can definitely offer new graduates. And, if we can grow our engineers that we already have in-house, that would be really exciting – to see them move up in ability."
AT A GLANCE
WHO: Norwest Engineering
WHAT: A full-service engineering and consulting firm
WHERE: Portland, OR
WEBSITE: www.norwestengineering.com