Bluewing Midstream, LLC
Second to none
Business View Magazine interviews Danny Malone, VP Engineering & Construction at Bluewing Midstream LLC, for our focus on Best Practices in the Energy Sector
In just five years, Bluewing Midstream has managed to grow from its original 50,000 barrels of storage to over a million barrels, soon to be closing in on three million. "If it's not broke, why fix it," quips Danny Malone, Vice President of Engineering & Construction. "We just keep growing astronomically, and there is more already under development. "
Headquartered in Houston, Texas, Bluewing Midstream LLC was formed in July 2015 to acquire, develop, and operate bulk liquids terminals along the U.S. Gulf Coast. With terminal assets currently located in Brownsville, Texas, Bluewing provides terminaling services including bulk storage, blending, heating, and transloading bulk liquid commodities, such as diesel, gasoline, base oil, wax, jet fuel, LPGs, and ethanol headed for customers in South Texas, Mexico, and other international markets. Bluewing is backed by Energy Spectrum Capital, a well-established, private equity firm located in Dallas, Texas that partners with premier management teams pursuing opportunities in the midstream sector of the North American oil and gas industry.
Bluewing began its operations with the purchase of seven storage tanks from a Brownsville operation through an acquisition. "There were about 50,000 barrels of storage there, which is very minimum," says Malone, "We started a new project in the fall of 2019, which we called our Phase Two, looking at an additional 250,000 barrels with a fully automated truck rack. We've now got that project completed. We have since procured an additional 30-acre lease at the port and kicked off an approximately $100 million project there; construction is underway. Right now, we are sitting at about 1.2 million barrels contracted, and another 1.7 million barrels approved, which are currently under construction. So, we are essentially doubling the size of our footprint that we've got down south. And then, in addition to that, we've got 2.9 million barrels under development. All within the port of Brownsville."
Bluewing has also more than doubled the size of their workforce, with 16 employees at the industrial site in Brownsville and 12 in the back office and operations headquartered in Houston. There are certainly several factors propelling that growth. However, one cannot deny that proximity to the Mexican border is chief among them. When the fuel industry in Mexico was deregulated it became possible for them to buy from the United States and since Bluewing is just a few miles from the border it makes a very seamless supply chain going back and forth.
"We don't really sell anything," says Malone, "we are the middleman. Most of our customers are big trading outfits. A lot of the end-users, like the big gas stations and airports, can't buy fuel straight from the refinery, so they buy it from a trader. The traders are purchasing the diesel and the gasoline and the jet fuel and, once they buy it, they need a place to store it. So, they lease storage with us. It is then barged, shipped, trucked, or railed to us. Then they drive up across the border and get it. So, with us being so close to the border these truck drivers can make one or two trips a day back and forth to our facility."
The second major factor for growth has been technological innovation. Bluewing Midstream is constantly investing in technology which, in this case, means automation. This sets them apart from terminals that still rely on manual operations in so many ways. Where the manual process would have handwritten bills of lading, as well as relying on a specific operator to load a specific truck, the automation allows for it all to happen with no bottleneck in the process.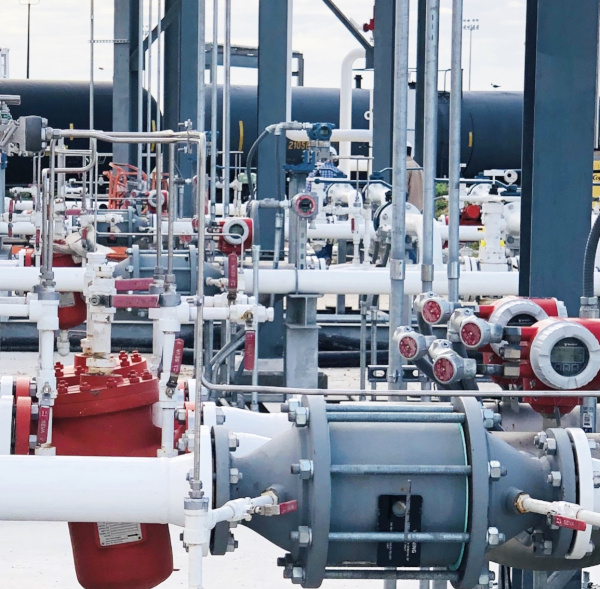 "Let's say a customer is going to be picking up a hundred trucks of premium gasoline, today," Malone explains. "The customer schedules those loads online in our system; the system then puts together a code for that truck driver which is his 'passport' for everything. Once he gets to the gate, he puts in that code, goes to the loading rack, puts in that code, the truck's hooked up, the load starts and automatically stops when the quantity that's been scheduled is loaded, a bill of lading is generated and printed out, and then he exits the facility. So, everything is automated from the time he comes in to the time he leaves."
All of the company's "movements" are done via pipeline. "Most of our stuff is interconnected," says Malone. "It's all done with automated valves. When those truck drivers go up to the load station and put in their code, that's programmed into the PLC – Programmable Logic Controller. All the valves start turning in the facility and it doesn't matter which tank they're loading from, or which product, everything works automatically." This technology continues with scheduling and tracking, allowing the purchaser to fully understand the location of the product. The customer can log into the terminal automation system at any time and see on-screen exactly where their truck or rail car is. They can see where it is getting loaded, what time it is getting loaded, and what time it left. Customers can track their product from start to finish and they like that.
Bluewing continues to focus on being as environmentally friendly as possible. When dealing with terminal loading it is the vapors that are the undesirable factor. With that in mind, all the combustion equipment they use to burn the vapors to ensure they don't go into the atmosphere are next-generation, advanced systems – the best of the best. Malone gives a shout-out to the valuable relationship with Aura Engineering & Zeeco: "That's the manufacturer we work with in designing our vapor combustors, it has the largest product research and test facility on earth. They're super-clean and super-efficient and they allow us to not add any more pollutants to the air."
Exceptional customer service is a key factor in the company's success. Bluewing thrives on being the best and actively tries to maintain relationships by being present. "You will rarely get a voicemail or have your problem put off," says Malone, "there is always someone available at the other end to help you. Our best marketing out there so far has just been word of mouth. You do a good job and customers talk about you – our speed, our safety, our technology and our service speaks for itself. One of the reasons we have been able to grow so much is our customers, and their trust in us, and their ability to move forward with us. It increases their business and it is good for us as well."
With this recipe for excellence it seems that the sky is the limit in terms of growth. The goal of Bluewing has always been to be the safest, lowest-cost, most automated terminal in the world. In focusing on that, they have also created a customer experience that is second to none.
AT A GLANCE
Bluewing Midstream LLC
WHAT: An operator of bulk liquids terminals along the U.S. Gulf Coast
WHERE: Headquarters in Houston, Texas
WEBSITE: www.bluewingmidstream.com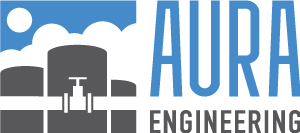 Aura Engineering – aura-engineering.com
We offer custom engineering and design services tailored to the midstream, petrochemical, chemical, and storage terminal industries. If you are moving or storing liquids or controlling vapors for permit requirements, rely on us to provide a turnkey solution customized to the unique needs of your facility.
Celerity Engineering – celerityeng.com
Celerity Engineering provides innovative solutions to complex issues unique to the petrochemical and marine terminal environment. Our client-oriented engineering expertise includes pipe support systems, foundations, docks, berthing and mooring systems, gangways, marine bulkheads and breakwater structures. Visit us at celerityeng.com.