Jasper, Indiana
Embracing diversity
Business View Magazine interviews Dean Vonderheide, Mayor of Jasper, Indiana, for our focus on Growth & Economic Development in U.S. Cities
Inviting and inclusive, the city of Jasper, Indiana lives up to its reputation as one of America's best communities. Ideally situated less than half an hour away from popular Indiana attractions, such as French Lick Casino and Patoka Lake, Jasper excels as a stand-alone destination and the county seat of Dubois County. Residents and visitors can enjoy the city's rich history, while exploring the beautiful parks and trails, or enjoying the diverse art, entertainment, shopping, and dining experiences.
With a population of 16,500, Jasper is a small but growing community. Protecting its safe neighbourhoods, clean streets, and quality of place are priorities in the city, where newcomers are always welcome. Director of Community Development & Planning, Darla Blazey, shares, "What makes Jasper unique is we are a small, very proud community. People notice as soon as they drive into town, how clean and neat the community is. We have an excellent school system, an excellent park program, and we are known for the arts."
A revitalization plan to draw tourists and residents to downtown Jasper began almost 20 years ago. The project included The Spirit of Jasper Train & Depot, which offers tours, dining and meeting spaces on historic train cars, and in the rebuilt depot. The Jasper City Mill, a project completed in 2008, was designed after two previous mills from the same location, and built from original parts obtained from France and Virginia. It is a working mill that grinds corn for cornmeal, which is sold in the attached country store. The 25-foot diameter waterwheel is a favorite attraction for visitors to the area, and can be seen from the Jasper Riverwalk, another part of the original downtown improvement plan. The walk offers a series of pedestrian and biking paths and bridges along the Patoka River. Since the implementation of these projects, there has been continuous growth and innovation in downtown Jasper.
The newly constructed Thyen-Clark Cultural Center, located in the city core, brings the municipally funded Jasper Arts Center and the Jasper Public Library under one roof. Within this 63,000 square foot building is an impressive atrium for community gathering and events. The project which broke ground in April of 2019, will be completed by early 2021. Built on the century old Hoosier Desk site, the center was funded through a combination of private and public donations, along with investment from the city of Jasper and the State of Indiana. The historic Astra Theater is another successful arts initiative in the city. After closing its doors in 2002, the theater sat empty for several years. Then in 2018, the Astra reopened after a full renovation to replace all major infrastructure – making it more accessible and increasing capacity, while preserving the original appearance of the 84-year-old building. Located in downtown Jasper, the theatre offers a variety of live shows and films to patrons and is another regional draw for the local arts scene.
And there is more good news. The recently completed River Centre brings a new lifestyle community to downtown Jasper. The mixed-use development includes a hotel, market rate apartments, and opportunities for retail, fitness, personal care, and dining. Event spaces are available to rent, including a 5000 square foot rooftop bar, and a courtyard overlooking the Patoka River. This $32 million private investment offers residents and businesses a unique and exciting experience in the heart of the city.
Supporting businesses through recent challenges has been a primary goal of the Chamber of Commerce.  Jasper's Mayor, Dean Vonderheide, reports, "Our chamber is very active and does a lot for local businesses. During this pandemic, there were a lot of educational opportunities for retail and restaurants, in order to think about their businesses differently and be successful. They also help with some loan programs." Through a nationwide project called Main Street America, The Heart of Jasper program was formed as a non-profit organization that will work to further support the downtown business community.  Vonderheide explains, "This is a new organization and it's got some new members and new thinking. They are very energetic and aggressive about transforming the downtown area into a dynamic, go-to place."
Jasper is a prosperous city with a high employment rate. "The majority of our population is employed through industries, local industries in manufacturing, specifically wood manufacturing, and wood and metal combinations for furniture, both in the hospitality and office furniture markets," says Vonderheide. Other major industries showing growth include electronic components, engines and remanufactured engines, and logistics. Vonderheide shares, "As far as these industries, we have multinational companies, we have national companies, and we have several companies that are publicly traded. For a small community, we're heavily weighted toward the economic growth that they provide us. We swell during the day from a population of 16,500, probably close to 30,000 or so. This is based on pulling employees from the surrounding counties and communities." The city is well prepared to meet the needs of this workforce with retail, entertainment, and restaurant experiences available in the downtown and in shopping centers throughout the city. Entrepreneurship is strong in Jasper, where many commercial and retail businesses are locally owned.
With more than 1,700 employees, Memorial Hospital and Healthcare Center is one of Jasper's largest employers. Memorial provides primary, specialty, and emergency services to residents of Jasper and eight other regions in Dubois County. Residing on 15 acres, the Hospital consists of over 500,000 square feet, including a 5-story medical facility and several office and treatment buildings. The Hospital also contributes to the success of local retail and commercial shopping and banking, drawing people to the community from a 60-mile radius.
Housing development is ongoing across the city. Dubois Strong, a countywide economic development organization whose mission statement describes it as, "a collaborative, public-private partnership that maximizes community resources and assets to foster economic growth," completed a housing study for the county in 2015.  The study found a need to diversify Jasper's housing portfolio. So the city has gone on to follow that recommendation, adding new income-based housing, assisted living programs, market rate apartments, and apartment complexes. Single-family home development in subdivisions also shows continuous growth in Jasper. In order to support the community, and attract new residents, Jasper is working with Smithville Fiber to install fiber optics, intending to make access to high-speed, reliable internet service available to every household in the city by 2021. "We are trying to create an environment where people will be comfortable. Quality of place has been on our radar for a number of years," explains Vonderheide. This investment was well timed, with a recent increase in remote workers due to COVID-19.
The city believes strongly in the importance of education and its schools are ranked as some of the best in the state. Vonderheide acknowledges, "We have excellent facilities and we keep investing in our schools, locally. Education is the core to economic development." In the 1970s, Jasper welcomed a satellite campus of Vincennes University to the city. Starting with only one building and 20 students, that campus has grown to five buildings on 140 acres, with more than 500 students and 25 programs of study. Blazey notes, "It's a very nice campus for our community. We would like to see offerings expanded in terms of those educational opportunities that they currently have." Recently, a local developer announced plans to develop housing adjacent to the campus that would be available to students – a good catalyst for the satellite operation of Vincennes.
On the recreation front, The Parklands of Jasper is a 75-acre nature destination, offering beautiful views and a variety of outdoor experiences. When the city was approached to purchase a nine-hole golf course and former country club, they consulted with the community to find the ideal use for this land. "We are a very active sports community," says Blazey. "We have a lot of youth sports that people are proud of around here. We talked about having a big, active park but after talking to the community, and doing some work from a planning standpoint, we realized people really wanted just an open, natural setting. It has become a centerpiece for the community, our Central Park. It has walking trails, bike trails, multiple lakes for fishing, and a small pavilion that can be rented out for community and family gatherings. There's also a really cool fort that was built up in the woods for kids, as a play structure."
At its heart, Jasper is a city with a rich history built on community values, entrepreneurship, and faith. "I really believe that we take it for granted, but visitors comment all the time that people here are so nice and understanding," says Mayor Vonderheide. "It's a value system we grew up with, and people that move in here, embrace it. There are always hiccups, but for the most part, it seems that diversity and inclusion is something our small town has embraced. When you consider the Quality of Place/Life initiatives that have been implemented in Jasper, in addition to the long-standing, strong business culture, it's an ideal site for potential expansion possibilities or even for a new business start-up."
AT A GLANCE
Jasper, Indiana
What: A historic, inclusive community; population 16,500
Where: Dubois County, Indiana
Website: www.jasperindiana.gov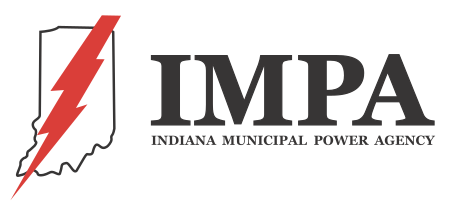 Indiana Municipal Power Agency – www.impa.com
The Indiana Municipal Power Agency (IMPA) is the not-for-profit wholesale power provider to 61 cities and towns in Indiana and Ohio, including the city of Jasper. Each of these communities owns and operates their municipal electric distribution system, and their alliance through IMPA allows them to provide electricity more economically to their customers. For nearly 120 years, Jasper Municipal Utilities has provided public power to local residents and businesses, and since becoming a member of IMPA in 2007, the city's power supply has remained low-cost, reliable, and environmentally responsible.
IMPA achieves its high service quality by maintaining a diverse power portfolio that includes a mix of the Agency's own generating capacity and some purchase power contracts. The diversity of IMPA's power portfolio has come from decades of hard work and wise decision making. Formerly a coal dependent Agency, IMPA's current power portfolio consists of 68.6% coal resources, 6.5% renewable energy, 6.5% natural gas, and 18.4% nuclear purchase power. This metamorphosis occurred with gradual shifts as IMPA embraced the changing energy market and worked to acquire nuclear purchase power agreements, construct natural-gas-fired combustion turbines, and incorporate renewable energy power purchases in wind and solar through the years. In 2014, IMPA initiated a breakthrough program to construct solar generation facilities in the Agency's member communities. Merely six years later, the Agency has developed 31 solar parks in the state of Indiana, ranging in size from 0.25 MW to 9.8 MW. By the end of 2021, IMPA plans to have constructed over 150 MW of solar generation, with the eventual goal of having one solar park in each of the 61 communities that it serves.
Since starting with zero assets at the Agency's founding, IMPA has grown to own over $2 billion in generation and transmission resources. This evolution of IMPA's power supply and ownership will continue to transform as more and more renewable energy is adapted into the Agency's portfolio. A sturdy and diverse power supply, such as IMPA's, leads to exceptional reliability of electric service. Due to Jasper's membership with the Agency, citizens and business owners of the city can look forward to a bright future knowing that their electric service is backed by a robust power portfolio and a commitment to community interest.