Ravenna, Ohio
rich in history with an eye to the future
Keeping the community front and center, Raveena welcomes new residents and new developments
Ravenna, Ohio is a city of 11,500, located in the northeast region of the Buckeye State. Ravenna was founded in 1799 by Benjamin Tappan and was named after the city of Ravenna, Italy. Ravenna is nestled east of the Cleveland, Akron, Canton corridor. The northeast Ohio region has changed from the Rust Belt ear to advanced manufacturing and high-level technology and research. Early industry in the bustling town included the Clark Carriage Company – later owned and know as the Merse and Riddle Hearse & Carriage, was established in 1831; the Ravenna Glassworks, renowned for its historical and pictorial bottles and flasks in 1848; and the iconic Quaker Oats Company in 1877.
The 20th century saw the incorporation of the A.C. Williams Co., once recognized as the largest cast-iron toy manufacturer in the world; the Oak Rubber Company, the world's largest maker of toy balloons in the 1930s, '40s, and '50s; and in 1940, the Ravenna Arsenal was founded, which produced more weapons for America's World War II effort than any other plant in the United States. By the time production commenced in 1942, more than 14,000 Ohioans had found employment there. The Ravenna Arsenal began production of arms again during the Korean Conflict and the Vietnam War and shut down permanently in 1992. Today, the site is home to the James A. Garfield Joint Military Training Center, an Ohio Army National Guard military base.
In the current century, Ravenna is working on attracting new businesses to the area, touting both the city's geographic advantages – its proximity to rail, excellent access to highways and interstates, public transportation to provide bus service to local businesses and fresh water ports– as well as its business-friendly government. City Engineer, Bob Finney, explains: "I've been in this position for 12 years and we've seen growth over the last year and a half that we never had seen in the previous 12. Contractors often tell us that it's a joy to work in our community. We're a small department and we're all under one roof, so they don't have to be kicked around to another part of town or another agency for an answer. They come to me and we walk them through the process. Our building inspectors are on site and we continuously work with the businesses. Sometimes it's not an easy task, but in the end, we stay compliant. We're a State of Ohio code-compliant department and that's what we push."
Local realtor, Jack Kohl of Jack Kohl Realty, agrees: "Everyone has said that this city is the best place to work with. Everybody cooperates. It's a really good team and every time we've brought somebody into town, that's the feedback I get."
Dennis West, Ravenna's Economic Development Director, fills in some specifics. "Over the past three years, we've worked on several business attractions – two of which are international and a couple that are national. There are about 328,000 square feet that are under development or planned for development," he reports. "We've had one large international company, LG Chemical America, which is building a 140,000-sq.-ft. facility. They also have a 90,000-sq.-ft. research and technical building that's being built. In the beginning, the city was asked to compete for this project, which was a three-state competition – Ohio, Michigan, and Indiana."
"There were two locations in Ohio; Ravenna was one of them. One thing that we had that the other sites did not have was rail. That's because the owner of the site where they're located had installed a 22-car transloading site to help bring rail transportation to Ravenna, instead of everybody going up to Cleveland," he continues.
"We also brought in a few other big projects, one of which is Menards. They're from Wisconsin; they're kind of like a Lowes or a Home Depot. They are going to build a distribution center here that will support three states: Ohio, West Virginia, and Pennsylvania. They purchased a 100,000-sq.-ft. facility on over 70 acres."
Mayor Frank Seman believes that another important drawing card for new businesses wishing to locate in Ravenna is the presence of University Hospitals Portage Medical Center, formerly known as Robinson Memorial Hospital, which was originally founded in 1894. It's a 117-staffed-bed facility that has received numerous awards over the years for its services and the quality of its medical care. "They are our largest taxpayer and they've done a lot of expansion as well," he says.
In order to supply any new businesses with workers, West says that workforce development is an area of major concern for the city administration. It holds career fairs for city residents and graduating students from the Ravenna School District, as well as working closely with several state-wide organizations, such as OhioMeansJobs, which helps unemployed people write resumes, prepare them for job interviews, and even supplies suitable clothing to those in need. Another workforce program is the JobsOhio,TechCred, which helps Ohioans learn new skills and helps employers build a stronger, certified workforce with the skills needed in a technology-infused economy.
"One of the biggest initiatives that we're going to be facing next year is on business attraction within the retail and commercial sectors that will support the new businesses coming in," West continues. "We want to focus our marketing on the downtown area. We demolished almost 400,000 square feet of building(s) to try and bring in new space for commercial buildings. We're having issues when we go after retail, especially chain-type retail because they're looking at old data on our website which doesn't support the numbers they think they need to attract business. They're not calling us to get updated information.
West highlights further that "were redoing the website so that a lot of the information on the city's website is current. Over the last three years, we created $13 million worth of new payroll. So we need retailers; we need sit-down restaurants, clothing stores, house goods stores, and sporting goods stores. But they're looking at the numbers and saying we don't support their return."
" So, we are going to work with Main Street Ravenna, which is the downtown organization, to try and do this focused marketing to attract businesses and supply them with the updated information that they need to be able to come here."
While the downtown area received a $3 million facelift in the late 1990s, to restore and preserve the city's architecture, history, and heritage, and the Neighborhood Development Services opened a $4.6 million movie theater in 2018, which helps draw more people downtown, Mayor Seman agrees that there is more improvement needed.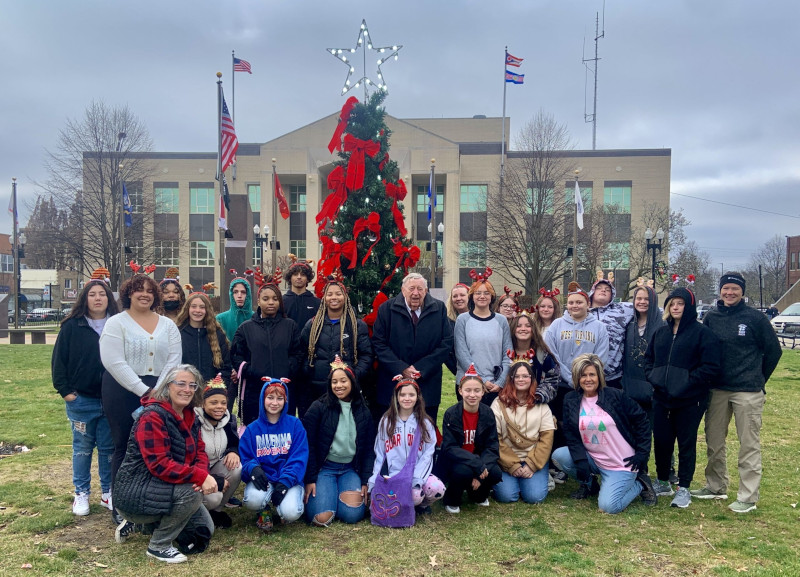 "Downtown needs more nurturing," he states. " We're constantly working on improving things. The downtown is heavily loaded with non-profits, being the county seat, and we'd like to see more retail there."
Meanwhile, there are always new items on the city's agenda.
"We just purchased the old high school," Seman notes. "They built a new high school here a few years ago and we tried to market the old one and there just wasn't the interest there for what we wanted. So, we purchased it and we're starting some preliminary work to develop a new safety building for police, fire, and city government. Both police and fire are housed in a very old building and we want to be prepared to make sure that they're not overcrowded. It's time for us to take this step."
The city is also working on converting some of its older housing stock from multi-family rental back to single-family ownership. Kohl notes that much of Ravenna's housing stock consists of homes built prior to WWII, with just a few neighborhoods built in the 1970s and '80s.
"We are concerned with the ratio of rental to privately owned housing," says Seman. "This past year, we've been able to convert a significant number of homes from multi-family back to single-family. That's one way we're trying to straighten the ratio of rental housing to privately-owned housing."
Then there's the never-ending issue of keeping up city services for the benefit of Ravenna's residents, many of whom, according to Seman, are elderly with a large population of folks in the LMI range – low-to-moderate income. "We have programs that work with them," he states. "Home repair, appliance repair – because all our citizens matter and it's important to us to service them all."
Kay Dubinsky, Ravenna's Service Director is responsible for making sure that all departments under her purview run smoothly – that includes keeping the streets clean and safe, picking up leaves every autumn and plowing snow in winter, managing a recycling program with Portage County, overseeing the city's water, stormwater, and wastewater plants, and administering its building department.
In addition to its residents, local businesses also rely on the city's infrastructure. "We own our own lake for the water that we use and we keep our wastewater treatment plant up to par," says Seman. "I had one business that asked why our water was so cheap. They wanted to be sure that we were keeping our plants up to par so that water would be constantly available. Some of these very basic things are important to industry and businesses don't take them for granted. For example, Paris Healthcare launders medical clothes for all of northeast Ohio and they use a lot of water."
"We are looking for growth," Seman determines.
"Financially, the city is in a decent spot right now, and we've been very fortunate to have players all get on board. We keep things going."
AT A GLANCE
Ravenna, Ohio
What: Historical town with a host of economic developments slated
Where: Portage County, Ohio
Website: https://www.ravennaoh.gov/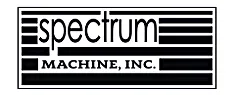 Spectrum Machine Inc. – www.spectrummachine.com
At Spectrum Machine Inc., we offer a full-service bronze machine shop which creates an array of finished and semi-finished products to your custom specifications. Machining operations are located at Plant 1, where our skilled machinists are outfitted with the finest equipment to fill your orders, large and small. In Plant 2, the bronze casting facility, our skilled staff of experts creates all of our superior quality bronze alloy bars, tubes and rectangles. Contact us today to get started.
Jack Kohl Realty – www.jkohlre.com
Founded in 1954 by Jack Kohl, Jack Kohl Realty understands that real estate decisions are some of the most important decisions you'll ever make! Our full-time licensed realtors, all of which have highly qualified real estate training and marketing experiences, are ready to help you whether you are buying or selling. As Portage County and the surrounding areas' leading independent agency, we have you covered every step of the way.