Framingham, Massachusetts
Where history meets modern services
Paving the way forward for a community steeped in history and loaded with potential
A diverse population of 75,000 residents has chosen to make Framingham, Mass. their home. If recent history is any guide, that population number is bound to rise significantly in the coming years.
Framingham is filled with homes and apartment complexes of all sizes. It is known for its robust downtown community and for having two exits off the Massachusetts Turnpike, the only city in the entire state outside of Boston that can make that claim. Many of its newer residents actually consider a language other than English as their primary language further highlighting that diversity and the opportunities available for all.
The city itself comprises many distinct areas; from vast parks with trails to a vibrant downtown area with public transit access, and a bustling shopping district located off Route 9. With Boston just about 25 miles to the east, Framingham has attracted many large corporate headquarters like Bose, TJX Companies, Staples, and more. There is a growing number of new hotels and restaurants as well to attract tourists and new residents. Plus, Boston is easily accessible by rail with plenty of free parking for commuters.
"One of the many things we are very proud of is that it is convenient to get anywhere from the city," said Framingham Mayor Charlie Sisitsky.
Framingham is also far enough away from Boston to have many outdoor recreational facilities for all to enjoy. Bowditch Field is the main public athletic facility for the city. It is located on Union Avenue midway between Downtown and Framingham Center. The facility houses a large multi-purpose football stadium that includes permanent bleachers on both sides of the field. Other privately owned recreational facilities attract sports teams and tournaments from around New England.
There are three public beaches alone in the city open to city residents at no charge. Meanwhile, Framingham is the home to a pair of higher education institutions including Framingham State University, the nation's first public normal school with nearly 4,000 undergraduate students, and a campus for Massachusetts Bay Community College with about 4,400 students. Framingham State's $12 million Athletic and Recreational Center features two full-length basketball courts, a volleyball court, and seating for one thousand spectators at home volleyball and basketball games.
Downtown Framingham's strong architectural character and commuter rail stop make it a natural hub of activity. In addition to being the city's center of government, it boasts a variety of stores, two breweries, cafes, numerous events and activities, and a number of acclaimed performing arts venues.
The downtown core is historically Framingham's most ethnically diverse area with early waves of immigrants coming to work in factories along the railroad and more recent entrepreneurs revitalizing a downtown slowly decimated in the 70s and 80s by the dual trends of manufacturing decline and the rise of retail malls and commercial strips.
Currently, downtown is an eclectic mix of government agencies, cultural organizations, civic institutions, great ethnic food, and specialty retail shops. Retail and restaurants occupy the ground floors of the historic buildings along the main thoroughfare.
Various commercial and residential developments are well underway throughout the city. The Sheraton Framingham Hotel and Conference Center is planning a large expansion that will include a club lounge and various other modernizations and amenities. This will allow the venerable hotel to better host large groups and events. An assisted living facility will also be a part of the development.
Several other additions are being added from downtown to Route 9 near the Turnpike exits as well. These will support a growing number of visitors who consider Framingham a destination site between Boston and the more rural communities of western Massachusetts.
Over 1,000 new single and multi-family mixed-use developments are being planned for the city in conjunction with several developers, Sisitsky says. New businesses are regularly opening in multiple parts of the city. All this activity is forcing the city to staff up its Planning and Economic Department to support all citizen needs from increased public services and zooming requests to the approval of liquor licenses.
Framingham also bought the right of way for a path of railroad tracks in town and is working to convert the trails for walking and biking. The city as a whole looks to emphasize outdoor and recreational new developments where possible.
"We want to promote a very transparent and open government where we welcome anyone or any organization interested in investing in our city or even just living here," Sisitsky says. "They can set up a meeting with me directly."
It takes many different partners to help Framingham's leaders to meet its goals. The city works closely with large apartment complexes and developers to support incremental financing options and create new development opportunities that support its strategic plan.
The state is another valued partner. City officials are currently seeking a grant from the state of Massachusetts to fund the construction of a new parking garage adjacent to the city hall and courthouse.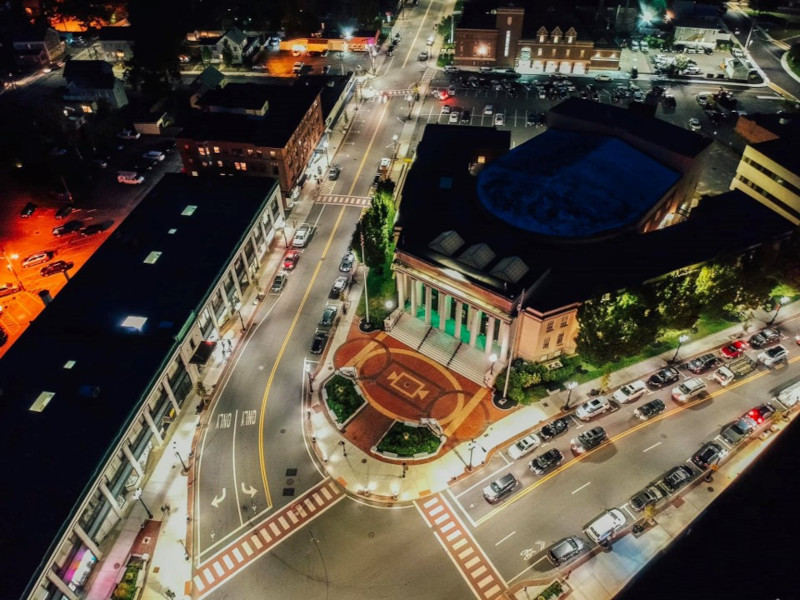 The MetroWest Regional Transit Authority is a transportation partner that provides rides for residents to large employers in and around the city, and train stations for commuters. It also provides fixed routes and on-demand services using mini-buses. Says Sisitsky, "transportation is a major initiative for us given the diversity of our population."
The Metro West region of the Regional Tourism Council is managed by the Massachusetts Office of Travel and Tourism and develops regional advertising, public relations, brochures, and other marketing initiatives throughout the year. It works closely with representatives from the MetroWest Chamber of Commerce and Framingham Business Association to develop and oversee a wide range of business, retail, and community events in and around Framingham.
Finally, Shoppers World is an active retail park within the city that was considered one of the country's first suburban shopping malls when it first opened in the 1950s. Today, Shoppers World is undergoing a significant development phase that will include a nearly 39,000-square-foot grocery store and 6,000 square feet of additional new retail space. Owners of the complex regularly work with the city to increase its exposure to local residents and out-of-towners while the city works to provide Shoppers World and other retailers with the necessary zoning changes to meet its needs.
"We recognize the importance of being a good partner for all of our (stakeholders)," Sisitsky says.
Framingham was incorporated in 1700, so it is no stranger to the need for modernization. While countless investments have been made in the city's infrastructure over the years, more work remains. The city is involved in a complete reconstruction of the Union Avenue entrance to downtown Framingham. That will include adding new traffic lights, widening the sidewalk, and lighting upgrades funded by Massachusetts. Underground utilities nearby are being redone as well.
Several paving projects are underway throughout the city and will continue well into 2023, Sisitsky says. This project will include the creation of additional pedestrian crossings, speed bumps, and lighting to make downtown Framingham even more walkable. "All of this is designed to significantly improve our quality of life," he adds.
One of the most notable infrastructure projects is a partnership with Eversource, an energy delivery company that is building an innovative heating and cooling system using renewable power from the earth within the city limits. This geothermal project uses wells, piping, and pumps to pull the earth's heat out of the ground to warm buildings in winter and pumps heat from buildings back into the ground in summer to cool them.
The renewable energy that comes from the sun's rays and temperatures produced in the earth's core. This energy can be used to heat and cool indoor spaces and produce hot water in conjunction with geothermal heat pumps. It will provide residents and businesses with significant savings on gas and electricity costs. One of the "test sites" is a city fire station.
Says Sisitsky, "I love this job. I learn something new from our residents every day. We appreciate their interest and active participation in city planning."
AT A GLANCE
Framingham, Massachusetts
What: a town rich with history and an impressive business development portfolio
Where: Middlesex County in Massachusetts
Website: https://www.framinghamma.gov/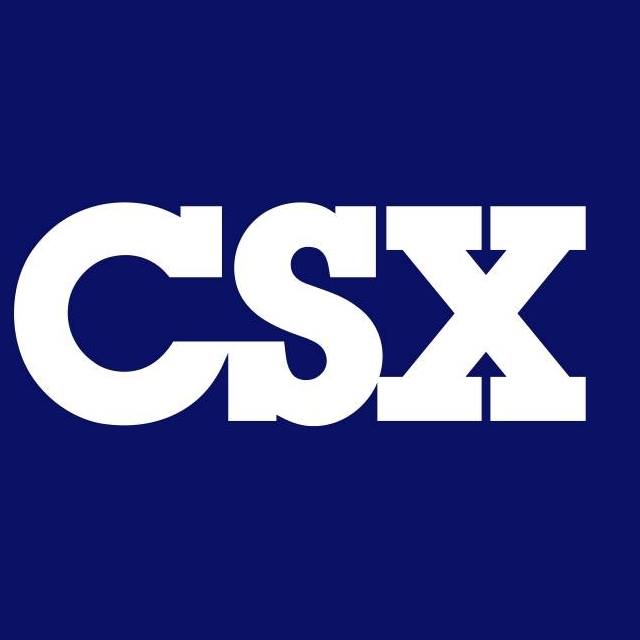 CSX – csx.com
Helping Keep Communities Strong
CSX has a simple mission – to contribute to American prosperity by supporting the nation's economy and building stronger communities. But we know we can't do it alone. That's why we're proud to partner with local officials, first responders, and community organizations to spread the word about rail safety.
Through initiatives like Decide Safe, CSX is helping stress the importance of using caution around railroad tracks and trains. All with the goal of preventing the thousands of avoidable incidents that happen across the United States each year.
At CSX, safety is a priority focus of everything we do. We use advanced technology to automatically detect and report potential problems with our equipment before they become hazards. Through regular inspections, maintenance, and policies on everything from horns to idling, we're working hard every day to promote safety and support quality of life in every community we serve.
This commitment extends far beyond our network. To be better stewards for the environment, we invest in technology that improves our fuel efficiency and helps drive more traffic off the highway and onto rail – for better sustainability and a brighter future for all.
Learn more about at CSX.com.