Hearth, Patio & Barbecue Association (HPBA)
Educating the industry
Business View Magazine interviews Jack Goldman, President & CEO of HPBA, for our focus on the Hearth & Barbecue Industries
Established in 1980, the Hearth, Patio & Barbecue Association (HBPA) is the North American association for manufacturers, retailers, distributors, and other industry representatives. With an ongoing mission to promote and protect the industries they serve, HBPA provides support to members through government relations, market research, education, events, certifications, and industry promotion.
Jack Goldman, President and CEO shares the evolution of the association: "At the beginning, we were just representing wood-burning appliances. In the 1990s, gas hearth products became popular, and so we included those as well. So, we represent fireplaces and woodstoves on one hand, and then barbecue grills came in later. Our initial main function was our trade show, and that started in 1980. It was a way of pairing retailers who were looking to buy new products with the manufacturers. For many years, we were basically a trade show masquerading as an association. I joined in 2000, and by that time, my predecessor was working at trying to make it a real trade association. We were adding staff and expertise. We merged with the barbecue Industry Association in 2002, they had started exhibiting at our trade show, because our retailers were basically busy from Labor Day until early the following year, and they needed for cash flow purposes to carry some products that would be more summer oriented. So, we have been basically representing two industries now for 19 years."
With a membership of 2200, HPBA has 12 affiliates in North America for non-manufacturing members. Affiliate memberships are location specific and offer regional support. Manufacturers join the national organization looking for a broader North American focus. Goldman explains, "It is really about promoting and protecting the industries. That includes government affairs issues, as well as giving the industries tools to see where markets are headed and to potentially adjust. We have a research department, and they look at consumer trends. We do consumer surveys every other year for each industry, to help manufacturing members decide where they should invest in new products."
Currently, HPBA is working with its members who manufacture woodburning products on the implementation of new U.S. EPA regulations – addressing questions and troubleshooting potential issues. The association is also working with the EPA to develop a new test method for emissions. "We feel the industry has been moving towards cleaner and more efficient stoves for 30 years," says Goldman. Another issue being addressed is electrification, as more municipalities in both the U.S. and Canada consider banning natural gas in new construction, instead favoring all-electric homes.
Goldman explains, "We have some issues with that, not just because we produce gas fireplaces and gas grills. But, also, we just feel that it's not going to work as smoothly as it's often advertised, and we feel that gas is going to be an important transition fuel in the years ahead, to get to more of a zero-carbon footprint. So, we have been advocating at different levels, and that's a little less of a centralized advocacy effort than woodburning is."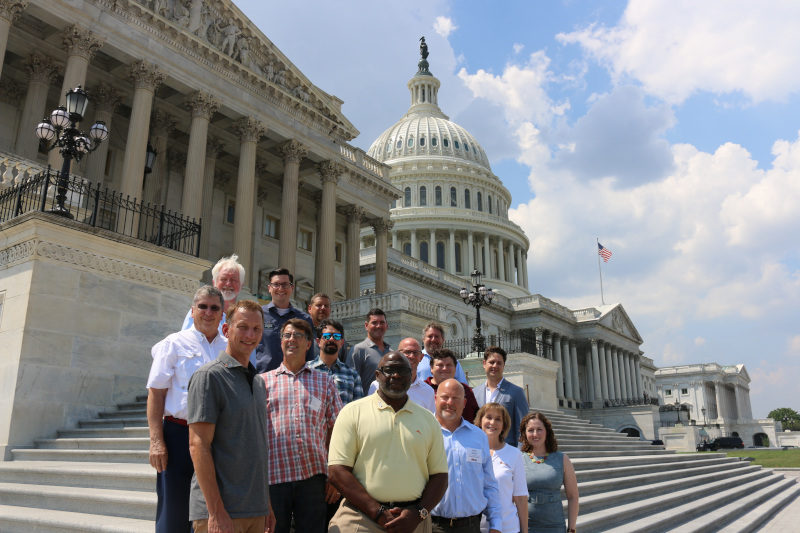 With COVID keeping people home, and vacations on hold, the hearth and barbecue industries have seen a higher than usual demand for products. "There has been more money available to buy things and people are looking at sprucing up their homes, either internally with fireplaces or stoves or with outdoor products, including grills, smokers, pizza ovens, and patio heaters," reports Goldman, adding, "Demand has been very strong, grill sales are higher than prior to the pandemic and hearth products not quite as strong an improvement but well into double digits."
During the first 18 months of the pandemic, the industry faced staffing issues, juggling to keep lines running, while keeping employees and their families healthy and safe. The other challenge faced by many members of HPBA is ongoing supply chain issues, another consequence of COVID. Goldman admits, "This breaks into the availability of certain components, as well as the availability and cost of shipping. We are having the same problems everyone else is. Sometimes a company can have all but two components, and because of those two they can't finish the product. So, currently, orders are still well into the future. Orders usually have their seasonality, and they haven't this year in either the barbecue or hearth industries, so generally, if a consumer orders a product, they may have to wait for it."
HPBA's annual HPBExpo is the largest trade show of its kind in North America, bringing people together from across the industry. Goldman recounts, "It's our biggest event, both for education and for getting our members together. In March of 2020, we were in New Orleans, and that week the COVID-19 case count went from zero and just exploded – literally, our show ended and New Orleans was shut down. We thought we could have a trade show this year, which would have been in Nashville in March. As we all know, the pandemic is being a little peskier than we'd like, and we wound up having a virtual tradeshow in June this year."
Although a virtual show couldn't offer the same hands-on experience, and the timing was not ideal for some members, Goldman reports that the show was successful. Looking forward to March 2022, the association is planning the next trade show in Atlanta. He asserts, "The industry is very excited about getting back together, so people can look at our products, both for hearth and barbecue. You can't look at the products very effectively on a screen. In terms of grilling, you have to taste samples of food and literally see how the unit operates. In the case of fireplaces or stoves, it's also something you need to touch and look at, and you can't do that very effectively on a screen. So, I think we'll have a great trade show next year."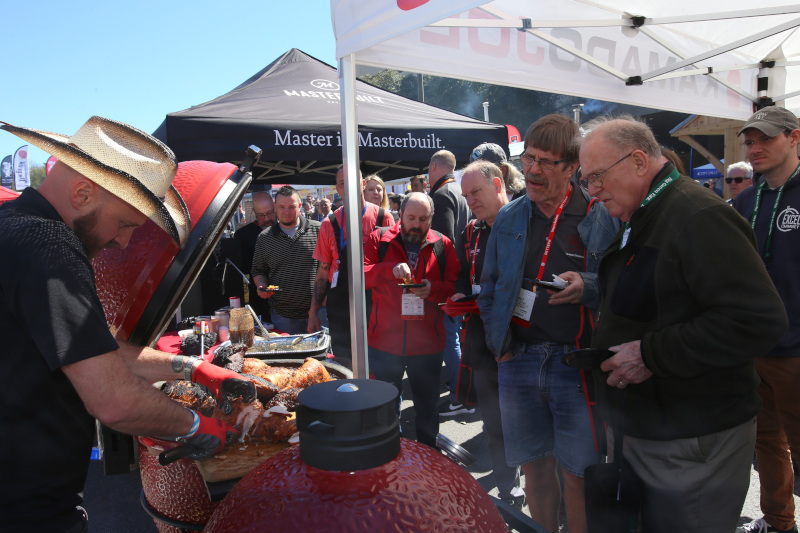 Education and certification are an ongoing priority for the hearth side of the association because, as Goldman acknowledges, "We're putting a fire inside someone's home, and that can be potentially quite dangerous. People want to know they are not going to burn the house down the first time they turn on the fireplace." HPBA offers a certification program through The National Fireplace Institute, which provides training followed by an exam. After the initial exam there is an option to retake an exam every three years or enroll in continuing education options.
"We really recommend continuing education, because if there are new developments the installers are aware of them," says Goldman. "We have 1000s of installers in the US who are holders of certifications." HPBA offers four different certifications – one for retail, training associates on appropriate hearth products for the home, as well as three specific hearth installation options, for wood-burning, gas-burning, and pellet-burning appliances. Anyone who completes each of the three installation programs is given the title of Master Hearth Professional. Goldman adds, "It's a tremendous program, we have a very vibrant education program as a result, because installers are working at keeping up their coursework so that they can get a new certification every three years. It is a great success."
Looking ahead, HPBA is hoping to see their certification program recognized in more places, something which Goldman is hopeful will happen in the short term, sharing that New Jersey has made it mandatory to be MHP certified to install a fireplace. "We would like that to be the case everywhere," he explains, "because then the consumer knows they're getting something installed properly. In places where it's not required, often you can hire a plumber, and the plumber may not necessarily know everything that should be done, and then we have people who have problems that have to be cleaned up."
There are also plans to create more education programs and provide more research to members through an increase in consumer and industry surveys. As well, the association will continue advocating for the industries at the government level, while striving to meet clean emissions goals. On the trade show side, Goldman reports that the show in 2022 will include a new section with billiards products, as another seasonal option for retail members.
As HPBA and the industry advancements continue to evolve, Goldman sees a future of possibilities, sharing, "I am always amazed at the innovation and I'm looking forward to seeing what the industry is going to come up with next. That's always fun."
AT A GLANCE
Hearth, Patio & Barbecue Association (HPBA)
What: A 2200-member industry trade association
Where: Headquarters in Arlington, Virginia
Website: www.hpba.org