TJ Lewis Real Estate LLC
Team players all the way
Business View Magazine interviews Topher Rodgers and Kyle Pfaffe of T J Lewis Real Estate LLC for our focus on the Texas Real Estate Sector
At TJ Lewis Real Estate, the emphasis is on empowering their agents to provide the ultimate in service for clients in the Austin, Texas area. From the training to the tools to the plans of action they follow, the T J Lewis team is focused on achieving best results for real estate buyers, sellers, and investors. The firm's agents are skilled listeners – taking the time to understand the needs and wants of every client, right down to learning their preferred neighborhood, street, and home style. Expert negotiation strategies have helped buyers buy their home at the best possible price and the firm is proud of its high success rate representing clients in multiple offer situations.
TJ Lewis Real Estate was established in 2015 in Austin, Texas by Topher Rodgers, who had a background in property management, as well as an undergrad in teaching and coaching. With the latter qualifications he became a football coach, and eventually branched out into becoming a licensed realtor. That cross-pollination of knowledge and experience helped him achieve quick success in the industry.
"There are similarities to dealing with a student and a potential real estate buyer or seller," says Rodgers. "You're the middleman in both situations and learning to streamline processes is key to your success." While it was relatively instinctual, there was some peer-to-peer learning over the years, with realtors looking to Rodgers for tips on improving communication.
After a number of years as a realtor, Rodgers decided, after some persuasion by others, to expand his skill set and became a licensed property broker. The motivation behind attaining this qualification was due to the fact that Rodgers wanted to work by himself. But that all changed very quickly. He explains, "In 2015, I was approached by a colleague in the industry to start my own brokerage so they could work for me. So, eventually I gave in, and started my own brokerage, with the plan of selling it later."
Selecting a name for the brokerage was a tricky task. It had to be inclusive, not named after a specific individual, and it needed to be professional. This led Rodgers to make up a name. He admits, "So, there's no TJ Lewis person, I just wanted to create a brand that sounded like it had a lineage of 50 years or more." Once the name was chosen, Rodgers' colleague joined the company from a larger brokerage, providing genuine insights from bigger companies in the industry.
With his MBA and business know-how, Rodgers steered the company onwards smoothly, cruising along until 2019, when he met up with another broker, Kyle Pfaffe. As it turns out, the pair had also faced each other as opposing football coaches, years before. Which meant they had an existing competitive edge towards each other. They began meeting for coffee on most Tuesdays to share information, and at the end of 2019, Rodgers offered Pfaffe an opportunity to join him at TJ Lewis.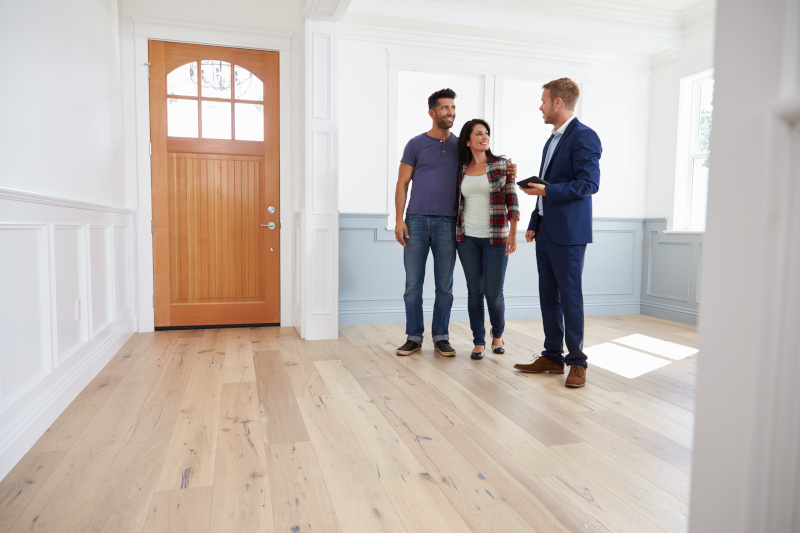 "I had never really thought about leaving or moving, except to be a partner, to be a builder, to build something real for my future, and for my family," says Pfaffe. The turning point came about when he realized that their methodology was in sync and that they could work things out. Also, that they were committed to working together. It was a perfect match.
While no one could have predicted how COVID-19 was going to reshape the world, the two partners had ideas on paper to expand the brokerage and they were ready. Starting with the original staff, they delegated specific roles, with Pfaffe heading up marketing and education, while Rodgers would head up the recruiting aspect for the brokerage. In January 2020, they hit the ground running, straight into lockdown. Which presented a new set of problems for recruiting.
"After training to recruit individuals, a large number were leaving the industry, and retiring," says Rodgers. "Some predicted that real estate was going to die off as everyone starts to sell online. This being said, there was another demographic looking at getting a license while sitting at home, people who wanted to upskill themselves."
Rodgers had to be cautious about hiring new staff members. They were planning on hiring 50 new employees but have so far only hired 33 agents. The main goal for the recruitment drive was to hire the most competent realtors to cause as little drama as possible, as Rodgers never wanted to be a broker of people. His focus being first and foremost real estate and satisfied clients.
TJ Lewis's main base of operations is in Austin, with a connection to Dallas, San Antonio, and also Houston. They mostly deal with the residential sector, with some conversations about selling industrial properties. While they are experiencing significant growth, they don't want to hire more people just for the sake of growing. As Pfaffe explains, "We're not trying to be all things to everyone. We're trying to find people that fit our culture and have the desire to be excellent for our clients. And we're going to provide them with the training, tools, and resources to become successful in the market."
The company's policy is an organic approach where agents who want to work in their own neighborhood and groups join the brokerage. This means TJ Lewis gets the right individuals coming into the company. In fact, the best recruiters at the moment are TJ Lewis's own agents. "The staff love the culture and family ethos of the brokerage," says Pfaffe. "They've been able to syndicate this value with peers in the industry, and their connections, and in turn bring agents to us."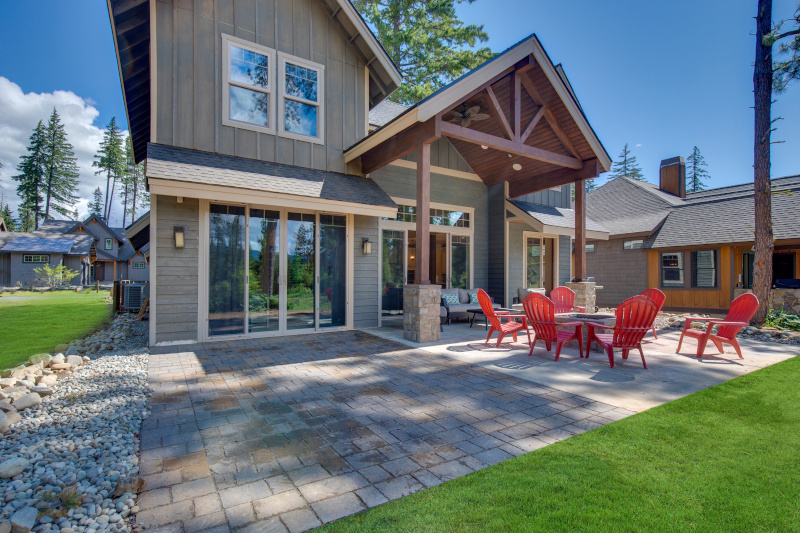 The Austin region has been a seller's market since 2010. However it does vary, with markets in 2018 leaning close to flipping to a buyer's market. During COVID most listings disappeared, which meant stock in the real estate market was low. And in turn this has created a crazy demand for new property in the region over the last 12 months. Pfaffe acknowledges, "Most sellers in this area will get above asking price with multiple offers. In September and October, we were seeing a little bit of a slowdown due to the seasons changing and schools going back, but the market will snap back again quickly." While a lot of buyers during this period were frustrated at losing out on opportunities – getting outbid at the last moment – many have returned during the slowdown to pick up property.
COVID has also accelerated the need for T J Lewis to go virtual and online with Pfaffe spearheading the charge for the company. This adoption of new software and technology was driven by the fact that Pfaffe knew that it existed and needed to be included in their product/service offering. By simply adopting these systems, the TJ Lewis team was able to sell homes without clients doing a physical walk through.
Moving forward, and looking at future markets in the Austin area, it is bound to be a seller's market, due to the fact that more corporate giants such as Apple and Tesla are moving to the region. It's definitely a  positive time to be in real estate. As for TJ Lewis, the management loves their staff and are super excited about the opportunities. They want to create an environment that supports agents and helps them to grow. Rodgers sums it up well, stating, "We don't want to push agents out into the world without the right tools, our goal is to hold their hands and help them achieve success."
AT A GLANCE
T J Lewis Real Estate LLC
What: A thriving real estate brokerage
Where: Based in Austin, Texas
Website: www.tjlewisrealestate.com
Southwest Funding – The Patrick Pitts Mortgage Super Team – www.MyTimeToBuy.com
Patrick Pitts has lived in Texas for over 30 years and in just about every region of our great state.
You will get the experience of a proven loan officer, that will ensure you a stress-free mortgage experience.
Your first experience will ensure you will never need to call another lender again.