The Ceilings and Interior Systems Construction Association
Building excellence within
Business View Magazine interviews representatives of CISCA, as part of our focus on the ceilings and interior systems construction sector.
The Ceilings and Interior Systems Construction Association, or CISCA, is the global, premier authority for the interior construction, acoustical ceilings, and acoustical treatment industry. It exists to provide the acoustical ceilings and wall systems industry with proven expertise via diverse and state-of-the-art communication channels, interactive opportunities, and regional and national events.
"CISCA is a trade association that was founded back in 1950, by a group of contractors who wanted to get together and talk about issues they were having within the industry," says Executive Director, Shirley Wodynski. "So, they met on a regular basis, talked about problems, came up with solutions, and pretty much helped each other. As time went by, they had manufacturers who they bought their products from, join, as well. It was a mutual relationship; they needed the manufacturers' products, the manufacturers needed them to install them, so they worked together on issues. Over the years, they brought in distributors as well as independent manufacturers' reps. The original name was the National Acoustical Association, and to indicate the inclusiveness of the entire industry, it was eventually changed to Ceilings and Interior Systems Construction Association, which is what we are, today."
CISCA is an international association with over 1,000 members. Its purpose is to bring people together and to further their knowledge of the industry. CISCA membership is available to contractors, manufacturers, distributors, independent manufacturer representatives, architects, and service associates, thereby facilitating exceptional opportunities for networking, sharing of information, and establishing industry guidelines. Thus, CISCA has been the authoritative voice for the industry for over 50 years, providing numerous and widely circulated publications and studies on a range of topics.  CISCA's biannual events – a spring convention and a fall conference – are the primary drivers for member participation.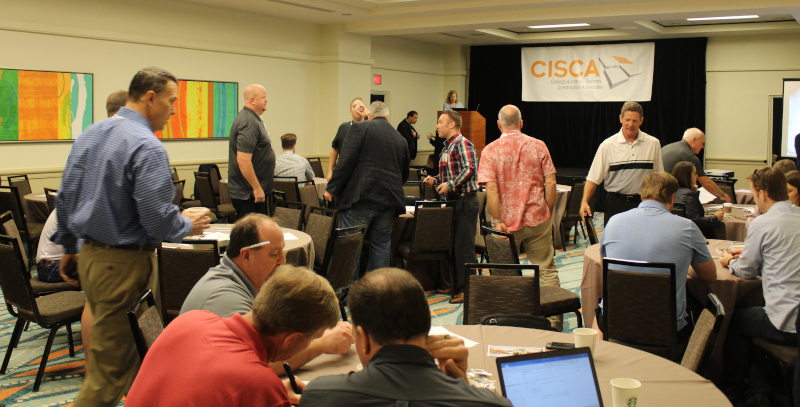 Wodynski believes that CISCA provides a host of benefits to its members, regardless of which category they're in. She explains, "The bottom line is that we tell them that we can help them in their business. If I'm talking to a contractor, I'll talk about how we have access to the major manufacturers at all of our events, and that you have a network of people who can help you solve problems that you encounter. You can meet people who are not in your direct markets, so they're not competitors, and you can reach out to them; you will learn from other people about challenges and current trends in the industry. The manufacturers basically want to know that we're going to have contractors and distributors there, so we would say it's a good opportunity to meet the people who are installing your products to learn what their challenges are and what they need. We hear from a lot of manufacturers that innovations in their products come from talking to the people who install it, so we try to talk that up, as well."
CISCA employs only two full-time people, so the bulk of the Association's work is done by its members who serve on four councils: Technical, Events, Membership, and Communications. "And within the council structure, we have task forces that work on individual projects," explains Garrett Larson, CISCA's President. "For example, the Technical Council is working on the EPD. (An EPD, or Environmental Product Declaration, is an independently verified and registered document that communicates transparent and comparable information about the life-cycle environmental impact of a product). We have an industry marketing advisory task force that is determining trends in the industry and addressing those and how they would affect us in our day-to-day life. We have a ceilings systems handbook that is used by many architecture firms and contractors for standards on the basic installation practices, techniques, and interior finishes.
"The Events Council is focused on our fall conference and product showcase that we do in September/October. They also focus on our convention, which happens in the spring, and includes an awards ceremony and an industry trade show.
"The Membership Council is mostly focused on the marketing and recruiting strategy for the Association – how to attract and retain membership, member engagement, how to engage existing members, providing CISCA tracks so that members get the most out of the association experience, and to meet and be connected to those in the industry that can help them in their professional lives. There's definitely an interest on how to bring in the younger generation, and how to get them excited about being a laborer; about the focus and education of a four-year degree versus going into the trades; and how successful, or rewarding, or fulfilling they can be. We have an emerging leaders group, which is a way to integrate, educate, and advance the younger generation in the industry and connect them to legacy members to help them develop their own careers and develop leadership skills so they can rise up in the Association and be those power players in the future."
"The Communications Council is working on a new CISCA app, focusing on on-the-go communication, learning, research, and networking within that app," Larson adds. "We'll have a 24/7/365 portal," says Wodynski. "Members can go to their phone at any given time and see what's happening at CISCA. They'll be able to see our publications; who's speaking at the convention; what the dates are; they'll be able to see who's attending; they'll be able to communicate with other members; if they're on a committee, they can communicate with it. With access to the expertise of our membership at all times, there's an unlimited amount of resource and value we can continue to bring to the industry. Then, we have a task force that's focused on technology innovations in the industry – what's upcoming and how we can react and utilize them."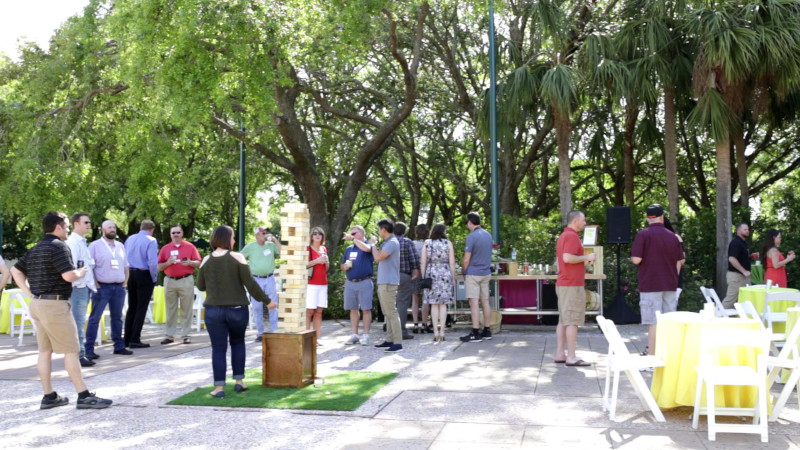 According to Larson, one of those innovations is BIM, or Building Information Modeling, an intelligent 3-D, model-based process that gives architecture, engineering, and construction professionals the insight and tools to more efficiently plan, design, construct, and manage buildings and infrastructure. Others in the industry are looking to utilize technology to offset the labor shortage. Off-site construction, also called prefabricated or modular construction, is one of those technologies the Council is exploring.  With increased pressure on cost and timeframes, this technique is intended to increase speed with less resources.  The Council has also been discussing, learning management systems (LMS) which facilitate knowledge transfer from existing and retiring generations to incoming generations of skilled labor.  "Recruiting, selection, and on-boarding programs which help find the right people are big topics we continue to explore as they continue to advance," Larson adds. "Also, augmented reality is coming around with more and more people exploring the possibilities of what that could do for the industry in terms of efficiencies and the speed of the construction process. A lot of buildings are using smart technologies, so green building is still big. There are a lot of performance efficiencies in the products that are being used to reduce energy needs or costs in buildings – products that have higher light reflectance, higher R-values; that are lighter and easier to install."
"So, we have a group of very diverse expertise across our membership categories; we have people that come to this Association that understand that they may be in a competitive situation, but they're willing to contribute their thoughts and knowledge and set their egos aside for the betterment of the industry. We are focused on trends, and technology, and product innovation, and turning out a better and more interesting, and, sometimes, more lucrative way of doing business. What drives them, and what the membership brings to the table, is a collaborative spirit and how they can contribute to a better, easier, and more innovative way of providing solutions to the end user."
"We are the only association that is dedicated to the ceiling and interior finishes industry," Wodynski states, in conclusion. "CISCA fosters an environment for professional development, focused around current industry trends, our member knowledge base, and interpersonal skills. We continue to identify areas of interest for research and publication, and CISCA publications are frequently cited as the industry standard. So, we are very focused. We have the expertise of the industry in our Association to help the industry as a whole. And when we provide our members with education or a publication, it's what they need."
Check out this handpicked feature on the Natural Products Association.
AT A GLANCE
WHO: The Ceilings and Interior Systems Construction Association
WHAT: Representing the interior construction, acoustical ceilings, and acoustical treatment industry
WHERE: Oak Brook, Illinois
WEBSITE: www.cisca.org