Retech Systems LLC
Positive change ahead
Business View Magazine interviews Earl Good, President & Managing Director of Retech Systems LLC for our focus on Domestic Manufacturing in the United States.
Retech Systems had its beginnings in Marin County, California in 1963, with the head office and manufacturing plant located at that site. It moved to Ukiah, California in 1976 following the acquisition of the current facility by the owner, Max Schlienger. This past year, the company opened a new office in Buffalo, New York in close proximity to a number of good engineering schools, making it easier to recruit critical people for their highly-specialized team. Retech is the most fully-integrated furnace manufacturer in the world, providing customers access to a wide range of in-house resources, including technology, material and process development. In an effort to achieve the individual requirements of each project, Retech's specialists work with each customer to tailor relevant, reliable, and cost-effective solutions. Experience and service, coupled with a complete portfolio of research, development, engineering, and manufacmelting is done with very high voltage currentsturing, are key elements behind the firm's success and that of their customers.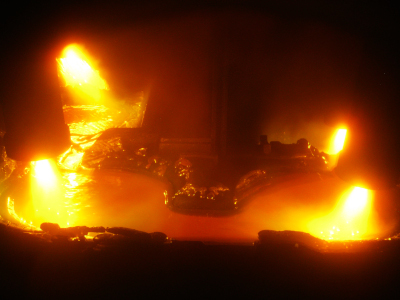 In 2011, Retech Systems became a part of the SECO/WARWICK Group of companies. As a wholly-owned subsidiary of SECO/WARWICK, Retech Systems has an expanded global presence through added sales and service centers around the world. For 55 years, Retech Systems has been manufacturing vacuum melting systems in Northern California. But that is all about to change. The company announced that the next step in the Retech story comes with a transition of much of the manufacturing and assembly previously done in Ukiah, CA to facilities in Świebodzin, Poland. In Świebodzin the Group has the biggest production area with 3 halls measures 20 000m² in total.
All future work done at the SECO/WARWICK facilities in Poland (SECO/WARWICK Group HQ) will be per the established Retech standards with the focus on maintaining all expectations associated with the Retech brand. The Ukiah office will retain its experienced engineers, leading technical directors, technologists, and service staff. Key leadership roles will continue to be filled and Retech's unique R&D Center will continue to be built up. Ultimately, the company will then maintain a west coast office, along with the recently opened east coast office in Buffalo, NY.
Retech Systems's President, Earl Good, describes the restructuring as "an effort to both strengthen our organization and satisfy our customer's expectations. Ultimately, we are confident that the new organizational structure and footprint will enable Retech to be much closer to our global customers while improving our competitiveness in the industrial markets we serve."
Retech Systems will now be better positioned to support both large capital projects while also satisfying the regular, daily customer service needs that clients demand and deserve. This transformation has taken place due to efforts by both the Retech and SECO/WARWICK management teams as a purposeful reinvestment into the company, with the most significant beneficiaries being Retech's customers.
Retech Systems is the world's leading supplier of Electron Beam (EB) and Plasma (PAM) Cold Hearth furnaces for melting and refining titanium and titanium alloys. Retech Systems advanced vacuum metallurgical systems also include Vacuum Arc Remelt (VAR), VAR Consumable (Skull) Casting, EB and PAM Consolidation furnaces, Plasma Welders, Vacuum Induction melting (VIM), Precision Investment Casting (DS/SC/EQ), Cold Wall Induction melting and casting, Vacuum Heat Treating, and Gas Atomization for metal powder production.
All furnaces are available in various sizes and configurations, from simple laboratory scale to large, custom engineered systems. In addition, Retech Systems provides customers access to a wide range of in-house resources, including technology, and material and process development. Identifying customer needs, as well as understanding the importance of producing relevant, viable, and cost-effective technologies, is the foundation upon which Retech is built. According to Good, "We supply a lot of furnaces to the aerospace and medical industries – anywhere there's a need for nickel or titanium or alloy materials to be melted down and made into other products. Our customers all buy similar furnaces, but they each have things they request that make them unique as far as the special ingredients they use. They vary in size and output, and it's all designed to make a certain part or provide a certain function within their process."
Whereas some competitors provide standard-type furnaces and others provide lower cost equipment, the advantage Retech Systems brings to the table is providing large customized furnaces that are specific to each customer's application – tailoring offerings to customers' needs. All Retech Systems furnaces are electric; melting is done using high power under a vacuum. There is, indeed, an art to the metal melting process. Many customers choose to install the equipment on their own and Retech provides onsite oversight. Other customers want Retech to do the installation. The company also has a full after-market service department for ongoing customer support.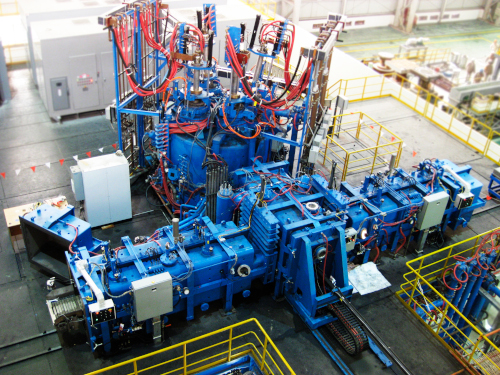 Good reports "For the power supply, we work continually with providers and give them guidance to improve their equipment, and likewise they work with us. Efficiency will always be important when it comes to energy, because it results in overall savings and becomes a key aspect of these projects. We want to be a long-term partner with our customers, not just through installation of the furnace, but in the aftermarket needs as well. We look at our suppliers in a similar way. We need them, we count on them to deliver, and they're an integral part of our ability to satisfy the customer with a quality product delivered on time."
Retech Systems has a dedicated sales team that regularly interfaces with customers. Because of the nature of the market, the company receives inquiries for almost every opportunity that arises. It also attends world-wide trade shows and conferences, such as the annual International Titanium Association Conference, to gain exposure. On the innovation front, Retech is making great strides in the area of new technologies and product development, particularly with respect to powder applications. "We're very excited about the new system we're working on," says Good. "It has opportunities to change the industry, in the fact that there will be large powder streams available, which should improve efficiency. Our goal is to actually produce a higher quality powder product than what's currently on the market."
Retech Systems is in the midst of a transformation that will positively impact the future of the company in many ways. And Good is looking forward to the transition, "It's a very exciting time and there are great opportunities in the market for us. We have a very good future ahead, as we continue to deliver and meet expectations. I'm a firm believer that if you take care of your customers, the other aspects of the business take care of themselves."
Check out this handpicked feature on Cameron Manufacturing & Design, Inc. – More than a job shop.
AT A GLANCE
Who: Retech Systems LLC
What: Custom melting furnace manufacturer
Where: Ukiah, California / Buffalo, New York
Website: Visit Website

VON ARDENNE – www.vonardenne.biz
VON ARDENNE was founded in 1991 as a spin-off of the Manfred von Ardenne Research Institute in Dresden. 60 years of experience with electron beam processes and more than 40 years of competence in magnetron technology make VON ARDENNE a leading provider of coating and melting systems for industrial applications.