Reading Regional Airport
Strategically strong
Business View Magazine interviews Zackary Tempesco, Director of Reading Regional Airport, for our focus on General Aviation in North America
Reading, Pennsylvania is a great destination, full of history, beautiful weather, and untapped potential. Established in 1748, the city takes its name from Reading in Berkshire, England. The rural Pennsylvania county thus became Berks County and Reading the county seat. Despite the origin of the name, it would mostly be emigrants from southern and western Germany who called this county home. The first Amish community in the New World was established in Greater Reading, and the Pennsylvanian German dialect was spoken in the area well into the 1950s.
By the time of the American Revolution, the area's iron industry had a total production exceeding England's – in fact, iron foundries in Reading supplied George Washington's troops with cannons, rifles, and ammunition in the Revolutionary War. Reading became a depot for military supply. The fact that Philadelphia was the capital of the country at that time made Reading even more strategically important.
Albeit for different reasons, today Reading continues to be strategically located on several fronts, which is a bonus for business at Reading Regional Airport.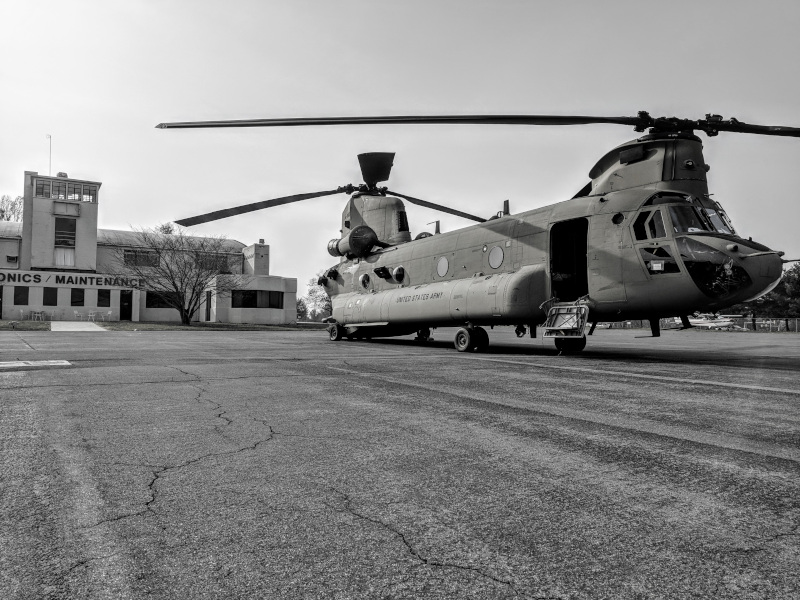 "What makes our position interesting, as far as location, is that we're right in the middle of the mid-Atlantic area," explains Airport Director Zackary J. Tempesco. "We are also located right in the middle of major economic areas, when you take it from a metropolitan standpoint. We're within a couple hour drive to New York, Philadelphia, Allentown, and Harrisburg. Berks County is almost like an unturned stone, and we are just now realizing the potential and seeing it building up. People are discovering the cost of operating out of our airport is lower, and because of that, there has been a lot of interest from corporations. They see that they can keep their base of operations here at a lower cost and then operate like a hub and spoke type system to these larger metropolitan areas, which are only a hop, skip, and jump away."
Before the pandemic, Reading Regional had been steadily growing. 2020, however, brought a nosedive. There was a notable loss in fuel sales and operations – specifically on the commercial side, which temporarily stopped completely. "The numbers are definitely still down," Tempesco muses, "but you can feel the comeback. The airport is the busiest we have seen in a long time when it comes to corporate operators. We are on track to see 2022 keeping in line with our 2019 position. We were on a steady incline as far as traffic then, and I think starting this year we will be once again. Corporate and personal flight is growing quickly, and we want to try to be online for accommodating that growth. We have been experiencing enough interest lately that we are looking at what would be necessary to achieve our full buildout."
The airport had been stagnant for many years in terms of development. They recently sold a chunk of unused land in the northwest sector and FedEx is building a ground sorting facility that will be over 180,000 square feet and would become a midpoint trucking facility with proximity to the airport. On another note, Tempesco reports, "Our terminal is underutilized, however, regional air mobility is starting to become more talked about as costs of aircraft go down. We are going to start to see more interest in trying to bring back more regional services, so right now we're sort of on hold there. But we do want to keep our terminal in good condition and hopefully, we will get to utilize it to its potential."
For development plans on the land around the terminal, it's full speed ahead. There is room to build a second large corporate hangar, 140 by 140 feet, beside the terminal. There will also be two large hangars constructed on the southwest corner of the property with direct taxiway access allowing for a large maintenance facility that could be breaking ground this year. Near the middle of the south side of the runway there is room to build additional box hangars for corporate aviation while they would similarly build new T-hangars on the north side. "Our goal here," explains Tempesco, "is to develop the south side of the airport as the corporate side because of its proximity to all the amenities, rental cars, and hospitality, while the north side would be more of our smaller general aviation aircraft and maintenance."
When it comes to commercial travel, the numbers are still small but they are significant and will increase as pandemic fears abate. For example, Southwest Charter, through Boscov Travel, does direct flights to Disney World, which are right now averaging 1200 per year.
Reading Regional is well served by two Fixed Base Operators: Reading Jet Center operates out of both the west and the north aprons, following a similar plan to the airport – in that jet services are found in the west, while it is mostly Avgas in the North. The other FBO is Millennium Aviation, and they too may be looking to expand and put in more corporate hangars. Also onsite is a flight school, Fly Elite, which operates out of Millennium.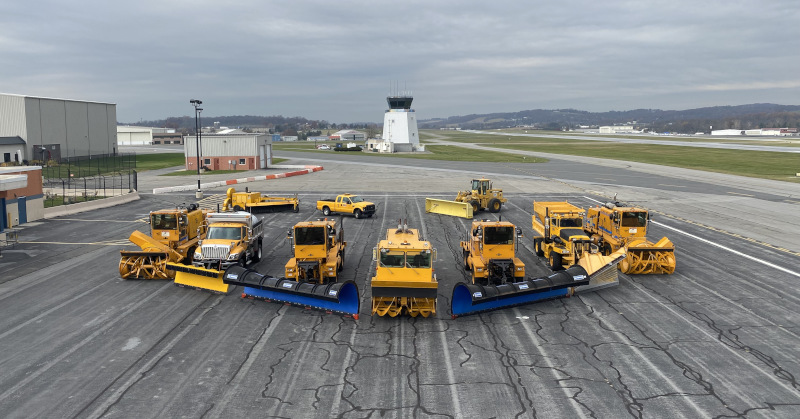 "Our airport also participates in an internship program with Wilson High to help promote aviation," says Tempesco. "It is students in the honors courses who, if they maintain their grades, come to the airport twice a week for a couple of hours a day. We will take them around to the different leaseholders or tenants on the field and show them the different aspects of aviation, from maintenance to pilots and everything in between. One of the projects that we end up giving them is a journal where they keep track of each of the jobs that they come across. Then they write about whether they think it would be right for them, fit their lifestyle and that sort of thing. Quest Diagnostics, which has a maintenance and medical transport facility here also offers internships and is always looking to hire qualified maintenance workers. Our charter carriers are looking for pilots. This is an industry where it is easy to find work right now."
Summing up his outlook for the future, Tempesco shares, "I would definitely like us to realize these build-outs. We have a lot of interest in our area, both inside and outside of the airport fence. Berks County is a great place to be and there are a ton of developers knocking on our door, as well as that of the Township. So, we are using our grant money and infrastructure money to realize the full potential of the airport. We will be putting in new LED lighting, we will be working on the North Taxi Lane, then we will be building out new T-hangars.
"Looking further down the road, we would like to move some of the middle taxiways to make the airport have a better traffic flow, and basically continue to improve the infrastructure to grow the businesses that use the airport, as well as make it better for commercial users, general aviation, and corporate. Because of our position along the 183 corridor, we are also seeing growth outside the fence which will have an impact on our traffic. It is a good partnership where our growth spurs theirs and vice versa."
AT A GLANCE
Reading Regional Airport
What: A busy, general aviation airport owned by Reading Regional Airport Authority
Where: Berks County, Pennsylvania
Website: www.readingairport.org