Roswell Air Center
An aviation oasis in the desert
Business View Magazine interviews representatives of Roswell Air Center for our focus on U.S. Municipal Airports
Roswell, New Mexico is a long way from anywhere else. About 200 miles from any larger town – Lubbock, El Paso, Albuquerque, Las Cruces. If you drive out of town and head north, it will be 90 miles before you can buy a gallon of gas or a bottle of water. If you go east, it will be 70 miles. So how did this town even come into being?
According to Dennis J. Kintigh, Mayor of Roswell, the answer is – water. He explains, "We sit on top of a recharging aquifer and that sets us apart. We are a community that has had a well managed, well maintained water aquifer for decades, so even though the state and the southwest is in a major drought, we don't have that problem. We turn on the tap and water flows."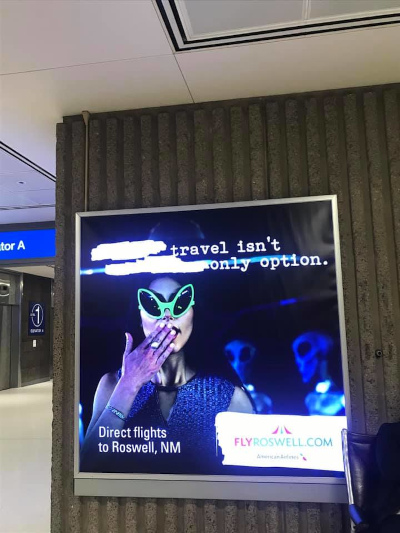 Roswell is essentially an agricultural community. They have many dairies and a thriving cheese plant owned by Leprino Foods. One of the largest cheese plants in the world, it operates 24/7 and makes only mozzarella cheese, exclusively for the pizza industry. Oil and gas is another major industry in the area. Roswell, as a larger community, has tended to be the base of operations for companies in that sector. Those are the two bedrock industries. Healthcare and education are also good employers; Roswell is home to two hospitals and the New Mexico Military Institute, which is a residential four-year high school and a two-year college.
But what really has changed in the last 15 years is the growth of the aviation industry in Roswell. Kintigh recounts, "The beauty is that Walker Air Force Base was handed over to the city in 1968. At that time, the economic impact of closing the base was near catastrophic. Fast forward to today, we're in a phase where we're recognized globally and we're promoting Roswell as a significant place to do all things aviation. We had Boeing here recently doing testing with a 777-900, and a Cessna Sky Carrier was here doing flight tests."  We just had an open house for AEVEX, an aerospace company that acquired an existing company here and they're expanding that operation for unmanned aerial vehicles. That's a new part of the spectrum of aviation for us but one that we're fully prepared to embrace."
The Air Center is aggressively seeking ways to enhance the infrastructure to make sure the facilities are topnotch. Three years ago, they completed a $7.5 million project to rebuild the roof on the hangar that does aircraft painting. They are now looking at a public-private partnership to build a new hangar (300 x 300) large enough to handle a 777 aircraft. Also under consideration is using funding from the federal government to enhance a 77-year-old hangar to make it more usable by modern airlines. Replacement of the water tower has been done, basically tripling the water storage for the south side of Roswell. And the electric company has completely updated the power grid in the last two years.
Scott Stark, Air Center Director, shares, "If you're flying into this region, what you'll notice is the vastness of New Mexico and the open land around Roswell. But when you get to the airport, you'll discover there are 450 airliners stored on this site. Our airport facility is just over 4,000 acres inside the fence, and we are the largest airliner storage facility in this country. During the height of the COVID-19 pandemic we had 515 planes in storage when people weren't flying. Many of those will be returned to service with the companies that own them or will be sold to a second life as freight or as a start-up airline in another country. Storage is normal business for us, the numbers are just usually smaller."
Roswell Air Center's recognition in the aviation world continues to grow. Now their sights are set on bringing research and development into the mix. Sustainable air fuels and systems that will be necessary to change from the current airline and airplane business model that has a huge carbon footprint. "The same things you're hearing about cars, we're hearing about airlines," says Stark. "It's hybrids, electric airplanes, hydrogen-driven airplanes. I don't know what that future looks like but the one thing we have to offer here is space to explore and develop it."
Mike Espiritu, President of the Roswell Chaves County Economic Development Corporation, emphasizes, "Besides being an oasis in the desert, Roswell Air Center has a lot of unique opportunities. When you see all those aircraft, you also see a number of aircraft components because we have three MRO companies sited here and are all actively engaged – like ants on an anthill – working towards having all the pieces and parts from these aircraft that are being dismantled ready for resale. You'll see aircraft being demolished for salvage as they end their lifecycle. That in itself is unique."
The MRO companies' process is to acquire aircraft and get them back in service. Or to salvage aircraft components and warehouse them at the Air Center to resell. Most of those pieces have to be certified before they can be reinstalled on an aircraft, obviously, for safety of life.
"What we don't have here are back shops," says Espiritu, "aviation type businesses that perform certain functions to repair those salvaged components all over the world. From landing gear to aircraft engines, avionics especially, there are currently a lot of opportunities out there to service those parts. It's a natural fit to bring those type of companies here to Roswell. With three MROs and a fourth one on its way bringing 360 jobs here, we see a real need to be able to support those back shop companies in their scope of work. That would be a tremendous driver for us."
Operations-wise, Roswell Air Center has two runways; the main runway 321 is 13,001 feet long by 150 feet wide, concrete, and has enough load bearing capacity for anything from a Cessna up to an Airbus 380 to land. The second runway is 10,000 feet long by 100 feet wide and asphalt, so it can handle anything up to the early 757s. That runway will be part of a project beginning this year with a drainage study and culminating in 2024 with a full runway rebuild to increase the load bearing capacity.
The Air Center's five-year Capital Improvement Plan has been approved by the FAA and includes $51 million worth of infrastructure improvements. Stark acknowledges, "Our goal is to be as first-rate a facility as we possibly can and the FAA has recognized that and has been willing to put their money into our airport. The State of New Mexico also contributed $5 million last year toward infrastructure and we're constantly in discussion with them about where that goes in the future."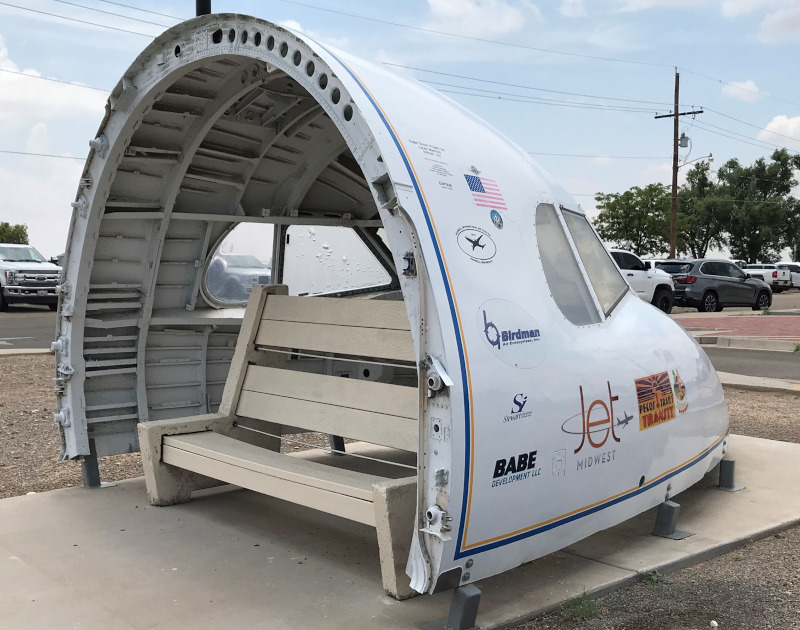 Everything Roswell does is related to air service. At present, they have round trip daily flights in and out to Dallas and Phoenix with American Airlines. "We've always considered them a great partner," says Stark. "And our passenger numbers are above what they were before the pandemic, so our recovery is going really well. Our positivity about that partnership has gone a long way with American, and the community has supported that service. It is a very important factor for our economic development."
Because it was originally an air force base, the military never forgot about Roswell. Today, any air force base within about 500 miles has somebody at the Air Center almost every day doing practice approaches. And most years, a navy detachment will come out for three months during the winter, with 25 to 35 airplanes, doing initial pilot training.
And what lies ahead? Esperitu reports, "The Air Center is embarking on a new strategic plan, so we can combine all the ideas that so many of us have and grow this really vibrant part of our community. I'm convinced we lead the state in aviation opportunities and what's important with our Airport Advisory Commission (chaired by the Mayor) is how we can bring all these thoughts and plans together to create that economic benefit for this region. It's all about planning – for the future of Roswell and the future of the Air Center."
Stark agrees, adding, "Looking ahead, we hope people will see that we're on the cutting edge. With the improvements to the infrastructure, with the land we have that's a blank slate, you can kind of write your own future here. We are open for business."
AT A GLANCE
Roswell Air Center
WHAT: A municipal airport and aviation-related business park
WHERE: Chaves County, seven miles south of the City of Roswell, New Mexico.
WEBSITE: www.flyroswell.com
Avflight – avflight.com
Avflight operates 23 FBOs, providing fuel and line services, as well as a wide variety of amenities. Customers include corporate jets, freight/cargo companies, charter operations and small aircraft. Each Avflight location is staffed by professionals who undergo continual training to ensure customers receive the safest, most efficient and friendliest service.