Payroll Vault
here to help you
Boutique payroll-services company has your solutions
Want to open a small business or own a Payroll Vault franchise?
You need to think about payroll. How is it handled? Who should you go with? Sean and Marilyn Manning have your answers.
We recently spoke with Sean Manning, the chief executive officer and co-founder (along with Tricia Petteys), and Marilyn Manning, the director of franchise development for the Colorado-based Payroll Vault: a boutique payroll-services company and franchise business model.
A longtime certified public accountant, Mr. Manning owned a CPA firm. In 2008, he and Petteys created Payroll Vault as a sister company of the former enterprise.
"We've had a lot of success since then with small, under-served businesses that are often overlooked by the 'big box' or 'on-line' brands," he observed.
Manning continued that due to their involvement with the business community, in 2012, the opportunity arose to branch out and make Payroll Vault into its own franchise system, in turn even serving other franchise businesses. Today, it's a premier payroll franchise concept that has accelerated its success through franchisee satisfaction, making it an industry leader. Over the past 11 years, it has transformed into a growing network of franchises, each with its own unique ability to enhance the financial future of its local business community.
And you can get involved. Not only is Payroll Vault your franchise opportunity to be a local payroll pioneer, paving the way for your personal future, but you can also build a legacy business for others, Manning noted.
"We're pretty unique in that we are the only payroll-services model recognized by the International Franchise Association," he said, citing the prestigious trade group focused on government and public relations efforts for the franchise industry.
Payroll Vault's recognition by the IFA is quite the feather in the company's cap, Manning remarked.
"Our steady growth has been exciting to see," he said, adding that he only wants to see that growth compounded in the coming decade.
Here to help
Ever imagined owning and operating your own business?
Want to create one that lasts for your family or for long generations ahead? Payroll and work-force management services form a business you can bequeath to your children, grandchildren or other driven individuals who'd like to build their own collective legacy, as Manning revealed.
"We want to help you get started with your own Payroll Vault franchise," he said. "Our business model is built on a solid foundation of trust, responsibility and accountability."
Manning said Payroll Vault currently has more than 55 units.
"And we're talking to a few more right now," he revealed, "so we could see as many as 60 to 70 open locations by the end of this year. It takes each only about 90 days to open.
"We are very much a boutique payroll service," he reiterated for emphasis. "And we're all about creating value for our clients with competitive pricing!"
What are some key distinctions about Payroll Vault's company brand that would entice prospects in its sector to consider owning a franchise?
"Good question," said Manning. "You know, our goal is really to help other people get into an entrepreneurial ownership position. Or if people have a successful business, and they want to diversify and augment––say, 10 restaurants, 13 spa facilities or 15 gyms or other such franchise models––we can help you. The cool thing about Payroll Vault is if you have good management skills, keen attention to details and good customer-service skills, you'll have a good balance of skills needed for success. We have a brand and a system to support all of that. We can really support the business-owners and give them all the tools to be successful. We want them to come along with us into a very collaborative and sharing environment. What we're really interested in is people's success."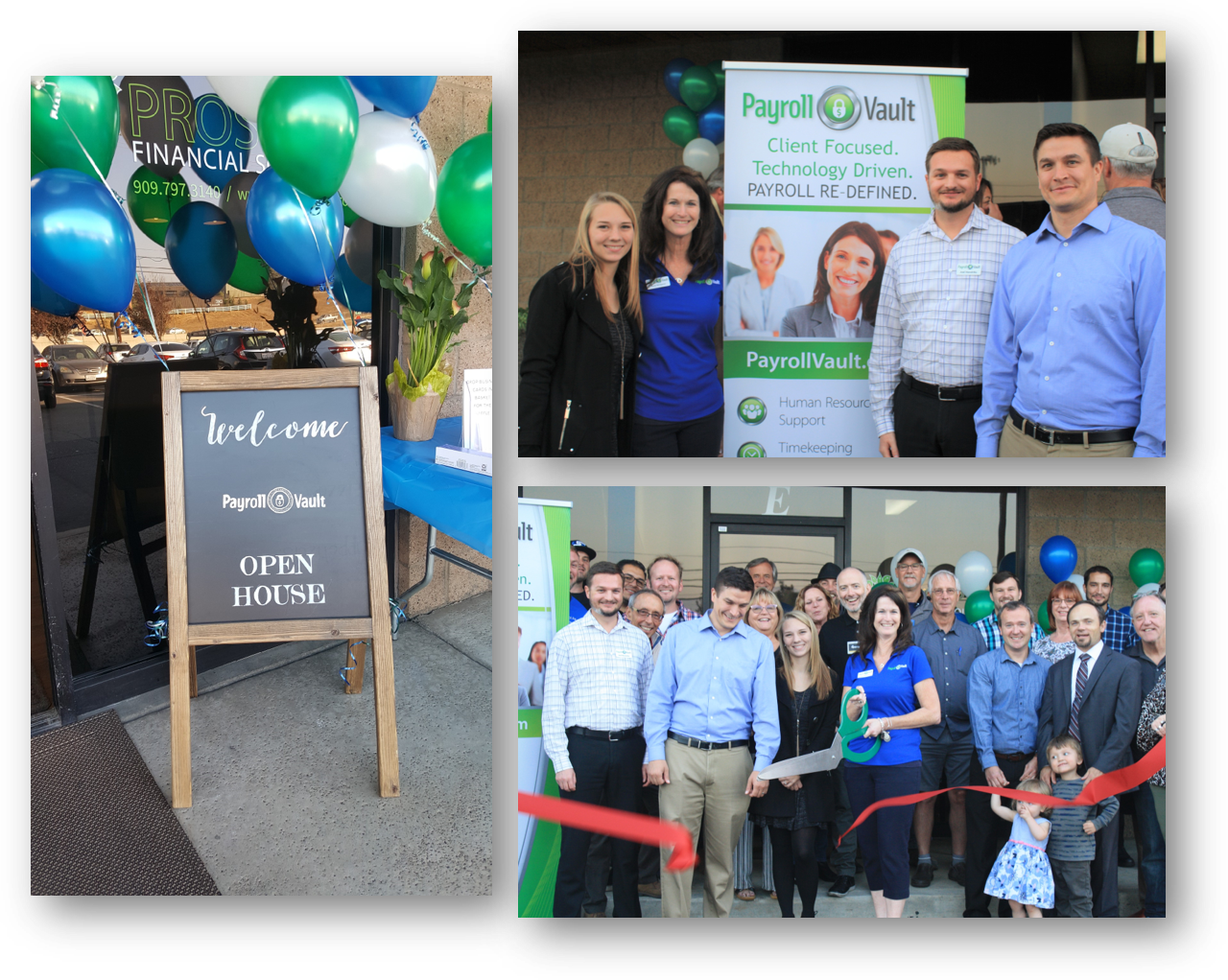 Operations and technology
Manning said Payroll Vault is leveraging technology to boost franchise visibility, sales, and now onboarding. This latter business term refers to integrating new employees into an organization, creating a better experience for the employee and the employer.
"One of the reasons why we were successful as an accounting firm was that we were very successful with technology, and we had been since the 1990's," he said, adding that Payroll Vault offers "more efficient, technology-based onboarding tools and human-resources tools as well. We offer the delivery of checks and reports electronically, so we have all the tools and resources that business owners need. In our model, we can actually provide more services, and it's a great value as far as the cost goes. We are even on the tail-end of a tech transition right now."
That would be the company's software conversion, as Manning informed.
"It's always good to be ahead of the technological curve," he remarked, adding currently, "The hot topic is AI (artificial intelligence). How does it integrate? We may not know today, but we'll explore that and other possibilities in the future. You just have to be aware. You have to pay attention to clues and the timing of things in order to have greater flexibility."
Mrs. Manning discussed the initial investments required for a franchise location and what Payroll Vault looks for in an ideal franchisee.
"We do look for people with good organizational skills and good communication and people skills," she said. "Those are very important aspects as we look for folks who want to join us."
Mrs. Manning added that as of this year, $56,000 is the initial franchising fee. And within two to three months, your franchise can be up and running.
In these post-COVID days, many people are working from home, she noted. That includes professional financial services as well. With Payroll Vault, you, too, can do this on a fully remote basis and even run it from home.
"A lot of our franchisees start from home," Mrs. Manning pointed out.
No employees for your new business yet? No problem. Growth will come, and you can add staffers as you grow, she noted.
"It's very desirable in our new business landscape, post-COVID," she said. "It appeals to a lot of people."
The only proviso is that all such businesses be domestic. Payroll Vault is unique to America, Mrs. Manning informed.
Are you a military veteran or a first-responder? You'll want to take advantage of the company's discounts for these groups and others from many backgrounds.
"And it's good for retirees from those backgrounds as well," Mrs. Manning continued. "Certainly, we want them to be successful. We'll put them through our straightforward training. It's all teachable, and you don't need a financial background."
She said the payroll-services business is in the top three of the most out-sourced businesses.
"It's recession and pandemic-resilient," she emphasized. "It's a growing and much-needed business. Our number-one differentiator is our customer experience. We've won many awards, including for being a top company for our culture. We love what we do. And we have a great group of professional franchise-owners that we love to work with every day."
More about training
Mr. Manning spoke of how Payroll Vault offers training and support that are second to none.
In terms of training, the company offers comprehensive manuals; a three-day schedule of meetings with executive leadership; and a week-long payroll training program. And then there's a week's worth of software training and a year-long handholding process, including help with marketing, selling and execution, all serving to build the franchisees' confidence.
"We want to get you in the best position to open your doors," Manning declared, adding their educational efforts form a lifelong, intensive approach.
These efforts have paid off for Payroll Vault over the years. Manning said his company has been honored with top rankings by Franchise Business Review magazine. Among the top 50 franchise models in America, Payroll Vault has been recognized as a good franchise for women and for franchisee satisfaction, Mrs. Manning revealed, sharing her husband's assessment.
"We're pretty proud of that," she said. "We have very happy franchisees. The word 'culture' is used a lot. But we define this more as our company essence."
She praised Petteys for her collaboration with Mr. Manning and for her overall business acumen and leadership.
"It all starts at the top," Mrs. Manning observed. "With Tricia and Sean, it's all in the way they care for our franchisees and the clients who trust us. It's a pretty unique model, and I'm so happy to have our company under this great leadership, with lots of satisfaction and franchise opportunities."
The future, as Mr. Manning noted, means one thing: growth.
"We're always looking ahead, and we have some pretty strong growth goals," he said, "not only for additional franchise locations but also several initiatives aligned around their franchisees' growth."
This includes referral relationships with accountants, financial advisers, attorneys and a host of other involved professionals, all implementing the right tools and resources for growth through networking and acquisitions that empower the small-business owner.
"That," said Manning, "is our focus."
AT A GLANCE
Payroll Vault Franchising
What: boutique payroll-services company and franchise business model.
Where: Littleton, Colorado
Website: www.payrollvault.com
National Payment (NatPay) – www.natpay.com
In business since 1991, NatPay remains a top leader in ACH & Document Distribution Solutions. NatPay's online platform features web-hosted SaaS solutions that include but are not limited to: ACH payroll distribution, online pay stubs, tax forms, bills, invoices with click-to-pay capabilities, HR, CSR/CRM, and other custom solutions.

rapid! Paycard – www.rapidpaycard.com
rapid! offers industry leading ePay solutions in a single platform. The combination of rapid! PayCard, OnDemand, and Disbursements enables employers to cut costs and improve efficiency while giving employees the freedom to choose HOW and WHEN they get paid.