Browning Harvey
'bubbling' with potential and standing the test of time in the competitive beverage industry
Boasting 85 years of leading beverage experience, Browning Harvey 'pours' innovation into every product it distributes
In the business world, 85 years is a long time and demonstrates not only resilience but a tried and true business model that is capable of standing the business test of time.
It can be argued that if you've been around that long, you must be doing something right. That's surely the case with Browning Harvey, Ltd., a well-known producer of soft drinks. Located on Newfoundland's Atlantic coast, the business is steeped in the tradition of that storied province, and it's built upon family values.
Browning Harvey manufactures and distributes the beverages it produces exclusively throughout Newfoundland and Labrador and is proud to be a manufacturing and distribution facility.
We recently spoke with Juleah Lunden and Anna Patten, both fourth-generation bottlers with Browning Harvey and Gary Williams, the company's Manager of Plant Operations. They gave us the scoop on what makes their soft drink company so pop-ular.
"Browning Harvey is a privately-owned franchise bottler," says Williams, adding that "Browning Harvey has been bottling since 1944, here in St. John's, Newfoundland. We're committed to the people of the province, investing in the operation to sustain success within the province. The majority of what we sell, we manufacture here in St. John's. We have an operation that includes a bottling line, a canning line and a line that produces fountain products."
Built 60 years ago, the company's present plant features some 140,000 square feet. It boasts the most state-of-the-art bottling equipment in the world.
Then there's also the warehousing operation. It's quite the multi-faceted organization: a tasty set-up, you might say, creating a soda fountain—indeed, a stream of revenue.
That wouldn't be possible without the dedicated workers, as Williams says.
"We have a very committed employee base," he notes. "We have long standing employees. Recent retirements in the plants are 45-years plus with Browning Harvey. We are very proud of that. We're very proud of the service level that employees have provided. That's one thing we take quite seriously."
Williams adds that the plant operation is basically two-shifts, five days a week. The shipping operation is serviced over the same time period. Customers are serviced with deliveries on a Monday-Saturday basis.
"Basically," he continues, "we would take an order for a customer on day one and make it up that night to ship it to deliver to that customer on day two, and that's essentially how the bulk of the business operates in terms of shipments and distributor location. We have a number of distributor locations across the province that we would ship tractor-trailer bulk shipments out of St. John's into our distributor locations, and then from there they would service our customers in those regions."
Getting fizz-ical
Whilst of course the company's bottling component dates to World War II, Browning Harvey as a business dates to 1865, when it was established by Alexander J. Harvey. But before him came Scottish immigrant Gilbert Browning, in the early 1860's. The two men headed up competing businesses. But by 1931, their heirs decided it made better business sense to join forces and go into a joint venture. Thus Browning Harvey was created, and you might say this soda business has been a gas ever since!
Williams says the company manufactures Pepsi, Aquafina, Crush, Dr. Pepper and Schweppes.
"Some products we sell but don't manufacture would include Rockstar and Gatorade," he adds.
The company also produces a multitude of other popular and mouth-watering beverages including White Cream Soda, Red Cream soda, Pineapple Crush, Birch Beer Crush, Grape Crush, Lime Crush.
Lunden notes that despite the company's august age, Browning Harvey has no problems staying current with the latest developments in the business world.
"We do try to keep up with the times and evolve as necessary with technology," she says.
Lunden cites the company's 55,000-square-foot warehouse located some four and a half hours from St. John's in Grand Falls-Windsor.
"We mainly try to keep up and adapt as much as we can," she says. "Gary has been phenomenal in helping us and setting us up with a new plan for equipment as needed. We attend meetings in Europe to see this equipment, to see what actually flows and to see if it will work with our warehouse.
"During COVID, we actually had a new piece of machinery installed," she adds, extolling Williams's work with this. "We had to do a few things remotely. I think it's a great source of pride for our employees. They were very hands-on, and without the dedication and loyalty of our employees, trying to facilitate implementing this new system (would've been impossible)."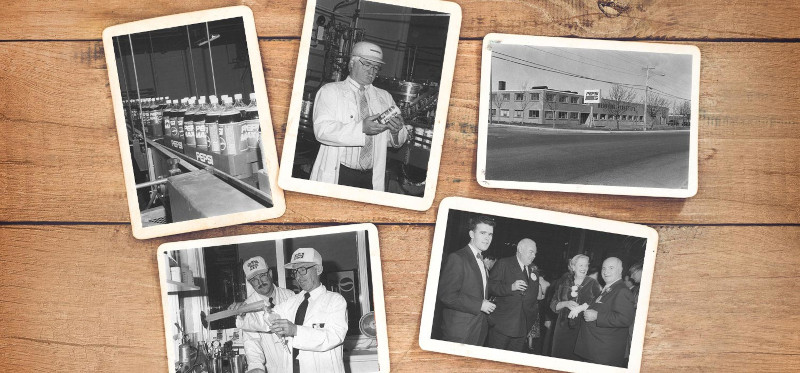 Lunden praises them for their careful attention to detail, dedication and loyalty. Their behavior was commendable, even at the height of the COVID-related restrictions when Newfoundland and Labrador suffered under a government-mandated lockdown.
"To come into our province," she says, "you had to have government permission, so it wasn't easy for a technician just to fly in and stay for a day and go. They had to do the whole isolation and testing, so our employees were quite hands-on with that development."
Altruistic efforts
Patten lauds Browning Harvey's community involvement.
"Our main initiative is to keep supporting those who support us," she says, "which means we try to support as many local organizations as we can. We do sports. We do the nature conservatory. We do education. We do some health care. We do have a wide range of groups that we support. It's really important to us to continue to support as many local groups as we can. We do have college scholarships to Memorial University. There is a scholarship to the College of the North Atlantic as well, and then there are also the community groups.
"We want to be everywhere that Newfoundlanders and Labradorians are," she adds. "Whether that is at a soccer match or at a lake, we want people to know that we support our local groups, because local people support us."
Williams stresses the importance of maintaining the proper upgrades.
"We are doing some technology upgrades in our warehouse operations," he reveals. "That's probably our next, most current upgrade, and that would basically be that we have some paper systems in our warehousing operations that we are converting to electronic. For example, order-picking and some other technology related to the handling of orders, the picking of orders and loading of orders onto our trucks is going into a hands-free electronic system with barcode scanning. That's something we currently don't have, but we are implementing that in the next few months. That's the most recent example of some investment."
Williams cites workforce shortages throughout today's business world but not at Browning Harvey.
"In the plant operation," he says, "most of the individuals that work in the plant would be hourly paid. They have a particular union that they are part of. The hourly paid group works in production, works in the warehouse, works in sanitation and works in maintenance. That's a good, strong group of dedicated employees. Many of those employees have been with us a long time."
He believes that among the many things that Browning Harvey has done well is its work with its hourly-paid union staffers to develop a contract and agree on contract terms that benefit not only the employees but also the company as well. This helps to retain and attract workers for the plant. The collective agreement defines how people enter into the plant operations and the terms of the contract that define benefits, as Williams explains.
"They are very competitive with similar operations, certainly within the province," he says. "From a salaried employee point of view, we have had some challenges recently. It's taken a bit longer to find the individuals that we want and are a good fit, from a fit perspective and a skill perspective. That's something that typically we haven't seen from the plant side, but we've had some success with the most recent position, and I've got one more that I'm trying to fill, and hopefully that will be soon."
Citing Newfoundland and Labrador, Williams notes that Canada doesn't get any farther east.
"All of our raw materials come from outside of Newfoundland," he says. "The bulk of them would come from Central Canada, for the most part from Ontario and some from Nova Scotia, but all of our raw materials, with the exception of water, are shipped in. The way that our operation works is all of our raw materials are shipped in through container ships. The cost of getting those supplies and goods is and will continue to be a challenge for us."
What keeps Browning Harvey's leaders motivated? Lunden says it's employee loyalty.
"We are very fortunate to have a great group within the organization," she says. "We employ more than 220 individuals from our province, and we all work well together and bring something new to the table. We rolled through the pandemic together. That was a bit of a tough time, but we came out OK, coming to work every day with a great group. Not many people can say they go to work with their dad and sibling every day, and our grandmother is still quite involved, so that's quite special!"
AT A GLANCE
Browning Harvey
What: the Browning Harvey limited company; a noted beverage producer and distributor
Where: St. John's, NL
Website: www.browningharvey.nf.ca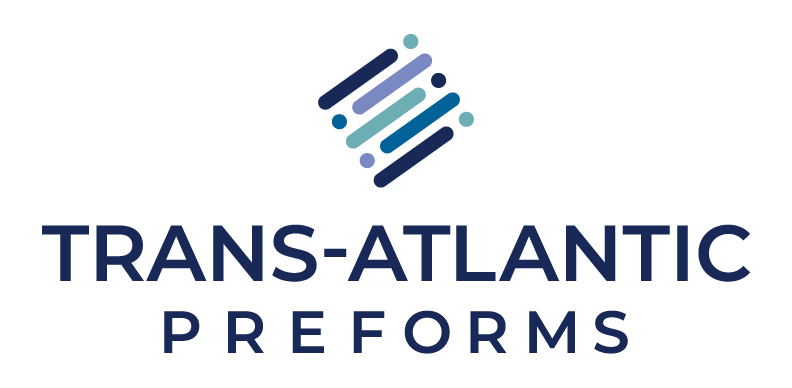 Trans-Atlantic Preforms Ltd. – www.capebretonpartnership.com
Trans-Atlantic Preforms – Facilitating the Path to a More Sustainable Future Trans-Atlantic Preforms, based in Nova Scotia, Canada, has been manufacturing polyethylene terephthalate (PET) preforms for over 30-years for customers across the world and is a proud supplier of quality preforms to its partner Browning Harvey. The company values long-standing customer relationships and are proud to say that they take special satisfaction seeing its customers succeed and grow their businesses over the years. President & CEO Shannon Lynch states, "We have a stable, very experienced team that is committed to providing reliable, high-quality service to our customers that we partner with to solve their preform needs. Our team has over 30-years of experience mastering the use of colors/tints, various resins including virgin, recycled (rPET) and virgin blends and 100% rPET preforms of various sizes and finishes. We are also at the forefront of and are fully committed to helping our customers adapt and pivot towards a more sustainable future through lightweighting, as well as the increased use of rPET in our preforms. What sets us apart is we have almost two decades of experience manufacturing rPET preforms and have built a strong reputation for quality, consistency, and reliability. Sustainability matters and we are excited to help our customers differentiate themselves with innovative packaging solutions."