Middletown, Ohio
Putting family first
With a focus on community and thriving economic development projects; Middletown, Ohio remains a desirable place to call home
Caring for its residents and putting its residents first takes the city of Middletown, Ohio from 'just another place to live' to a city that is a great place to call home. While other cities may have amenities that rival Middletown, it is the heart of the city that makes it stand out and perfectly positions it to welcome a future that is full of dynamic commercial and residential growth.
Although growth is clearly welcome for the city of Middletown, the city is focusing on maintaining a balance between managing this growth and preserving a community feel. Cognizant of this delicate balance, Middletown has been able to achieve that perfect mix of providing its citizens with first-class amenities while keeping a small-town feel for its residents to enjoy.
While economic growth is clearly on the horizon for this dynamic city, it is all the more remarkable, as many towns have had to grapple with an inflationary climate over the last year and a half, as well as continued supply chain disruptions that have slightly slowed down economic growth for some cities of a similar size.
Despite facing these same barriers coming out of the pandemic, Middletown is experiencing somewhat of an economic renaissance.
As with anything in life, meeting this growth with adequate preparation is also the key to economic growth for any town or municipality. Middletown has laid the infrastructure groundwork to welcome new business and is well prepared to add commercial and residential development.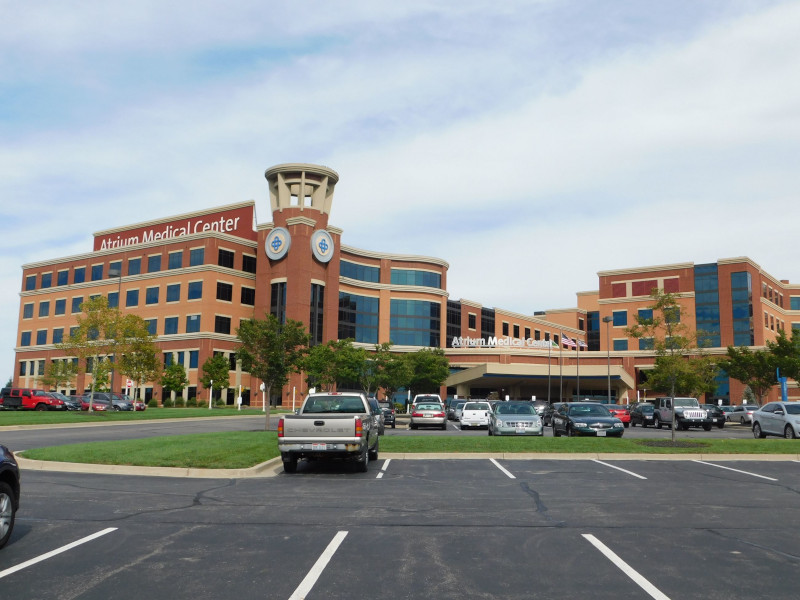 Historical charm
Located in the Southwestern part of Buckeye State, Middletown has grown to embrace a population of close to 52,000 residents. The city has a long and proud history that dates back to its origins in 1802. Strategically positioned halfway between Dayton, Ohio to the north and Cincinnati directly to its south, the name is fitting for its 'middle' position between these two well-known cities.
The origins of its name can also be traced back to the home of its founder, Stephen Vail, who hailed from Middletown, New Jersey. The city's prime location served as the perfect base for an active agricultural trading community with riverboats, canal barges, and freight wagons moving wheat, corn, tobacco, livestock, fruits, and vegetables to eastern markets and beyond. Later on, four railroad lines complemented the town's trading dynamism.
Middletown's early industrial sector centered around tobacco, paper, and especially, steel. It first became a city in 1886 and 14 years later, in 1900, George M. Verity founded the American Rolling Mill Company (ARMCO) and built its first steel mill in Middletown to supply the flat-rolled steel he required for his roofing operations.
The company's successor, the AK Steel Holding Corporation, which acquired ARMCO in 1999, was itself purchased in 2020 by Cleveland-Cliffs, the largest producer of flat-rolled steel in North America that currently employs about 2,100 workers at its Middletown facility, representing one of Middletown's largest employers and economic drivers.
Poised for commercial and industrial growth
Middletown of today, although steeped in agricultural history has grown to become an innovative and forward-thinking city that is embracing economic development and preparing for it head-on.
Although the city may have been viewed by many in previous years as more of an industrial town with steel being a major economic base, the City has managed to transform itself and is working hard to rebrand as a modern, thriving, and progressive community with plenty to offer visitors and residents.
The City is taking a proactive approach to embrace the economy going forward by leveraging its location, accessibility, and available sites and buildings throughout the city, along its I-75 corridor, for mixed-use or light industrial development.
A desirable location positioned equidistant between Cincinnati and Dayton, the potential is there to bring in larger employers to its industrial corridor, and potentially, smaller businesses could pop up accordingly to support their needs as well as the needs of their employees.
As part of Middletown's overall business incentive strategy, the City has introduced attractive tax incentives that are both flexible for potential commercial and industrial interests and help to expedite the new business attraction approach offered by the City.
Tax incentives include tax abatements, tax credits, various grants, low-interest loan options, and access to workforce development streams to help with connecting employers with a well-prepared employee base.
With these well-constructed financial incentives, the city has done its due diligence concerning adhering to strict compliance and regulatory standards.
The City's focus has not only been on drawing in new business in the retail and industrial area, but it has also offered help to local businesses and residents through a variety of city, state, and federal incentive programs.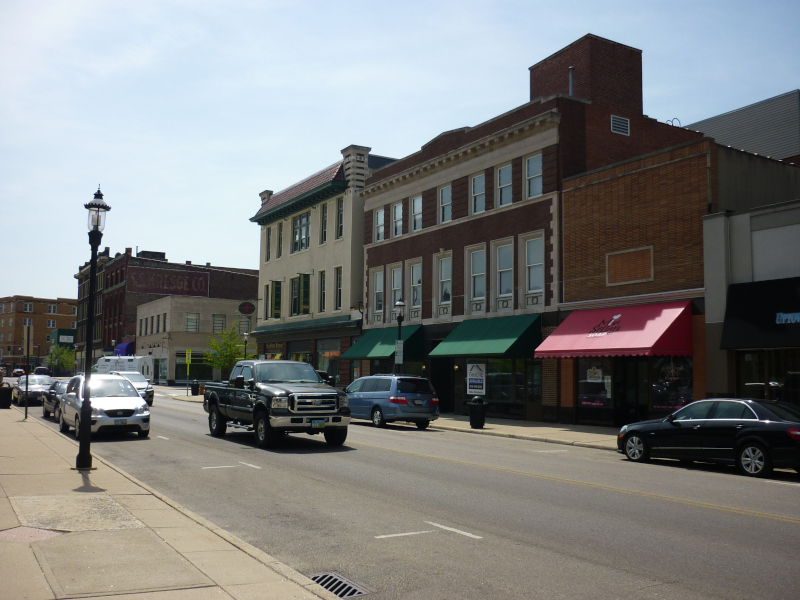 Working together for Middletown's prospects
Working in partnership, Middletown has been able to help its valued local smaller-scale businesses stay afloat by allocating federal ARPA grant monies and Community Reinvestment Area tax abatements.
The city is also administering Ohio Industry Sector Partnership Grants in the realm of workforce development as well as working in partnership with JobsOhio, a statewide initiative established in 2011 to boost innovation, drive job creation, and increase capital investment in Ohio. As part of its robust business and workforce development plan, Middletown also works with neighboring counties in the southwest region of the state as a member of the area's BusinessFirst! Program.
Middletown has recognized the need to work collaboratively with different state, local, private, and federal partners to achieve the goal of providing its residents with the best possible employment opportunities, business opportunities, and overall community needs.
Beyond its robust partnership in business and workforce development, the City has also made a concerted effort to partner with other entities that serve as major economic drivers for the city and its residents, namely the Middletown Port Authority and of particular focus for the city, the Middletown Airport Opportunity Zone.
Flying into new commercial heights
Ohio has designated the bustling Middletown Regional Airport and the 2.6 miles surrounding it as an area ripe for business and economic development. It is one of 320 zones recognized as such throughout the state.
Formerly known as Hook Field, Middletown Regional Airport is a general aviation facility that serves both corporate and private aircraft, and is conveniently situated only two miles north of the city's central business district and close to I-75.
The 550-acre airport has extensive aviation infrastructure, developable land, two runways (one of which is the longest non-towered runway in southwest Ohio, which at 6,100 feet is capable of accommodating a 727), an improved LED runway and taxi lights, and recent pavement upgrades.
The capacity of the airport also included 13 city-owned buildings consisting of 66 T-Hangar units, two 50′x50′ aircraft hangar units, 39,000 sq. ft. of corporate/community hangar space, and a 24,000 sq. ft. maintenance hangar, and an 8,000-sq.-ft. terminal building. The city has a desirable partner in the airport with much room for commercial growth benefiting the residents of Middletown.
The other part of Middletown's growth equation is the development of its housing options. Offering a good housing stock balance would be the ideal housing scenario so the Middletown area can accommodate all residents. Housing options eyed by other similar-sized cities have included single-family options, mixed-use, multi family and townhouses.
Just as in other cities throughout the country, Middletown is feeling the housing squeeze and the need remains for housing stock options that cater to the varying needs of its existing and in-coming residents.
Adding to the growth potential for Middletown on the infrastructure end was the $31.3 million road levy that its residents passed in 2020. It's a decision that will enable the city to substantially overhaul its residential roadway infrastructure covering about 137 lane-miles of public roads and streets. This will allow the city to repave and reconstruct its network of local and connector streets throughout the city
Improved roadways will add allure to Middletown's already well-functioning infrastructure that includes smooth-running arterials that connect residents to their workplaces, and a water and sewer system that represents one of the largest in the region.
Additionally, the city offers PACE financing for energy upgrades. PACE programs allow a property owner to finance the up-front cost of energy or other eligible improvements on a property and then pay the costs back over time through a voluntary assessment
When it comes to outdoor splendor, few areas can rival Middletown. The City and the surroundings area offers the Great Miami Riverway with more than 99 miles of paved trails that connect cities and towns in a five-county area, winding their way past museums, charming and historic downtowns, picnic facilities, and acres of natural parkland.
It is clear that beyond Middletown's commercial growth and the City's focus on its parks and the services it provides for its valued residents, the future of Middletown is more about maintaining a family feel as it continues to grow and prosper.
By putting its residents first, the charm that has held them there for generations is not lost, the community spirit is strengthened, and as the city embraces dynamic growth, it also embraces everyone that calls Middletown home
AT A GLANCE
Middletown, Ohio
What: A thriving midwestern city that puts family first while pushing out economic innovation
Where: Located in Butler and Warren Counties in Southwestern Ohio
Website: https://www.cityofmiddletown.org/
Miami University – https://miamioh.edu/
Founded in 1966, Miami University Regionals' Middletown Campus is the first regional campus in Ohio. Today Miami University Regionals offers 50+ forward-focused majors and microcredentials across three locations and online. Flexible scheduling and one of the lowest tuition rates among Ohio four-year universities make Miami Regionals attractive to students at all stages of life and career. Discover more: MiamiOH.edu/Regionals