Troy, Missouri
"Growing in the right direction"
With its sights set firmly on economic growth, Troy, Missouri still retains its indisputable Midwest charm
Nestled in the heart of Lincoln County, just an hour out of St. Louis sits the charming town of Troy, Missouri, a city of more than 13,000 residents. Situated in the eastern corner of Missouri, the town is considered a suburb of St. Louis, and it's part of its metropolitan statistical area.
Troy can trace its history as far back as 1819 when American settlers were pushing westward and passing through "the Gateway to the West," as St. Louis was then known. According to The Kansas City Star, some folks believe the county seat of Lincoln County was named for Troy, N.Y., whilst others favor the notion that Troy, Vt., is its namesake.
Whatever the case, it's a charming place, as Julie Rodgers and Ron Sconce recently told us. Rodgers is Lincoln County's economic development director, and Sconce is the mayor of Troy. What makes Troy so special? Well, let them show you.
"We are an exploding small town," says Sconce, "on the verge of being a not-so-small town. We're the biggest town in Lincoln County by far, and per capita, we're the fastest-growing community anywhere in the state, I believe."
He cites statistics from the United States Census Bureau, which show that Troy has grown by some 3,500 people within the last 10 years. The mayor further calls his city a great place to live that is still intimately connected with agricultural endeavors and remains very rural. Yet it nevertheless attracts many amenities, such as would be seen in more urban areas. Sconce says Troy offers a quick commute to countless jobs and major attractions, but it retains all the advantages of country living as well.
"People are starting to look at this area," he says, citing economic development and commercial and retail growth.
A prime spot
With its location on US-61, Troy enjoys an inestimable logistical advantage, as
Sconce points out. This, he says, is the major north-south road for Missouri. A significant American highway, it stretches some 1,400 miles between New Orléans and the city of Wyoming, Minn.
"The traffic flow on that highway has grown tremendously over the last 10 to 15 years," Sconce observes.
Then there's Hwy 47, for which Troy is a crossroads. This state road is also a major logistical player, as Sconce reveals, and it travels about 100 miles across Missouri.
He adds that also close by is the Cuivre River State Park. This is a well-known public recreation area that comprises more than 6,400 acres, situated northeast of the city of Troy in the Lincoln Hills area of northeastern Missouri.
The park features an extensive network of hiking trails, as well as swimming and camping facilities. The natural resources department manages the park, much of which dates back not 90 years to the efforts of the Civilian Conservation Corps, which was an initiative by the Franklin Roosevelt administration designed to put men to work during the depths of the Great Depression.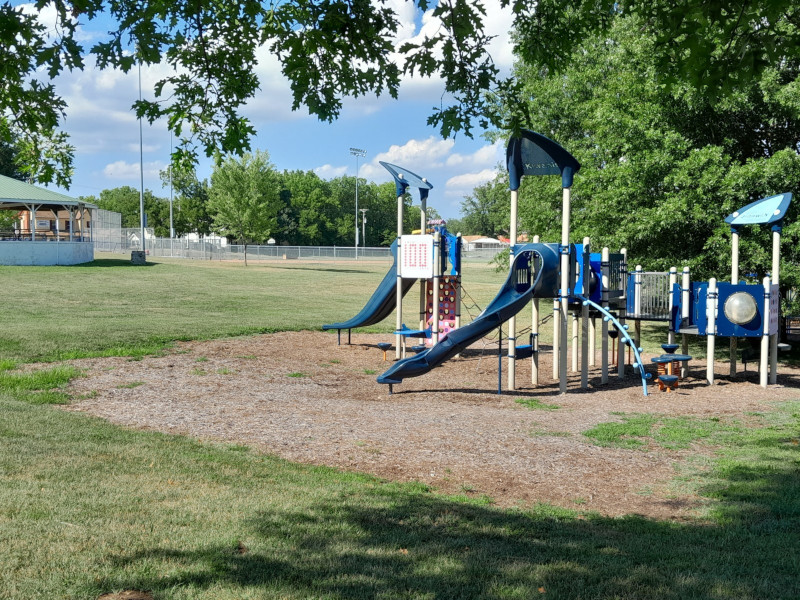 Parks and recreation opportunities
Sconce also draws attention to the importance of the Troy Aquatic Center for the town's residents. He explains that a tax for it was passed in 2010, and the pool was built the following year.
"It's a thriving pool, with a 'lazy river,'" he informs, referring to this popular style of water ride found in water parks, hotels, resorts, and recreation centers; a thing usually consisting of a shallow pool that flows in a manner, not unlike that of a river, "and that's connected to our main city park."
That would be Avery Park, located at 805 Cap Au Gris and situated just north of Troy City Hall. According to the City of Troy, this lovely wooded park boasts an area of a whopping seven acres and has a traditional playground, a half-mile walking trail with many park benches, and barbecue pits for the convenience of visitors. Avery Park also has a pavilion available for rental.
There's also Fairgrounds Park, which is part of Troy's historic district, as Sconce informs.
"It's been around forever," he says. "Our town is more than 200 years old, and that park has been there through most of that period."
Located at 971 Monroe St., Fairgrounds Park has four baseball fields, three soccer fields, basketball courts, skating ramps, a tire playground, a traditional playground, and a duck pond, as the mayor pointed out.
The park's name comes from the fact that it was once the home of the annual Lincoln County Fair. Back in the 1940s, it was the scene for local horse races, as Sconce points out. It shouldn't be confused with the current Lincoln County Fairgrounds, which are located just north of Troy's city limits.
Rounding out the list, the mayor adds, are Weinand and Troy Kiwanis parks and Woods Fort, known for their walking trails, historical significance, and much more.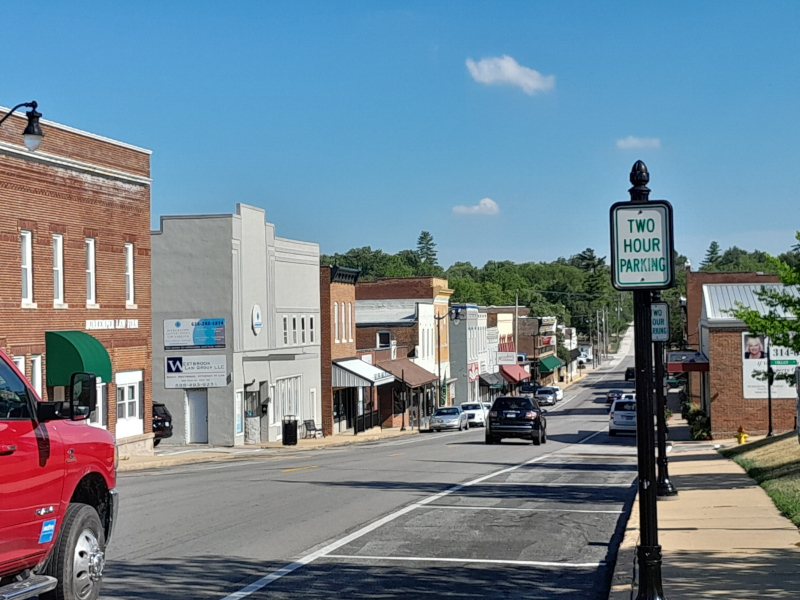 Economic development
With Troy representing Lincoln County's biggest city, as Rodgers reports, most of the local economic growth is occurring in the county seat itself. She adds that Lincoln County as a whole is experiencing the fastest and most significant growth of any county within the St. Louis Metropolitan Statistical Area.
"That includes industrial growth, commercial and residential," as Rodgers points out.
As an example, she cites Toyota Motor-Manufacturing Missouri, located in Troy, and employing some 1,200 people in the creation of cylinder heads for every Toyota vehicle made in North America. The company contributes mightily to the local tax base.
"They're just being a good partner," says Rodgers.
As you might expect, rather than the gravitational pull of planets upon moons and asteroids, large companies attract smaller ones. Rodgers explains that the local Toyota operation draws in other smaller related businesses as well, whether in terms of logistics or light manufacturing.
In addition, General Motors also has a nearby facility, and Boeing, the famous airplane company, has one as well. Everything ties in with the greater gravitational pull of what one might call the St. Louis solar system. There are many smaller communities within the economic orbit of this teeming city of more than 300,000 inhabitants.
All these factors conspire to place Troy in an ideal position, as Rodgers points out.
"We're really in a great location," she opines, "as the Mayor says. You can have that quality of life out here, that small-town charm. But we're close enough (to St. Louis) to also take advantage of all the things a big city has to offer, whether that's jobs or supply-chain matters. We also have people who like to live out here."
Rodgers also praises the strong schools of the Lincoln County School District, and she cites the recent acquisition of the local county hospital by Mercy Hospitals Systems (now Mercy Hospital-Lincoln and Mercy Urgent Care).
"They're able to provide so many more services that weren't offered before," she adds. "There are so many positive things that are just really growing in the right direction."
The next generation
Another example of this right direction, Rodgers continues, was attracting Ranken Technical College into the Troy city limits, last year. According to college representatives, this is the school's fourth such location.
Ranken has been serving the St. Louis region for more than a century, with education and training in a variety of technical disciplines. Ranken's local campus offers students a technical education without going far from their homes.
Then there's the residential slice of the economic pie. Sconce says a new apartment complex is slated to come up in downtown Troy.
Also, the Missouri Department of Transportation is overseeing an overpass project that Sconce says will alleviate traffic problems.
Rodgers notes that Troy has a rosy future ahead of it.
"We want to focus on local, good-paying jobs," she says, "and a good quality of life, so that when our students finish here, they want to stay here."
Sconce concurs.
"For our town to survive," he says, "we want to keep people here."
AT A GLANCE
Troy, Missouri
What: One of the fastest growing regions in the US with economic infrastructure  in the works
Where: an hour out of St. Louis, in the eastern pocket of Missouri
Website: www.cityoftroymissouri.com