Hague Partners 72SOLD
Maximizing Profits and Building Relationships
Offering a unique approach to real estate; Hague Partners provide the keys to realtor success while putting money in the pockets of the homeowner
In the world of real estate, nothing stays the same, as Hague Partners, of Phoenix Arizona, well knows. A sector that is renowned for its cyclical nature has seen dramatic shifts over the last year or so that have kept realtors on their toes. Changing market conditions have also forced many in the business to reevaluate their realtor skillset to better equip them for a tighter market that may now call for more preparation and the use of creative ways to sell properties
Over the last three years, the real estate market has shifted from a seller's market to more of a buyer's market, with properties taking a little longer to sell and realtors a little more hands-on in their approach, as Federal Reserve interest-rate measures have helped to 'normalize' an overheated housing market across the US.
Hague partners have recognized the need to better prepare realtors and equip them with more traditional selling approaches that have worked well over time. For this reason, they have developed 72SOLD, a nationally recognized program that offers a different approach that promises to provide convenience and put more money into the pockets of home sellers. By leveraging online platforms and a 10-part Home Selling strategy, the program aims to attract buyers, optimize property listings, and create a competitive edge in the market.
72SOLD- Revolutionizing Real Estate Sales
Having extensive experience in the real estate industry, Co-Founders Greg and Teresa Hague have witnessed the transformative shift from realtors actively searching for buyers through traditional methods to buyers themselves utilizing online platforms to find their desired homes.
"If you've been in the business, you know that a serious buyer will typically look online two or three times a day to see what's coming up. Yet, the traditional business practice has not changed, even though the way you get in front of buyers has," explains Greg. "The way you get in front of buyers, which used to be a little newspaper ad or a sign which said essentially nothing, is now online, where you can provide quite a bit of information and photography when they first see the home."
72SOLD is a 10-part selling program that starts with how the home is portrayed online, right from the style of photography to the number of photographs shared. "That number must be within a certain range, or your buyer views start to drop off. We can measure that. Also, we know that if you spend the time on a few amazing photos, it makes the price look comparatively better. Buyers reach out for homes based on what they believe the value proposition is, and all they have to judge by initially is the photos," Greg maintains.
From there, the process includes what he describes as "curiosity creating ad copy", which continues to entice the buyer. "Then, in a nutshell, the other steps in the program are what you say to buyers to make them even more interested in seeing the home," he says.
During the showing process itself, the program incorporates a comprehensive seven-step approach to highlight the home's uniqueness and value. Agents are trained to discuss peripheral aspects such as the neighborhood and community, providing insights that enhance perceived value and desirability. "Additionally, we have a step nine process that involves a five-step conversation with buyer agents after they've submitted an offer, enabling us to gauge the buyer's willingness to pay above the offer price. This helps our sellers avoid blind counteroffers and negotiate more effectively," Greg adds.
Our program is designed to help affiliate agents go in and help sell these homes at anywhere from 8 to 12% higher than the national average," says Teresa, "This is a better way to sell homes, and it puts more money in consumers' pockets. It also takes the pain points out of it."
She points out that although many ibuyer companies are promising to simplify the process, the sale price is on average 25% less than what a seller could normally get. "We have come up with a program that offers all the conveniences of an ibuyer program but puts all that money not only back in their pocket, but we've been able to accomplish getting more than even the home is currently worth through our program," she adds.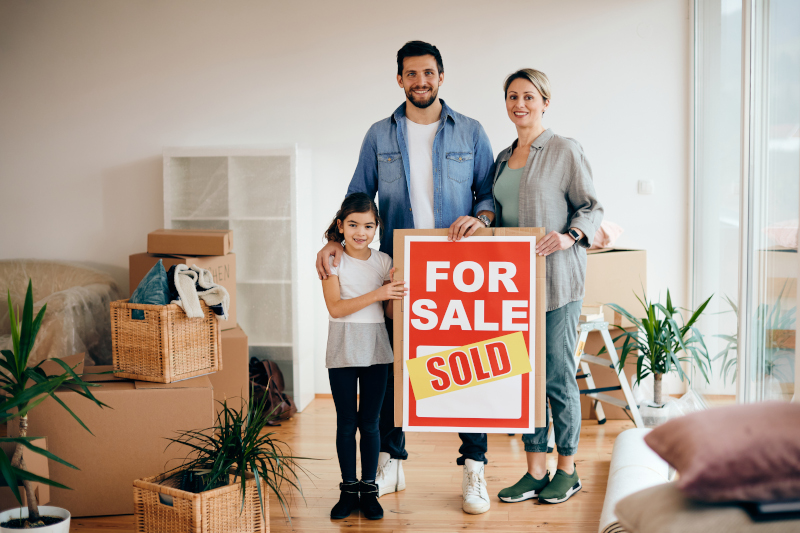 Harnessing Psychological Drivers for Sales Success
72SOLD leverages four psychological drivers that the Hague's maintain are foundational to effective selling. These are scarcity, social proof, fear of loss, and opportunity. In different market conditions, the techniques used in marketing and selling homes may vary, but these four drivers are consistently employed to achieve successful results. In a strong seller's market with high buyer demand, creating social proof and a competitive environment is crucial. Showings are scheduled close together, allowing buyers to see each other and generating a sense of urgency.
"These showings are 15 minutes apart in a two or three-hour window so that buyers see each other coming and going. That creates a competitive environment, the fear of loss. Then we have a process where we talk with those buyers and their agents over the next day and strategically keep using the competitive environment to get them up in price until we find who wants the home the most and who will pay the most," elaborates Greg. In a more balanced market, a public unveiling is planned, with appointments scheduled to give buyers the impression of being the first to see the home, minimizing the negative impact of time on the market.
"The single biggest price depressor is that negative effect of time on the market, even if a home has never been shown. If a buyer sees it's been on the market for two weeks, they presume it's been shown, and consequently, they are going to offer less," he says. "The other price depressor is buyers see a home, but they feel no urgency to move on it, so they start looking at other homes and kind of forget about it."
Teresa Hague's Journey to $1.2 Billion in Sales
With a 72Sold team that averages over $1 billion annually, Teresa Hague recounts the evolution that brought her to this success. "I started with just a couple of people. Greg and I were partners, and we had brought on a third. When Greg decided to go run the company and work on the business, instead of in it, I partnered with our third and it's just grown from there," she relays. "A couple of years ago, with 4 people, I did $400 million worth of sales. Last year was my best year, I did 1.2 billion. I'm up to about 24 agents now."
Although she specializes in high-end homes and luxury businesses in the Phoenix area, Teresa shares that there is also a team who are committed to the $300,000 to $600,000 market, employing the same strategies. "This has been extremely successful here in Arizona, my team closes anywhere from 70 to 100 deals a month just by home sellers reaching out and saying come and show me how I can put more money in my pocket," she conveys.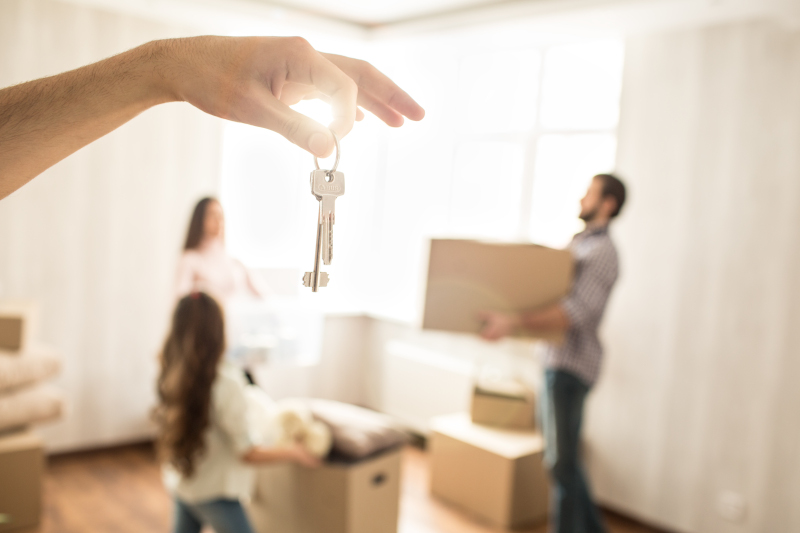 Marketing and Training Initiatives
The company employs its marketing strategies to attract potential home sellers, leveraging its extensive listing inventory and showcasing its unique process. Through their website, "See Homes First," buyers can see any available listings, and the company retains a database of VIP Buyers who are eager to purchase homes and avoid bidding wars.
This database includes buyers not only from Phoenix but also from across the country, as the region experiences a significant influx of people relocating. "We have 252 net-net people moving to the Valley every day. This is important to our home sellers because we've got a following of buyers that are looking. After all, they know we're going to list the best, most desirable homes," Teresa acknowledges.
One unique aspect of 72SOLD is that it is not a brokerage itself, but rather a licensed entity that teaches Realtors nationwide who subscribe to the program. By joining, they gain access to valuable resources such as training, marketing materials, and a protected area in which to build their own business. As a result, agents can earn significant income and outperform their competitors time after time.
Hague Partners places a strong emphasis on comprehensive training for agents who subscribe to the program. Greg offers three training webinars a week, along with an in-depth learning portal containing 400 videos that detail each step of the process. "We want everyone doing our process the same way because we've proven that it's a better, easier way that's more successful for home sellers," asserts Teresa, maintaining that the consumer is the focus every step of the way. Once agents are trained, they typically work in teams and attend listing appointments together, fostering continuous learning and knowledge sharing.
Summarizing what makes Hague Partners, and 72SOLD unique, Greg emphasizes. "We genuinely believe that our job is not to sell homes. We genuinely believe that we can make a difference and that we can put more money in the seller's pockets. Yes, we want them to have a better experience. Yes, we want them to love us. Yes, yes, yes, all of that. But the bottom line is, if you go talk to sellers, and I have all my life, they want more money. It's just that simple."
AT A GLANCE
Hague Partners
What: The Dynamic Duo behind 72SOLD, a revolutionary approach to real estate.
Where: Phoenix, Arizona
Website: www.haguepartners.com