JEI Learning Center
A Franchise With A Passion For Education
Impressive growth and an enviable franchise model equal continued educational success for JEI Learning Center
Not all franchise models are created equally, nor are all equally successful. There needs to be a strategic and coherent model in place, a recognizable brand, and years of proven experience to back it up. For JEI Learning Center, "the franchise learning curve" has been mastered, as it continues to enjoy a highly visible and successful franchise model to be envied.
JEI Learning Center was founded in South Korea in 1977 by Founder and chairman Sung Hoon Park, in the supplemental educational services industry. In 1992 Mr. Park branched out into the United States, opening the first franchise and office in Los Angeles the same year. To date, JEI Learning Center has roughly 500 learning centers worldwide.
The goal is to grow by finding like-minded franchisee candidates with the same passion for education that the company has. This includes the belief that in the right learning environment children have the ability to reach their full potential.
"We want to find people with a passion and dedication to education, who want to provide additional support for the children in their community," says Eugene Ahn, Chief Operating Officer of JEI Learning Center.
JEI franchisees come from all walks of life with backgrounds including banking, pharmaceuticals, engineering, IT, and also having run their own businesses. But the common thread between all these individuals is their devotion to education.
Our franchisees have achieved success in their professional lives from the education they received growing up and now they want to give back to children in their communities.
"When a JEI Learning Center opens in the community, everyone benefits: students, teachers, schools, and parents," says Kevin Ellwood, Director of Franchise Development of JEI Learning Centers.
The organization's franchise structure is based on the founder's philosophy and has been designed to be efficient. Mr. Park believes in developing a student's ability to become independent by evolving into a self-learner. Most supplementary learning outlets create a system where tutors create codependency between themselves and the student.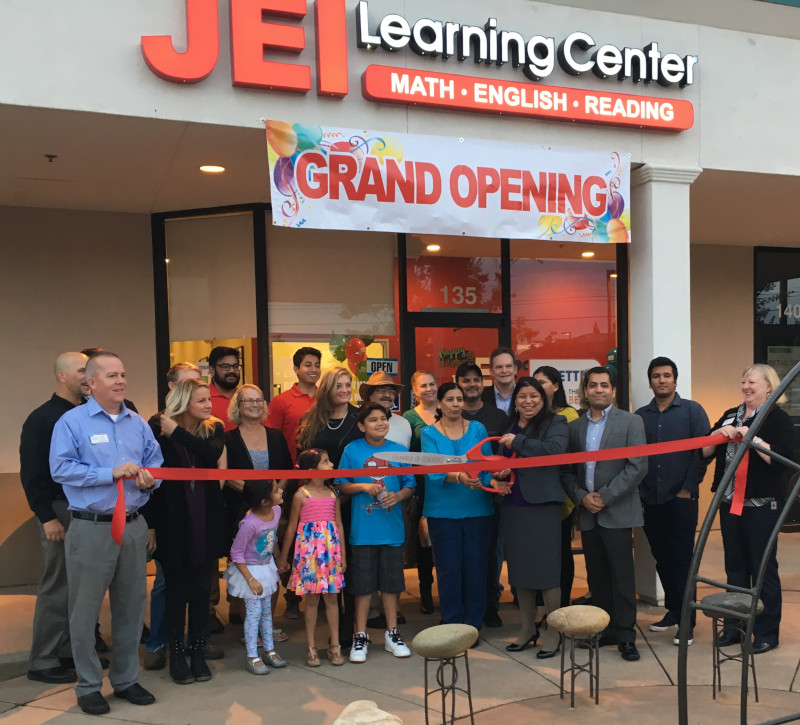 The material provided by JEI Learning Center is ingeniously designed for mastering learning. This means that students start at a level of ability that challenges them, which they must fully understand. The confidence they get from succeeding drives the students to look forward to the next challenge.
"Once a week, with a 1 teacher to 5 student ratio, the teacher guides students to master material in targeted workbooks. The teacher then instructs students on the concepts needed to continue at home. "The self-learning method allows students to be intrinsically motivated, which is an important component to being prepared for the 21st century," says Ellwood.
Instructors are available to answer questions and when students complete tasks independently, they are better prepared to apply their learning in the school classroom. This profound philosophy is ingrained in all levels of JEI Learning.
In the franchise's competitive space, JEI Learning Center offers some of the lowest royalties. Another benefit to the franchisee is the automated inventory management system which in turn, means less involvement by the owner. The system and database monitors the franchisee's inventory and assists with maintaining levels.
Besides utilizing technology to monitor the centers' inventory levels, they also tap into it for instructional purposes, helping evaluate students upon enrollment. These diagnostic tests use JEI's proprietary technological applications to determine the appropriate curriculum for the students, and the precise starting point for optimal performance. It also helps monitor the student's progress, lesson plans, assignment timelines, and the student's next assessments. All this data is fed into a system where it is analyzed, and the instructors and center director are given access to the analytics. The result is an "instructional prescription" for the student.
A unique product that JEI Learning Center offers is the JEI Pen. The pen is designed for learners who are pre-readers. Used mainly for English comprehension lessons, the child can use the pen to touch words on the cover or pages of a book, and the pen will say the word. It will also guide the student by reading the instructions for the student to follow on the page. The JEI Pen can also be used to identify pictures for the student as well.
"The child can touch the pen on a word or graphic illustration if they are unsure of what it is or don't have the vocabulary to describe the item. So the pen helps guide the child to know the vocabulary. We have tied the JEI PEN activities into several levels of our English 'Early-Learners' curriculum," says Ellwood.
The JEI Pen also can pick up individual letters to assist with pronunciation. This is a unique product to the JEI Learning Center and helps reinforce lessons and the philosophy of self-learning.
"We live in a world of technology, and everyone knows that children are exposed to this technology at a young age. But we also believe learning fine motor skills is equally important for young students. The usefulness of our paper workbooks along with a pencil and eraser is a foundational basis for education," says Ahn.
One of the significant subjects students will need is critical thinking. Brain Safari is JEI's comprehensive critical thinking curriculum that is not offered by any of the other competitors in the sector.
While learners can pick up mathematical reasoning in increments, such as learning about addition then subtraction, critical thinking has a much broader scope. JEI Learning Center's critical thinking modules encompass nine different domains, which include creative thinking, spatial intelligence, analytical reasoning and problem solving, to name a few. This variety of subject matter and programs differentiate JEI Learning Center from their competitors.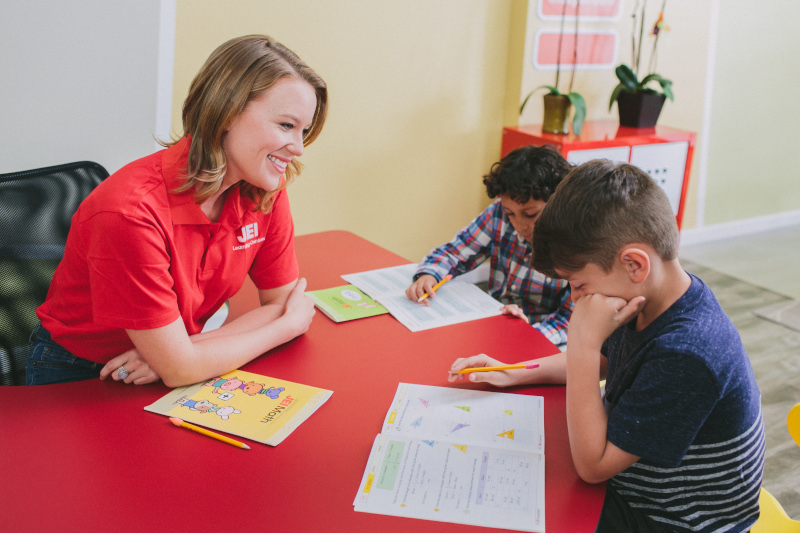 While JEI has been developing great curricula for nearly 5o years, they've also been built to align with school standards within the USA. "We work  with curriculum specialists to develop our workbook programs. These are experts in education and follow the National Council of Teachers of Mathematics and the National Council of Teachers of English so that the curriculum aligns with school standards," says Ellwood.
To become a franchisee of JEI Learning Center, the company estimates an initial investment of around $60,000 to $110,500, which includes the franchise fee of $22,500 and a refundable initial inventory deposit of $5,500.
"We believe our investment fee is relatively small compared to many other concepts that are available. JEI Learning Centers has also just started to offer a new promotion for a start-up incentive of up to $15,000. We believe this would be a great opportunity to offer prospective franchisees a compelling incentive as we come out of the pandemic" says Eugene Ahn, Chief Operating Officer of JEI Learning Center.
Franchisors must also adhere to the requirements of a brick-and-mortar location between 800 to 1,200 square feet, a location that offers prominent signage, and be on the first floor, as the children need easy access. All the centers' interiors are finished with inviting and engaging wall graphics to create a fun, learning environment for the students.
Another element of the JEI Learning Center franchise model is they have protected territories, so other JEI centers cannot be located too close to one another providing peace of mind for its franchisees.
JEI is committed to offering world class training and support to all its franchisees.
The onboarding process for new franchisees takes a week at the company's headquarters in Los Angeles or the East Coast regional office in New Jersey.
"During this week, our training staff goes over every aspect of the JEI business operations, our standards for quality instruction, and provides trainees detailed marketing guidance on how to recruit families who wish to enroll their students.  We discuss their Business Plan to prepare for a successful grand opening, and ultimately how to deliver our quality service to students while making a profit" says Ellwood.
New owners are taught how to build strong relationships in the community with educators, business leaders and parents. Lesson planning and case studies of students, along with how to use proprietary technology, are incorporated into all training. The training department works closely with every new franchisee for an entire year. Once a franchisee has solid operations in place, a special operations team provides ongoing support whenever needed for the remainder of their years in business.
During the pandemic, JEI Learning Center decided to slow down expanding their network of franchises and focus on providing additional support to franchisees who needed assistance during uncertain times.
JEI Learning Center is currently focusing on unit growth and market expansion. Higher enrollments created by Covid, coupled with strong ongoing demand, shows the 'education sector', and JEI in particular, a great opportunity for prospective franchisees. JEI has been operating successfully for nearly half a century in over 500 centers worldwide, utilizing an exceptional educational method that works well for all students at all levels.
AT A GLANCE
JEI Learning Center
What: Highly successful international education brand that continues to set the franchising standard.
Where: Franchise opportunities available in all 50 states and Canada.
Website: jeifranchise.com and jeilearning.com