Opelika, Alabama
The joy of reinvention
Business View Magazine interviews representatives of Opelika, Alabama for our focus on Economic Development in U.S. Towns & Cities
Small, friendly, and resilient, the City of Opelika, Alabama has much to offer. The original settlement was established as "Lebanon" in the mid-19th century, and eventually renamed Opelika, which translates to "large swamp" in the language of the Muskogee people, the first occupants of the land. While accurate way back when, the description certainly belies the natural beauty inherent in this thriving community today.
It's a story of progress, that dates back to 1851, when the Montgomery and West Point Railroad connected Opelika to Georgia, creating a direct route to the Eastern Seaboard. Opelika was suddenly a hub of activity as a primary trade line and the community grew rapidly. In 1854, Opelika was incorporated as a town. During this time of prosperity, warehouses were built for storing cotton and other goods – the buildings were later converted to supply depots during the Civil War and were eventually destroyed in Union raids, along with railroads and government property. But Opelika wouldn't be held back; the citizens rebuilt and by 1870 the town was once again a booming center of commerce.
Now, Opelika is a small, manufacturing center with a population nearing 31,000 people. Mayor Gary Fuller shares, "What has always made the difference in Opelika is the people. People do make a difference to a community and that is certainly true for us. We have exceptional people that live here and work here and raise their families here." For many years, Opelika relied on textile and cotton mills as a main economic driver. With these businesses closing their doors, the city has had to undergo an economic reinvention, and they have risen to the challenge. "We were always recruiting good paying jobs," says Fuller, "but in the last 12 to 15 years, we really had to reinvent ourselves. Now we have more folks working than ever in our history."
Director of Economic Development Lori Huguley explains, "We are very fortunate to have a great location on the I-85 corridor. Things started when Hyundai added a location in Montgomery, which is an hour away. We got the first big Tier 1 supplier to Hyundai. Not long after that, Kia put a plant about 20 miles away. We really became a 'go-zone' for automotive parts manufacturers that supply both Hyundai and Kia, so we have four big Tier 1 automotive suppliers." Opelika is also home to two large distribution centers – Walmart cold storage and Jo-Ann Stores – along with Golden State Foods, makers of McDonald's fresh beef patties. "Even during COVID last year, we announced over $71 million of investment and created 173 additional jobs. That was from expansions of our existing industries and the addition of Bonnie Plants, who are currently building a new corporate headquarters in Opelika right now," reports Huguley.
The medical and health industry also brings investment and opportunity to Opelika, where Baxter International recently completed a $252 million expansion. The company manufactures medical devices for dialysis equipment and employs close to 400 people at their newly expanded 400,000 square foot facility. "They are very good paying jobs, we are very fortunate to have them located in our community," says Huguley. In 2011 Pharmavite, makers of high-quality vitamins and supplements, announced plans to open a manufacturing facility in Opelika, initially investing $76 million. Since then, the company has continued to grow, with nearly $150 million invested and over 400 employees. Pharmavite has been a leader in the health and wellness industry since 1971, making it their mission to provide natural, complete nutrition through essential nutrients and minerals. Opelika's main employer, East Alabama Medical Center has over 3,000 employees. As the regional medical center, the 352-bed hospital provides health services to more than 150,000 people annually.
With such a diverse list of employers in the city, Opelika is also able to take advantage of Southern Union Community College as a valuable asset in terms of workforce training. "Southern Union is a tremendous ally and partner to us with recruitment," says Huguley. "If specific training is needed, the college has the ability to provide that to the companies that come here. They are always at the table with us when we are recruiting new industry." The college also works with the local high school, offering a dual-enrollment program and career training for students who are looking for something other than a four-year college program after high school.
Opelika isn't all work and no play, especially when it comes to pickleball. The sport, which is played using a wooden paddle and a ball has similarities to badminton and table tennis. Mayor Fuller boasts, "I say this with no hesitation, we have the finest pickleball facility in the southeast. We have 12 courts that are covered, so in rainy weather, bad weather, hot sunshine, folks can play pickleball in Opelika. We are so pleased with the participation in pickleball that at a recent city council meeting, the council approved us constructing 12 more courts at our SportsPlex." The Opelika SportsPlex, a multimillion-dollar facility also contains an indoor walking track and aquatic center. The additional 12 pickleball courts will be an added attraction for locals, but also for those outside of the community. Fuller notes, "It attracts visitors to Opelika – they come, they stay in our hotels, they visit our restaurants, and they visit our historic downtown area."
Downtown Opelika has been experiencing its own vibrant transformation over the past 10 years. With walkable streets, historic buildings, and an abundance of unique shops and experiences, there is something for everyone. "It's just booming downtown," says Leigh Krehling, Communications Relations Manager. "We have two breweries and a distillery, several great coffee shops, a lot of unique restaurants – anything from high end to burgers and wings. It's really become a Friday and Saturday night downtown. You used to find a parking place anytime, but lately when I've gone down on the weekends, it's getting tough to find a parking place. It's packed. It's an entertainment district. People can come and walk around, eat, grab a beer, and just enjoy downtown with their family and friends."
During the pandemic, only one business closed in downtown Opelika, while several new, small enterprises launched. Huguley acknowledges, "Our merchants were able to really pivot with the challenges that COVID brought about. I don't know many communities that could speak that well for their merchants who've made it work during that COVID downturn."
In terms of infrastructure upgrades, Opelika is working to improve sidewalks, promoting multimodal, active transportation within the community. The city has also invested $2 million in sidewalk repairs, and to upgrade those that do not meet current ADA requirements. Part of a plan to make all sidewalks and public facilities accessible for everyone. "No one made us do the ADA compliance," says Mayor Fuller. "That's something we decided we needed to do. We thought it would be nice for our existing folks, as well as visitors. It's a work in progress, but we are working on it every day."
Another major infrastructure project includes improvements to an exit off Interstate 85, an important project for Opelika as it will improve the safety of the exit, which is part of the main corridor leading into the core of the city. There are also plans underway to add an east-west extension to the current Veterans Parkway; assisting with traffic congestion and opening new land for future development. Huguley describes another advantage to the new extension: "This extension will connect to our new Opelika Innovation and Technology Park. This park is located on Veterans Parkway, in an opportunity zone. We will be going after high tech companies, headquarters, data, and pharmaceutical companies to locate in that park. It is about 100 acres and would complement our Northeast Opelika Industrial Park, where we have 2,200 acres."
With a growing community comes a need for housing. Planning Director Matt Mosley explains how Opelika is working to fill that demand, recounting, "In the last five years, we've seen substantial growth in our housing developments. We've had over 2,000 new single-family homes that have been platted or planned, we've had 773 townhouse or duplex units, and 918 apartment units that have received some sort of approval through the planning process. The number being built every year continues to climb. Even during COVID we had our highest year ever on record, with 384 new single-family homes constructed. This year, we are on pace to meet or exceed that. We are building different types of housing from townhouses to starter homes – new homes for families and nice luxury homes. All markets are being hit, and we think that's going to continue for the foreseeable future."
When it comes to reinvention, Opelika seems to be doing an excellent job of preserving and advancing the community, making it an ideal place to live, work, and enjoy.
AT A GLANCE
Opelika, Alabama
What: County seat of Lee County; population approx. 31,000
Where: East central Alabama
Website: www.opelika-al.gov
Pharmavite – www.pharmavite.com
Bringing the Gift of Health to Life in Opelika
Over the last 50 years, Pharmavite pioneered the VMS category and has become an industry leader whose growing portfolio of brands, including Nature Made vitamins, are trusted by consumers and healthcare professionals alike. This legacy of making quality products backed by science is even more relevant today, as consumers renew their efforts to proactively support their health and wellness through efficacious products from trusted brands.
Pharmavite's continued success is made possible by their manufacturing sites in Alabama and California which serve as the engine that powers their ability to deliver on their commitment to develop science-backed, high quality products that consumers trust.
The opening of Pharmavite's Opelika manufacturing facility in 2013 brought a new industry to the state of Alabama. The facility employs over 300 employees and manufactures tablets, softgels and gummy vitamins for Nature Made. In fact, it was dubbed the "Home of Nature Made Gummies" because it's Pharmavite's only facility able to execute the entire gummy vitamin manufacturing process from production to packaging.
The 300,000 square foot facility in Opelika sets a new standard for manufacturing excellence in the vitamin and supplement industry, and the fully air-conditioned state-of-the-art facility is LEED certified and designed to produce the highest quality products and provide a comfortable work environment.
There's more to Pharmavite's relationship with the region than just a large company employing a local workforce. The company's purpose to bring the gift of health to life starts with its employees and the community.
"Giving back to local communities that the company has its roots in is an essential part of Pharmavite's DNA," said Jeff Boutelle, CEO of Pharmavite.
The Opelika team exemplifies this spirit of giving back through ongoing grassroots efforts from disaster relief and helping build homes to volunteering at the local food bank.
"Our work varies depending on the community, but one of our main areas of focus is supporting the dedicated efforts of organizations working to provide much needed access to nutritious food despite limited funds and resources," continued Boutelle.
Pharmavite also supports education efforts and access to nutritious food by working with the community garden promoting the importance of a nutrient-rich diet through locally grown produce, area high school students seeking to expand their knowledge in particular professions, and funding the local food bank's backpack program which provides hungry children with nutritious and easy-to-prepare food to take home on weekends and school vacations when other resources are not available.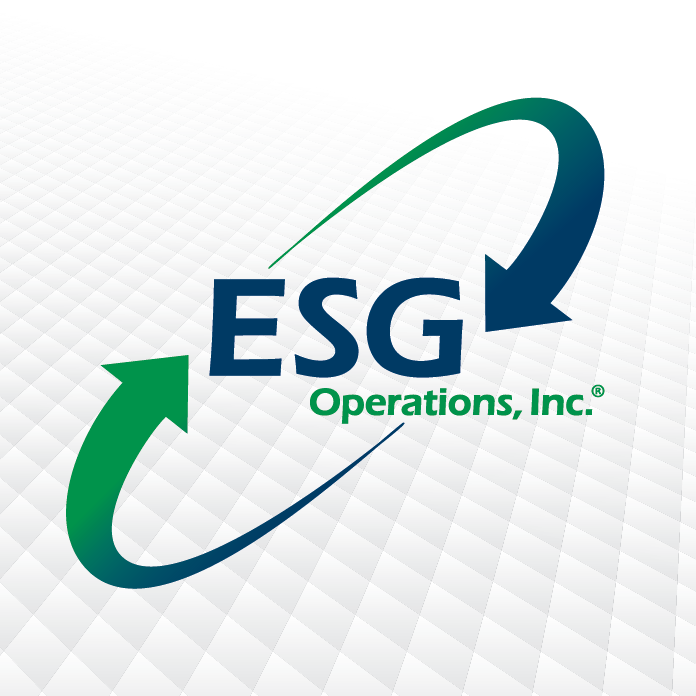 ESG Operations, Inc. – www.esginc.net
ESG Operations, Inc. is the nation's fastest-growing utility operations and public works management company—and the largest in the Southeast. A "Top 200 Environmental Firm in the Nation" since 2011, ESG provides water/wastewater, public works, design-build-operate and water tank maintenance services to municipal and private sector clients.