Niagara Falls, Ontario
Small city with a big reputation
Business View Magazine interviews Jim Diodati, Mayor of Niagara Falls, Ontario, for our series on Economic Development in Canadian Cities.
Home to one of the Seven Wonders of the World, there is much more to the City of Niagara Falls, Ontario than meets the tourist's eye. Just ask Jim Diodati – Mayor of "The Falls" since 2010 and one of the helmsmen leading its strategic growth. His successful bid for office was based on a SWOT (Strengths, Weaknesses, Opportunities, Threats) analysis of the city, followed by a 10-year business plan called 2020 Vision – The Road Map to Prosperity.
Niagara Falls' population is close to 90,000 and growing extremely quickly. Factored into planning for that growth is a strong leadership push to bring the GO train to the city. Recently, Business View Magazine spoke with Mayor Diodati about the exciting GO project, and other amazing goings-on in Niagara Falls. The following is the edited transcript of that conversation:
BVM: Why is the GO train such a priority?
Diodati: "Currently, around 33,000 people from the Niagara Region work in the tourism industry, year-round, but another 50,000 people per day head out on the highway from Niagara to the GTHA (Greater Toronto Hamilton Area) for high-paying jobs. The advantage of a commuter train service is you can get to those great jobs and come home without worrying about delays from traffic congestion or construction. If we're able to plug into that with the GO train, people could happily live in Niagara where housing is much more affordable, where we have an outstanding quality of life, and so many things you don't get in the city.
"The region has worked hard to make sure the transportation infrastructure is in place to bring and sustain growth. The status of the GO train is 2021 to Grimsby, and 2023 for St. Catharines and Niagara Falls. Much more than a train, this will be a catalyst to an explosion of economic development. It's created an unbelievable ripple effect, so now we're touted as the second hottest economy in the country. With growth forecasts coming out, I believe the best is yet to come."
BVM: Are tourist attractions all that Niagara Falls has to offer?
Diodati: "Niagara Falls is often misunderstood. People think it's all about Clifton Hill – they need to know we have regular neighborhoods, churches, schools, parks. We're actually a really nice community to live in. But we're so well-branded for our tourism that I refer to us as 'The Coca-Cola of Municipalities.' I've been all around the world, and I challenge people to show me a person who's never heard of Niagara Falls. We're a small city with a big reputation.
"Because we get 14 million tourists, we've got great restaurants, attractions, and hotels; a buffet of fun and excitement for visitors and residents. Those kinds of amenities you rarely get in a city our size. We also have 125 wineries, and 95 percent of all ice wine in Canada is made in Niagara. With good wine comes fine dining and hotel stays and longer visits. We've also got the best white sand beaches along Lake Erie, horseback riding, outstanding golf courses, and farmers' markets. So, it's the best of both worlds. It all plays together with a great quality of life. And it's only a 12-minute flight from our Niagara District Airport to Billy Bishop Airport in Toronto for $159 return. That's amazing. Plus, everyone likes the proximity to the U.S. border for shopping, or an NHL or NFL game in Buffalo."
BVM: How has the recent housing boom affected the city?
Diodati: "It's a double-edge sword. Because houses here were beyond dirt cheap, compared to the GHTA, people moved down here in droves. We've had this massive growth, and now it's difficult for first-time home buyers to get into the ownership side of things. We're hoping that will ease with enough inventory of homes. As it stands, we're selling out entire subdivisions before the services are even in the ground. Thankfully, we built new pumping stations, and we're expanding that network to handle the growth and the infrastructure. But we want it to be measured growth, to ensure the new neighborhoods still have the warm, folksy character of Niagara Falls.
"Expansion of our trail network is another key aspect of community development. In 2000, we started the Millennium Trail that runs along former open canals on the hydro corridor, which were once seen as a scar across the city. Now, we've done arrangements with Ontario Power Generation (OPG) and we're building a full trail from the north to the south of the city, where you can walk, cycle, blade in the midst of wildlife and nature. The breathtaking Niagara Parks Commission Recreation Trail is another incredible pathway, running from Lake Erie to Lake Ontario along the Niagara River.
"We're also upgrading and rebuilding our parks. Last year, we did ten; this year, another ten. We're connecting the trails, the parks, and the neighborhoods, so people won't feel isolated. All our new roads will have bike lanes for safety. We even built a rubberized trail around the ice surface at our arena, so it's comfortable to use for exercising and socializing regardless of the weather. We want to get people out of their houses, out of their cars, out of their neighborhoods to build that sense of community and belonging throughout the city."
BVM: What technological and green advancements have you initiated?
Diodati: "Originally, the city of Niagara Falls and three other municipalities in our region wanted to find a way to provide high-speed fiber optic cable for the MUSH section (Municipalities, Universities, Schools, Hospitals), so we started the Niagara Regional Broadband Network. From there, we expanded into the commercial sector, and kept expanding so much that we've had the big companies try to buy us out several times. But we're not in it for the money. We're in it for the long haul for economic development.
"Fiber optic has gone from a luxury to a necessity. When you buy a house, you assume there is high-speed connectivity along with regular utilities, so we're also doing wireless. We've since bought out two of the three municipalities, but we keep reinvesting to make it bigger, better, and available to everyone. We want to bring high-speed to areas that can't afford it. This business is something we're happy to own and grow; it brings great rewards through economic development and other ways.
"On the 'green' side, we spent $4 million to upgrade the old sodium lighting on the Falls. The problem with LED technology – it had not come far enough to throw light that far and through the mist. So, we did a worldwide Request for Proposals and narrowed it down to a Japanese company with equipment made in California. It's been so successful; we got a 300 percent increase in intensity, a massive range of new colors, and no dead spots. By putting the lights behind the mist, you can now see more of the Canadian Horseshoe Falls than ever before. The effects that are possible in this digital age are spectacular, and operating costs are reduced because it uses significantly less electricity to create the lighting. We've also changed our city street light to LED. All around, we're more sustainable."
BVM: What major projects are on the horizon for the city of Niagara Falls?
Diodati: "We're building a new center of excellence hospital for many disciplines. It's a consolidation of sites in Niagara south, located in Niagara Falls in a place that's easily accessible. The hospital will focus on seniors, women, children, mental health, and will have an artificial intelligence component. It's a billion dollar plus build on 50 acres; the biggest capital project ever built in the Niagara Region – private or public. With all the best technology and equipment, it will also attract the brightest and best minds in healthcare. We hope to break ground within two years, and we'd like to be cutting the ribbon five years from now.
"We're also building a $150 million, 5,000-seat entertainment center down by the Fallsview Casino, which will bring another one million visitors per year, according to a Deloitte survey we commissioned. And we're so close to knowing if Ryerson University, in conjunction with Brock University, will locate their incubation hub in our downtown Digital Media Zone (DMZ). Ryerson's business incubator is ranked #1 in Canada and #3 in the world. When the GO train and Ryerson arrive in our downtown, it will be the catalyst for great regentrification. People assume Clifton Hill is our downtown, but that's our tourist downtown. Our community downtown is a couple miles away with local delights, experiential dining and, like our entire city, looking forward to a fantastic future ahead."
Check out this handpicked feature on Fine Designs – Making achievement memorable.
AT A GLANCE
WHO: Niagara Falls, Ontario
WHAT: A city of 90,000
WHERE: On the Canadian side of the Niagara River
WEBSITE: www.niagarafalls.ca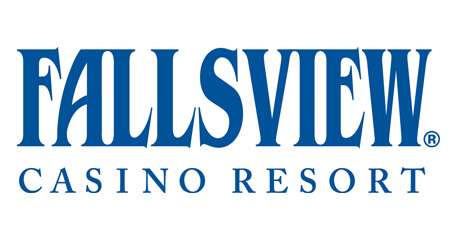 Niagara Fallsview Casino Resort – Built on a cliff overlooking the world-famous Horseshoe Falls, the Niagara Fallsview Casino Resort is the largest and most elegant gaming resort facility in Canada, offering a world-class casino with over 3,000 slot machines and 130 gaming tables. The resort also features a 374-room luxury hotel, a full service spa and fitness centre, dozens of shops and restaurants, the intimate, 1,500-seat state-of-the-art, Avalon Theatre entertainment venue, and over 30,000 square feet of meeting and convention space. It also is home to a collection of over 20 dining options, led by some of North America's most inspired and creative chefs. – www.fallsviewcasinoresort.com

Provincial Construction Ltd. – Provincial Construction Ltd. was founded by Anthony DeSantis in 1965. Since that time, it has serviced over 10,000 building lots and completed hundreds of municipal projects. Its diverse array of construction services include: municipal infrastructure, site servicing, mass excavation, bridges, pumping stations, HDPE pipelines, general heavy civil construction, aggregate recycling, and landscape supply. – www.provconstruction.ca
Cotton Inc. – Based in Niagara Falls, Cotton Inc. was founded in 1979. The Company's line of business includes excavation work, digging foundations, and providing ready-mix concrete. – www.cottoninc.ca
Sani-Gear Fire – Based in Kitchener, Ontario, Sani-Gear Fire maintains and repairs firefighter and emergency worker bunker gear. Sani-Gear's top qualified seamstresses have over 175 years of sewing experience, and the company promises a 48-hour turnaround time from the moment damaged suits arrive for work. – www.sanigear.ca