JZE Building & Restoration
Builder of hopes, homes, and dreams
Business View Magazine interviews Patricia Bear, Owner/CEO of JZE Building & Restoration, for our focus on Best Practices in the Home Construction Industry
"You can't keep a good woman down." That adage is certainly apropos in the case of Patricia (Patty) Bear. Minority woman, Native American, and owner of a thriving home construction company, Patty Bear once lost everything in a divorce and now she's a preferred contractor for Billy Graham's National Relief for Disasters organization. A dynamic powerhouse of energy and ambition, Bear's strong Christian values and 'never give up' attitude have helped her not only survive but excel. That, along with Bear's belief that crisis always brings new opportunities, has fueled impressive growth of her Cypress, Texas company, JZE Building & Restoration, since its beginnings in 2015.
It's a tale of success best told in this inspiring woman's own words. With that in mind, Business View asked Patty Bear to share the story of JZE Building & Restoration, from her perspective as a self-described "builder of hopes, homes, and dreams." The following is an edited transcript of our conversation.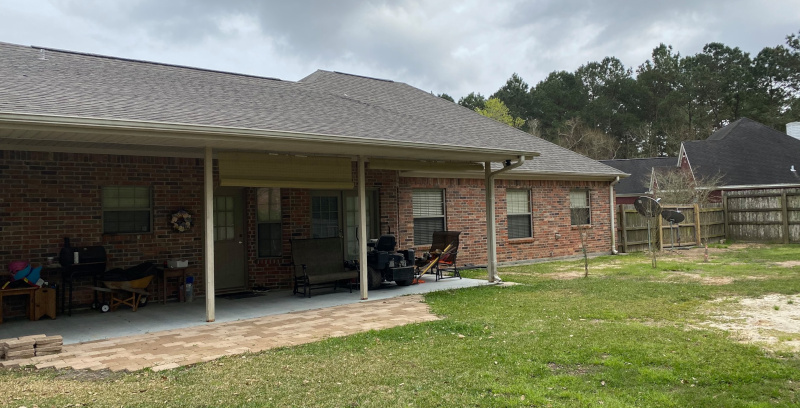 BVM: Can you tell us how the business came into being?
Bear: "Back in 2013, I was going through a terrible divorce, lost everything including my three boys to my husband of 30 years, and I was literally sleeping in my van. I'd never worked outside the home but I was always working on my homes… fixing them, hiring contractors. I've always been a go-getter and helped my husband with the different businesses we had while we were married. We had a manufacturing company, a retail stereo store, sold cars – I believe, now, that all that time I was a stay-at-home mom running businesses for him, God was preparing me for something bigger.
"So after having everything stripped away and missing my boys so much, I had to figure out what to do next. I got jobs massaging feet, valet parking, anything I could do because the court said I had to have proof of sufficient income to get my children back. That's all I wanted. It was very humbling. I knew I could sell anything and lo and behold I ran across a guy who was looking for sales people for a roofing company. He wasn't keen on hiring a woman, but I said, "Look, you have nothing to lose. You only have to pay me if I sell something." So, I worked for him in 2015 and the deal was "If you sell four roofs a month, you'll make $10,000." At that point, I'd have been happy with a thousand, just for a chance to make some extra money besides valet parking and massaging people's feet.
"As it turns out, during that season I sold 16 roofs in one week. Mind you, I saw no money for two months and I was working late nights, knocking on doors, getting clients, and turning in contracts, but didn't get paid right away because they were insurance jobs. But my boss started giving me a draw of $2000, $2000, $2000 for a total of $17,000 in a month. Two months later, I realized I could do this on my own instead of putting money in someone else's pocket, so I started my own business, working with clients for myself."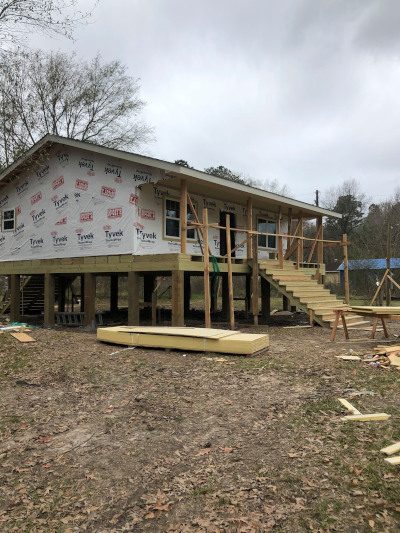 BVM: What was the evolution of JZE after that?
Bear: "Next, I became a home builder with a group of developers (AC Homes). They hired me to do their roofs but then I became the builder for 43 homes in 12 months. I was a contractor and a superintendent. Then I started getting big contracts and I called my lawyer and said, "My last name is Bear and I'm no longer in hibernation, I can't let my children think I gave up. Do whatever it takes." He did – it was a fight but, thankfully, I got my kids back. Best thing ever.
"Then someone from Samaritan's Purse, Billy Graham's National Relief for Disasters, came to me and hired me as a woman contractor. I was with them for two years. And now I'm sharing my story because you can't tell me it doesn't matter what you've been through – what color, what race, what gender. I'm a Native American Indian woman and I was scared that no one would give me an opportunity. But it all worked out. Now, four years later, my oldest son is going to be a dentist, my middle one is in construction, and my youngest just got a scholarship to play baseball. And here I am running my own construction company. The name JZE Building & Restoration represents my three boys, Joshua, Zeke, and Elijah… I had to build and restore my life for them."
BVM: What are some of your current projects?
Bear: "The business is based in Cypress, Texas and I build up to four hours away. Most recently, in Beaumont and Port Arthur, where I was the contractor for Samaritan's Purse. I was always building for someone else but I just built a home myself for the first time, where they said, "Here are the plans, you're on your own." From that, a developer just came to me with 100 acres in Bridge City, Texas and we're ready to start this summer – I'll be their major homebuilder. I'm building a beach house and there are other plans for the rest of the acreage. Many of the 20 or so contractors on my jobs work for me, but I have a lot of sub-contractors, as well. It all depends if I have to send them to different cities – Orange, Beaumont, Port Arthur, Dallas, Austin, you name it.
"There are also other companies who hire me to sell for them. And I do the actual teardown and rebuilds for new construction and restoration. Everything from underground foundations to roofing – a complete home from the bottom up. Business in the area is booming. A lot of people are coming to me because they aren't working during the pandemic, but by the grace of God I haven't stopped working. I don't even advertise, I've basically just built a name for myself because people have seen my work through Billy Graham's program. First of all, it's an honesty thing. Especially in construction. There are a lot of thieves out there, taking money and not finishing the job, especially during the storm season. I wanted to be that safe haven for people to know there is someone who will be honest and lead you through the process and make sure you're getting what you're supposed to. I do what I say.
"Right now, I'm restoring a 1942 home around the corner from Texas Southern University. We started two months ago and we're almost done. I didn't know that this was my passion. I had no idea, but God uses the broken, and crisis brings new visions, new dreams, new opportunities and you have to take advantage of them. I knew there was something better for me and now I have everything I could want. Especially my self-confidence. That was the hardest part."
BVM: What does the future hold for Patty Bear and JZE?
Bear: "Looking ahead, I'll continue to keep the company going and growing. My dream was to be a homebuilder and now I am, but for private people. I've already turned in six plans to the developer and we'll start building soon in that community in Bridge City. When I sit with a client, I like to give them as much visual as I can. I have my guy there in the meeting sketching out everything with a pencil – that to me is old school and they can see it right there and then. Or I'll send them a sketch of the changes we're going to make, but I like to give them my opinion and get their opinion and then we incorporate them together. I also do a lot of before and after videos and post them on the company Facebook page. Especially the restorations."
"My personal life and the business are intertwined. It's like in our own lives, you have to build and restore yourself. That's why I love the restoration business. Using the old and turning it into new. I gave up time from working with builders of million dollar homes to work for Billy Graham's ministry. These were very poor people. But during those builds I got to minister to people, especially single moms, and share my story. You get rewarded so much more when you're not looking at the money you're making, you're looking at restoring people's lives one day at a time. Anything is possible.
"I'm a one-stop shop. Clients don't have to go through several different people. I can handle everything, give them peace of mind. I also offer financing. JZE is a minority/woman owned business, I'm bilingual (Spanish) and I'm here to help people, no matter what. And I'm willing to give people advice, even if they don't go with me because you're not for everybody. When you're looking for a contractor it has to be a good fit. The business is growing well now, but when it grows too fast it can get out of control. And then you can't focus on customer service and relationships, which are key for me. So, I'm going to take it slow and enjoy every day."
Amen to that, Patty!