Ontario General Contractors Association
We build Ontario
Business View Magazine interviews Giovanni Cautillo, President of Ontario General Contractors Association, for our focus on the Ontario Construction Industry.
Founded in 1939 by a group of 11 general contracting firms, the Ontario General Contractors Association (OGCA) has grown into the largest representative association in the construction industry. Over eight decades, the OGCA has worked to build Ontario by assisting members to deliver construction excellence in the Industrial, Commercial, and Institutional Sectors. Membership includes small, medium, and large firms representing both union and open-shop contractors – accounting for approximately 70 percent of Ontario's Industrial, Commercial, and Institutional (ICI) projects and almost all of the Alternative Finance Projects (AFPs).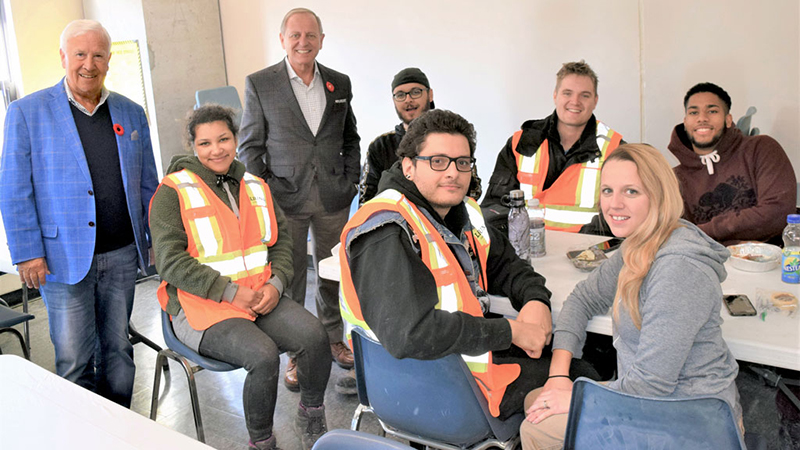 The OGCA was originally formed to bridge the gap between national and regional associations and continues to keep the interests of Ontario's general contractors and the safety of construction workers at the forefront. Through strong alliances with the Ontario Association of Architects (OAA), the Association of Consulting Engineering Companies – Ontario (ACEC-Ontario formerly the Consulting Engineers of Ontario), and the Canadian Construction Association (CCA), the OGCA advocates for the construction industry at all levels of government and keeps members well-informed on what's happening in the industry.
Business View Magazine recently spoke with OGCA President, Giovanni Cautillo, about the Association's commitment to advocacy on behalf of its members, as well as his insights into current challenges and the future of the industry in Ontario. The following is an edited transcript of that conversation.
BVM: How would you describe the evolution of OGCA over the years?
Cautillo: "Back when it began, over 80 years ago, our founders realized that the sector required a proactive voice for general contracting across the Province of Ontario. The need, at the time, was consistency and standardization for contracts, including standardized payment terms, contract specifications, and general conditions. The OGCA's mission has expanded and is not only centralized on procurement matters but also on safety, and advocacy, for members. To date, our members account for approximately $12 billion of construction each year in Ontario. We're focused on the infrastructure needed to support growing communities, as well as the niche of the industrial, commercial, institutional (ICI) sectors.
"We have 194 members and five tiers of membership based on dollar volume of business. In tiers one and two, we have approximately 80 percent small- to medium-sized contractors. And tiers three, four, and five are the larger contractors who do a great deal of the larger heavy infrastructure work, and Infrastructure Ontario work. There are no individual members; it is all companies – a small company may have 20 to 30 employees; a large firm may be upwards of 1,000 workers. Each company has a vote at the table and a voice, so a small contractor can have just as much effect as a larger firm."
BVM: How do you communicate with members?
Cautillo: "In this day and age, we focus on the technology around us. We're currently in the process of revamping our system to be accessible for our members. We're going to a cloud-based VoIP, so a member actually connects with a human person when they call in. That's an important note nowadays because so much is automated.
"We also do bi-weekly email blasts, bulletins to our members, and tender alerts. We have ongoing conversations when it comes to our website; we're continually posting articles that the OGCA has written or is being asked to comment upon. And we provide members with an annual report that summarizes the year holistically. In addition, the OGCA has launched a webinar series that will occur approximately every two (2) months and that deals with timely and important issues for our members. The webinars will be snippets of information – anything from innovation, to safety, to a discussion on a regulation or legislation that's just come down the pipeline – whatever is necessary for our members to succeed."
BVM: Why would a potential member want to join OGCA? What are the benefits?
Cautillo: "We provide the information contractors need to deal with everchanging requirements. Our committees have some of the most vetted and vested participants who are very forthcoming with information. One of our pillars is promoting safety excellence among our members and they have given us a mandate that a Certificate of Recognition (CORTM) is important for our members to clearly demonstrate to the industry a higher level of safety. CORTM is a third-party audited system that allows for a demonstrable outcome and a number, regarding how well your safety is based on your policies and procedures within the CORTM rating.
"Our members benefit from that share of information, just on the safety side of things, to assist smaller and medium-sized firms in obtaining that CORTM certification, as well as access to regulations and the OGCA position at certain governmental bodies. Recently, I was part of the Standing Committee on Finance and Economic Affairs for the Government of Ontario. We tabled our recommendations for our members with respect to the COVID-19 response, and what we need to move forward as an industry. A small independent general contractor may not have access to that level of exposure, so you have a much larger voice as an OGCA member."
BVM: How have you advocated during the pandemic to ensure the health and safety of your membership?
Cautillo: "First, we took immediate action to have the ICI sector reopened. Much of our work was deemed by the Government of Ontario to be non-essential and our sector of construction was closed from April 3rd to May 17th. But since reopening, the OGCA members have been able to demonstrate through the WSIB (Workplace Safety and Insurance Board) that the construction industry is by far one of the safest sectors to work for. Just to illustrate, as of mid-October, WSIB accepted over 5,600 workplace claims – only 25 of them were from construction. OGCA general contractors have increasingly been focused on safety and COVID-19 has elevated that to a different level now.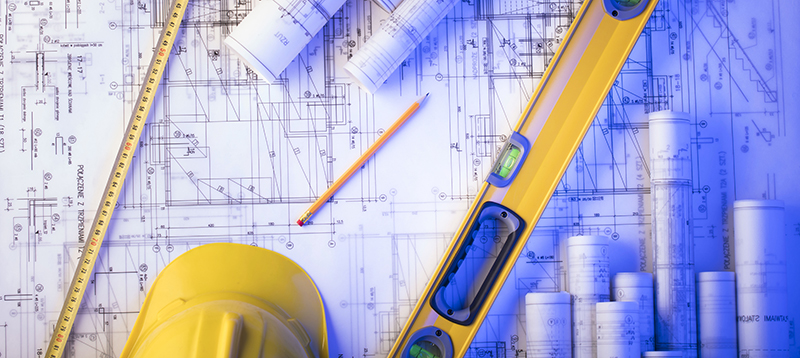 "The industry as a whole has invested heavily into sanitation, training, cleaning, physical distancing, personal protective equipment, stations where people's temperatures are taken, and even the scheduling of our work to be sure that no two employees are working in close proximity to each other. As an industry, we have really stepped up and moved the ball forward in direct response."
BVM: What are the main priorities of the OGCA staff?
Cautillo: "We have a staff of seven in the office and their main focus is the membership. The whole basis of an association is to provide information and we advocate for them because that's part of our mandate. Along with safety, we talk about procurement issues; we collaborate with buyers of construction to establish fair procurement practices and contract language. We're constantly trying to educate the membership and promote training and learning opportunities. On behalf of my staff, we're trying to push forward a level of excellence and engage with the members and relevant stakeholders in effective interaction and promote the continued success of the Association."
BVM: What are the most important issues OGCA and your members are dealing with?
Cautillo: "Pandemic responses clearly take over a large portion of my time in regard to ensuring costs attributed to the pandemic are captured properly in contracts. And to push the buyers of construction to release more projects without encumbrances. That applies to small, medium, and large. We're not asking the government for a handout. We're not looking for a dollar value in some sort of stimulus. What we're asking the government to do is stimulate the economy by putting more projects out into tender, so they can actually get the ball rolling. People want to work; they're tired of being at home, and they want to feel that sense of satisfaction again.
"On the innovation and technology side, there's a plethora of different advances, especially in imaging and going paperless. On a jobsite, you're entering things on a tablet and systematically they're generated into payroll, into inventory, into the order desk. It's a seamless system so you're not replicating things. I think that is the next stage of construction. We'll be a lot more digital in our footprint, as well as the use of drones and robotics to inspect the structures we build. Unfortunately, COVID-19 is my focus right now; the contracts that are currently being tendered, and language specific to COVID-19 or lacking any reference to it. And getting everyone back up and running 100 percent."
BVM: How will OGCA continue to be a viable voice for its members in the coming years?
Cautillo: "You'll always need a voice to state your case for general contractors. So, the advocacy aspect doesn't diminish or disappear. We're still pushing forward with the WSIB to have our new separate rate category's premium reduced to reflect our safety band cost performance.
"I would love the opportunity to once again host events. That isn't possible right now, but I think it's helpful from a networking standpoint for members to talk to members. That's one of the reasons we've moved toward a webinar format. And I want to make sure, for bidding purposes, that we have direct access to the buyers of construction, and include the ability for the owners of construction, like municipalities, to reach out and table their capital works projects for the upcoming year, so our members can ask them directly the specific questions that are pertinent to their workflow. Outside of that, it's getting things reopened. We're working, but not at capacity, a lot of it is projects that are taking longer than anticipated due to COVID-19, or you're starting projects with lesser staff or workers onsite.
"We want to work alongside our members to make sure there is consistency and that their voice is being heard – especially, for the small- to medium-sized contractors. We understand that sometimes they get lost in a discussion and we really want people knowing that the OGCA is there for them. COVID-19 may have solidified a new way of doing business on the health and safety aspect, and this may be the new normal from now on. So, we want to ensure that the government is acting in the best interests of our sector and construction as a whole. And we are proud to be the voice for the industry."
AT A GLANCE
Ontario General Contractors Association (OGCA)
WHAT: Trade association for the Industrial, Commercial, and Institutional construction sectors.
WHERE: Toronto, Ontario
WEBSITE: www.ogca.ca