RAM Construction Services
Waterproofing and More
Business View Magazine interviews Erica Mazur Nagel of RAM Construction Services, as part of our focus on best business practices in the construction industry.
Founded in 1918, RAM Construction Services, with headquarters in Livonia, Michigan, is one of the oldest and most experienced waterproofing and restoration contractors in the United States. Completing more than 2,300 projects per year, the company has grown into the largest Midwestern specialty contractor, featuring multiple divisions including: building facade restoration, concrete restoration, new construction weatherproofing, DOT overlays and sealers, plus various other maintenance and repair capabilities.
Recently, Business View Magazine spoke with Erica Mazur Nagel, RAM's Director of Marketing, to learn more about this century-old company's history, its operations, and its place in the construction industry. The following is an edited transcript of that conversation.
BVM: Can you talk about the history of the company?
Nagel: "RAM was formerly known as Western Waterproofing Company, which has been around since 1918. They started as a material fabricator; they created a product called Restocrete, which was used as a waterproofing system on buildings. Then in 2008, we rebranded as RAM Construction Services to pay homage to our founder, Robert Albert Mazur. He bought a part of the franchise back in 1973, so the Mazur family, of which my brother and I are third generation, has been involved with RAM for almost 50 years. He passed away about four years after he purchased part of the franchise; my father, at the time, was 19. His mom took the reins until he graduated from college, and in 1983, he stepped in as Acting President. At the time, there were 17 employees on the payroll. As of last week, we are proud to employ 856 talented and motivated people.
"The company, at that time, was in a pretty rough area of Detroit; we had guard dogs in our warehouse yard to protect our office, trucks and other assets. But someone actually poisoned the dogs and we were robbed numerous times, so my father decided to move the company to Livonia in 1991, which is where our home base is, today. It's one of seven satellite locations across the Midwest, now. We have three offices in Michigan, three in Ohio, and one in Minnesota. We've grown to accommodate four specialty divisions of RAM, so while we started as a waterproofing contractor only, we branched out and started a division dedicated to building restoration, and we also have a concrete restoration division. When the country was going through the recession, my father saw a speech by President Obama, which referenced the budget being allocated to fix our infrastructure across the United States. My father began to research the possibility of applying epoxy and sealers to bridges across the country; since we apply similar products in our concrete restoration division, he thought that this couldn't be much different. He ultimately took a risk and decided to start training our crews and buying products and equipment. The DOT branch was established in 2009 and has proven to be very successful. Last year, we travelled to 25 states to perform concrete repairs and apply various coating products to bridges."
BVM: Who are RAM's main clients?
Nagel: "Everything that we do is commercial, and all of our specialty divisions are interconnected. We've settled into this very specialized contractor niche; we're not a general contractor. We work, very often, directly for building owners; we work for developers; we work for property managers. Sometimes, they hire general contractors and we'll work alongside or for them, as well. For three of our four divisions, our clients are primarily in the Midwest; and as stated previously, our DOT division travels for state, local, and federally mandated work."
BVM: What characteristics give RAM a competitive edge over other companies that offer similar services?
Nagel: "Our competitive edge is the longevity of RAM. We've hired some incredible, talented craftsmen, who are masons, cement finishers, waterproofers, roofers – many of whom have worked for us for a really long time. Our employees have learned the tricks of the trade, first-hand. Even our office staff boasts longevity. Our Vice President started out as a mason, he worked his way through the ranks, and he now is the Acting Director of our DOT Division; he's been with us for over 30 years. It's not uncommon to meet a RAM employee who has been with the organization for 20-30 years, across the board. We also have some of the most experienced estimators and project managers, who are true problem solvers. It's a well-established, very loyal team of people who make RAM what it is. We've become the go-to company in our industry – definitely in the metro Detroit area and, surely, the Midwest – to solve problems on buildings, parking structures, bridges, or new construction. We're the first people called if there's a leak; we're the ones called if a building has something going on that's a little alarming, because people trust that we have the experience."
BVM: How does RAM go to market?
Nagel: "Networking and word-of-mouth are extremely important in the construction industry. We have a lot of repeat customers and testimonials that introduce us to new clients. We're on some high-profile projects here in the Midwest – we're helping to restore the Michigan Central Station for the Ford Motor Company, and the Book Tower for Bedrock, which are both iconic and historic façade restoration projects in Detroit. There are also projects like JACK Casino – we've been awarded a two-year project in downtown Cleveland to restore their parking garage. Those projects are so high-profile that it's impossible for anybody not to see our banners and see what we're capable of."
BVM: Anything new at RAM that will affect the way the company operates?
Nagel: "We're always expanding what we can do in the field; we're always looking for new products that can compete with what we've used for many years – products that will last longer, that are more budget-conscientious. That's always a work in progress.
"We host training seminars for our crews every year. Our safety department is second to none. We were awarded the AGC (Associated General Contractor) Bronze Award for our safety department this past February. Before, we had safety captains who would help to train all new employees, but we started recognizing that OSHA (Occupational Safety and Health Administration) was taking safety a lot more seriously and we realized that we had to, too. So, now, we have a Safety Department whose sole job is to visit job sites and make sure that our personnel are trained properly, that PPE (Personal Protective Equipment) is being utilized correctly, and that all OSHA standards are being maintained.
"For example, when you grind out a mortar joint, or demolish concrete, there's silica dust, and a few years ago, OSHA pointed out that silica dust is dangerous and needs to be contained, so that it's not in the air affecting the craftsmen or any people around them. At the urging of our safety department, we started performing dustless experiments, like using dustless equipment that literally vacuums any residual dust, or watering down areas before demolition so that no dust can rise. We started air monitoring for dust in everything we were doing about a year before the new silica standard went into effect. When the new standard was implemented, the RAM team was already prepared."
BVM: What are some of the company's current challenges?
Nagel: "We're a union-affiliated company; we rely heavily on the unions to find and help us train a skilled workforce. But we recognize that there's a national shortage of skilled labor, because it seems that everyone is now opting for a four-year college degree; there aren't a lot of young kids going into the trades anymore. We're working with a local high school to get young adults interested in joining the trades by trying to promote these very reputable careers that have incredible job security and won't require the debt incurred with a four-year degree. If the economy stays the way it is, right now, and we're still getting these opportunities to restore and help to build these huge buildings across the Midwest, we are going to need skilled people in the field to do it. So, we're publicizing skilled craftsman jobs to people who are looking either for a career change or are just joining the work force. That's something that we're continually trying to get our arms around."
BVM: What are some of RAM's long-term goals?
Nagel: "We're always exploring more ways to keep our personnel safe in the field. We're also trying to think to the future environmentally; to use less paper in our office. Our industry is a little behind the eight-ball on this, but we're working with some new software systems to help us achieve this."
BVM: Anything else that you'd like our readers to know about RAM Construction Services?
Nagel: "We add a level of professionalism to the construction industry that you typically don't see. Our personnel are all outfitted in clean and well-maintained RAM and safety apparel. You go by any RAM job site and it's just a little cleaner, a little more organized, a little more professional, and we really take pride in that. We take pride in our RAM image.
"I'd like to take a moment to thank the people who we interact with daily in our industry. We work with very reputable and longstanding general contractors, property managers, and building owners; we can't thank them enough for giving us the opportunity to work side-by-side with them on some of these historic developments. We've got incredible suppliers who provide us with sealants, waterproofing materials, and coating systems. We're grateful for the beyond-talented people who cut decorative stones for us and the true artists who create terracotta replicas for our historic projects. We are just thankful for all our partners that work alongside us towards mutual success."

AT A GLANCE
WHO: RAM Construction Services
WHAT: A waterproofing and restoration contractor
WHERE: Headquarters in Livonia, Michigan
WEBSITE: www.ramservices.com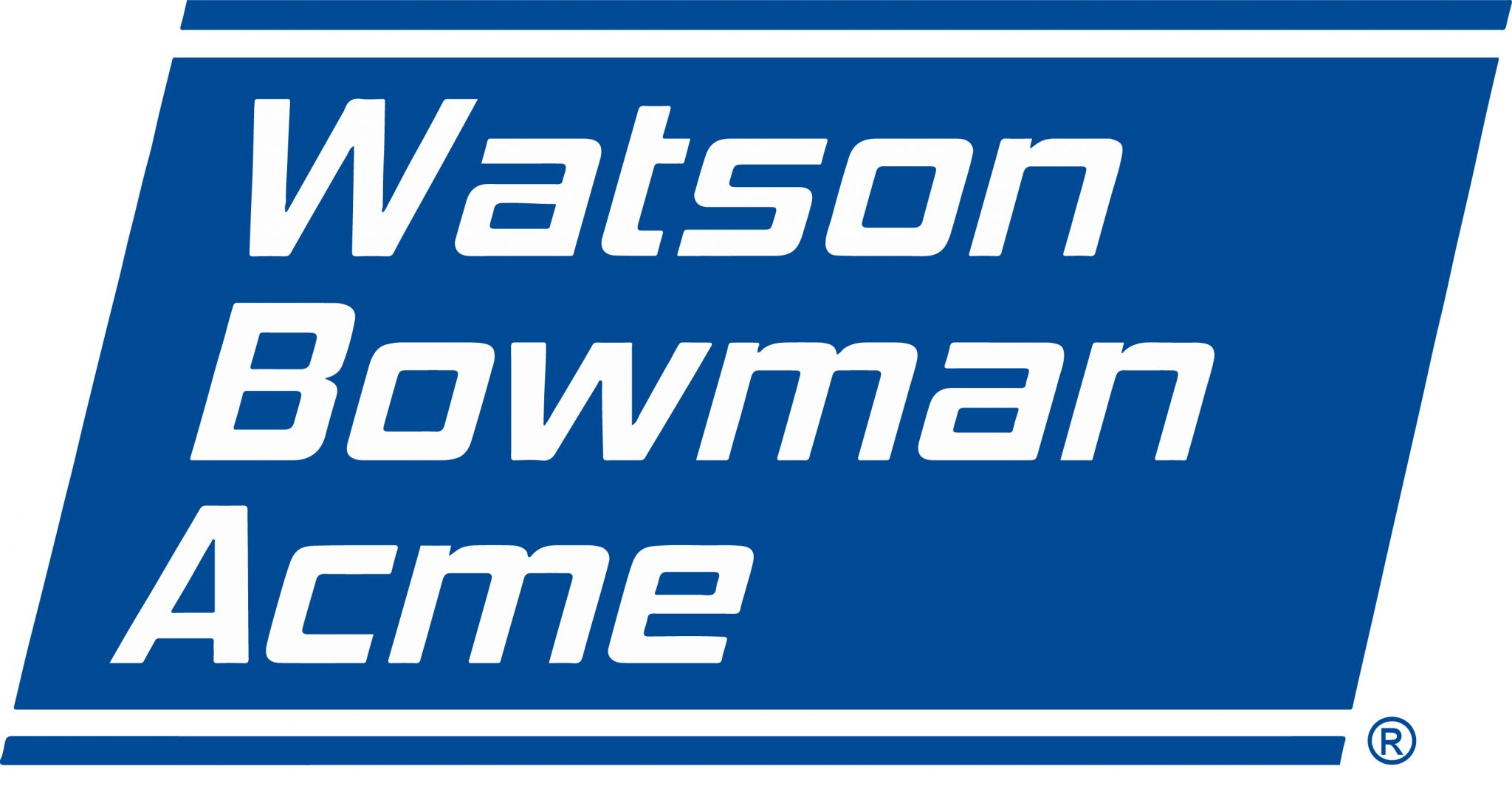 Watson Bowman Acme – www.wbacorp.com
Watson Bowman Acme has provided high-performance expansion joint systems and solutions for the commercial construction industry since 1950. We offer a growing range of products and systems to provide long lasting solutions that answer your difficult new construction or rehabilitation projects. We are fully resourced to deliver results and exceed the expectations of our customers. WBA's systems excel in protecting and extending the service life of these structures. Building upon our engineering expertise and our comprehensive knowledge of seismic movement, structural behavior and vehicular loading, we are able to provide the highest quality and performance available from an expansion joint manufacturer. Watson Bowman Acme is your strongest partner for expansion joint systems and responsible solutions.