Jackson Local School District
Shaping The Future
With the students in mind, Jackson Local School District is bringing education to life
Located in the heartland of Ohio, the Jackson Local School District (JLSD) is a vibrant educational environment dedicated to fostering growth and development among its nearly 5900 students. Six school buildings serve as the backbone of the district, catering to pupils from kindergarten up to high school. While the district is wide-reaching, it remains sharply focused, operating with a clear mission: keep the main thing, the main thing.
At the helm of this mission is Superintendent Christopher DiLoreto, a beacon of guiding principles. "Our focus over the past 12 years has been centered on five core values," he reveals. These pillars are student achievement, resource management, governance, communicating and collaborating, and safety and security.
Student achievement is at the forefront of their guiding principles, a testament to their commitment to excellence in education. However, DiLoreto explains that the district also considers resource management an equally significant pillar. "We're a service-based industry, so first and foremost, it's our people. Managing the people within our organization, our students, parents, and the greater community of Jackson," he states, noting their responsibility extends to around 40,000 residents. This resource management encapsulates their extensive physical infrastructure, which includes approximately 1,000,000 sq. ft under the roof, about 80 school buses, and tech resources.
The district's commitment to stewardship is evident in its management of approximately 660 employees and the oversight of a sizable operating budget nearing $80 million.
Underpinning its operations is a comprehensive governance structure that seeks to comply with federal and state laws, labor contracts, and board policies. DiLoreto recognizes the weight of their responsibility, "We want to be the best in terms of governance."
The team behind these initiatives is as dedicated as the superintendent himself. Assistant Superintendent Barry Mason and Director of Curriculum, Instruction & Assessment Dr. Monica Myers have been instrumental in driving these goal areas, affirming that the success of Jackson Local School District is a team effort and a community achievement.
Navigating Post-Covid Learning and Advancing Curriculum
Diverse and innovative programs shape the curriculum at JLSD. Among these is the in-house career and tech program, established in collaboration with three other schools. "Our students can choose from 7 programs housed at Jackson High School or 29 additional programs housed at one of the three partnering schools that make up the compact. "This collaboration among compact schools prepares students for the workforce and creates opportunities to acquire industry-relevant skills in high-demand sectors," Myers said. It demonstrates the district's commitment to bridging the gap between education and employment.
Dr. Myers explains, the compact has recently employed a coordinator to assist students with networking for internships, apprenticeships, and job applications post-high school, bringing a fresh dynamism to their career and tech initiative with a thrust toward workforce development.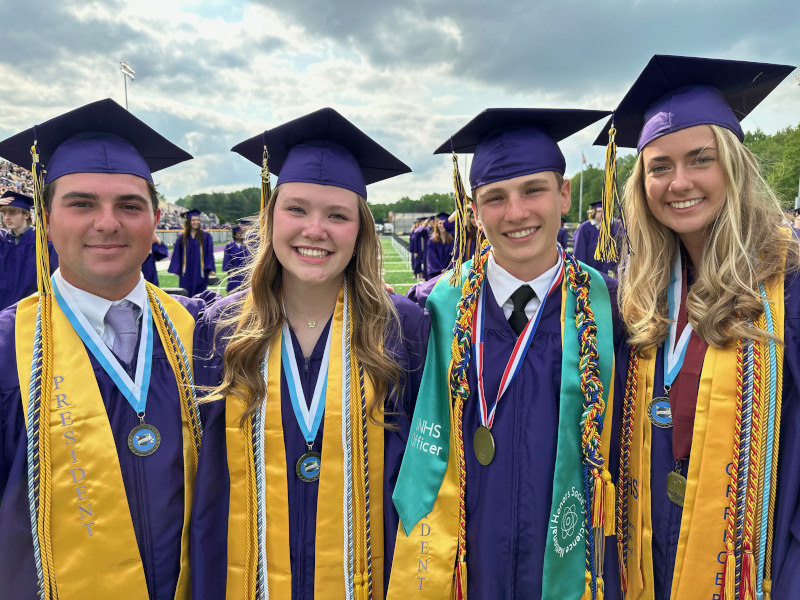 In addition to many of the career and tech programs offering transferable college credit, the district also runs the Ohio College Credit Plus program in-house. Open to students from grades 7-12, 21 courses are offered at the high school taught by Jackson teachers who have received adjunct status. "We have approximately 500 students taking 700 courses in college credit plus," Dr. Myers shares, pointing to their partnership with Stark State College. In a remarkable feat, students can now graduate with a Jackson High School diploma and an associate degree thanks to a recently established pathway.
The district's curriculum also embraces two in-house academies, The Jackson School for the Arts that focuses on nurturing talents in dance, theater, and various art courses and the Jackson Academy for Global Studies that focuses on student empowerment to investigate the world, recognize perspectives, communicate ideas, and take action. The district also offers 26 Advanced Placement courses with the AP Capstone to further expand student opportunities.
Looking Ahead: A Vision of Safety, Leadership, and Opportunity
Mason expands further on the centrality of community engagement in the success of Jackson Local Schools. He sees the community's deep understanding of education's value as a driving factor in their proactive participation. "People move to our community because they're engaged, they're involved," Mason expresses, appreciating the exceptional level of commitment shown by parents and community members.
According to Mason, one key aspect of their community outreach strategy was the appointment of a communications director. DiLoreto envisioned this position as a conduit to ramp up communication with parents and the greater community, ensuring full awareness of the school's initiatives and the success of its students. The district's communication strategy includes surveying students, parents, and employees to gather data on their experiences. The pulse surveys give the district immediate feedback on stakeholder experiences.
As the district maps out its path into 2024, key figures at Jackson Local Schools have their sights trained on three primary goals: broadening student opportunities, harnessing technology to ensure safety, and nurturing the next generation of leaders.
Dr. Myers outlines an expansive vision for the students that goes beyond traditional academics' boundaries. She is focusing on enabling each student to "find their niche," whether that path leads to work readiness, enlistment, a two-year college, an apprenticeship, or a four-year college. She emphasizes the importance of supporting the students with a "social-emotional piece," illustrating a comprehensive, student-centric approach to education.
Meanwhile, attention to all five pillars of the district's mission is vital. Safety and security have become increasingly vital in the aftermath of the pandemic. Innovative technology is crucial to enhancing safety and reassuring parents and staff. He notes, "There are several different things that we've done coming out of the pandemic that we felt added safety to varying degrees."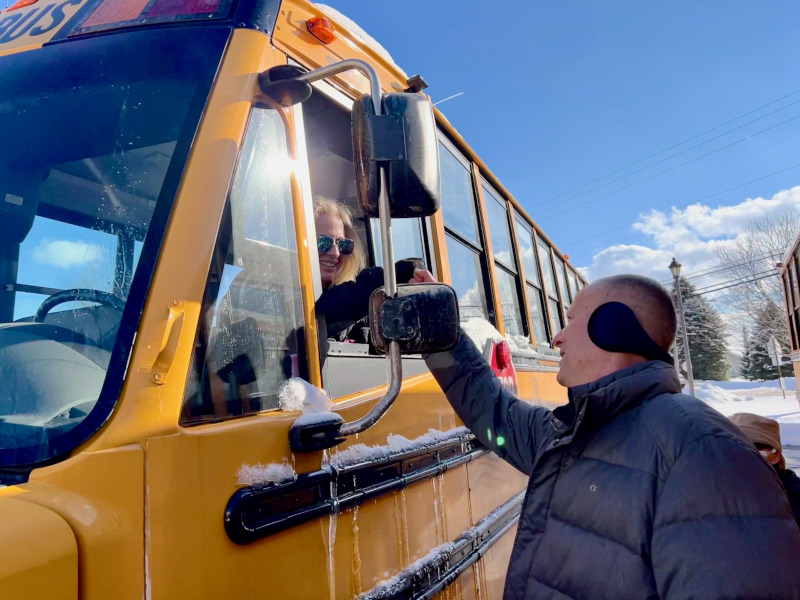 One example is the introduction of smart ID badges for students. These cards enable students to scan on and off the bus, providing a way to track attendance and movements. "It's reassuring to parents and convenient for them to know both where their child is on the bus and where the bus is in relation to their stop," Mason said.
These smart cards serve multiple purposes. They double as a pass for accessing school meals, replacing traditional keypads. In this way, the district has cleverly transformed a simple ID card into a multi-functional tool contributing to safety, convenience, and reassurance for the school community.
Creating efficiency by integrating technology
While a school district is not a business in the sense that it manufactures a product for sale, Superintendent DiLoreto is keenly mindful of the business operations of the district. Both DiLoreto and Assistant Superintendent Mason have received MBAs. Every decision the district makes and initiative it attends to has to fall into one of its five core values.
While no one area is more important than another, DiLoreto and his team pay considerable attention to safety and security. Among the district's management team is former Jackson Township police chief, and three retired state highway patrol troopers with about 60 years of supervisory experience. That includes security director Cory Davies, who recently retired from the patrol as district commander. Thanks to a cooperative agreement between the district and its local government body, Jackson Township, a school resource officer is present in all six buildings, in addition to a security director, and assistant security director. There is a 24-7 tipline available for students and parents to utilize. The district continues to identify ways to integrate technology to enhance its safety and security efforts.
The district's energy conservation program has saved taxpayers about $5 million over the last 12 years. An aerial scanning program is used to monitor and replace as needed portions of the district's roofs.
"Taking care of our physical assets is crucial and it goes to support our resource management program," DiLoreto said.
The Jackson Local School District has not asked local taxpayers for additional new monies in 14 years. The district has stretched that levy to about nine years beyond its expectancy. Analyzing those human and physical resources and maintaining facilities have gone a long way toward protecting the community's investment in its school district.
Two concepts stand out for DiLoreto when considering the future: leadership and succession. DiLoreto's management philosophy centers on identifying and cultivating leaders from within the organization, founded on some of the best management philosophies.
DiLoreto identifies three philosophies influencing his leadership style: Jack Welch's vision of high performers "interviewing every day for jobs that don't even exist yet," Jim Collins's idea of "getting the right people in the right seats," and John Maxwell's emphasis on talent acquisition, development, and promotion. Guided by these principles, the district looks for the 'four Es' – energy, energizing, execution, and edge – combined with a hefty dose of passion.
The strategy and focus areas elucidated by DiLoreto speak to a district striving to offer top-tier education and a supportive, success-oriented environment. In his words, "The greatest role that I take the most pride in is developing people into their career ladders and the sweet spot of their skill sets." His leadership style, clearly centered on people and their potential, exemplifies a dedication to raising leaders and fostering overall success for the students, the district, and the community.
AT A GLANCE
Jackson Local School District
What: A school district with a laser focus on providing an excellent education environment
Where: Jackson Township, Stark County, Ohio
Website: https://www.jackson.stark.k12.oh.us/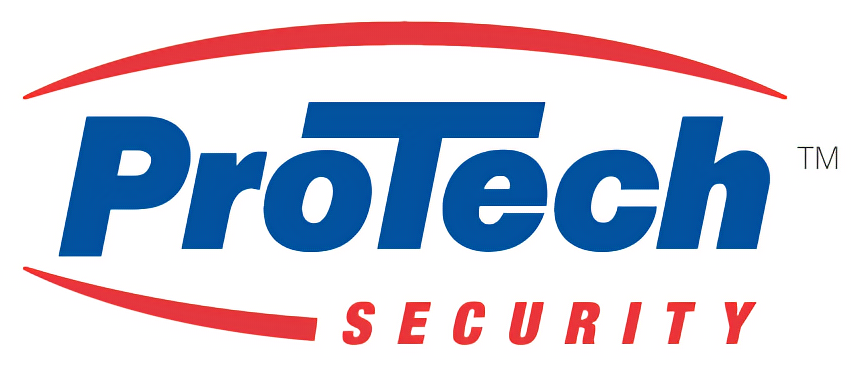 Protech Security – https://protechsecurity.com/
ProTech Security, founded in 1981, is a leading integrator of best-in-class security, surveillance, and access control systems. With offices located in North Canton, Ohio and Orlando, Florida our team- oriented focus is a strong commitment to our customers by providing cost-effective protection for businesses, educational institutions and government facilities.
Truck Sales & Service, Inc. – www.trksls.com
Truck Sales & Service, Inc. is a full-service dealership offering a complete line of IC Bus and International Truck brand products and services. We are a family-owned corporation with 90 years of service to the trucking industry with 5 locations throughout Ohio. We are committed to Relentless Customer Satisfaction.