Dover Delaware
A historic city with a modern perspective
Business View interviews representatives of Dover Delaware for our focus on Infrastructure & Economic Development in U.S. Cities
Established in 1683, Dover is the capital of the state of Delaware and the county seat of Kent County. Although the city is home to some of the earliest stories in the nation's history, Mayor Robin Christiansen wants it to be known that Dover is more than just a historic community. He shares, "We have so much to offer in addition to the history. Geographically we are located in the most ideal location that you could ever want for a place to live and to locate businesses."
Only a few hours from the cities of Washington DC, Baltimore, Philadelphia, and New York, Dover is also within 45 minutes of beautiful beaches and attractions, making it a central point for those seeking out the arts and cultural offerings of the surrounding communities.
Once a center of commerce for the community, Downtown Dover saw a significant decline due to suburbanization and the introduction of malls and commercial shopping centers in other parts of the city. Fortunately, an organization called the Downtown Dover Partnership is committed to bringing the area back to its former glory, recently engaging design and development firm Mosaic, to, as City Manager David Hugg describes, "really do a deep assessment of downtown Dover and what we can do to move things forward."
With several projects completed over the past 6 years, including a new post office, a transit center, and a family court which is currently underway, Hugg suggests that all of the projects up to now have been disjointed.
"Hopefully we are going to see a fairly detailed master plan for how we move forward, including rethinking a number of parcels downtown that are old, they're not up to code, and they are sort of detractions from the downtown. If they were renovated or remodeled they would be destinations for people to shop and to eat, and what have you."
The Downtown Dover Partnership also owns several properties in the core, with a few of them being located in opportune areas for redevelopment. Part of the intention is to bring in more mixed-use development, something Hugg believes will benefit the area which is currently home to a lot of offices and professional buildings. "What we need to see downtown are some things that would attract particularly some of the younger workers. Entertainment venues, some good places to eat, and some boutique shops," he explains.
"The biggest challenge is we need to get people living downtown so that at five o'clock the streets don't dry up and nothing happens till the next morning," Hugg explains
Mountain Consulting Inc., a minority and woman-owned engineering firm, is also investing in downtown Dover, moving its offices to the city's main street. "They've been very successful downtown. They bought some properties, and they want to do a mixed-use project in the center of downtown. They're an interesting firm in that they're minority-owned, and they aggressively recruit minority engineers. One thing they've discovered is that there's a lot of people out there who would really like to come to work for them, but there's no place for them to live downtown," Hugg says.
Downtown Dover will also see investment from Delaware State University, which is currently working through a master plan for its 50-acre Wesley campus, which is part of the city core. As part of their plans, they are hoping to make use of the Schwartz Center, a 600-seat theater that Christiansen says is currently "abandoned and underused".
Hugg notes, "that is going to bring more people downtown for housing, and for entertainment. It will create a need for restaurants, and different things like that."
NCALL, a non-profit group committed to strengthening communities through housing, lending, and education, has partnered with Habitat for Humanity in a project to rebuild the neighborhoods in the areas adjacent to the city's downtown. "In years past, in the thriving days of downtown Dover, those neighborhoods were really an integral part of the success of the merchants. So, we're adding to the safety and security by encouraging and working to bring more people to our downtown area. The more eyes you have on the street, the safer the community. We want to get these buildings filled with meaningful businesses and the spaces above, filled with people who are going to live and work downtown, and the Schwartz Center to provide some entertainment," asserts Mayor Christiansen.
On the workforce side, Christiansen maintains, "The Capital School District is working in conjunction with Polytech High School to come up with programs to develop a workforce for the current industries that we have and the industries that we are anticipating for the future."
Increasing the number of flights allowed into Dover Air Force Base under a joint-use agreement between the city and the base is part of an effort to attract new industries to Dover. The city has reached out to companies such as Amazon, DHL, FedEx, and others, with the hope of not only bringing new jobs to the region but also taking advantage of the skill set on the base. "If we can do that, and bring these major carriers here, we already have a captive audience that could quickly jump in and fill the jobs that would be created from a new aviation maintenance and repair facility to entice major carriers to locate in the area, and that's Dover Air Force Base," he says.
"With a repair facility, we would keep these people in the fabric of the community, use them as an example to the young folks, and allow our school districts and other entities to develop programs, so when they finally do make their final retirement, we have people that we can slip into the breach," Christiansen notes.
While this expansion is an exciting prospect for the city, the mayor admits that they are also intent on keeping the major employers that are already located in Dover, including Kraft Heinz, Proctor and Gamble, Hersch Industries, and Edgewell. A highly recognized pilot training program through Delaware State University has recently signed a contract with a major airline, something which Christiansen sees as another opportunity for job growth.
Infrastructure upgrades and improvements are ongoing throughout Dover, including a long-term plan to replace undersized cast iron pipes. Hugg recounts, "There are about 100 miles of water main in the city of Dover, and it's about a million dollars a mile to fix it. So, it's going to take a little while but we're doing $5 million worth of projects right now on our water utilities."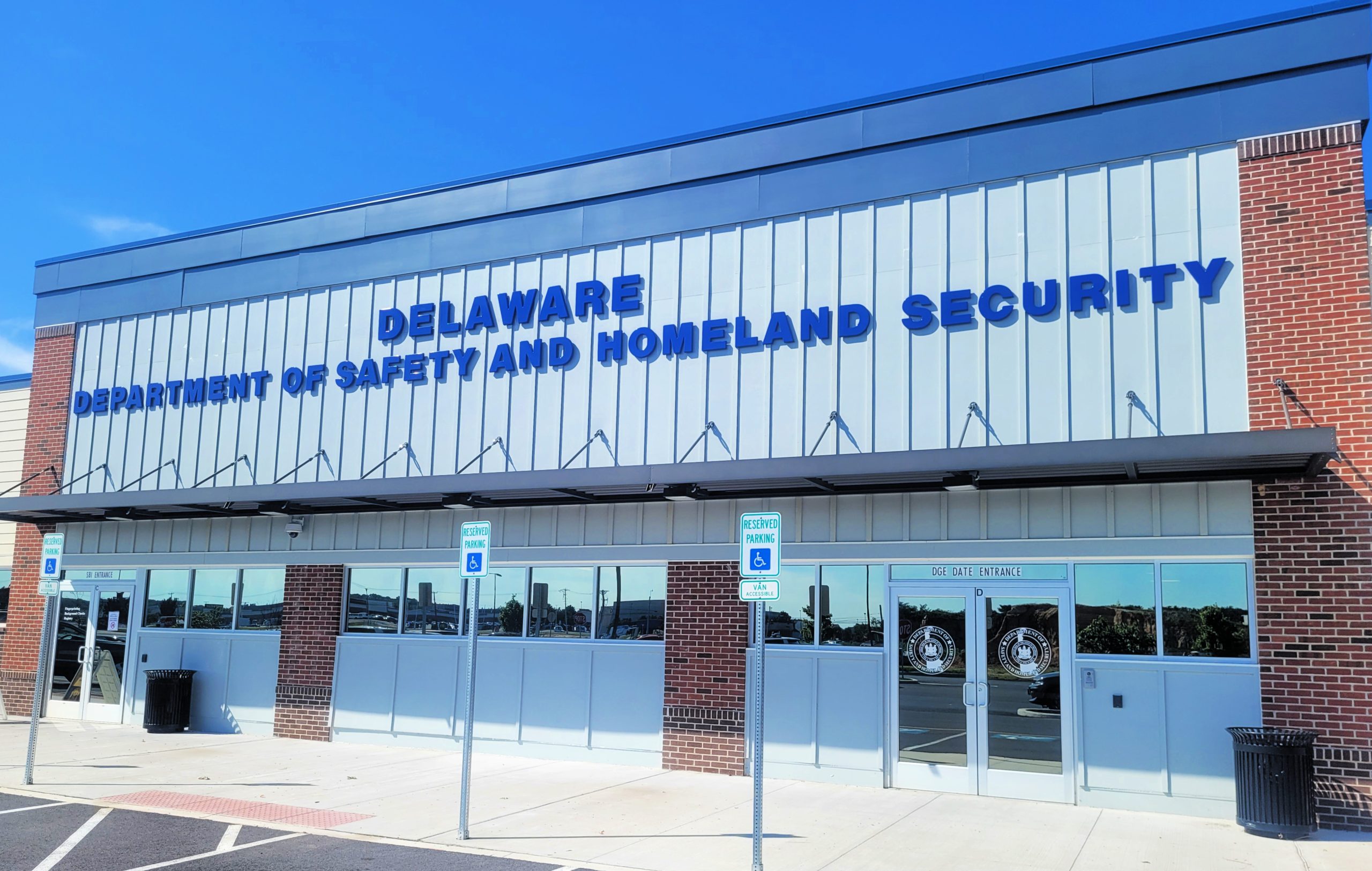 A major project to significantly update the drainage in an area of Dover's downtown is also underway, a necessary undertaking due to the age of the infrastructure and the development in this area of the city. The multi-million-dollar family court building being constructed downtown is a project which Hugg conveys is expected to "bring jobs and reinvestment in a portion of the town that was suffering a little bit."
On the east side of Dover, expanded electric capacity is being built for the Garrison Oak Business Park. "That's a combination of capacity and redundancy so that we're better able to deal with any potential energy needs city-wide," says Hugg. Solar is also being introduced throughout the area, with a 50-megawatt solar program being built to the south of the city.
"We're going to take most of the energy output from that," he reports.
"Our business park has a 10-megawatt solar facility that was brought online more than 10 years old now, that was one of the first ones that were built in the area. And then we have a couple of small solar installations, like the electric office building, and public works building. We are under some state requirements where we need to have 40% of our power portfolio originate from renewables, by 2035. So, we're looking at our portfolio from the standpoint of both participating in projects and maybe even some projects of our own." he continues.
As the city of Dover moves forward Christiansen hopes to see continued focus on the downtown revitalization plan, and ongoing infrastructure projects. He relays, "We want to be in a city that continues to be one of the best places to live, work and play, we want to be fiscally sound and responsible, we want to continue to upgrade our utilities to meet our needs today and meet our needs in the future."
Christiansen also is quick to mention that a strong partnership with the Dover Air Force Base, which is pivotal in the future growth of the city, the Capital School District, which is committed to quality education for Dover's youth, and Delaware State University, whose new presence in the city's downtown will help the city to thrive, he offers, "We will have a healthy, growing community. We want to continue to offer opportunity and the American Dream for everyone that wants to come here."
AT A GLANCE
Dover, Delaware
What: Historic State Capital city; population 40,000
Where: Kent County, Delaware
Website: www.cityofdover.com
PAM Health – www.pamhealth.com
PAM Health Rehabilitation Hospital of Dover is dedicated to helping patients recover from acute illnesses and injuries. As part of the PAM Health network, we provide comprehensive medical care aimed at preventing hospital readmission, shortening recovery time, and helping you achieve your recovery goals. Our freestanding hospital has 34 private rooms and state-of-the-art therapeutic equipment to assist with inpatient and outpatient rehabilitation.
Treatment for a Range of Conditions
Our goal is to help patients meet their goal. Our team includes physicians who specialize in treating specific conditions, which allows us to provide focused care. Common diagnoses include:
Brain injury
Fracture
Infection
Amputation
Stroke
Wounds
Spinal cord injury
Multiple sclerosis
Osteoarthritis
Osteoporosis
Fibromyalgia and rheumatoid conditions
Hip and knee replacement
Renal conditions
Cardiopulmonary conditions
Parkinson's disease
Peripheral vascular diseases
Guillain-Barré Syndrome
Neurological conditions
We also offer outpatient services for patients who wish to continue their therapy after returning home as well as people from the community who are recovering from illness or injury.
Why Choose PAM Health Rehabilitation Hospital of Dover?
We make patient well-being our top priority. Our team creates a treatment plan tailored to each patient, taking into account medical history and personal goals.
Early and aggressive treatment lays the foundation for long-term medical and functional recovery. At PAM Health, patients staying in the hospital work one-on-one with highly trained physical therapists, speech therapists, and occupational therapists for multiple hours per day. By the time patients leave our hospital, many have passed milestones they may have once only imagined.
On the outpatient side, the same talented group of therapy professionals meet with patients to evaluate their needs and develop a comprehensive plan to assist them in meeting their goals. Patients may come for outpatient therapy once a week or more, depending upon their needs.
Caring Medical Experts
Our Dover team includes experienced physicians, disease specialists, occupational and physical therapists, speech pathologists, and registered nurses trained in rehabilitation. A Physical Medicine and Rehabilitation physician oversees our staff and rehabilitation programs, allowing us to provide consistent, high-quality care.
Learn More About Us
Our team at PAM Health Rehabilitation Hospital of Dover works hard to help patients reach their highest possible potential. If you are considering our hospital for inpatient rehabilitation, call us at 302-672-5800 to schedule a tour or request more information. We can show you around, explain our simple admissions process, and answer any questions you have about our services.

Dover Behavioral Health System – www.doverbehavioral.com
Dover Behavioral Health System has exciting career opportunities and we invite talented individuals who have a passion helping those who are suffering with mental illness to join our family!  We offer fantastic total compensation packages including competitive salaries, benefits, and educational opportunities. Dover Behavioral Health is a mental health facility located in Dover, DE. Our 104 bed treatment center provides mental health and addiction treatment services. Our experienced, caring professionals are the heart of what we do, providing superior inpatient and outpatient behavioral healthcare services for adolescents and adults. We provide consistent attention to our patients and are responsive to their individual needs. Our treatment programs are tailored to the needs of each patient and are developed and implemented through a collaborative, multidisciplinary approach that combines the skill and expertise of our healthcare professionals. All who turn to us for assistance will find a helping hand and a compassionate heart. Please visit www.doverbehavioral.com for more information.
Bayhealth – www.bayhealth.org
Bayhealth is central and southern Delaware's healthcare leader with hospitals in Dover and Milford. We are here to strengthen the health of our community one life at a time. Visit our website to learn more.
Quality Exteriors – www.qexteriorsinc.com
Quality Exteriors, Inc. is a family owned and operated full-service commercial roofing and sheet metal company. We have built a reputation of excellence in craftmanship, dependability, and timeliness. As a small business who values our employees and customers, we are able to develop strong relationships with clients and outstanding customer service.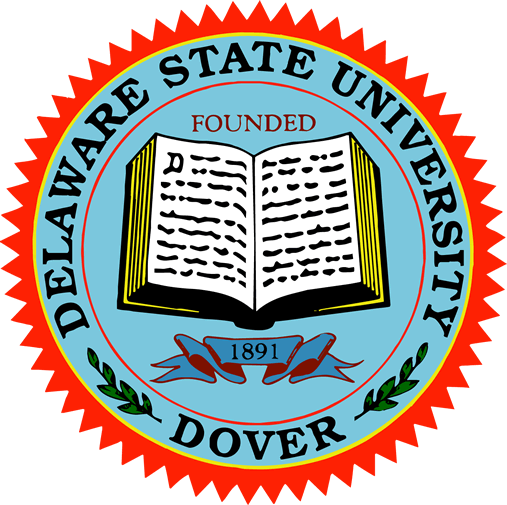 Delaware State University – www.desu.edu
We have empowered our students to turn their dreams into reality for over 130 years as one of the nation's premier Historically Black Colleges and Universities (HBCU). Offering an array of relevant, career-ready degree programs across 17 academic departments, you'll find what you're looking for to position yourself for success, both inside and outside of the classroom.