Hurst-Euless-Bedford Independent School District
Celebrating 65 Years of Academic Excellence and Student Achievement
Standing the test of academic excellence, Hurst-Euless-Bedford Independent School District is committed to student success
In 1958, the Texan cities of Hurst, Euless, and Bedford made the strategic decision to consolidate their school districts, aiming to enhance performance and provide students in the region with a competitive edge. Over the past 65 years, the Hurst-Euless-Bedford Independent School District (HEB ISD) has consistently built on its reputation for excellence, placing a strong emphasis on student success, evident through the wide-ranging opportunities available from pre-K to high school.
Presently, the district oversees twenty-one elementary schools, five junior high schools, and two traditional high schools, and is a preferred choice for families.
HEB ISD Superintendent Dr. Joseph Harrington highlights the approach that is at the core of the district's achievement, sharing, "We constantly evaluate what we're doing, and what is working. We fix the things that aren't and continue moving forward. Our goal is that every kid is ready to do whatever's next in their lives. Lots of our kids are going to be doing lots of different things in the future. Our goal is to have them ready for that."
Offering a Wide Range of Opportunities for Pre-K to Grade 12
These efforts start at a very early age, As Harrington points out, "We take our Pre-K very seriously, and the curriculum that we choose for our pre-K program is very specific to make sure that our kids are ready for kindergarten in the future."
HEB ISD has been working to bolster its Pre-K offerings, resulting in significant growth over the past few years.
"We've been pushing hard, and we've seen a great increase in our Pre-K programs. We're in the process right now of adding Pre-K playgrounds to all of our playgrounds, so that those students have those options. They had limited recess options, and so we want to increase those because play is important also in their growth and development," he notes.
When discussing the diverse programming offered in the district, Harrington focuses on the inclusion of Suzuki strings, computer science, fine arts, and Spanish Immersion programs.
Originally, there was a plan to establish a dedicated STEM school, but he admits it quickly became evident that these options should be accessible across all campuses. Consequently, STEM has been integrated into every school, with several libraries incorporating materials to create mini makerspaces. Along with computer science options available at two of HEB ISD's elementary schools, fine arts is also emphasized.
"We take a lot of pride in our fine arts here in HEB. Our bands, our orchestra, dance, theater, it is tremendous."
Through the district's Career and Technical Academy, students can participate in a clinic-based health science program, gaining professional work experience in a variety of scenarios.
"A lot of the kids go and work at our HEB hospital here locally, and they get to do rotations, where they learn more about healthcare and get hands-on experience," says Matt Romero, Board President.
"Those types of programs can be hugely important to help kids get hands-on experience to give them a real perspective as to what being in those careers is really like."
Along with the career and technical opportunities, the district also boasts academic options for students, including International Baccalaureate programs, dual credit options, and Advanced Placement courses that start in junior high. Board Secretary Julie Cole asserts, "HEB ISD does such a great job of enabling kids of all different interests and abilities to find the things that resonate with them. We want to prepare these kids for what comes next regardless of whether or not that means college or a career raising money for their families is next. We want to prepare them for whatever comes for them."
To adapt to the diversity of workforce needs and opportunities in a changing world, HEB ISD has recently added welding and is developing a JROTC program.
Collaboration to Encourage Student Success
Community engagement also takes priority and is especially important in a region that Public Relations & Marketing Officer Deanne Hullender describes as, "a very tight community that believes in, and is very loyal to this district."
One successful endeavor is the HEB Reads program, which kicks off at the end of the school year. Romero conveys, "One of our previous board members came up with the idea of bringing the HEB school libraries together with the three city libraries to put on a big event, and it kind of got bigger than I think anyone on the board ever expected it to get."
Beginning with a community party in HEB ISD's stadium parking lot, families will be given books to start them on a summer reading journey. From there, participants can track their summer reading, earn prizes, and attend library events.
"That just keeps kids interested in reading and we feel it helps us tackle the summer slide that you see in so many districts," he says.
Cole adds that a partnership between the city libraries and HEB ISD has also resulted in an initiative to bring books to lower-income areas during the summer months. She says this collaboration ensures that these children aren't at a disadvantage, and "that there's no reason that they can't continue to expand their reading over the summer, just because mom and dad are working, and they can't get to the library."
A mobile STEM bus has also been built, through the efforts of community librarians, who obtained a grant for the project. The bus, known as the 'Think Tank,' visits city and school libraries throughout the year, providing an opportunity for children to participate in a variety of fun STEM activities, which they unload at various locations.
"That location may be one of our schools, and it may be somewhere in the cities because it is a collaboration," acknowledges Superintendent Harrington. "This is a very unique place, we are HEB, and they are HEB and we're all together. Hurst, Euless, and Bedford, we do almost everything together. It's not just the school district versus the cities, it's all three cities and the school district all coming together all the time."
Facilities Upgrades to Support Growth
To keep the district moving forward, the HEB ISD board has initiated a bond election due to the findings of a comprehensive evaluation of the district's infrastructure and facilities.
"We have a plan to redo both of our high schools and rebuild from scratch," reports Harrington. "We're doing amazing things with our kids, but our square footage at both of our schools is significantly under what you would expect for big 6A high schools. We don't have enough athletic space, we don't have the fine art space, we don't have the academic space. It's just absolutely amazing what our people have been doing, but we plan to take this opportunity to continue to modernize our facilities and make sure that we're meeting Texas Education Agency requirements as we continue to move into the future."
Board Vice President, Rochelle Ross, emphasizes how efficiently the district has managed its resources, recounting that in 2018 they passed a bond with strong community support, allowing for extensive renovations in junior high schools and the construction of two elementary schools, including one rebuild.
The district has also managed to fund two and a half additional elementary schools with cash from its general fund, a testament to its fiscal responsibility.
"I like for people to understand that that general fund is cash that we saved. I want everybody to be proud of what our business operations and what our superintendents have done to make that possible. Hopefully, the community will see that we are above average when it comes to being judicious with the money," she relays.
Prioritizing Safety Despite Financial Challenges
HEB ISD has taken significant steps to enhance safety in its schools in response to changes to Texas school safety standards. This commitment to safety is a primary focus, but it comes with financial challenges as Harrington relays, "Our board authorized us to move $6 million out of our fund balance into an account for our safety director to begin all these initiatives.
The state provided us with $1 million to do the same initiatives. The math didn't work, but we made a decision that that's what we had to do. We're going to continue to evaluate what needs to be in place, from updating our software that gets you into the buildings, to how we monitor the gates, and the badging systems we use to open and close doors. All of these things are key to safety."
Moving forward Harrington suggests that safety and mental health support will continue to be a priority of utmost importance, along with presenting the bond proposal to the community.
As a final thought, he adds, "A lot of people are probably talking about COVID learning loss, I have to be honest, we've already tackled that. We've got our numbers back where they were. We're quite proud that we kept teaching, we never gave up. Our recovery has been quicker than many, and we feel really good about that."
AT A GLANCE
Hurst-Euless-Bedford Independent School District
What: A high-performing school district, offering diverse opportunities for students from Pre-K to Grade 12
Where: Encompassing the cities of Hurst, Euless, Bedford, Texas, and surrounding areas
Website: www.hebisd.edu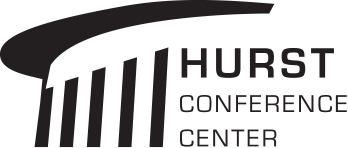 Hurst Conference Center – hurstcc.com
Hurst Conference Center
DFW Events & Convention Venue It's essential to impress when you are looking for a convention venue or need to host an important event. At the Hurst Conference Center, we will do just that. Our state-of-the-art facility has all the amenities to make guests feel comfortable, and our proximity to DFW airport, area attractions, and lodging make it an accessible venue. We also have an expert in-house staff that will handle all the details and ensure your event runs smoothly. Our Facilities With over 50,000 square feet of event space, we are generously equipped for any kind of occasion. From the contemporary design and fiber optic star-field lighting of the Lumiere Ballroom to the cozy outdoor veranda, our social spaces combine contemporary design with classic elegance. For important trade shows and meetings, our Executive Boardroom and gallery spaces are sure to impress. Wedding & Event Location in DFW At the Hurst Conference Center, you are not only getting an excellent location, but you're also getting a worry-free experience. Whether you are planning a wedding, business conference, or social event, our flexible and plentiful spaces create the perfect ambiance to captivate your guests.
hurstcc.com 817-581-0044 1601 Campus Dr. Hurst, Texas 76054
Linebarger Goggan Blair & Sampson, LLP – https://www.lgbs.com/
Linebarger is a national law firm focused on collecting delinquent government receivables for over 47 years. Linebarger offers customized collection solutions to 2,500-plus clients. We turn delinquent accounts into reliable revenue streams, allowing clients to focus resources on public programs, while avoiding tax increases and potential cuts to public services.
Tarrant County College – www.tccd.edu
Tarrant County College is a comprehensive two-year college with multiple campuses. TCC offers a wide range of opportunities that include traditional and skilled trade programs, workforce development, and professional continuing education. In Weekend College, students can complete a degree in 18 months or less by attending class weekends and online.