Divco Custom Homes
navigating the new construction market with ease
With years of proven experience, a loyal client base, and a host of top-tier properties in its construction portfolio, Divco Custom Homes are home building leaders 'by design'
Rising to a leading position in the homes and construction market is not an easy task. Maintaining a competitive advantage for many construction firms has also been a challenge in the last few years, with a slew of macroeconomic factors that have caused a ripple effect throughout the sector.
In a sector known for its cyclical nature, home-building companies with both the experience and know-how to navigate market conditions can ride the economic waves and remain on course to grow their business.
Navigating the economic construction map
Incremental interest rate hikes implemented by the Federal Reserve, ongoing supply chain slowdowns directly impacting needed construction materials from hitting our shores, as well as an inflationary climate, have knocked on the door of many construction professionals.
Beyond these ongoing challenges, the North American construction sector has also seen a dramatic need for skilled trades professionals as employment shortages continue to impact new construction projects that are breaking ground.
Despite these macroeconomic factors, a silver lining remains, namely the shortage of sufficient housing stock available throughout the country. Post-pandemic, the demand for new construction is on the rise as many new homeowners continue to have an immediate need for new properties. New construction is also in demand on the commercial side with many businesses actively seeking new commercial spaces as employees slowly return to a brick-and-mortar model.
Given the ongoing demand for new construction in a field that is ripe with competition, leading luxury home builder Divco Custom Homes stands out from the construction pack. With a host of projects under its construction belt and many more in the pipeline, it remains a company to watch.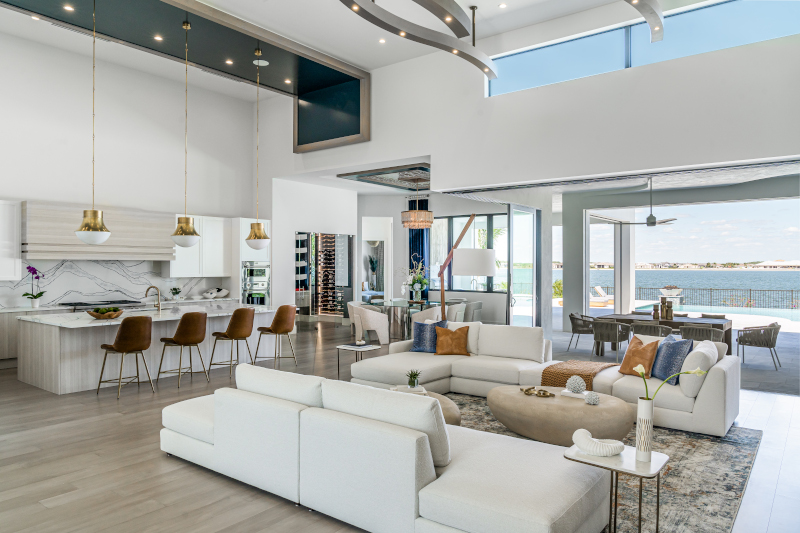 Custom-built luxury options
Providing a 'turnkey solution' for all its clients sets this home builder apart from its competitors, according to its Executive Director of Design and Business Development, Dave Chernin.
"We are a design-build company. We take our clients from conceptual design, all the way through delivering a finished home. That includes, architectural design, permitting, the selection of finishes, landscaping, inspections, construction documents, the building of the home, and everything else in between. We do it all under one roof, and we do it well." Chernin, describes.
He also notes that Divco Homes' efficient building process goes beyond what may be offered by other home builders in that it includes the element of interior design in the overall services provided to a new homeowner.
"We have a design center on the second floor where our clients choose the selections for their home."
He further elaborates that "This design center is also a place where our clients get inspired. We often find ourselves adjusting the construction documents in order to accommodate the design of custom built-ins and other details that enhance the home."
"This really does separate us from a lot of other companies," he determines.
Divco Homes have the experience to back up its beautiful designs and outstanding construction methods. Celebrating 40 years of years in the business, Divco has been building homes in the luxury market that range in price from the million-dollar mark through to four million and above.
A loyal client base offering the unique advantage of incorporating architectural services as well as specialized interior design services has been its hallmark since its inception and continues to cement its position as a leader in the high-end custom home building market.
Deep custom-building roots
"The owner and CEO, Steven Kauffman joined Divco in 1983 and has built over 1200 homes in Southwest Florida," Chernin reflects.
"Steve's ability to serve his clients at a higher level is how the internal design process was born. However, we still work with clients who have their own architects'. We simply pick it up from the permitting segment of the process and move forward from there.
Chernin is quick to point out that Divco Custom Homes has always been in the enviable position of being able to consistently offer a high-level product and tailor fit the experience from design conception right through to building luxury homes offering the very best custom finishes.
"We pride ourselves on designing and building different types of home-styles from transitional, contemporary, to coastal and any other style that our client may want. Our design and building expertise ensure that our clients will receive the best possible home-design no matter the lot size or shape." Chernin outlines.
"We build homes all over the SWF region spanning from Marco Island to Fort Myers, Miromar Lakes, Naples, and Bonita Springs. We try and serve the entire region."
 Walking through the design experience
It all starts with sitting down with the client, Chernin describes. Taking that valuable time to get to know what the client's vision may be and helping to start to translate that vision is a pivotal starting point in Divco' s design journey for its valued clientele.
"Prior to our first meeting with the client, we evaluate a land survey of the client's property. We discuss with the client what type of design will fit on their site. The client either chooses an existing model that we can modify based on the limitations of the land, or we create a completely new design. "
"Once the floor plan is designed and approved, we work on the exterior elevations. Once these are reviewed and approved, we create a set of specifications that details every single item that's going into that home including the appliances, plumbing fixtures, site work, cabinetry, etc."
Outlining every detail and ensuring that this is communicated with the client gives Divco the ability to approach its subcontractors who can provide them with hard numbers, leaving very little wiggle room for unwanted cost surprises for its clients.
"Our pricing is fixed," he states, allowing Divco to stand by its initial numbers and absorb any price increases that may occur during the design process.
Divco does not stop there. Providing a liaison for each client, Divco Custom Homes offers a bridge between the design and construction end of each project through the assignment of a liaison to each client. A concierge service of sorts, this service is not only unique, Chernin points out, but it is also instrumental in offering services that are both refined and seamless from start to completion.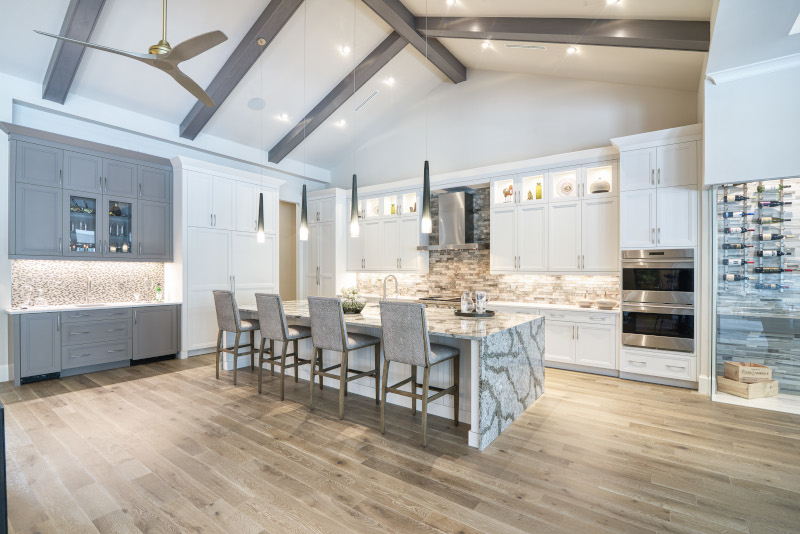 'Constructing' new technologies
One aspect that has impacted the home building process and was expedited during the pandemic is the use of new technologies to help get the job done with the highest accuracy and which meets demanding levels of efficiency. For Divco, the use of some of these new technologies has recently been brought into focus.
"We have a new model design called The Poseidon. We are using 3D virtual reality environments to fully immerse the client in the home before it is built." Chernin relays.
"If you go into the Miromar Lakes sales center, you can see the design of The Poseidon. With implementation of our virtual reality tools, one can literally just put on a headset and walk through the entire house." he adds.
Artificial Intelligence (AI) and drone technology are also areas that Divco is exploring with the intention to utilize new technologies to create even further seamless applications and processes moving forward.
Although technology is being incorporated into Divco Home's business model, Chernin highlights that above all else, it is the relationships the company has formed over the decades that are at the very heart of the work that it does.
"Valuing relationships, above all, is at the center of Divco' s core values. In 40 years, Steve has never been through any litigation, and has been able to work with clients to create satisfactory solutions," he stresses.
In fact, a large component of Divco' s clientele are repeat customers, and the subcontractors the company utilizes have been doing business with the company for many years.
Looking down the construction path
Growth and continued success are clearly on the agenda for Divco Custom Homes, Chernin is quick to point out. Although talks of expansion are always on the table, he insists that Divco has enough work to remain very busy for the next several years.
"Our focus remains in southwest Florida, but you never know what could happen."
What is certain, however, is a continued push to rebrand the company using new tech platforms as well as continuing to advertise Divco as a market leader that already holds a leading spot in the Florida homes building sector.
"We plan to market and advertise what we actually do. Our goal is to communicate what Divco really has to offer, and that is an in-house turnkey solution. We want to be clear that Divco takes its clients from concept to completion, on time, on budget every time."
AT A GLANCE
Divco Custom Homes
What: Leading design-based luxury home building expert
Where: Southwest Florida
Website: https://www.divcohomes.com/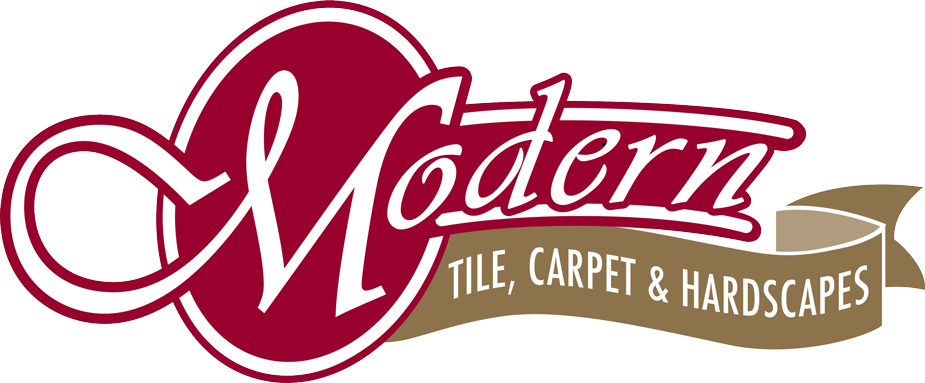 Modern Tile & Carpet – www.mtcfloors.com
Modern Tile and Carpet is Southwest Florida's Floor-covering experts for residential and commercial business since 1985. We're a family owned and operated business serving the carpeting, tiling and outdoor flooring needs throughout Southwest Florida and beyond. From hardwood flooring to ceramic tile, stone and carpet for home and office, even pavers, you can rely on Modern Tile and Carpet to bring your vision to life.
Mo Better Garage – www.mobettergarage.com
Mo Better Garage has been partnering with Southwest Florida's builders for their garage door needs since 1991. Installing quality steel garage doors, custom made wood composite doors and innovative all-glass garage doors. Family-owned and operated, fully licensed. We are your one stop shop serving Southwest Florida, Palm Beach, Martin and St. Lucie Counties.