Dukane Precast, Inc.
Experts in the field of concrete
Business View Magazine interviews Donald Dardis, President of Dukane Precast, Inc., for our focus on the Precast Concrete Industry
Dukane Precast is a family-owned, prestressed concrete manufacturer located in Naperville, Illinois with plants in Aurora, Naperville, and Plainfield, Illinois. For over four decades, Dukane has been a driving influence in the industry providing innovative building solutions that extend far beyond the manufacturing of the precast/prestressed components. These services include product innovations and design, project budgeting, structural design, logistical coordination, and product installation.
Dukane Precast has the ability to make almost anything a customer needs out of concrete – with a primary focus centered around the exterior and interior façades of buildings, parking garages, storage tanks, architectural cladding, beams, columns, and sound walls. Dukane embraces cooperation and encourages the total systems approach in solving building challenges. The firm is an industry leader with the most technologically advanced prestressed concrete production facilities in the U.S. The typical product service area are job site locations within a one-day drive (200-mile radius) of the Chicagoland area. However, when a Dukane specialty product is specified and cost effective, the service area is greatly expanded. To date, the company's furthest project was in Toronto, Canada.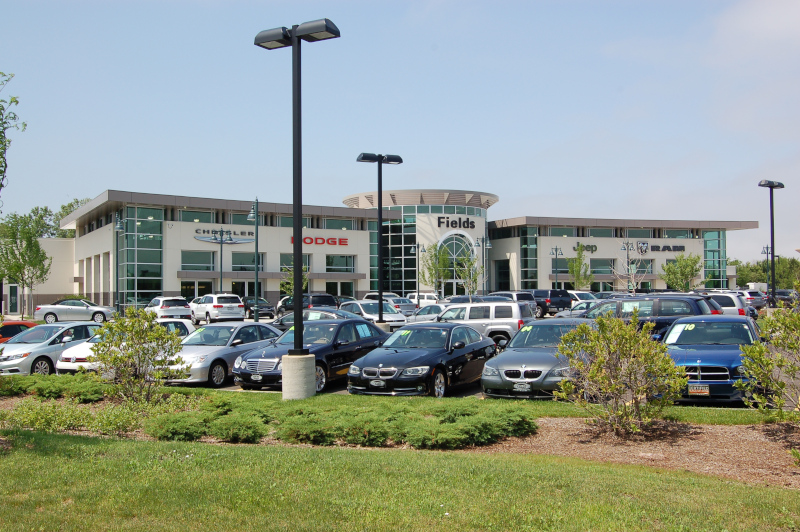 Dukane maintains a competitive advantage by having open lines of communications between leadership, workforce groups, suppliers, and customers. Executive management has daily interaction with all the companies  business groups (design, administration, sales, project management lead supervisors, and plant manufacturing employees).
Dukane has three manufacturing plants located in Aurora, Naperville and Plainfield and a corporate office in Naperville. The company has a production capacity of over 30,000 square feet of product daily, working a single shift, and with the automated Plainfield facility the quantity can be increased to 40,000 square feet daily. All three facilities are located under roof in weather and temperature protected environments, ensuring quality products and timely production and delivery. All the products manufactured by Dukane Precast comply with national and local building, safety, and energy codes. This includes the International building code (IBC) International Energy conservation code (IECC) international fire code, Chicago Building codes and other state and local regulations.
Process and product improvement and innovation implementation are constants at Dukane Precast.  Company President Donald Dardis states, "If we are not moving forward, we are falling behind." This philosophy is what delineates Dukane from other precast/prestressed concrete manufactures. Dukane holds many 'firsts' in the industry including being the first U.S. manufacturer to install an automated circular production facility for the manufacturing of  exterior wall panels; and the first U.S. manufacturer to design and build an automated circulatory production facility. Dardis asserts, "To my knowledge, Dukane is  the only manufacturer who is successfully utilizing this process. "
Dukane Precast is also a steward of the environment. Washout water from all facilities is captured and recycled for aggregate reuse and water reclamation. Waste insulating foam, steel, and plastic used in the production process is recycled. Wood is reused to fuel an environmentally friendly and energy-efficient wood burning boiler. All the facilities have been updated with energy-efficient boilers and LED lighting and each facility takes advantage of Solar Energy. Dardis notes, "Two of our facilities produce the maximum allowable amount (75 percent )of our total average annual energy requirements. The third plant is a community solar system that generates 250,000 KWHs of energy annually, which is equivalent to approximately 4,386,104 miles driven by an average passenger vehicle – or 1,947,653 pounds of coal burned annually.
Dukane Precast is a member of the Precast Concrete Institute (PCI) and is an ISO 9001 Company. Subcontractors and suppliers are incorporated into Dukane's processes and their inputs and outputs are measured and evaluated to determine effectiveness. The communication required by ISO develops strong relationships and results in companies and people of like mind working together to obtain agreed upon and measurable outputs. Dardis emphasizes, "Our goal is to be the best of the best. We expect the same out of our suppliers and subcontractors."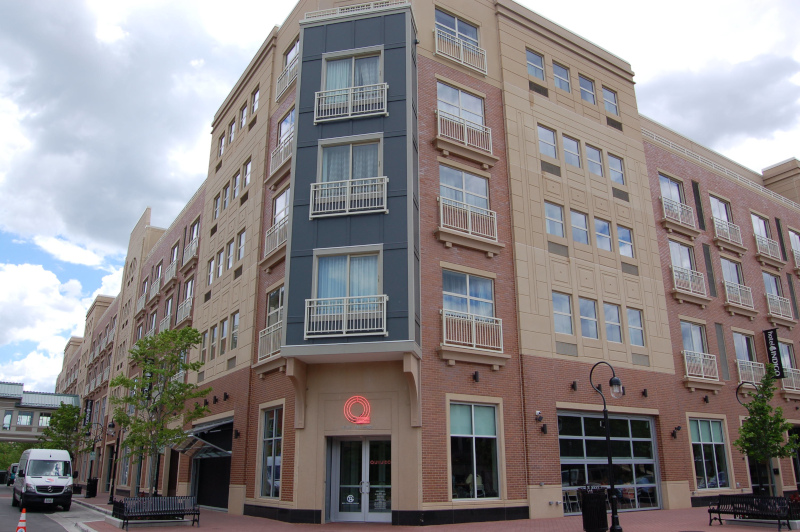 Dukane Precast's dedicated team of employees are driven by the challenge and desire to create attractive and enduring structures that align flawlessly with their customers needs. "Loyalty, integrity, and perseverance impels our employees to provide services that exceed our customers expectations," states Dardis, "We treat all our customers, suppliers, subcontractors, and business contacts as we want to be treated."
Safety at the plant and on the jobsite is paramount for the firm's success. Dardis reports, "We conform to OSHA as a minimum and have full time safety professionals on staff, as well as a safety consultant. We have engaged in a People Centered Safety Program that impowers employees to actively observe, address and correct safety concerns on a personal co worker level. As a result, the development of our employees and job satisfaction and fulfillment is our #1 goal. We use technology to assist in making employees work efficiently, and as a tool for engagement."
Cost of entry into a production facility making custom concrete product used for building facades is very expensive.  The primary competition is from replacement products typically with lower initial cost that are used to "replace" products for the concrete facades. Dardis acknowledges, "These "concrete replacement" products often have a lower first cost but once the lifecycle costs are considered, concrete eventually is the product of choice. This is due to precast/prestressed concrete design flexibility, durability, sustainability, fire and sound resistivity, lower insurance cost (during construction and occupancy stage) and the product's ability to be designed as places of shelter from weather events (flooding, hurricane, and tornado)." Other value-added features include superior quality due to plant manufactured products under strict design and tolerance criteria specified by national codes, professional design of each structural component, third party verification of product and materials, utilized cost replacements for concrete, reduction in waste due to component design offsite, and recycling efforts at the plant.
Most of Dukane Precast's advertising is by reputation. By continually meeting or exceeding product specified requirements, customer expectations, delivery requirements, and soliciting feedback on performance, continual improvement in product or processes can be identified and addressed. Dukane interfaces with design professionals, architects and engineers during the design process, and high school and college students, public officials, business owners or owner representatives, suppliers, and field personal during the educating, bidding, and construction phases of the project. Dardis admits, "The key to this type of marketing is meeting the requirements and expectations of all our stakeholders and customers. In construction, you are as good as your last job so the need for performance and execution is paramount."
Looking to the future, Dardis relies on his experience and knowledge to provide valuable insights into the industry and the goals for Dukane Precast going forward. He shares, "Due to the reduced construction site labor force, plant manufactured building components are here to stay. The goal is to maintain concrete as the product of choice for commercial and industrial construction. To ensure this occurs, continual educational programs that emphasize the lifetime values that precast/prestressed concrete provides inherently are needed for architects, engineers, building officials, and contractors.  We believe it should be the product of choice for all multifamily construction and are working diligently to obtain traction in this market."
AT A GLANCE
Dukane Precast
What: Manufacturer of precast and prestressed concrete
Where: Headquartered in Naperville, IL with three plants in Naperville, Aurora, and Plainfield, IL
Website: www.dukaneprecast.com