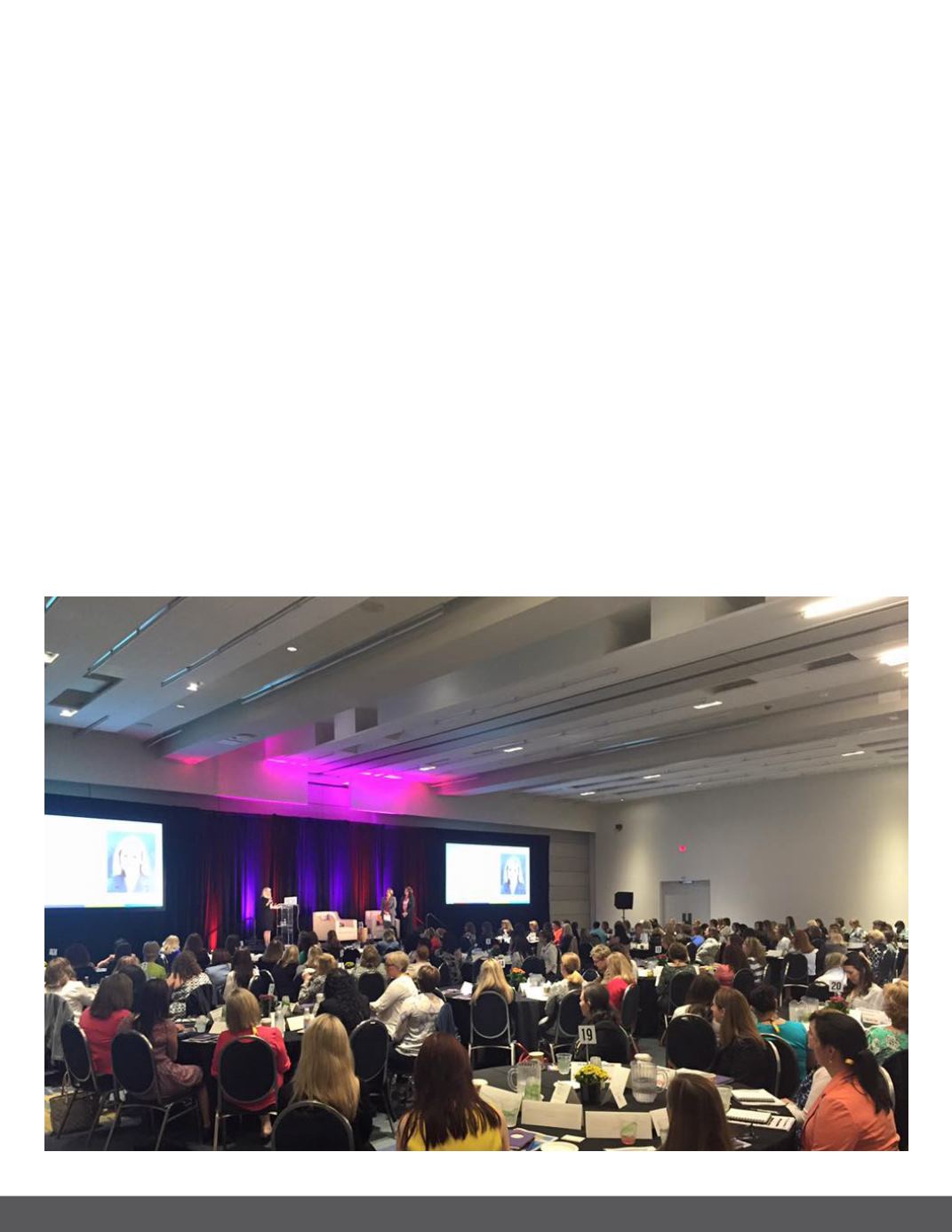 Business View Magazine - August 2016 97
is in English, the Association just began a monthly
newsletter in Mandarin. "We do have communica-
tions in Portuguese because of our Brazil and Portugal
members," he notes. "We do have communications in
Spanish. And we're looking at getting a grant from the
Japanese government to do our certification program
And, of course, in an industry that is actually defined
by face-to-face exhibitions and events, what could be
more natural than the IAEE hosting its own annual
event in order to fulfill its mission of educating its own
members? "We have Expo! Expo! - which is our brand
for our annual meeting," says DuBois. "We draw, on av-
erage, about 2,500 members and non-members from
20 countries. It's always been in the U.S., but we're ex-
ploring, in future years, the possibility of Expo! Expos!
outside the U.S. – maybe a Middle Eastern Expo! Expo!
In addition, each spring the IAEE sponsors a woman's
leadership forum – almost 60 percent of its members
are women; and every August there's another leader-
ship conference for members looking for leadership
training. "Our members want to see each other suc-
ceed," says Bowman. "When they come to our events,
they know that they are going to get education and
experiences that they can immediately take back and
apply in their workplace. They don't just show up. We
have high level, quality education and case studies.
We really immerse the attendee in the experience. And
that's what really sets us apart. People want to pay to
hear what we have to say. Our committees, our coun-
cils, our task forces are all made up of members who
take the time to further the IAEE mission."
DuBois says that the IAEE even has its own show at the
Show of Shows, the giant exposition of historic arms
and military collectibles sponsored by the Oho Val-