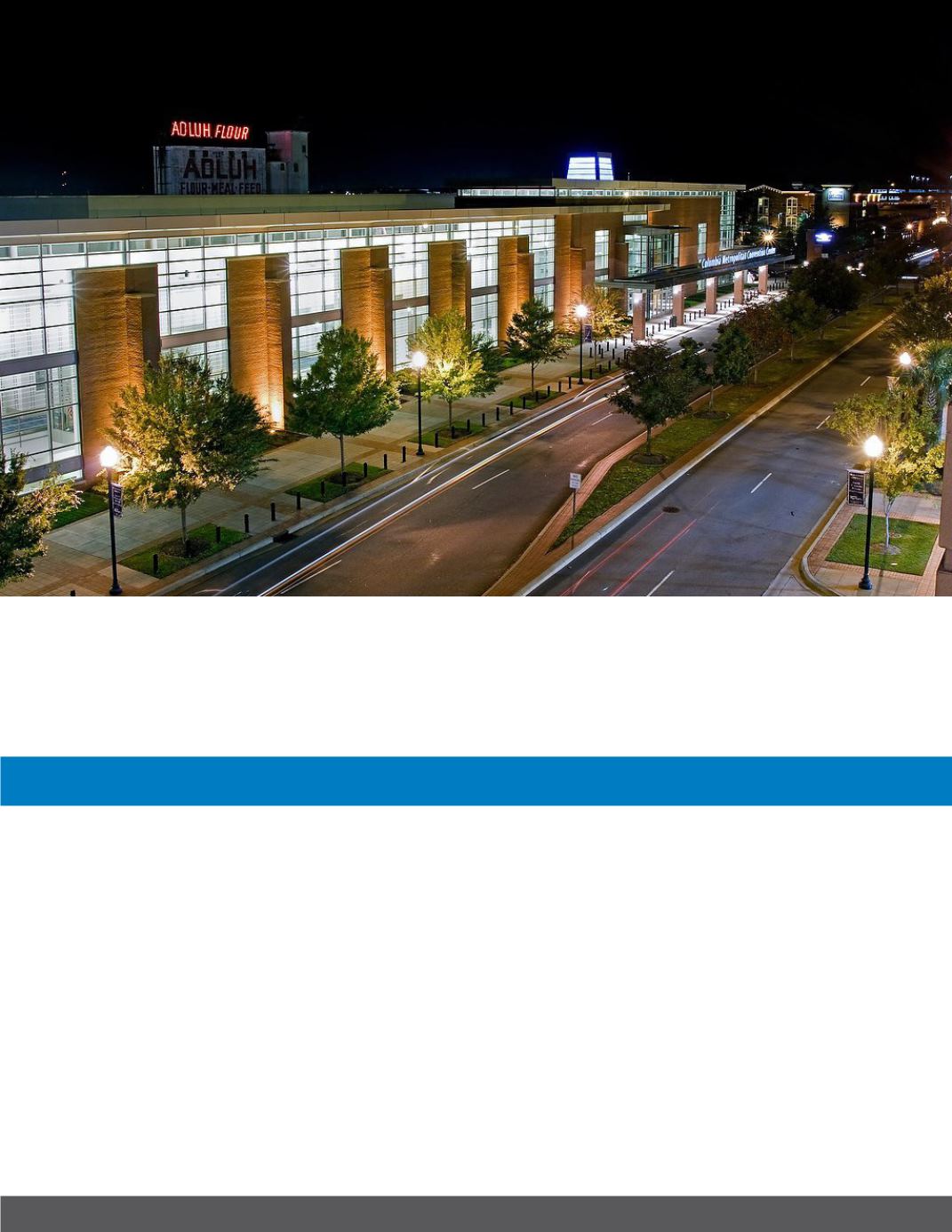 100 Business View Magazine - August 2016
The Columbia Metropolitan
Small in size - big in service
Columbia, South Carolina is city rich in history. In May
1540, a Spanish expedition led by Hernando de Soto
traversed what is now Columbia when it was inhabited
by a native people – the Congaree. One of America's
first planned towns, Columbia was created in 1786 by
the South Carolina General Assembly as the site of a
new state capital. By the beginning of the 19th centu-
ry, when the University of South Carolina was founded
in Columbia, the city's population was nearing 1,000.
Columbia became chartered as a city in 1854, and
throughout the 1850s and 1860s, it was the largest in-
land city in the Carolinas. Virtually all of its commercial
and economic activity was related to the cotton trade
and the institution of slavery. In 1860, the city hosted
the South Carolina Secession Convention, whose del-
egates drafted a resolution in favor of secession by a
vote of 159-0. Columbia was virtually destroyed by fire
in the waning months of the Civil War, but managed to
rebound from the 1865 conflagration within the first
few years of Reconstruction.
By the 20th century, Columbia had emerged as a re-
gional textile manufacturing and trade center. Camp