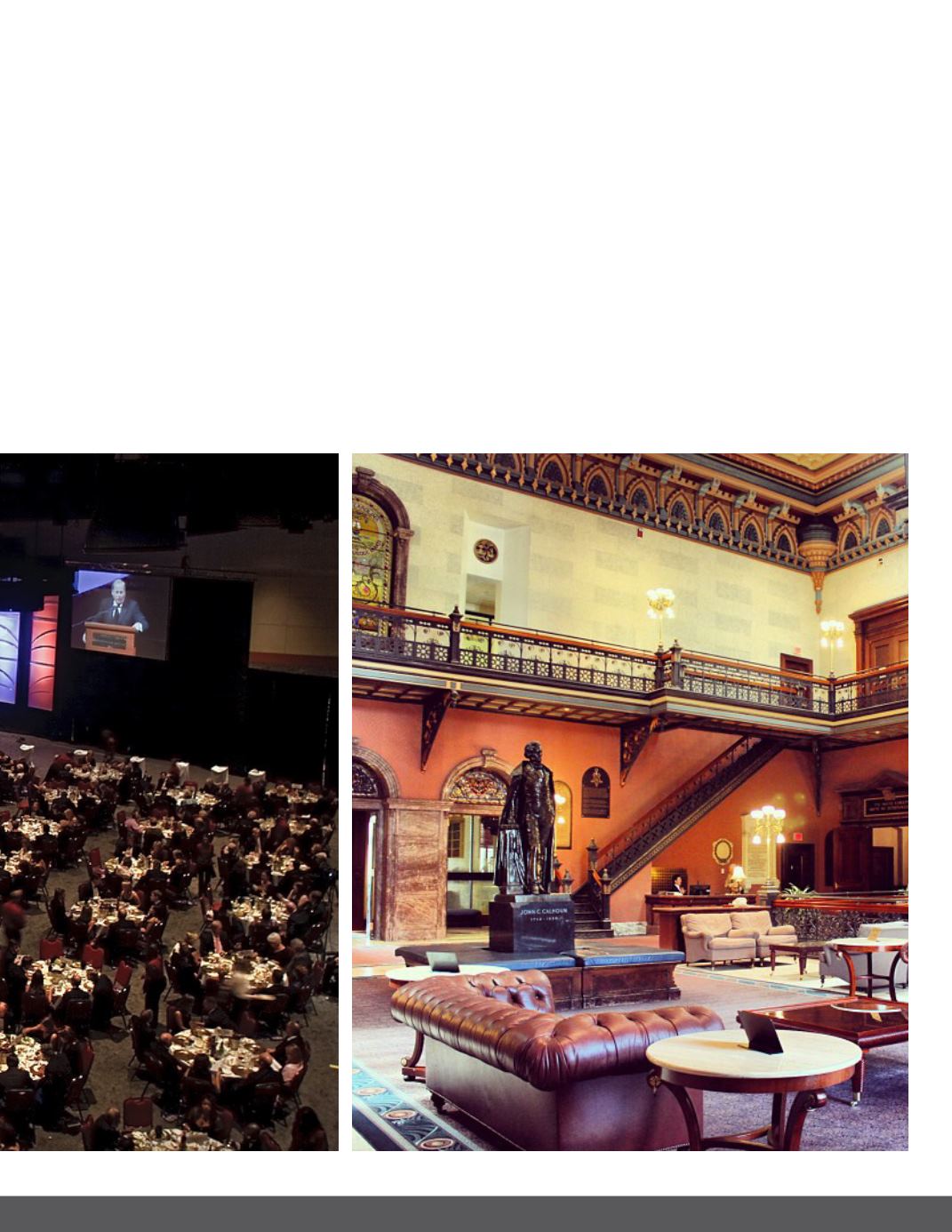 Business View Magazine - August 2016 107
event information; and replaced its house phones with
complimentary charging stations, offering cords com-
patible with almost any device. "We've beefed up our
Wi-FI twice since the building was opened because the
demand required it," Stone adds.
In an effort to save energy and expenses, the CMCC
has also created a Sustainability Committee to recom-
mend and implement a variety of sustainable practic-
es. Britt is the committee's chairperson. "We've made
a lot of improvements over the last year and a half,"
she says. "Two of our biggest things is reducing our
waste and reducing our energy costs. We just replaced
all of our trash cans in the facility and now each trash
can is a trash and recycling unit. We also just started
a composting service; we compost all of our kitchen
waste. We also recycle used cooking oils for biodiesel.
As far as reducing energy we've budgeted to replace
all of the light bulbs in the building with LED. We re-
placed our building automotive control system with a
new system that increases the level of control we can
have over heating and cooling. We're forecasting a
savings of about $40,000 a year on heating and cool-
ing costs. All of the toilets and sinks in the building
are low-flow to try and eliminate water waste. And one
of the beautiful things about the building, architectur-
ally, are the floor-to-ceiling windows we have that are
all made of low-E glass to help us control the climate,