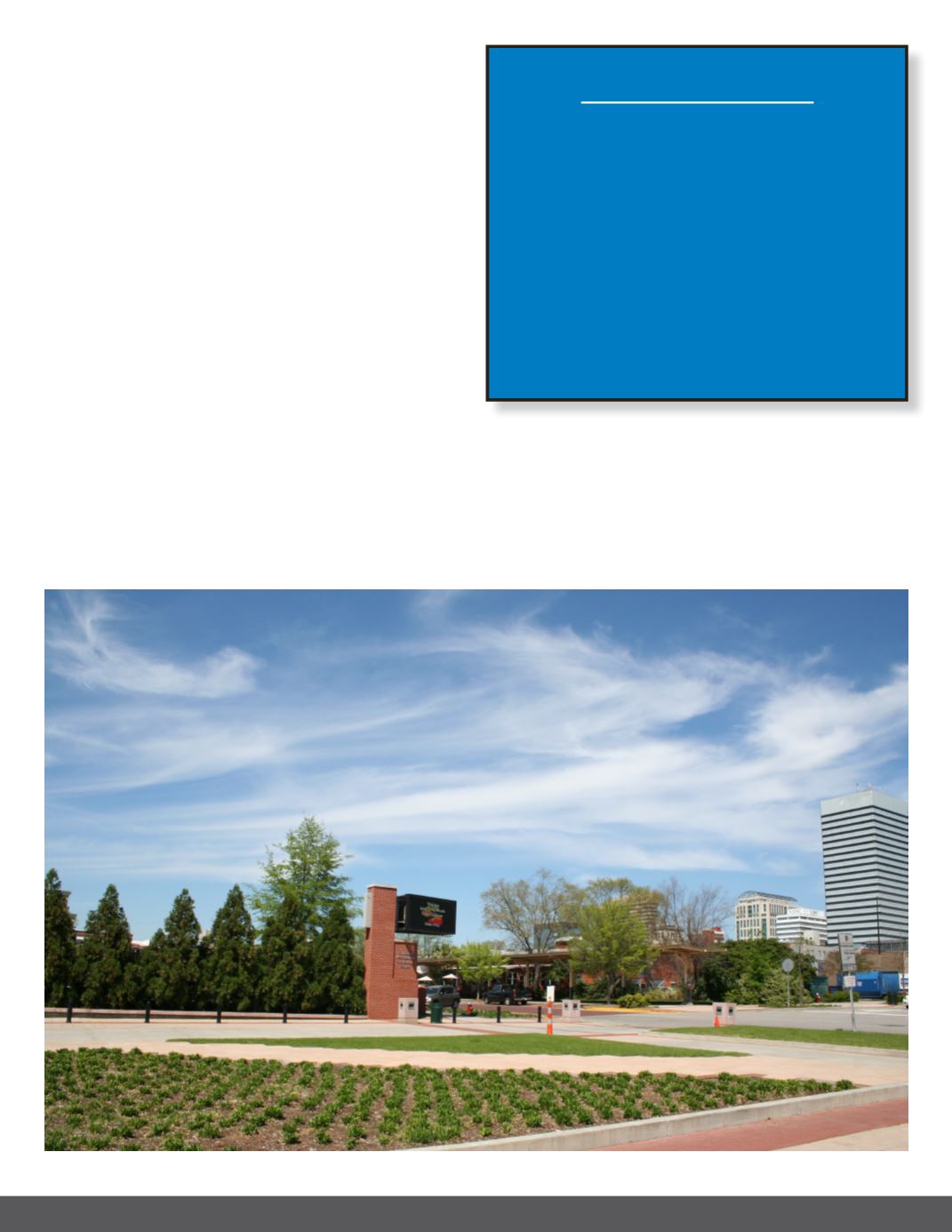 Business View Magazine - August 2016 101
Jackson, a U.S. military installation received its first
recruit in 1917 on the eve of the First World War. In
the 1940s, Lt. Colonel, Jimmy Doolittle trained his
B-25 Mitchell bomber pilots at what is now Columbia
Metropolitan Airport. In the 1990s and early 2000s,
Columbia saw a revitalization of its downtown, and
created the Congaree Vista District, the city's premier
location for commercial, residential, shopping, din-
ing, and cultural offerings.
The Colonial Life Arena opened in 2002, and the
Columbia Metropolitan Convention Center (CMCC)
opened right next door in 2004. South Carolina's
only downtown convention center, the CMCC is a
142,500-square-foot, modern, state-of-the-art facil-
ity designed to host a variety of meetings and conven-
tions. The main exhibit hall contains almost 25,000
square feet of space; the Columbia Ballroom over
18,000 square feet; and the five meeting rooms rang-
ing in size from 1500 to 4,000 square feet add an-
other 15,000 square feet of space.
According to the CMCC's Vice President and General
Manager, Mack Stone, planning for the facility was
The Columbia Metropolitan Convention
A 142,500 square foot convention