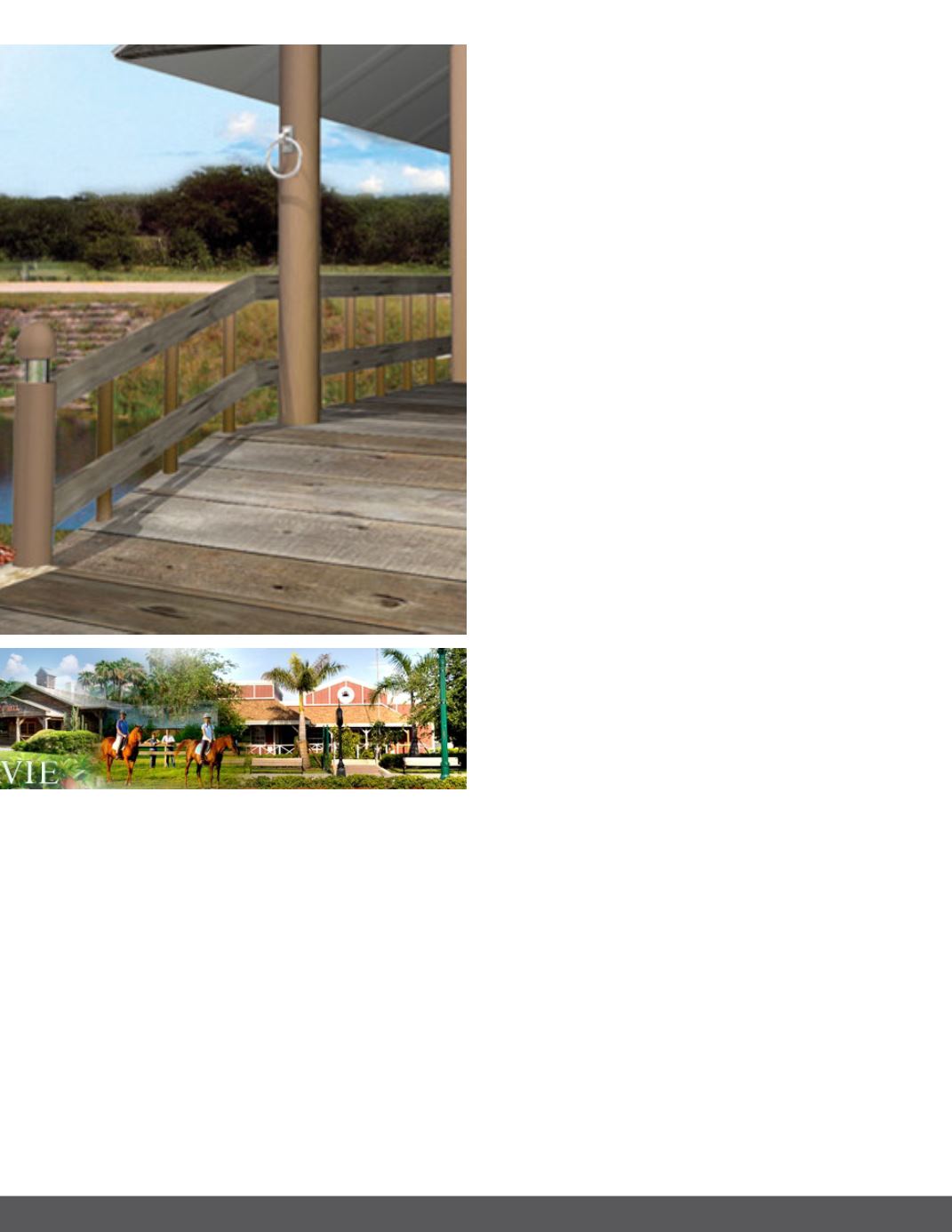 Business View Magazine - August 2016 93
town has come a long way from when it was known as
a quiet equestrian location," says Mr. Moss. "I think
our geographical location is central to Broward County.
We're close to major highways and we're fifteen min-
utes from the airport and the port." "At the same time,"
says Holste, "we still have the rural lifestyle in western
Davie with our open spaces and our equestrian com-
munities. The town is about 22,000 acres in size and
about ten percent of that land - about 2,200 acres - is
either preserved as a park or open-space land. I really
feel that whatever anyone desires – Davie has it."
Davie, Florida - the heart of Broward County and unique
Calvin, Giordano & Associates, Inc.
no & Associates is a multidisciplinary consulting com-
pany that provides engineering, land planning, govern-
ment regulatory compliance, public sector contract
services, data technologies, and services for emer-
gency management and development issues. It offers
governmental services, construction engineering and
inspection, municipal engineering, transportation plan-
ning and traffic engineering, surveying and mapping,
planning, landscape architecture and environmental
planning, redevelopment and urban design, construc-
tion services, indoor air quality, website development
and computer graphics, and geographic information
system services. The company also provides INKforce
software that provides code enforcement, building
permitting, planning and zoning, and fire inspection
tracking services for government agencies. In addi-
tion, Calvin, Giordano & Associates offers engineering
design services, such as planning, platting, surveying,
site plans, drainage designs, sewer systems, water
management systems, paving, grading, roadway de-
sign, traffic engineering, and landscape architecture
for various residential and commercial developments
in Florida; and professional services that include fa-
cilities management services, and park and athletic
fields management services for public and private sec-
tors. Calvin, Giordano & Associates, Inc. was formerly
known as Berry & Calvin Inc. and changed its name to
Calvin, Giordano & Associates, Inc. in June 1997. The
company was founded in 1937 and is based in Fort
H & H Liquid Sludge Disposal, Inc.