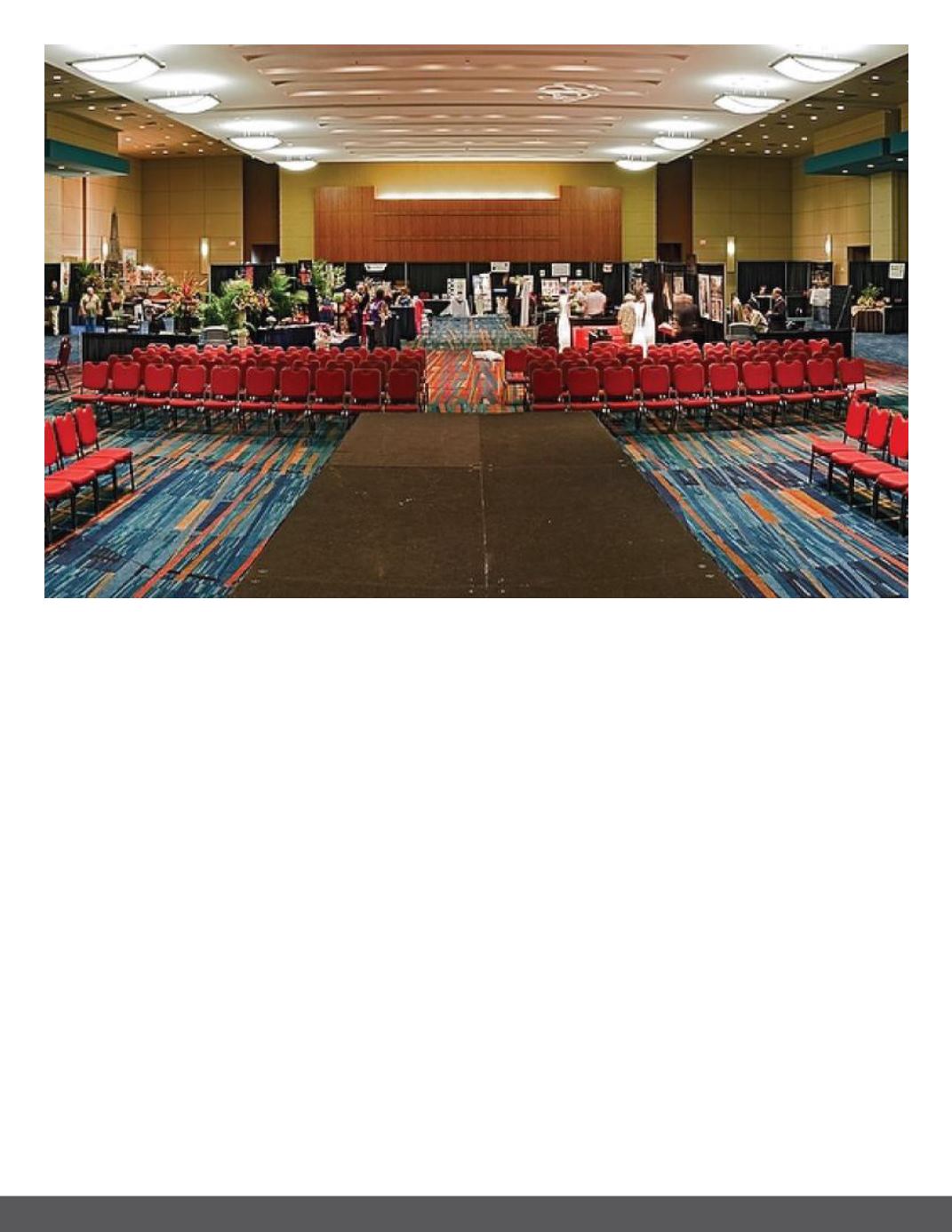 Business View Magazine - August 2016 109
as well." (Low-e glass has a microscopically thin, trans-
parent coating, much thinner than a human hair that
Even so, Stone admits that with all of its amenities
and vibrant city life, Columbia is still not universally
recognized as a convention town. "And sometimes,
we have difficulty in getting people to come in on site
visits because Columbia just isn't New Orleans or Las
Vegas," he says ruefully. "But what we hear most when
we get people to see the facility, the hotels in the area,
and the Vista restaurants and bars, we always get this
comment: 'We had no idea what you have, here.' And
if we can get them here, we can show them a unique,
friendly, and specialized hospitality that they don't ex-
pect to have in a convention center."
- Spectra is a venue management company
serving over 750 clients throughout the United States
and Canada. Its markets include: amphitheaters, are-
nas, convention and exhibition centers, cultural facili-
ties, performing arts centers and theaters, and sports
stadiums. Spectra Food Services & Hospitality serves
over 250,000 events and an estimated 40 million
guests per year in over 140 different venues. - www.
- South Carolina AV is a prominent leader in the
audiovisual industry for providing corporate events
staging for meetings, seminars, special events, and
tradeshows. SCAV provides event staging, technicians
and support personnel, audio/visual equipment, and
project management for its clients. It has been the
preferred onsite vendor of the Columbia Convention