The Dayton Convention Center
Ohio's first synergy center
Business View Magazine profiles The Dayton Convention Center, is Ohio's first "synergy center", located in Dayton, Ohio
First opened in 1973, the Dayton Convention Center (DCC) began as a relatively small facility with several meeting rooms and two ballrooms, both under 5,600 square feet. What set it apart in its early days was its excellent accommodation of mid-sized events and its full-service theater. Leslie Barrow, the DCC's Sales and Customer Service Specialist, recounts that the Center's initial renovation took place between 1986 and 1988.
"Flexible exhibit space was increased to 77,000 square feet," she says. "Rooms on the first floor were converted to ballrooms – one 9,000 square feet and the other 5,300 square feet. The lobby was adopted to have more of an atrium style; there are two skylights and an open floor plan –no walls, just glass, balcony-style railings on each level. Meeting rooms, including the theatre, two board rooms and a junior ballroom on the third floor, were completed. Videoconferencing, dual lighting, independent sound systems, and teleconferencing capabilities were also included. With all of that, the Dayton Convention Center was on the map and charted a course for being the premier meeting facility in this region."
The early numbers support Barrow's contention. In 1987, the Dayton Convention Center hosted 209 events; by 1988, there were 390. "So it showed an immediate increase," she states. Owned and operated by the City of Dayton, the Center has not had the type of full renovation activity that it had in the mid-'80s; rather there have been continual upgrades to, and maintenance of, the existing structure. Today, the facility has up to 150,000 square feet of floor space, with 22 meeting rooms equipped with high-speed Wi-Fi, enhanced lighting and sound systems, and videoconferencing capabilities. The fully-equipped theater seats up to 750, with a raised orchestra pit and six dressing rooms.
Barrow considers the Dayton Convention Center a "tweener" type of facility – it's not large enough to host the biggest events; its niche is small- to medium-sized conventions and meetings. "Anywhere from 500 to 4,000," she says. "That seems to be an awesome sell for our facility; they fit in nicely here." A typical client is the Interchurch Holiness Convention. "They've been here 40-plus years and they have approximately 3,500 to 4,000 attendees in their general session," she explains. "But they also use the meeting rooms during the day for their youth sessions and the entire facility is theirs while they're here." In addition, the Dayton Convention Center hosts sporting and dance events, cheerleading competitions, local banquets, and, from time to time, weddings. "We do a mixture of everything," says Barrow.
The DCC markets itself as Ohio's First Synergy Center, offering complimentary marketing, event services, and golf and recreational activities to its clients. "We partner with local entities that have marketing outlets," Barrow says, "and online calendars that promote events in Dayton. We submit information to those outlets, as well as the Dayton CVB (Convention and Visitors Bureau) and the City of Dayton government access channel, Facebook, Twitter, and Instagram. We utilize technology to help promote events in our facility to support and build attendance, because what determines whether a customer is going to return is how successful their event is."
Regarding event services, Barrow says that the Dayton Convention Center tries to provide whatever is necessary to help make an event successful – especially for those customers who are not accustomed to booking, planning, or producing meetings and programs. "Everybody's doing more with less," she says, "and what we're finding is when people are coming to you, they're not all professional meeting planners – it's just their turn to host the event. In some cases you're training these people; you're working with amateurs 75 percent of the time on local events. So, we try to provide one-stop shopping for them for whatever they need. If they need theme decorations for their stage, a photographer or florist for example, they can get all these services from our preferred vendors."
In addition, the Dayton Convention Center gives its clients all the information their attendees could desire concerning other events and activities in the area, such as dining options, nearby hotels, entertainment, etc., Barrow says, "A lot of groups ask: 'What are our attendees going to do while they're here?' And one of the things that has helped us is that the Oregon District – the entertainment district in Downtown Dayton – is about two blocks from here. It was named one of the top five great streets in the U.S., based on the entertainment culture and the history displayed in that area."
Lastly, Barrow explains that in 2013, the Dayton Convention Center merged with the City of Dayton's Department of Recreation and Youth Services, allowing it to use those resources to help market the facility by offering amenities and activities for offsite and shoulder dates. Attendees can plan golf outings at three City golf courses, take fitness classes both on-site and at the City's recreation centers, and play tennis on Dayton's municipal courts.
In addition to its convenient, downtown location, the Dayton Convention Center is attached by an enclosed skywalk to the Dayton Transportation Center parking garage and the Crowne Plaza Dayton, a four-star hotel with 289 guest rooms. The University of Dayton Marriott, the Dayton Grand Hotel, and the Courtyard Marriott are all less than ten minutes away. All in all, event planners and attendees have over 970 nearby hotel rooms to accommodate their lodging needs. And those lodgers help to support the Center – three percent of the area's room taxes go to DCC coffers.
While the DCC may not be Ohio's largest convention center, its size, its location, its innovative and synergistic capabilities, its complimentary marketing services, and its affordability combine to make it the perfect choice for many "tweener" programs and events.
Check out this handpicked feature on the Dolan Automotive Group.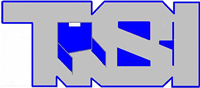 Tradeshow Services – A full-service tradeshow contractor, located in Clayton, Ohio, Tradeshow Services has produced hundreds of tradeshows, conventions, banquets, and special events since 1982, when it was first established by Eric Simpson. Today, the company's service range is in the tri-state area of Ohio, Indiana, and Kentucky. Its personnel are well-trained and knowledgeable with over 75 combined years of experience in the tradeshow/decorating field. Its primary mission is serving its clients and meeting their needs. www.tradeshow-services.com